سرفصل های مهم
فصل 14
توضیح مختصر
زمان مطالعه

15 دقیقه

سطح

خیلی سخت
دانلود اپلیکیشن «زیبوک»
این فصل را می‌توانید به بهترین شکل و با امکانات عالی در اپلیکیشن «زیبوک» بخوانید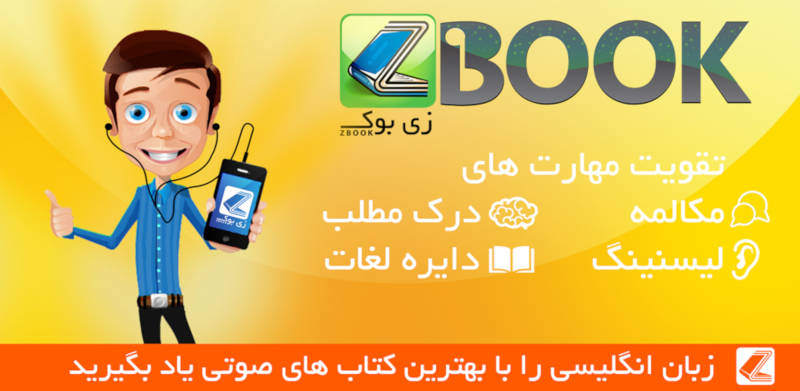 متن انگلیسی فصل
CHAPTER FOURTEEN
The Return to Barton Cottage
As the Dashwoods got nearer to Barton, each field and each hill and each tree reminded them of everything that had happened since they had come to Devon. Some thoughts were happy and some were sad.
When they reached Barton Cottage, Elinor saw tears on her sister's face. But as soon as they went inside their little house, Marianne became more cheerful. She began to talk about the future.
'When I am stronger and the weather is better, we will all go on long walks,' Marianne told her sisters. 'I am going to make good use of my time. I will study. I will play the piano every day. I will read more too. I know that I can borrow books from Colonel Brandon's library at Delaford.'
Elinor smiled at her sisters words. She was pleased that Marianne was so much happier. Then Elinor remembered that she must soon tell Marianne about Willoughby's visit to Cleveland. She wanted to wait until Marianne was stronger, but a few days later Elinor's chance came.
The two girls were walking slowly up the hill behind the cottage, when Marianne stopped. She looked at the ground.
'That is the place where I fell,' Marianne said. 'It is the place where I first saw Willoughby.'
Marianne was silent for a moment and then she went on.
'I can say his name without weeping now,' she said. 'My feelings for him are very different. But is Willoughby wicked, Elinor? I wish that I knew. I behaved badly too. I understand that now. I have been very selfish. I have thought only about myself and my own feelings. But I think that I have changed now. Has Willoughby changed too? I shall never know.'
This was Elinor's chance. Very kindly and carefully, she began to tell her sister about Willoughby's visit to Cleveland. She told Marianne that Willoughby apologised for the way that he had treated her. And he was sorry that he had hurt her.
Marianne listened in silence. Tears ran down her face. After a few minutes, Elinor gently took her sister back to Barton Cottage.
'Elinor, tell mama that I know everything,' Marianne said quietly, as she went upstairs to her room.
Elinor told her mother everything about Willoughby. Mrs Dashwood had once liked Willoughby very much. She remembered the day that Willoughby left Barton. He had treated her daughter badly. He had been cruel and unkind to Eliza, and then to Marianne. Mrs Dashwood would never forgive the young man for deceiving both these young women. Colonel Brandon was now her favourite.
Marianne agreed with her mother. 'I could never have been happy with Willoughby,' she said.
Elinor knew how unhappy Willoughby was. But she also knew that he was more sorry for himself than for Marianne.
'Willoughby has always thought of himself first,' Elinor said to Marianne. 'He is sorry now, but only because he has lost you.'
The Dashwood's quiet life at Barton Cottage continued once again. Marianne was happier now, but Elinor was not. She thought a lot about Edward Ferrars. Elinor had heard that Edward had gone to Oxford. But no one knew anything more about him or what he was going to do.
Then, one day, news of Edward reached the Dashwoods. Thomas, the family's servant, had been to Exeter to buy food. When he returned, he spoke to Mrs Dashwood and her girls.
'I suppose that you know, ma'am, that Mr Ferrars is now married?' Thomas said.
Marianne looked at Elinor and saw that her sister's face had become pale. Elinor was sitting very still, looking down at the table in front of her.
'Who told you that Mr Ferrars was married, Thomas?' Mrs Dashwood asked quietly.
'I saw Mrs Ferrars myself, ma'am. She was in a carriage with her husband,' Thomas replied. 'Mrs Ferrars used to be Miss Lucy Steele, of course. When she saw me, she waved her hand in greeting. She told me that she had got married. She sent you all her best wishes, ma'am.'
'Did you say that Mr Ferrars was in the carriage with her?' Mrs Dashwood asked.
'Yes, ma'am, but he did not speak and I did not see him clearly. They were driving towards the west. Mrs Ferrars said that they would call here very soon.'
This was terrible news and all the Dashwoods were very upset. All of Elinor's hope for a marriage to Edward Ferrars had now gone.
'Edward and Lucy must have got married in London,' Mrs Dashwood said to Elinor. 'They will soon be living at Delaford. Someone is sure to write to us soon and tell us more.'
But no letter about the Ferrars' marriage came to Barton Cottage.
A few days later, the Dashwoods were expecting a visit from Colonel Brandon. Elinor was looking out of the window when she saw a man riding a horse along the road towards the cottage. She stood up.
'Here is Colonel Brandon, mama,' Elinor said. 'He will give us news of Edward, I am sure.'
Then Elinor looked towards the road again.
'Oh! It is not the Colonel. It is Edward himself!' she cried. Her face suddenly became very pale. She looked towards her mother, Margaret and Marianne, but no one spoke. They all waited in silence as Edward got off his horse, walked up the path, and came into the house.
Seconds later, Edward was in the sitting-room. He bowed to each of the Dashwoods. His face was as pale as Elinor's and he looked very uncomfortable. He was holding his hat and gloves and turning them over, again and again.
Mrs Dashwood stood up and held out her hand to the young man. 'We must give you our best wishes, Edward,' Mrs Dashwood said.
Edward said something in reply, but he spoke so quietly that no one could understand him. There was silence and then Elinor said something about the weather. There was silence again.
'Is Mrs Ferrars in Plymouth?' Elinor asked Edward at last.
Edward looked surprised at her question.
'No, my mother is in London,' he replied.
'I was speaking about Mrs Edward Ferrars,' Elinor said quietly. She could not look at Edward's face.
The young man looked more surprised than before.
'Perhaps you mean… my brother has… You must mean Mrs Robert Ferrars,' he said at last.
'Mrs Robert Ferrars?' said Mrs Dashwood and Marianne together.
Elinor did not speak, but she now looked at Edward's face.
He stood up and walked towards the window before he answered.
'You may not have heard the news,' he said. 'My brother, Robert, has married Miss Lucy Steele. They are now in the town of Dawlish. They are on their honeymoon.'
Elinor turned quickly and ran from the room. As soon as the door was shut behind her, she gave a cry and began to weep loudly. Elinor's tears were tears of happiness and she did not stop crying for a very long time.
Edward went back to his seat and sat there in silence. Mrs Dashwood asked him several questions, but he did not answer. At last, without saying a word, he stood up, bowed, and left the room. He hurried from the cottage and began to walk quickly towards the village.
A short time later, Edward returned to Barton Cottage and he found Elinor alone in the sitting-room.
'I came to Barton to see you, my dearest Elinor,' Edward said. 'At last I am free. And at last I can ask you to marry me. I shall never be a rich man, but, with you, I shall be a happy one. Can you be happy with me, Elinor?'
'Yes, dear Edward, oh, yes,' Elinor replied quietly. 'I have always loved you. You must know that!'
So, by the afternoon, Elinor and Edward were engaged, and the Dashwoods of Barton Cottage were happier than they had ever been before.
The marriage of Lucy to Robert Ferrars had been a surprise to everyone, including Edward himself. But the marriage meant that Edward was now able to tell Elinor about his love for her. Edward had behaved like an honest man and now he was a happy one too. Elinor could at last show her true feelings for her dear Edward and the Dashwoods happily welcomed Edward into their family.
Lucy had written a letter to Edward after her marriage to his brother. Edward showed the letter to Elinor.
Dear Sir,
When I understood that you no longer loved me, I felt that I was free. I could then give my love to another man. Your brother and I could not live without each other, so we got married. Robert and I are now on our way to Dawlish, for our honeymoon. I am sure that I will be happy with him and that he will be happy with me. I hope that, in the future, you will be happy too and that we shall be good friends. We are both members of the same family now.
I thought that I should write and tell you this views myself. I have burnt all your letters and I shall send back your picture, when I have time. You can keep the ring with the lock of my hair in it.
Your friend and sister-in-law,
Lucy Ferrars
'Well, I hope that they will be happy,' Elinor said, as she gave the letter back to Edward. 'But your mother will not be happy at all. She wanted to stop your marriage to Lucy, so she gave your brother your money. And now Robert has married Lucy himself! That will hurt your mother very much.'
'Robert's marriage will hurt my mother, but Robert has always been her favourite,' Edward said. 'Mother will soon forgive him. But will Robert and Lucy be happy together? I do not know.'
'Lucy is very sly and she is clever too,' Elinor said. 'You believed that she loved you. But I have known Lucy's true feelings for a long time. She wanted to marry a man from a good family. That was the most important thing for her.'
'I was nineteen years old when I first met Lucy Steele and became engaged to her,' Edward said. 'I soon found out that I did not love her. But I thought that it was wrong to end the engagement. I was poor. And I thought that Lucy was honest when she said that she loved me.'
'Any girl is happy to be engaged,' Elinor said with a smile. 'Your mother was very angry when she found out about your secret engagement. But Lucy hoped that she would forgive you and give you money.'
'Elinor, I admired you from the first time that I saw you at Norland,' Edward said. 'But I thought that my feelings were friendship, not love. By the time that I understood the truth, it was too late. I hurt you and made myself unhappy too.'
Elinor smiled.
'That unhappy time is past, my dear Edward,' she said. 'Now we must begin to think about our own future.'
Edward stayed at Barton Cottage as a welcome guest. He was delighted to hear that Colonel Brandon was coming to stay at Barton Park. Edward had not yet been to Delaford. He thanked the Colonel again for giving him the position of curate at Delaford. During Edward's stay, Colonel Brandon visited the cottage every day and the two gentlemen were soon good friends.
Elinor and Edward now began to think of how much money they would have when they were married. It was not much. Edward had $2000 of his own, and Elinor had $1000. Edward would receive $200 a year for his work at the church at Delaford.
Two letters arrived at Barton Cottage. They had both been written in London. One letter was from Mrs Jennings, and the other was from John Dashwood. They both gave the news about Lucy Steele's marriage to Robert Ferrars.
Mrs Jennings had written:
Poor Edward Ferrars! He has gone to Oxford alone and he is very unhappy. Lucy Steele was sly. No one knew anything about her marriage to Robert Ferrars, not even her sister, Anne. Lucy borrowed all of Anne's money to buy wedding-clothes. Then she left Anne alone in London!
Perhaps you can invite Edward to Barton - then gentle and kind Miss Marianne will be able to comfort him.
John Dashwood's letter was longer and it was all about the feelings of Mr Ferrars and of John's wife, Fanny. John had written:
Mrs Ferrars and my dear Fanny are both very upset by the news of Robert's marriage. Mrs Ferrars is very angry. She says that she never wants to hear the names of Robert or Lucy ever again.
Poor Fanny has wept all day for Mrs Ferrars' unhappiness and her own.
No one has heard any news from Edward, but we think that he is still in Oxford. I will write to him there. I will tell him to write to his sister, Fanny. He should apologize or his bad behaviour in the past. Fanny could then show the letter to her mother.
We all know how kind dear Mrs Ferrars is, and how she wants to be friends with both her sons. If Edward writes to Fanny now, it might help him in the future.
Elinor showed John Dashwood's letter to Edward. She thought that Edward should write to his sister.
'But I am not sorry for my behaviour!' Edward said. 'I am going to marry you and I am not sorry about that at all!'
'But perhaps you could say that you are sorry about your first engagement,' Elinor said. 'And then you could tell Fanny about your second engagement! In this way, your mother will know that we are to be married.'
Edward thought about this suggestion. He decided to go to London and speak to his mother himself.
A little later, Colonel Brandon and Edward Ferrars left Barton together. They went first to Delaford, to see the house where Edward was going to live when he became the curate. They made plans for some extra rooms to be built. Then Edward travelled to London, to see his mother and his sister.
مشارکت کنندگان در این صفحه
تا کنون فردی در بازسازی این صفحه مشارکت نداشته است.
🖊 شما نیز می‌توانید برای مشارکت در ترجمه‌ی این صفحه یا اصلاح متن انگلیسی، به این لینک مراجعه بفرمایید.