سرفصل های مهم
فصل 01
توضیح مختصر
زمان مطالعه

10 دقیقه

سطح

خیلی سخت
دانلود اپلیکیشن «زیبوک»
این فصل را می‌توانید به بهترین شکل و با امکانات عالی در اپلیکیشن «زیبوک» بخوانید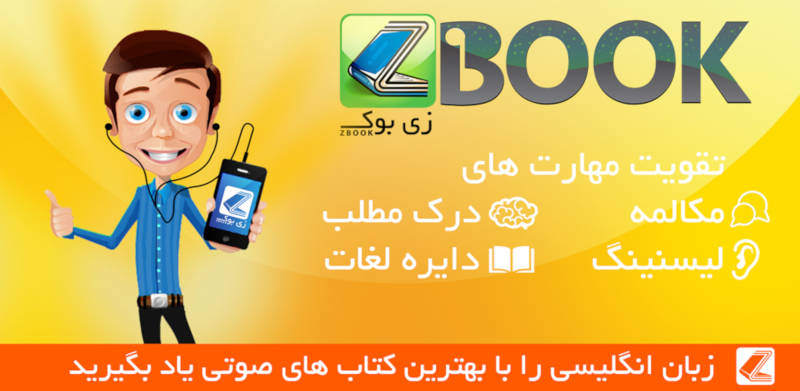 متن انگلیسی فصل
Chapter one
Stratford Childhood
On or about 22 April 1564, Mary Arden, the wife of John Shakespeare, gave birth to a son in Stratford-upon-Avon. She had lost two baby girls before that. Now, all through the hot summer, she was afraid of losing her third child because there was a plague in Stratford. Her husband was a member of the town council, so they could not leave the town. By the end of the year, 300 of the population of 1,500 were dead, but fortunately for Mary and for us, her baby William did not die. He grew up, and became the greatest writer in the English language.
Mary was about twenty-four when he was born. She was the youngest of four daughters of a farmer near Stratford. Soon after her father died, in 1557, she married John Shakespeare, who was about ten years older. As a young man, John had worked on one of the Ardens' farms, but he had left the village and moved to Stratford. He learnt how to make gloves and other things from leather, and he became a successful businessman. A year before his marriage, he bought the two houses that are now known as Shakespeare's birthplace. The family lived in one and used the other as their shop.
Nobody can explain how ordinary parents produce sons like William Shakespeare. He had three younger brothers and a sister, but none of them did anything very important in life. But William became a good businessman, like his father, and his mother was clearly intelligent. Though she was the youngest daughter, her father had made her responsible for his will when he died and had left her his best property.
William's childhood was probably quite happy. His father's business was doing well and when William was four years old, John Shakespeare became the leader of the town council.
After Shakespeare's death, many stories were told about him that were not true. A long time afterwards, people began to wonder whether he had really written the plays. He had not been to a university like most other writers for the theatre in those days. Shakespeare's friend and rival, Ben Jonson, was partly responsible for this doubt. He said that Shakespeare was the greatest of all dramatists, although he 'had small Latin and less Greek'. These were the main subjects that boys studied at school. But Jonson had been one of the best students at a famous school. So when he compared himself with Shakespeare, 'small Latin and less Greek' only meant that Jonson knew a lot more.
In fact, William's school in Stratford was a good one. From the age of nine or ten, all the lessons there were in Latin, and the boys stayed until they were fifteen. We can also see from studying the sources of his plays that Shakespeare could certainly read Latin and could also read French and Italian. But the plays are clearly the work of a professional man of the theatre. This is the real answer to the question: 'Did Shakespeare write them?'
William's last years at school were probably not as happy as the early ones. From 1576, when he was twelve, his father stopped going to council meetings. Perhaps he was ashamed to meet his friends; his business was not going so well. In 1579 he borrowed money from one of his wife's relatives, who took a house and land in exchange. He could not pay the money back on the date that they had agreed, and afterwards the man refused to take it. He preferred to keep the property. This house and land had belonged to Mary's family, and William tried for many years to get them back but was not successful.
There was, perhaps, another reason why John Shakespeare did not go to council meetings. We need to know something about the political and religious history of England in the sixteenth century to understand it. In those days, religion always played a very important part in politics.
Henry VIII, who was King of England from 1509 to 1547, had married a Spanish princess, Catherine of Aragon. They had a daughter, Mary, but Henry wanted a son so he asked the Pope to end his marriage. The Pope refused. He knew that Charles, the King of Spain, would be angry at this insult to his aunt. So Henry made himself the head of the new Church of England and married Anne Boleyn. When she could only give him another daughter, he executed her. His third wife, Jane Seymour, gave him the son that he desired, but she died soon afterwards.
This son, Edward, became king when he was ten years old. His mother's relatives were Protestants, so the country changed from being almost Catholic (but without the Pope) to Protestant. But when Edward died six years later, his sister Mary became queen. She was a very religious woman. She married her Catholic cousin, Philip II, the King of Spain, and burnt Protestants to death. Five years later she died, and Anne Boleyn's daughter, Elizabeth, who had been in prison, became queen.
People wondered if Elizabeth would marry a foreign king or prince, like her sister. He would probably be a Catholic. Or would she marry the man that she loved, the Earl of Leicester, who was a Protestant? Nobody imagined that a woman could govern the country alone. In fact, she never married, but was Queen of England for nearly fifty years.
Religion mattered less to Elizabeth than politics. English people were worried that the wars between different members of the royal family would return. Elizabeth wanted peace. She expected everyone to go to church on Sundays, but she did not mind if they were still Catholics at home.
By 1579, when William Shakespeare left school, things had changed. Catholics had rebelled against the queen. They aimed to make her cousin, Mary, Queen of Scots, queen. Mary had lost her throne and was in prison in England. England was not yet at war with Spain but Elizabeth supported men like Francis Drake, who attacked Spanish ships carrying gold from America.
Shakespeare's mother's family, the Ardens, were Catholics. A document was found in the roof of his birthplace many years after his death which suggests that John Shakespeare was privately a Catholic, too. Elizabeth did not execute Catholics for their religion - only if they were politically dangerous. But it is easy for people in a small town to invent stories about their neighbours. Perhaps John Shakespeare stayed away from council meetings because he was afraid that someone would ask him about his religion. But he was a popular man. His friends kept him on the council for ten years after he stopped going to the meetings.
It is unlikely that William thought of being an actor or of writing plays at this time. The theatre was not a profession for gentlemen. Actors were either employed by lords and rich men to entertain them and their guests, or they travelled around the country, performing plays if the council allowed it. Most councils refused permission. Actors did not earn their living just by acting, either. They were expected to dance and sing, to tell jokes and perform tricks.
There was a great tradition of acting in England, but the actors were not professionals. In big cities groups still performed religious plays on Corpus Christi day every summer. Shakespeare saw them when he was young because Coventry, near Stratford, was the last city where they were performed. But Protestants did not celebrate Corpus Christi, and the government thought that the plays kept the old religion alive. They did not punish anyone for performing them. They just asked for the play books to check that there was nothing in them against Protestant beliefs, and forgot to give them back. Later, the books were usually destroyed.
At that time, the professional theatre was only just beginning and there were very few plays for actors to perform. The first real theatre in London opened in 1576. The owner and builder was James Burbage. Years later, his son Richard played the hero in all of Shakespeare's greatest successes.
مشارکت کنندگان در این صفحه
تا کنون فردی در بازسازی این صفحه مشارکت نداشته است.
🖊 شما نیز می‌توانید برای مشارکت در ترجمه‌ی این صفحه یا اصلاح متن انگلیسی، به این لینک مراجعه بفرمایید.