سرفصل های مهم
فصل 04
توضیح مختصر
زمان مطالعه

10 دقیقه

سطح

خیلی سخت
دانلود اپلیکیشن «زیبوک»
این فصل را می‌توانید به بهترین شکل و با امکانات عالی در اپلیکیشن «زیبوک» بخوانید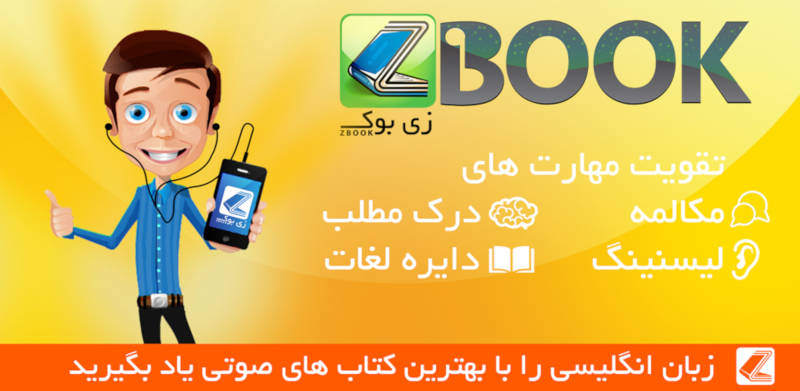 متن انگلیسی فصل
CHAPTER FOUR
Plague, Poems and a Patron
When Robert Greene wrote his attack on Shakespeare in 1592, the theatres were closed. The plague had returned to London that summer and the future for a dramatist was uncertain. Who could say when the theatres would open again? In fact, they were closed all through the following year, and by the spring of 1594 the actors were in serious trouble.
Most writers at that time needed a patron. A lord like Lord Ferdinando Strange sometimes gave his name to a company of actors, but poets were the only writers who could hope for support. No help was given to dramatists. So, in the spring of 1593, Shakespeare wrote a poem, Venus and Adonis, and published it with a letter to Henry Wriothesley, Earl of Southampton. We cannot be sure that he knew the Earl at this time, but it seems likely that they met and that Southampton invited him to his country house in Hampshire. Shakespeare's second long poem, The Rape of Lucrece, was published in the following year. In it he says that his love for the Earl 'is without end', and promises that his past and future work is for his patron.
The relationship between Shakespeare and Southampton has been a cause of argument. Was the Earl the handsome young man who appears in the Sonnets? In these poems, the poet loves him but the young man takes a dark-haired woman from him. We shall never know. Southampton was certainly handsome, and people said that he had physical relationships with other men, which was a crime in those days. When Shakespeare published Venus and Adonis, Southampton was only twenty years old.
The political connections are more important. Southampton was a close friend of the Earl of Essex, a favourite of Queen Elizabeth and the leader of a political party. Essex continually criticized the government of Lord Burghley, who had been the Queen's first minister since the beginning of her reign. After 1594, Shakespeare's theatre company supported Essex, and they were very lucky to escape punishment when he was executed in 1601. Southampton, too, was fortunate to be sent to prison instead of dying with him.
There are two reasons for believing that Shakespeare spent time as a guest in Southampton's house in 1593. First, during that time he wrote a play called Love's Labour's Lost. He usually used stories by other people as a starting point, but on three occasions in the 1590s the story was the product of his own imagination. These plays were written for special occasions, though they were all performed in the public theatre later.
Love's Labour's Lost is full of the kind of romantic language that lords and ladies liked to hear, but there are also a few political jokes and characters who make fun of other writers. The story begins with the real meeting some years before between the Protestant King of Navarre (by 1593 Henry IV, King of France) and the Princess of France. The King's followers in the play, Biron and Longueville, have the names of the lords who were with him when the Earl of Essex met Henry in France in 1591. It seems likely that the play was written for a private performance at Southampton's house while the theatres were closed because of the plague.
After Queen Elizabeths death in 1603, King James I freed Southampton from prison and he soon became the favourite dancing partner of the new queen, Anna of Denmark. In the winter of 1604-5, Shakespeare's company performed at court eleven times. Southampton probably chose the plays, eight of them by Shakespeare. Most of them were his more recent successes, but among them was Love's Labour's Lost. It seems a strange choice unless Southampton was celebrating his good luck and remembered its first performance in happier times many years earlier.
Even if Shakespeare spent some time in Southampton's house in 1593-4, the young lord could not give him much help. He had annoyed Lord Burghley by refusing to marry his granddaughter, and had spent most of his money. It seems that Southampton continued to think well of Shakespeare, but Shakespeare had to return to the theatre to earn his living.
The future of the theatre in England in the spring of 1594 was very uncertain. Marlowe was dead. According to the official report, he had an argument with another man over a bill in a pub and was killed, but the man was not punished. The other man was a government spy, and Marlowe had also worked as a spy. Modern writers suggest that Marlowe was killed because he liked to shock people and knew too many of the government's secrets.
On 16 April 1594, Lord Ferdinando Strange died suddenly. He had been the patron of the company that Shakespeare had probably joined when he came to London. People said that the government had poisoned Strange because some Catholics wanted him to be king. His company had divided in two in 1591, when Edward Alleyn had had an argument with James Burbage. Alleyn and some other actors had left Burbage's theatre, taking some of the play books with them, and had joined a rival theatre owner, Philip Henslowe. Lord Strange had continued to be the patron of this group. While the theatres were closed, Alleyn had married Henslowe's daughter. Shakespeare probably stayed with the Burbage family at first, and for a time the Earl of Pembroke was their patron.
In 1593, during the time of the plague, the two companies went on tours of the country. The Pembrokes' tour was a disaster and the actors lost everything. Shakespeare was not with them, perhaps because he was staying with the Earl of Southampton.
It seemed that the theatre in London would come to an end because there was no one to support it. Then the government saved it. It was fortunate for Elizabethan actors, and for us, that the Queen was very fond of plays. Every year she liked to see performances at court at Christmas time. The city council often asked the government to close the theatres, but they were always told that they had to keep them open. The actors needed to practise before performing in front of the Queen.
The government formed two new companies, and each had a patron. One company, acting at Henslowe's theatre, was led by Edward Alleyn. Shakespeare returned to the other company at Burbages theatre. The leading actor there was Burbages son, Richard, and its patron was Lord Hunsdon.
Lord Hunsdon was the Queen's cousin and an important man at court. He was an old man, but was a good friend to the actors. Shakespeare chose wisely when he joined Burbage. James Burbage, like Henslowe, often cheated the actors, but his son Richard was Shakespeare's friend. When his father died, Shakespeare became one of the partners in the company.
Shakespeare wrote for the actors that he knew and his plays are the result of working as part of a team. So it is important for us that Burbage was a more interesting actor than Alleyn and spent his whole life in the theatre. Alleyn left the stage in 1597 and grew rich as Henslowe's partner. Burbage was still acting in the year of his death, three years after Shakespeare in 1619.
Alleyn and Burbage were similar to the two leading actors in Shakespeare's plays in England in the twentieth century, John Gielgud and Laurence Olivier. Alleyn, like Gielgud, had a beautiful voice. He was at his best in the long speeches that Marlowe wrote for him. They were fine words but did not demand much movement. Burbage, like Olivier, was more active on the stage and could play many different parts.
We do not know if Shakespeare had written Richard III before the theatres closed. He had already invented the character of this wonderful villain in the last part of his history play, Henry VI. It was the perfect part for Burbage, as it was hundreds of years later for Laurence Olivier. As usual, Shakespeare had copied another writer and improved his work. Richard is like the Jew of Malta in Marlowe's play of that name, but Shakespeare's play is better. The audience watch, half shocked and half amused, as the villain comes to the front of the stage - in the Elizabethan theatre he was in the middle of them - and tells them his plans. Then they watch, half shocked and half excited, to see if he will succeed.
مشارکت کنندگان در این صفحه
تا کنون فردی در بازسازی این صفحه مشارکت نداشته است.
🖊 شما نیز می‌توانید برای مشارکت در ترجمه‌ی این صفحه یا اصلاح متن انگلیسی، به این لینک مراجعه بفرمایید.