سرفصل های مهم
فصل 05
توضیح مختصر
زمان مطالعه

14 دقیقه

سطح

خیلی سخت
دانلود اپلیکیشن «زیبوک»
این فصل را می‌توانید به بهترین شکل و با امکانات عالی در اپلیکیشن «زیبوک» بخوانید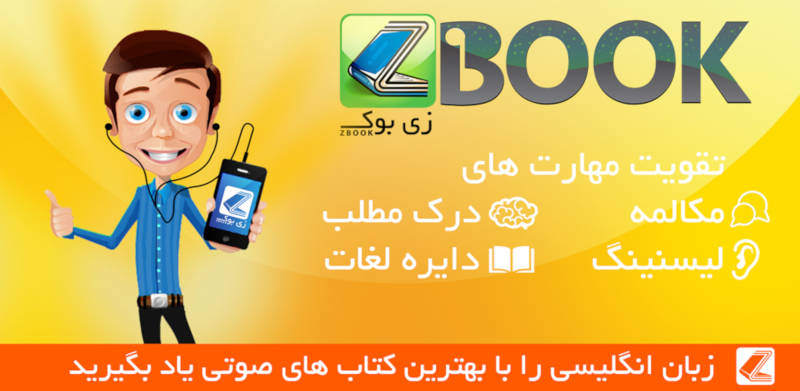 متن انگلیسی فصل
Chapter five
Great Success and a Personal Tragedy
In the next four years, between 1594 and 1598, Shakespeare wrote eight plays and became the leading dramatist of his time. The first three, Richard II, Romeo and Juliet and A Midsummer Night's Dream, show that the years of writing poems were still very much in his mind. Two are tragedies, and the third is a comedy specially written for the wedding of Lord Hunsdon's granddaughter in 1596. But all three are still loved above all for the beauty of the language. While Laurence Olivier's best part was Richard III, John Gielgud's was Richard II.
Even in these plays we can see how Shakespeare's skill in the theatre was growing. In Romeo and Juliet, the scenes between the lovers are full of beautiful speeches. But Shakespeare also included the practical words of the Nurse, who came straight from his Stratford childhood, and the rather different ways of speaking of Mercutio and Capulet, Juliets father. He was beginning to give each character a personal voice.
A Midsummer Night's Dream is perhaps the loveliest play that Shakespeare wrote. Shakespeare invented three stories and put them together cleverly as the perfect entertainment for a wedding. One is about young lovers, as usual unwilling to obey their parents' wishes; another is about the fairy king and queen, who use their magic power to confuse the lovers; the third is about a group of actors who are going to perform a play for the wedding of Theseus, the Duke of Athens, and Hippolyta.
Professional actors enjoy making fun of ordinary people trying to act. A Midsummer Night's Dream contains a number of jokes about Shakespeare and his friends. The actors in the play perform a tragedy about two young lovers, like Shakespeare's last play, Romeo and Juliet, but their performance is full of comic mistakes. The leading actor, Bottom, is like many stars in the theatre. He wants to play all the parts himself. In A Midsummer Night's Dream, though, for the first time, Shakespeare suggests that he was beginning to think of plays as art. His character Theseus says that poets are like mad people; they imagine things that are not real. But Hippolyta answers that the audience have seen a dream which has the power to stay in the mind afterwards. We can recognize that something is true more easily in art than in real life.
At one time it was thought that Shakespeare planned to write a group of four plays about English history in the early fifteenth century. But the plays are very different from each other, so it seems that he wrote them one by one. Richard II is the tragedy of a man with little political ability who becomes king. His cousin, Bolingbroke, rebelled against him and became king in his place as Henry IV. Soon afterwards, Richard was murdered in prison and Henry's supporters in the north, the Percy family, rebelled against him.
In 1596, Shakespeare had a good reason for writing a play on this subject. The Percy family were Catholics, and many years earlier the company's patron, Lord Hunsdon, had fought against them and beaten them when they had rebelled against his cousin, the Queen. When they watched Richard II, the audience were sure to think of the Queen and her cousin.
Many people in the audience also remembered two plays about the reigns of Henry IV and Henry V that had been very popular a few years before. These plays were really both about Henry V, the greatest English war leader in history at that time. He had got into trouble as a young man because he had a friend called Sir John Oldcastle and they behaved badly. When he became king, he changed completely and was remembered afterwards as a hero.
At first, Shakespeare planned to write two plays like this, one about Henry V while he was still a prince, the other about him as king. But when he invented the character of the Prince's friend, Oldcastle, he saw that it was the perfect part for one of the stars of his company, the comic actor, Will Kempe. As in many other plays, he used two similar stories for comparison; here, one is serious and one is comic. The relationship between the Prince and Oldcastle tells us something about the relationship between the Prince and his father. But because the two stories are both very interesting, Shakespeare realized that he had too much to say for one play, so he divided the first play, called Henry IV, in two.
This was not the end of the matter. Henry IV Part I was acted with great success, but soon afterwards Lord Hunsdon died and Lord Cobham took his place at the royal court. Lord Cobham belonged to the Oldcastle family. He complained that the company were making fun of Oldcastle, so Shakespeare had to change the name. This is why one of his most famous characters is called Falstaff.
There is a story that Queen Elizabeth enjoyed the play so much that she wanted to see a play about Falstaff in love. Lord Cobham died in March, and Lord Hunsdon's son took his position. He was going to join the Queen for a celebration at Windsor that summer. Shakespeare had started writing Henry IV Part II, but he had to stop and write a special entertainment, The Merry Wives of Windsor. It is said that he wrote it in two weeks.
The play is very funny and has a lot of characters with amusing accents. One of them is a Welsh teacher, who is annoyed with a little boy called William in a Latin lesson. Here Shakespeare was remembering his childhood. As usual, he used the experience to improve his next play.
Henry IV Part II is not really a history play. Falstaff and his men appear in most of the scenes, which clearly take place in the England of Shakespeare's own time. The play suggests that the great days of the past have ended. Many people felt like that towards the end of the great queen's reign. Falstaff in this play is not so amusing. He is old and tired and cheats simple country people like the judge, Shallow, while he is waiting for the Prince to become king. Then he hopes that he will be a favourite at court. But at the end of the play, the new king, Henry V, gives him money but says that he must stay away from him.
Falstaff is the first of Shakespeare's characters who is so interesting on the stage that he has a life outside the theatre. People have heard of him before they see or read the play. This situation began 200 years ago, when it became the custom to talk about characters in plays as real people. And so today we may see Henry IV Part II performed with the Prince as a kind of villain. The director thinks that the audience will feel more sorry for Falstaff and blame the Prince for what happens to him. The same custom is the reason why Shylock, the villain in The Merchant of Venice, is often changed into a man who is unfairly punished, and Hamlet becomes a sad dreamer who cannot make up his mind.
Although Shakespeare understood life better than most of his audience, he belonged to his own time. We cannot always expect him to think in the same way as we do. The Merchant of Venice is a typical example of this. Modern audiences feel guilty if they see a Jew as a villain because of the suffering of the Jewish people under Hitler. But in 1597 there were very few Jewish people in London, and they were not popular because most people thought that they had killed Jesus Christ.
Shakespeare wrote this play because the rival company had had a great success the year before with new performances of Marlowe's The Jew of Malta, written a few years earlier. Barabas, the Jew in Marlowe's play, is a villain like Richard III, with a cruel sense of humour. Burbage probably asked Shakespeare to write a part for him as good as that.
Shakespeare found an Italian story about a businessman in Venice who borrowed money from a Jew to help his nephew. The young man hoped to marry a rich woman. The businessman signed a document which allowed the Jew to cut him with a knife if he did not pay on time. There was nothing in the story about revenge. In Shakespeare's play Portia, the rich woman, becomes a beautiful young girl in love with the nephew, Bassanio. Antonio, the businessman, is Bassanio's friend, not his uncle.
Shylock's behaviour is in the old religious tradition of revenge ('an eye for an eye'), while Portia argues for Christian mercy and forgiveness. But in the great trial scene she has to win according to the law. The document allows Shylock to cut Antonio with his knife, and he chooses to do this near Antonio's heart. But it does not say anything about blood. Shylock loses because Antonio must not lose a drop of blood when he cuts him.
But Shylock is not the devil with red hair that Elizabethan audiences expected. He is given a great speech to prove that Jews are human like Christians, not devils. Shakespeare's understanding of people of all kinds allows him to make Shylock a real character and explain his behaviour. But this does not make him right. He uses the speech as an excuse for taking his revenge.
During this busy time in the theatre, there was tragedy at home in Stratford. Shakespeare's only son, Hamnet, died in August 1596 at the age of eleven. We do not know how Shakespeare felt but it surely affected his view of life. Two months after that, he was given a coat of arms, which was the sign of a gentleman. His father had asked for one a long time before, when he was the leader of the council in Stratford. John Shakespeare was probably pleased, but William made a joke about it in The Merry Wives of Windsor. It would not now belong to his family after his own death, though, because he had no son to follow him.
We do not know anything about Shakespeare's private life in London. Stories about him suggest that he lived quietly and did not go out with other actors, drinking and looking for women. But the more powerful sonnets were probably written at this time, and they suggest that at times he felt guilty. One of the greatest of them, Sonnet 129, is about sex. All men know, he says, that sex without love seems attractive but afterwards they are ashamed of it. But although they know this, they cannot stop themselves doing it.
Shakespeare's success in the theatre had made him rich. His son was dead but he now had even more reason to take care of his wife and daughters. Early in 1597, he bought New Place, the second largest house in Stratford. Anne and their daughters moved there later in the year, while his parents stayed at the house where Shakespeare was born.
مشارکت کنندگان در این صفحه
تا کنون فردی در بازسازی این صفحه مشارکت نداشته است.
🖊 شما نیز می‌توانید برای مشارکت در ترجمه‌ی این صفحه یا اصلاح متن انگلیسی، به این لینک مراجعه بفرمایید.