سرفصل های مهم
فصل 08
توضیح مختصر
زمان مطالعه

13 دقیقه

سطح

خیلی سخت
دانلود اپلیکیشن «زیبوک»
این فصل را می‌توانید به بهترین شکل و با امکانات عالی در اپلیکیشن «زیبوک» بخوانید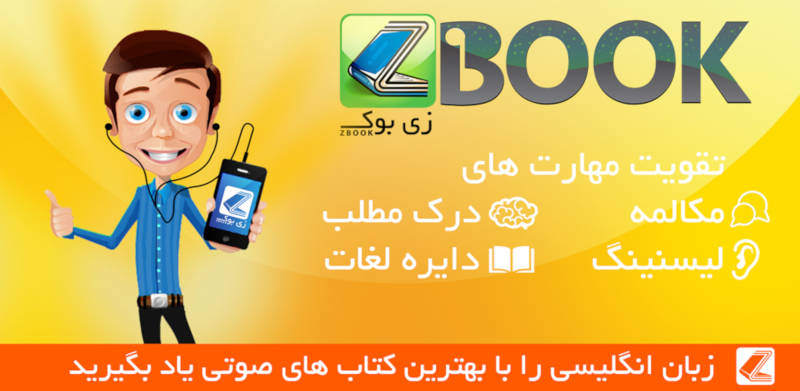 متن انگلیسی فصل
Chapter eight
Towards Tragedy
In February 1603, Queen Elizabeth died. Her nearest relative, James, King of Scotland, became King of England, too. Shakespeare's company had reason to be pleased. The Earl of Southampton came out of prison and soon became a favourite of the new king and queen. James decided to take personal control of the theatre companies. Only two were allowed to operate. Shakespeare's company became the King's Men; the other company was called the Queen's.
Shakespeare probably gave up acting at about this time. He had never played the main parts. According to later stories about him, he had a fine voice and usually took serious parts - kings, dukes or old men. In Hamlet, for example, he played the Ghost. There was a practical reason for this. Shakespeare was the director of his own plays, and the most difficult scenes are usually at the end when almost all the characters are on the stage. He needed to be off the stage to organize the other actors, so he usually played the part of a man who was dead or had disappeared before the end.
His next two plays, All's Well that Ends Well and Measure for Measure, are not completely successful. Shakespeare was still using stories from popular sources, but by this time his characters were too real to support the happy ending of a fairy story. All's Well that Ends Well does not end well. The nasty young hero, Bertram, who has refused to marry a girl from a lower social class, does not deserve her.
Measure for Measure has some wonderful scenes, but it annoys women today. The heroine, Isabella, refuses to sleep with the judge to save her brothers life but does not mind when another girl takes her place. We cannot accept this kind of solution to a problem if the characters seem real. But there was one advantage for Shakespeare in using this story by an Italian writer, Cinthio. In the same book, he found the story for his next play, Othello.
Shakespeare wrote three tragedies between 1604 and 1606, Othello, King Lear and Macbeth. If we compare them with his sources, we can understand their meaning from the changes that he made. Each of these three plays is great but the characters, the subject and the language are different. As always, he does not repeat his successes, but moves on to something new.
Like Hamlet, Othello is often misunderstood because people already have an idea of him in their minds when they come to the theatre. They suppose that he is a typical jealous husband. But this is the Othello of Cinthio's story, not of Shakespeare's play. Cinthio s characters do not have names, and the Moor and his wife are already married. An officer, who became Iago in Shakespeare's play, makes the Moor believe that his wife has slept with another officer, who became Cassio. The Moor and the officer murder her together. There is a trial but neither of them is proved guilty. Afterwards, the wife's relatives kill the Moor, and the officer explains what really happened when he is in prison for another crime.
Shakespeare knew that jealous husbands usually belong to comedy, not tragedy. But Desdemona loves Othello so much that she dies saying that she killed herself. Before he introduced Cinthio's story, almost halfway through the play, Shakespeare had to show Othello as a great man and Othello and Desdemona as two people who are very much in love. This love is destroyed by the lies of a clever man, Iago. Shakespeare's audience were probably surprised by the scenes that he added at the beginning. Black men were usually shown as devils on the stage, not because people hated them in real life - they had probably never seen a black person - but because black was the Devil's colour. But in this play the Devil is white.
Shakespeare's attitude becomes clear if we realize that at this time he was living with a family of French Protestants, the Mountjoys. Protestants had suffered for their religious beliefs in France, but when some moved to England they were unpopular because they worked so hard. Just before he wrote Othello, Shakespeare was asked to write some scenes for a play about Sir Thomas More, Henry VIII's minister, who was executed because he did not agree to the king's marriage to Anne Boleyn. The play was never acted but we have a scene in Shakespeare's own writing. Sir Thomas asks a crowd of people in London who have been attacking foreigners: 'How would you feel if you went to a foreign country, like France, and people did not accept you as human beings?'
Othello defends himself at the end of the play, saying that he is not jealous by nature. Everyone in the play - even Emilia, his wife - believes that Iago is the honest soldier that he pretends to be. But Shakespeare shows us why Othello is tricked. He loves his beautiful young wife but he has never really understood why she loves him. She comes from one of the best families in Venice, but she has fallen in love with a black man, a foreigner, a man almost old enough to be her father. Although he is a great soldier, and the Venetians have given him command of their army, Othello has no experience of women.
In Othello, the love between husband and wife is destroyed. The next play, King Lear, is about parents and children. There was an old play about King Lear that we can compare with Shakespeare's. The story also appeared in 'histories' of Britain, although there was no real King Lear.
In all the sources, Lear was an old king with three daughters, two bad and one good. He decided to divide the country between them equally, but he asked them to tell him which of them loved him most. Two daughters made long speeches, saying how much they loved him, but the third (in Shakespeare's play, Cordelia) did not. King Lear was angry and sent her away, but found that the older daughters were cruel to him when she had gone.
In Shakespeare's play the two older daughters are married, so they have to say that they love their father more than their husbands. Lear goes mad and, in his madness, discovers that he is not a king but only a man. For comparison, Shakespeare also used another story by Sir Philip Sidney about a man with one good son and one bad one, and gave the father the name of Gloucester. Finally, in all the sources, there is a happy ending.
Gloucester dies happily in the arms of his good son. This is the kind of ending that we can expect in stories. But the ending of Lear's story shows us a world where there is no God to save us from suffering. In this world we can only believe in human love. And this is not enough to save us from dying, or, even worse, to save the lives of the people that we love.
Lear comes on to the stage at the end of the play carrying the dead body of Cordelia in his arms. We realize then that it does not matter who is king or queen or who has political power in the country. Lear's best-loved child is dead, and he can do nothing to change that.
At such moments, most dramatists of Shakespeare's time wrote long speeches for the actor. But Shakespeare always uses simple language in scenes like these. He wanted to make sure that everyone in the audience understood what was happening. And so King Lear, before he dies of a broken heart, says that he will never see his daughter again: 'Never, never, never, never, never.'
Perhaps in this play Shakespeare showed how he felt about the death of his only son.
The patron of Shakespeare's company was now a Scottish king, and so Macbeth, the third great tragedy, was probably written to please him. The story is taken from a history of Scotland, and James I believed that he belonged to the family of one of the characters, Banquo. When Shakespeare began to write about a hero who becomes a villain, he was probably thinking of the lucky escape that James had had on 5 November 1605. Some Catholics tried to kill him with an explosion under the Houses of Parliament. The Earl of Southampton and the brothers of two of Shakespeare's friends were there. The date is still celebrated in Britain every year as Guy Fawkes' Day.
When Shakespeare began writing plays, characters alone on the stage spoke to the audience mainly to tell them what was going to happen. But by the time he wrote Macbeth, he could show the hero's mind working. Before and after Macbeth murders the King, we hear him thinking about his actions. In this way, we can see how he realizes that one crime leads to another. He never feels guilty about anything that he has done, but we are unable to look away from the stage because of the power and beauty of the language.
Shakespeare's speeches, in his greatest plays, suit the character who is speaking and come naturally from what is happening on the stage. In plays like Macbeth we remember the lines because of the pictures that Shakespeare paints in our minds. Halfway through the play, Macbeth decides to kill the wife and children of his enemy, Macduff. 'Why not?' he asks himself. He imagines that he is halfway across a river of blood. It is so deep that he would feel as tired if he went back as if he crossed over to the other side. He does not feel guilty. By now, another crime is just something that makes him tired, not something that he is sorry for.
Macbeth and the later tragedies show that Shakespeare, like other Elizabethan dramatists, thought that tragedy simply meant the fall of a great man. The man did not need to be good. Most audiences admire Hamlet and feel sorry for Othello and King Lear, but Macbeth is a villain. Shakespeare's opinion of him and of all political leaders like him is clear from the words that he puts into Macbeth's own mouth at the end. Macbeth realizes that after all his crimes, he has none of the things that people look forward to when they grow old - love, friends, the knowledge that people admire them. The people around him only obey him because they are afraid.
مشارکت کنندگان در این صفحه
تا کنون فردی در بازسازی این صفحه مشارکت نداشته است.
🖊 شما نیز می‌توانید برای مشارکت در ترجمه‌ی این صفحه یا اصلاح متن انگلیسی، به این لینک مراجعه بفرمایید.