سرفصل های مهم
فصل 08
توضیح مختصر
زمان مطالعه

9 دقیقه

سطح

متوسط
دانلود اپلیکیشن «زیبوک»
این فصل را می‌توانید به بهترین شکل و با امکانات عالی در اپلیکیشن «زیبوک» بخوانید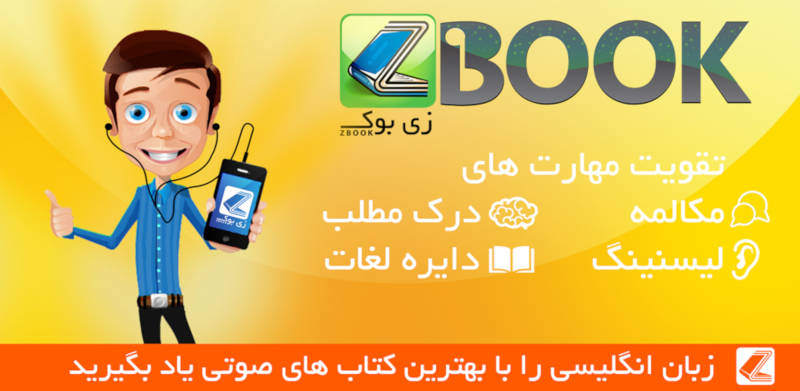 متن انگلیسی فصل
CHAPTER EIGHT
Back to London
After the victory, the Indians invited us to stay with them in their caves. Lord John did not think this was a good idea. So, we made our camp near their caves. We now had time to observe the animals of the lake and the plateau.
There were many fascinating things to see. But we wanted to go back home. The Indians never helped us. It was clear that they wanted us to stay. With the magic of the rifles, they felt safe. Every time we asked them for rope or wood to build a bridge, they just smiled.
Finally, the young chief came to us. He gave us a piece of bark. We took it back to our camp and studied it.
'It's very important,' I said. 'He was very serious when he gave it to us.'
'Maybe it's a joke,' Summerlee suggested.
'It's clearly some kind of writing,' said Challenger.
'It looks like a puzzle,' said Lord John. Then he grabbed the piece of bark.
'I've got it! he cried, 'How many marks are there? Eighteen. Well, there are eighteen caves above us.'
'He pointed to the caves when he gave it to me,' I said.
'Well, then it's certain. This is a map of the caves. Here's a cross.
What is the cross for? It's next to a cave that is longer than the other ones.'
'It's a cave that goes to the other side of the cliff,' I cried.
'I believe our young friend has solved the problem,' Challenger said.
We got some torches and went to explore the cave.
We didn't light the torches at first. We walked in the dark because we did not want the Indians to see us. After walking a long way we lit the torches, and walked quickly. Then we arrived at a wall of rock. We all became sad.
'Maybe this is the wrong cave,' I said.
'No, young man,' Lord John said, 'this is the right cave.'
I looked at the mark on the map again, and I cried with joy.
'Follow me! Follow me!' I shouted.
We ran back in the cave.
'Here,' I said, 'is where we lit the torches. But the cave has two arms. We didn't see the right one.'
We walked back a short distance and found a large black opening. We went quickly down this arm of the cave. After a while we saw a light. We ran towards it. We were at an opening on the cliff face.
'It's the moon!' cried Lord John.
He was right. We looked down from the opening and saw that we were nearer to the ground than we were to the top. It wasn't going to be easy to get down, but with our rope we could do it. We then returned to our camp.
The next evening we secretly took our things to the cave. Professor Challenger wanted to bring a large box but we managed to get it down.
We arrived at our old camp. There was Zambo and about twenty Indians. They helped us to get back to Para.
I will not describe our voyage back to England. I will only say that the news of our great discoveries reached England before our arrival. We received many telegrams asking us for information. But we decided not to tell the newspapers anything about our discoveries. First we wanted to give a complete description of our discoveries to the members of the Zoological Institute.
About five thousand people came to the Queen's Hall to hear about our adventures. It was a wonderful evening. When we arrived in the room, the audience cheered for a long time. Then Professor Summerlee began his presentation. He talked about the new insects and plants. He told everyone about the prehistoric animals from the Jurassic period. He described the iguanodon, the pterodactyls, the allosaurus and the stegosaurus. He also talked about the apemen and the Indians of the plateau.
At the end of his talk, a scientist named Professor Illingworth stood up.
'This is all very wonderful, certainly,' he said, 'but they have no real proof!'
The audience began to shout, and Professor Challenger stood up.
'Well, sir,' Professor Challenger said, 'Summerlee has his collection of plants and insects. Doesn't that convince you?'
'No, it doesn't.'
'We have some photographs.'
'Photographs can be faked,' Professor Illingworth said.
'Do you want to see the creatures for yourself?' Professor Challenger asked.
'Yes, of course,' Professor Illingworth answered.
'And you will accept that as proof?'
'Certainly,' answered Illingworth.
At that moment, Professor Challenger made a signal. Zambo and I came up to the stage. We carried a large, heavy box which we put down. Professor Challenger took off the cover. He looked into the box and said, 'Come out, you pretty thing!' Then, a young pterodactyl jumped up onto the edge of the box. Everybody was shocked. Some ladies screamed. Suddenly, the pterodactyl flew up over the heads of the audience. It flew around in large circles.
'Shut the windows! Shut the windows!' Professor Challenger shouted.
But, there was an open window, and the pterodactyl flew out.
Now everybody believed us, and the crowd carried us out of the hall on their shoulders. We were heroes.
But what about Gladys? Now, I really was a hero. Well, when I arrived in England, there was no telegram from her. I was very worried and went directly to her house. When I went inside, she was at the piano.
'Gladys!' I cried, 'Gladys!'
She looked at me with surprise. She was different.
'Gladys!' I cried. 'What's wrong? You're my Gladys - Gladys Hungerton?'
'No,' she said, 'I'm Gladys Potts. This is my husband.'
Life is certainly absurd. I said hello to a short man with red hair.
'I told my husband about us,' Gladys continued. 'We have no secrets. Anyway, you left me for your adventure. So I don't think you really loved me very much.'
I turned to leave, but then I decided to ask Gladys's husband a question.
'How did you win her?' I asked. 'Did you go to the North Pole? Did you travel with pirates?'
'That's a little personal,' he replied.
'Well, just one more question then,' I continued. 'What's your job?'
'I work in an office,' he replied.
I left Gladys and her new husband. I felt angry, but I also laughed at the absurdity of the situation.
I will now describe one more scene before I finish. Yesterday, Professor Summerlee, Professor Challenger and I had dinner at Lord John's house. After dinner, Lord John spoke to us.
'Well,' he said, 'there's one thing I want to tell you. Do you remember that I noticed a strange blue colour around the volcanic holes? Well, I've seen volcanic holes like that only in South Africa near the great diamond mines of Kimberley.'
Then he opened a little box and took out about thirty stones.
'Well, I found these near the hole where we saw the pterodactyls. I didn't tell you about them earlier because I wanted to be certain. Anyway, an expert looked at them. He said they have a price of at least two hundred thousand pounds. Of course, we will divide this money equally. Well, Challenger, what will you do with your fifty thousand?'
'I think,' Professor Challenger said, 'that I'll build a private museum. That has always been one of my dreams.'
'And you, Summerlee?'
'I'll stop teaching and work on all my collections,' he replied.
'I'll use my part of the money,' Lord John said, 'to prepare another expedition to our plateau. And you, young man, of course, will use your money to get married.'
'Not now,' I said sadly. 'But if you want me, I'll be happy to come with you.'
Lord John said nothing, but he offered me his hand.
مشارکت کنندگان در این صفحه
تا کنون فردی در بازسازی این صفحه مشارکت نداشته است.
🖊 شما نیز می‌توانید برای مشارکت در ترجمه‌ی این صفحه یا اصلاح متن انگلیسی، به این لینک مراجعه بفرمایید.