سرفصل های مهم
فصل 07
توضیح مختصر
زمان مطالعه

11 دقیقه

سطح

ساده
دانلود اپلیکیشن «زیبوک»
این فصل را می‌توانید به بهترین شکل و با امکانات عالی در اپلیکیشن «زیبوک» بخوانید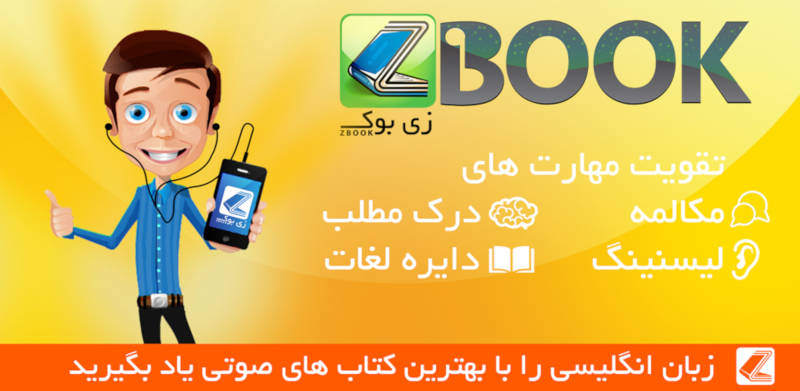 متن انگلیسی فصل
CHAPTER SEVEN
Braden Chance and RiverOaks
The note read, "Top key is to Chance's door. Bottom key is to the file drawer under the window. "
I went back to Drake and Sweeney for my last day. They didn't want me to leave. There was a lot of work and they didn't want to find someone new. I was invited to breakfast with Arthur Jacobs in the partners' private dining room on the eighth floor. How could I turn my back on a world of breakfasts in the partners' dining room? That was the idea.
Over breakfast, Arthur suggested that I could stop working at Drake and Sweeney for a year and work pro bono (work that lawyers do for no money to help people, usually the very poor) at the Law Center. He said that Drake and Sweeney should do more pro bono work. He offered to pay the difference between the Law Center's thirty thousand a year and what I earned at Drake and Sweeney.
I smiled. I would be Drake and Sweeney's pro bono boy for a year and they could all feel good about themselves. During that year, a partner would take my clients. I would return after a year, happy, and take my clients back.
Actually, I didn't say no immediately. They had at least tried. Arthur often talked about pro bono work, though clients and their paid hours always came first. But I thought about the offer and then I said no. By now I hated my old work too much to go back to it. I didn't like the old me that had done the work very much, either.
I was trying to explain to Arthur that I was a different man now, when Braden Chance sat down at a table not far from ours. He didn't see me at first, but then I saw him staring at me.
"Good morning, Braden," I said loudly.
Arthur turned around to see who I was talking to. "You know him?" he asked quietly.
"We've met," I said.
"He's a fool," said Arthur, very quietly. It was the same word the legal assistant had used about Chance.
When I got back to my office, there were two files on my desk. They hadn't been there before my breakfast with Arthur. In the first one there was a list of names headed "People Evicted: RiverOaks." Number four was DeVon Hardy. Number ten was Lontae Burton and three children.
I sat there for two or three minutes in silence. Why would anyone put something like this on my desk if the information wasn't true? At the bottom of the page someone had written a few words in pencil: The eviction was wrong.
I opened the second file. There were two keys in it and a typed note. The note read, "Top key is to Chance's door. Bottom key is to the file drawer under the window."
I put the files away. I had to do some work. I also had a working lunch that day. "Working lunch" meant that the client was paying. But the law had never seemed so unimportant and boring. I got through the day only because I knew it was my last at Drake and Sweeney.
It was almost five before I got a few minutes alone. I said goodbye to Polly and locked the office door from the inside. I took the files out again and began to think and make notes. I had an idea who had sent the files: the young legal distant who had called Chance a fool. Legal assistants did the evictions, and it was his job to put documents in the file.
I phoned another legal assistant and asked him for the name of Chance's distant. The guy was called Hector Palma. He had been with Drake and Sweeney about three years, all in real estate.
We met in the library on the third floor. Hector Palma was very nervous.
"Did you put those files on my desk?" I asked him. There was no time to play games.
"What files?" His eyes went around and around the room, looking at everything except me.
"The RiverOaks eviction. You were there, right?"
"Yeah," he said.
"What's in the RiverOaks file?"
"Bad stuff."
"Tell me."
"I have a wife and four kids. I need this job."
"You'll be OK."
"You're leaving. What do you care?"
I wasn't surprised he knew. People talked. I was news. "So, before I leave, you want me to go into Chance's office and take a file. And I can't be sure what's in it?"
"Do what you want." And he ran out of the library.
I went back to my office and made some more notes. I would lose my job if I was caught taking the file, but I was already leaving. It would be much worse if I was caught in Chance's office with a key that wasn't mine. I didn't like the idea at all.
Then there was the problem of copying the file. Some Drake and Sweeney files were very thick. I would have to stand in front of a photocopier for a long time.
And also, our photocopiers worked from a plastic card that had our names on it. Drake and Sweeney knew exactly who copied what.
I could use a photocopier somewhere else, but it was illegal to take the file from the building. And I was a lawyer. But couldn't I just borrow the file? I only needed it for half an hour to photocopy it. I could take it to the 14th Street Law Center, photocopy it, and bring it back immediately. That made me a little less of a thief.
It was now getting late, this Friday night. I was starting work with Mordecai on Monday. It was now or never. But I hadn't got a key to the 14th Street Law Center. I looked at my watch. It was half-past six. I drove to 14th Street.
My partners were still there. Sofia actually smiled at me, but only for a second.
"Welcome to your new job," said Mordecai seriously, like I needed all the luck in the world. "How about this," he said, pointing at my new office. "The best office in the area."
"Beautiful," I said, stepping inside. My new office was about half the size of the one I had just left. My Drake and Sweeney desk would be too big to go in there. There was no phone.
"I like it," I said. And I did.
"I'll get you a phone tomorrow," said Mordecai.
It was dark and Sofia wanted to leave. Mordecai and I ate some sandwiches he had bought. He made us both coffee. I looked at the copier. It was about ten years old but I knew it worked.
"What time are you leaving tonight?" I asked Mordecai, with my mouth full of sandwich.
"I don't know. In an hour maybe. Why?"
"I'm going back to Drake and Sweeney for a couple of hours. I have some last minute stuff they want me to finish. Then I'd like to come back here late. Would that be possible?"
Mordecai was eating his sandwich. He reached into a drawer and threw me a key. "Come and go as you please," he said.
"Will it be safe?"
"No. So be careful. Park as close to the door as you can. Walk fast. Then lock yourself in."
I walked fast to my car at seven-thirty. The sidewalk was empty. My Lexus was fine. Maybe I would be OK on the streets.
The drive back to Drake and Sweeney took eleven minutes. If it took thirty minutes to copy Chance's file, then it would be out of his office for about an hour. And he would never know.
Real estate was empty. I knocked on Chance's door. No answer. I used the key to his door and went in. Should I turn on the light? It was dark - I would have to. I locked the door, turned on the light, went to the bottom file drawer under the window and unlocked it with the second key.
I found the RiverOaks file and was reading through it when a voice outside shouted "Hey!" and I jumped. A conversation started outside. Two guys were talking baseball. I turned off the lights, listening to their talk. Then I sat on Chance's sofa for ten minutes.
I could put the file back. If they saw me leaving Chance's office, nothing would be done. It was my last day. But if they saw me taking a file, that was very different. "Be patient," I told myself. After baseball, they started talking about girls. I think they were a couple of young legal assistants, working late. Then, finally, it was quiet.
I locked the drawer in the dark, opened the door, and went out. "Hey!" shouted someone behind me. I ran. I ran to the back of the building, got into the Lexus, and drove off. "That was stupid," I thought. "Why did I run? Why didn't I talk to the guy?" I still worked at Drake and Sweeney, didn't I?
That was my last thought before the Lexus was hit by a Jaguar speeding down 18th Street. I remember a voice saying, "I don't see any blood." And then I remember Claire sitting by my bed at the George Washington University Medical Center.
مشارکت کنندگان در این صفحه
تا کنون فردی در بازسازی این صفحه مشارکت نداشته است.
🖊 شما نیز می‌توانید برای مشارکت در ترجمه‌ی این صفحه یا اصلاح متن انگلیسی، به این لینک مراجعه بفرمایید.