سرفصل های مهم
فصل 08
توضیح مختصر
زمان مطالعه

10 دقیقه

سطح

متوسط
دانلود اپلیکیشن «زیبوک»
این فصل را می‌توانید به بهترین شکل و با امکانات عالی در اپلیکیشن «زیبوک» بخوانید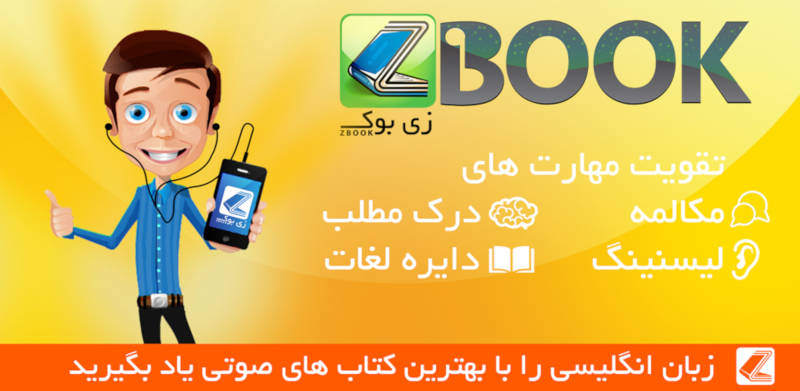 متن انگلیسی فصل
CHAPTER EIGHT
Hector Palma
"Michael, you won't be a lawyer when they've finished - not here, not anywhere. You're going to lose your license. " I woke up at seven in the morning and a nurse gave me a note from Claire. It was a really sweet note. It said that she had to go to work and that she had spoken to my doctors and I probably wouldn't die. Claire and I must look like a happily married couple to the doctors and nurses. Why were we getting a divorce?
My left arm was blue. My chest hurt when I breathed. I looked at my face in the bathroom. There were some small cuts, but nothing that wouldn't disappear over the weekend. A nurse told me the Jaguar had been driven by a gang member who sold drugs. "Welcome to the streets," I thought, as I tried not to breathe too much.
The doctor came at seven-thirty. No bones were broken.
They wanted me to stay in hospital for one more day, just to be safe, but I said no.
I had to find a new apartment. The first real estate office sent me to an apartment at Adams-Morgan, north of Dupont Circle. It was three little rooms at the top of a house. Everything in the bathroom worked, the floor was clean, there was a view over the streets. I took it.
That evening I went back to my old apartment to see Claire. We ate a Chinese carryout. Our first ever meal together had been a carryout. And this was our last meal together as husband and wife. Claire had the divorce papers waiting for me on the table and I signed them. In six months I would be single.
"Do you know someone called Hector Palma?" she asked, halfway through the Chinese dinner.
My eyes opened wide. "Yes."
"He called an hour ago. Said he had to talk to you. Who is he?"
"A legal assistant with Drake and Sweeney. He wants me to help him. He has a problem."
"Must be a big one. He wants to meet with you at nine tonight, at Nathan's on M Street."
"Why a bar?" I said, half to myself, half to Claire.
"He didn't say. He sounded strange on the phone."
Suddenly, I wasn't hungry. I finished the meal only because I didn't want to look worried in front of Claire. But it wasn't necessary. She wasn't even looking at me.
I walked to M Street. Parking is impossible on a Saturday night. It was raining and my chest hurt. As I walked, I thought about what to say. I thought of lies I could tell. After taking the file, it seemed easier to lie. Hector might be there for Drake and Sweeney. He might be wired to record what I said. I would listen carefully and say little.
Nathan's was only half-full. I was ten minutes early but he was there, waiting for me at a table in the corner. As I came in, he jumped up from his seat and put his hand out. "You must be Michael. I'm Hector Palma from real estate. Nice to meet you." Huh? Didn't we meet in the library?
We sat down. He started kicking me under the table. I understood. He was wired and they were watching. A waiter came. I ordered black coffee and Hector asked for a beer.
"I'm a legal assistant in real estate," Hector explained as the drinks arrived. "You've met Braden Chance, one of our partners?"
"Yes," I said. As they were recording everything I said, I would say as little as possible.
"I work mainly for him. You and I spoke for a minute one day last week when you visited his office."
"If you say so. I don't remember seeing you."
He smiled and I kicked him back under the table. We both understood the situation now.
"Listen. I asked you to meet me because a file is missing from Braden's office."
"And you think I took it?"
"Well, no, but it could be you. You asked for that file when you went into his office last week."
"So you do think I took it?" I said, angrily. "Well, go to the police."
Hector Palma drank some of his beer. "Drake and Sweeney have already gone to the police," he said. "The police found an empty file in your desk with a note about two keys. One to the door, the other to a file drawer. They also found your fingerprints on the file drawer."
I hadn't thought about fingerprints. Drake and Sweeney took everybody's fingerprints when they joined the company. But that was five years ago and I had forgotten about it.
"We might want to speak to you about all this again later," said Hector Palma.
I picked up my coat and left.
I spent my first working day at the 14th Street Law C Center getting the file back from the wreck of the Lexus. Mordecai helped me. We had to go to Georgia Avenue, where the police keep wrecked cars. I told Mordecai that the file was important but not what was in it.
Back home in my new apartment, I looked at the file. RiverOaks was a real estate company. They wanted to build a new mail office for the Washington Post Office and then rent the building to them. They had bought the warehouse where DeVon Hardy and Lontae Burton lived and they wanted to pull it down and start rebuilding.
They were in a hurry. They wanted to start pulling the warehouse down in February. On January 27, Hector Palma visited the warehouse. His note about that visit was on the list of documents in the file, but it wasn't actually in the file. Somebody had taken it out, almost certainly Chance, after Mister had visited us.
On Friday January 31, Hector Palma returned to the warehouse, with the police, and evicted the people who were living there. The eviction had taken three hours. Hector Palma's note about it was two pages long. Although he tried to hide what he felt, it was clear that he disliked being part of the eviction.
He described how Lontae Burton had fought with the police. My heart stopped when I read:
The mother had three children, one, a baby. She lived in a two-room apartment with no bathroom. They slept on the floor. She fought with the policemen while her children watched. In the end she was carried out of the building.
I drove to 14th Street and copied the file. Then I went back to my old apartment. Claire was at the hospital. I took my sleeping bag, a few suits, my radio, the small TV from the kitchen, my CD player and a few CDs, a coffeepot, a hair dryer, and three blue towels.
I left a note telling her I was gone. I didn't know what I felt. I had never moved out before; I wasn't sure how it was done. As I drove away, I didn't feel happy to be single again. Claire and I had both lost.
Back at the 14th Street Law Center, my first visitor was my old friend Barry Nuzzo. He sat down carefully in the chair opposite my desk - he didn't want to get dirt on his expensive suit. Was he wired, like Hector Palma? Maybe they had sent Barry because he was my friend and also one of Mister's guests that Tuesday afternoon.
"So you're here for the money?" he said. Joke.
"Of course."
"You're crazy. They're going to come after you, Michael. You can't take a file."
"You mean a criminal lawsuit for theft?"
"Probably. And they talked to the Bar Association. Rafter's working on it. Michael, you won't be a lawyer when they've finished - not here, not anywhere. You're going to lose your license."
I wasn't ready for that. "I have the file. The file has plenty of information about Drake and Sweeney in it."
"You can't use the file, Michael. You can't use it in a lawsuit because you took it from our offices and that's theft."
I said nothing. I didn't know what I was going to do. But I knew I couldn't give the file back now. I had nothing else in the fight against Drake and Sweeney. Barry stood up to leave.
"Will you phone me some time, Michael?" he said, at the door.
"Sure."
مشارکت کنندگان در این صفحه
تا کنون فردی در بازسازی این صفحه مشارکت نداشته است.
🖊 شما نیز می‌توانید برای مشارکت در ترجمه‌ی این صفحه یا اصلاح متن انگلیسی، به این لینک مراجعه بفرمایید.