سرفصل های مهم
فصل 09
توضیح مختصر
زمان مطالعه

11 دقیقه

سطح

ساده
دانلود اپلیکیشن «زیبوک»
این فصل را می‌توانید به بهترین شکل و با امکانات عالی در اپلیکیشن «زیبوک» بخوانید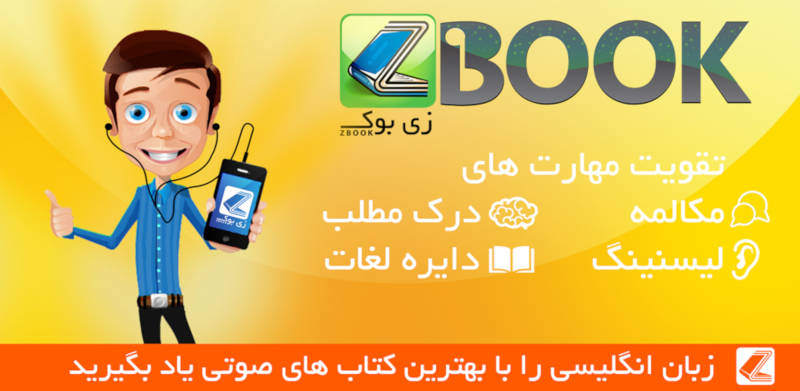 متن انگلیسی فصل
CHAPTER NINE
The Homeless
"I'm Michael. Where do you live, Ruby?"
"Here and there."
The building had been a department store, many years ago. Now the sign on it said SAMARITAN HOUSE.
"It's a private shelter," Mordecai said. "Ninety beds. The food's OK. Some churches in Arlington got together and they pay for everything. We've been coming here for six years."
Inside we used a bedroom as an office. "This is a good office," Mordecai said. "We can be private here."
"What about a bathroom?" I asked.
"They're in the back. You don't get your own bathroom in a shelter."
I could hear radios. People were getting up. It was Monday morning and they had jobs to go to.
"Is it easy to get a room here?" I asked Mordecai, although I already knew the answer.
"Nearly impossible. There's a long waiting list."
"How long do they stay?"
"Maybe three months. This is one of the nicer shelters, so they're safe here. After three months the shelter tries to find them an apartment."
"And our clients all come from shelters?" I asked.
"Half come from the shelters," Mordecai said. "The other half from the streets."
"We take anybody?"
"Anybody who's homeless. The people here at this shelter have jobs, but they don't earn enough to pay rent for an apartment. So when they get one, they lose it again. One missed paycheck and they lose their homes."
My first client was called Waylene, age twenty-seven, two children, no husband. Her problem wasn't complicated. She had worked in a fast-food restaurant. She started to tell us why she left her job, but Mordecai said that the reason didn't matter. She hadn't had her last two paychecks. Because she had no address, the restaurant had sent the checks to the wrong place. The checks had disappeared, and nobody at the restaurant cared.
"Will you be here next week?" Mordecai asked.
Waylene wasn't sure. Maybe here, maybe there. She was looking for a job, she might move in with someone. Or get her own apartment.
"We'll get your money and we'll have the checks sent to our office," said Mordecai. He gave her the address of the 14th Street Law Center. She said "thanks" and left.
"Call the fast-food restaurant," Mordecai told me. "Tell them you're Waylene's lawyer. Be nice at first. If they don't send the checks, stop being nice. If necessary, go there and get the checks yourself."
I wrote down everything Mordecai said, like it was complicated. Waylene's paychecks were for two hundred and ten dollars. My last client at Drake and Sweeney was trying to get nine hundred million dollars. But I was happy enough when I got home at the end of the day.
---
My new apartment now had some old chairs in it, and the TV was on a box. I smiled at my furniture. My mother had called. I listened to her voice on the answerphone. She and Dad wanted to visit me.
That evening I watched basketball on TV and had a few beers. At eleven-thirty I called Claire. We hadn't talked in four days. Why shouldn't we talk? We were actually still married. I thought maybe we could have dinner soon.
The phone rang and then a voice said, "Hello?" It was a man. I couldn't speak. I had been gone less than a week and Claire had a man in the apartment at eleven-thirty. I almost put the phone down, but then I said, "I'd like to speak to Claire, please."
"Who's calling?"
"Michael, her husband."
"She's in the shower," he said. He sounded pleased with himself.
"Tell her I called," I said.
I walked around the room until midnight, then I went for a walk in the cold. Why did our marriage go wrong? Who was that guy? Was he someone she had known for years and I didn't know about him? I told myself it didn't matter. We weren't divorcing because of other people. We were divorcing because of us. And if she was free to find another guy, then I was free to find someone too. Yeah, right.
At 2 A.M. I was walking around Dupont Circle, stepping over people sleeping in the street. It was dangerous, but I didn't care. After a couple of hours, I went home and got some sleep. Then I wanted to work. I got to 14th Street before eight that morning, ready to start.
As I walked through the snow, making my way to the Law Center, I thought of my clients. By now I had a few. There was Waylene and her paychecks.
There was also Marvis. Like me, Marvis wanted a divorce. His wife was on drugs. She had taken everything he had, including their two children. Marvis wanted them back.
"How long will a divorce take?" Marvis had asked me.
"Six months," I told him.
Marvis was clean, he didn't drink, and he was looking for work. I enjoyed the half hour I spent with him and I wanted to help him.
Another client was a 58-year-old woman. Her husband was dead and the government was sending her money to the wrong place. I could get all her money back and then get it sent to the right place.
A lot of my clients had problems like that. They were just not getting money, often from the government, that should be theirs.
When I reached the Law Center, a little woman was sitting against our door. The office was still locked. It was below freezing in the streets. When she saw me, she jumped to her feet and said, "Good morning, are you a lawyer?"
"Yes, I am."
"For people like me?"
She looked like she was homeless. "Sure. Come in." I opened the door. It was colder inside than outside. I made some coffee and found some old cookies. I offered them to her and she quickly ate one.
"What's your name?" I asked. We were sitting in the front office, next to Sofia's desk, waiting for the coffee and for the office to get a little warmer.
"Ruby," she said.
"I'm Michael. Where do you live, Ruby?"
"Here and there." She was between thirty and forty, dressed in a lot of old clothes. She was very thin.
"Tell me," I said, "I need to know. Do you live in a shelter?"
"Not now," she said. "I live in a car. I sleep in the back."
I poured two large paper cups full of coffee and we went into my office.
"What can I do for you?" I asked.
With both hands on the coffee cup, to keep warm, and without looking at me, she told me her story. She and her son Terence lived in a small apartment. When Terence was about ten, she went to prison for four months for selling drugs. Terence lived with her sister those four months, but when Ruby came out of prison they had lost the apartment. She and Terence slept in cars, warehouses, and under bridges in warm weather. When it was cold, they went to the shelters. She couldn't stop taking drugs.
A few years back she had worked for a couple called Rowlands. Their children were grown and away from home. Ruby offered to pay Mr. and Mrs. Rowlands fifty dollars a month if Terence could stay with them. The Rowlands weren't sure at first, but in the end they agreed.
Terence had a small bedroom at the Rowlands' house. He started to get good grades at school. The Rowlands were good people. Ruby was allowed to visit Terence for an hour each night. With great difficulty, she managed to pay each month as agreed. She was pleased with herself.
Until she went to prison again. She couldn't stop taking drugs. And now Terence didn't want to talk to her. He wanted to join the army - Mr. Rowlands was an army man. One night Ruby took some drugs and then went to the Rowlands' house. She screamed and shouted and the Rowlands and Terence threw her out.
The next day the Rowlands started a lawsuit. They wanted Terence to become their son. Ruby wasn't allowed to visit him until she stopped taking drugs.
"I want to see my son," she said. "I miss him so bad."
"You won't see Terence until you stop the drugs," I said, trying to say it nicely. I had to get her onto a drugs program.
Sofia knew where Ruby should go. Sofia knew everything and everybody. She made a phone call and then Ruby and I were on our way to Naomi's Women's Center on 10th Street. It opened at seven, closed at four, and between those hours helped women with a drug problem.
I spoke with Megan, the young woman in charge of Naomi's. We had a long talk. It was the first long talk I had had with anyone in a long time.
مشارکت کنندگان در این صفحه
تا کنون فردی در بازسازی این صفحه مشارکت نداشته است.
🖊 شما نیز می‌توانید برای مشارکت در ترجمه‌ی این صفحه یا اصلاح متن انگلیسی، به این لینک مراجعه بفرمایید.