سرفصل های مهم
فصل 12
توضیح مختصر
زمان مطالعه

17 دقیقه

سطح

ساده
دانلود اپلیکیشن «زیبوک»
این فصل را می‌توانید به بهترین شکل و با امکانات عالی در اپلیکیشن «زیبوک» بخوانید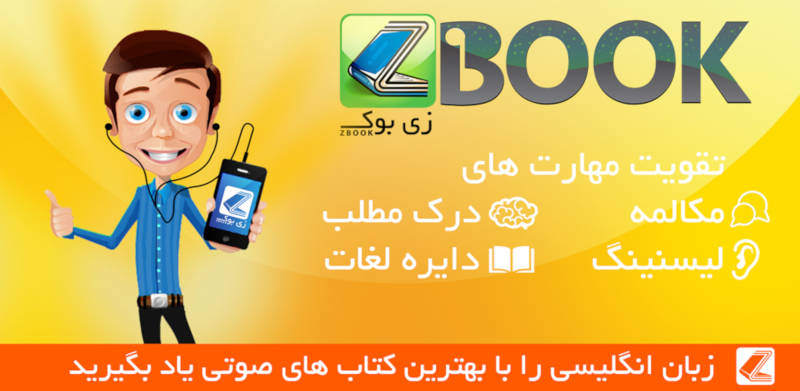 متن انگلیسی فصل
CHAPTER TWELVE
Fear of Fire
'When we came out of the palace, the sun hadn't completely gone down. I wanted to get through the woods before it was dark, and to reach the white sphinx early the next morning. My plan was to go as far as possible that night and then build a fire and sleep in the protection of its light. So as we went along I collected sticks and dry grass, and soon had my arms full.
'Because of this, we walked more slowly than I had expected, and also Weena was tired. And I began to suffer from sleepiness too, so it was night before we reached the wood. On a bushy hill at the edge of it, Weena wanted to stop, afraid of the darkness in front of us. But a strong feeling of danger, that I failed to see as a warning, made me continue. I had been without sleep for a night and two days, and felt ill and bad-tempered. I felt sleep coming on me, and the Morlocks with it.
'Then, among the black bushes behind us, and dark against their blackness, I saw three figures close to the ground. There was long grass all around us and I didn't feel safe from them. The forest, I thought, was about a kilometre across. If we could get through it to the open hillside, that, it seemed to me, was a much safer resting-place.
'I thought that with my matches and my candles I could keep my way lit through the woods. But I knew that I wouldn't be able to hold my firewood too. So, rather unwillingly, I put it down. Then it came into my head that I would surprise the Morlocks behind us by lighting it. I soon discovered how stupid this was, but at the time it seemed a good way of protecting our backs.
'I don't know if you have ever thought what an unusual thing fire must be where there are no people and where the climate is cool. The sun's heat is not often strong enough to burn plants, even when it shines through a drop of water, as sometimes happens in hotter places. Lightning may start small fires, but they don't usually spread very far. In this future time, the way to make fire had been forgotten in the world. The red tongues climbing my pile of wood were completely new and strange to Weena.
'She wanted to run to them and play with them. She almost threw herself on the fire, but I held her back. Then I picked her up and, although she fought against me, I walked forwards into the wood. For a short distance the light from my fire showed us the way. Looking back, I could see, through the many trees, that from my pile of sticks the fire had spread to some bushes. Now a curved red line was coming slowly up the grass of the hill.
'I laughed at that, and turned again to the dark trees in front of us. It was very black and Weena held on to me in fear, but there was still, as my eyes got used to the darkness, enough light for me to walk around the trees. Above us it was simply black, except where a piece of blue sky shone down on us here and there. I struck none of my matches because I had no hand free. With my left arm I carried my little friend; in my right hand I had my metal bar.
'For some time I heard nothing except the breaking of dry- wood under my feet, the low sound of the wind above, my own breathing and the beat of my heart. Then I seemed to hear soft footsteps around me. I kept moving. The footsteps grew louder and then I heard the same strange sounds and voices I had heard in the Under-world. There seemed to be several of the Morlocks and they were getting closer. In fact, in another minute I felt one of them pull at my coat, then something on my arm. Weena shook violently and then stopped moving.
'It was time for a match. But to get one I had to put her down. I did so and, as I searched in my pocket, a fight began in the darkness around my knees, with no sounds from her and some strange bird-like noises from the Morlocks. Soft little hands, too, were moving over my coat and back, even touching my neck. Then the match caught fire and I saw the white backs of the Morlocks running away through the trees. I quickly took a candle from my pocket and prepared to light it.
'Then I looked at Weena. She was lying with her face to the ground, holding my feet and not moving. With a sudden feeling of fear I bent down to her. She seemed almost unable to breathe. I lit the candle and placed it on the ground, and as the flame grew it chased away the Morlocks and the shadows. I bent down and lifted her. The wood behind us seemed full of the movement and voices of the Morlocks.
'She seemed to have fainted. I put her carefully on my shoulder and stood up. and then there came a horrible thought. While lighting my match and helping Weena, I had turned myself around several times and now I had no idea which direction to go in. I might be facing back towards the Green Palace.
'Now I was cold with fear. I had to think quickly what to do. I decided to build a fire and stay where we were. I put Weena, still not moving, down against a tree. Very quickly, because my candle was burning low, I began collecting sticks and leaves. Here and there, out of the darkness around me, the Morlocks' eyes shone like jewels.
'The candle burned down and went out. I lit a match and as I did so, I saw two white shapes that were moving towards Weena. When the light shone, they ran quickly to get away. One was so blinded by the light that he came straight towards me and I felt a bone break when I hit him with my hand. He cried out in pain, walked with difficulty for a short distance and fell down. I lit another candle and continued building my fire.
'After some time, I noticed how dry some of the leaves were above me; since my arrival a week before, no rain had fallen. So instead of looking around among the trees for fallen sticks, I began jumping up and pulling down branches. Very soon I had a smoky fire of green wood and dry sticks, and could put out my candle. Then I turned to the place where Weena sat beside my metal bar. I did what I could to make her wake up, but she seemed almost dead. I couldn't even decide whether or not she was breathing.
'Now the smoke of the fire surrounded me and suddenly I felt terribly tired. My fire wouldn't need any more wood for an hour or two, so I sat down. The wood was full of quiet noises that I couldn't understand. I seemed just to close my eyes for a minute. But then everything was dark and the Morlocks had their hands on me.
'Throwing off their fingers, I quickly felt in my pocket for the matchbox and - it had gone! Then they took hold of me again. In a moment I realised what had happened. I had slept and my fire had gone out. I felt the fear of death. The forest seemed full of the smell of burning wood. I was caught by the neck, by the hair, by the arms, and pulled down. It was unbelievably horrible in the darkness to feel all these soft creatures lying on top of me. There were too many of them, and I fell to the ground.
'I felt little teeth biting at my neck. I turned over and as I did so, my hand touched my metal bar. It gave me strength. I fought hard to get back on my feet, shaking off the human rats. Holding the bar against my body, I pushed where I thought their faces might be. I could feel the softness of bodies and my hits, and for a moment I was free.
'I felt the strange happiness that so often seems to come with hard fighting. I knew that both I and Weena were finished, but I decided to make the Morlocks pay for their meat. I stood with my back to a tree, moving the metal bar from side to side in front of me.
'The whole wood was full of the movement and cries of the Morlocks. A minute passed. Their voices seemed to rise to a greater level of excitement and their movements grew faster. But no more came within reach. I stood staring into the blackness.
'Then suddenly hope came. Were the Morlocks afraid? And soon after that, I noticed a strange thing. The darkness seemed to grow lighter. I began to see the Morlocks around me - three half-dead at my feet. Then I recognised, with great surprise, that the others were running from behind me and away through the wood in front. And their backs seemed 110 longer white, but reddish.
'As I stood there, my mouth open in surprise, I saw a little cloud of smoke move across a small area of starlight between the branches and disappear. And then I understood the smell of burning wood and the quiet voices growing now into a great noise. I understood the smoke and the reason for the Morlocks' speed.
'Stepping out from behind my tree and looking back, I saw, through the nearer trees, the flames of the burning forest. It was my first fire coming after me. I looked for Weena, but she was gone. The sounds of the fire behind me, the crashing noise as each new tree caught fire, left little time to think. With my metal bar still in my hand, I followed in the Morlocks' path.
'It was a hard race. Once the flames moved forwards so quickly on my right as I ran that they got ahead of me and I had to move away to my left. But at last I came out of the trees into a small open space, and as I did so, a Morlock rushed towards me. He ran blindly past me and straight into the fire!
'And then I saw the most strange and horrible thing, I think, of all that I saw in that future age. This whole space was as bright as day with the light of the fire. In the centre was a small hill, surrounded by burned bushes. Beyond that was another arm of the burning forest, with yellow tongues of flame already coming from it, completely surrounding the space with a ring of fire. On the hillside were thirty or forty Morlocks, blinded by the light and the heat, running here and there against each other in their fear.
'At first I didn't understand their blindness and struck angrily at them with my bar, in terror, as they came close to me. I killed one and hurt another. But when I had watched the movements of one of them under the bushes against the red sky, and heard their cries, I understood their total helplessness and pain in the strong light and I hit no more of them.
'But now and then one ran straight towards me, frightening me so much that I got out of his way. At one time the flames became a little less bright and I was afraid the awful creatures would be able to see me. I was even thinking of beginning the fight by killing some of them before this happened, but the fire started up again and I stopped myself. I walked around the hill among them and kept out of their way, looking for a sign of Weena. But Weena was gone.
'At last I sat down on the top of the little hill and watched this strange group of blind creatures feeling their way here and there. They made inhuman noises to each other, as the heat from the fire affected them. The smoke rushed up and blew across the sky, and through the occasional spaces in it, the little stars shone. Two or three Morlocks ran into me and I fought them off with my hands, shaking as I did so.
'For most of that night I felt that I was having a bad dream. I bit myself and screamed to make myself wake up. I hit the ground with my hands and got up and sat down again. I walked around, and again sat down. Then I started calling to God to let me wake.
'Three times I saw Morlocks put their heads down in great pain and rush into the flames. But at last, above the dying red of the fire, above the great clouds of black smoke and the whitening and blackening trees, and the decreasing numbers of Morlocks, came the white light of the day.
'I looked again for signs of Weena, but there were none. It was clear that they had left her poor little body in the burning forest. I can't describe how glad I was that it hadn't been eaten. As I thought of that, I wanted to kill the helpless Morlocks around me, but I managed to control myself.
'The hill, as I have said, was a kind of island in the forest. From the top of it, I could now see the Green Palace through the thin smoke, and from that I could work out my direction to the white sphinx. And so, leaving the last of the Morlocks running and crying, I tied some grass around my feet and limped across smoking grass and burnt wood, still hot inside, towards the hiding-place of the Time Machine.
'I walked slowly, because I was very tired and my feet were painful. I was so sorry about the death of little Weena. It seemed such a terrible thing. Now, back in my own room, it feels more like the sadness of a dream than a real sadness. But that morning I felt very lonely again - terribly alone. I began to think of this house, of this fireside, of some of you, and with these thoughts came a great need to return.
'But as I walked over the smoking ground under the bright morning sky, I made a discovery. In my trouser pocket there were soil some loose matches. The box had broken open before it was lost.
مشارکت کنندگان در این صفحه
تا کنون فردی در بازسازی این صفحه مشارکت نداشته است.
🖊 شما نیز می‌توانید برای مشارکت در ترجمه‌ی این صفحه یا اصلاح متن انگلیسی، به این لینک مراجعه بفرمایید.