سرفصل های مهم
فصل 09
توضیح مختصر
زمان مطالعه

10 دقیقه

سطح

ساده
دانلود اپلیکیشن «زیبوک»
این فصل را می‌توانید به بهترین شکل و با امکانات عالی در اپلیکیشن «زیبوک» بخوانید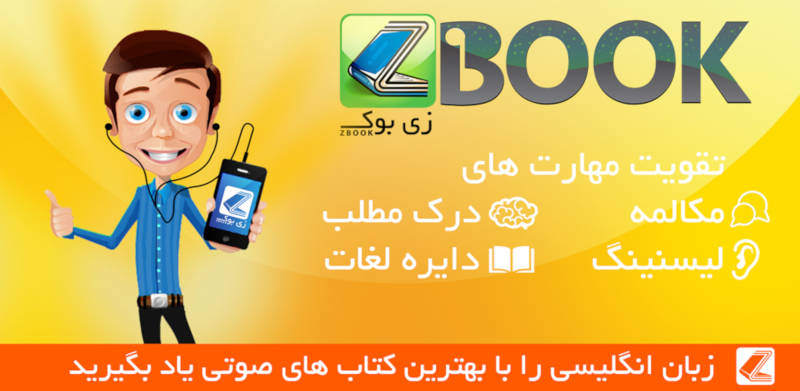 متن انگلیسی فصل
CHAPTER NINE
Underground
'It may seem odd to you, but it was two days before I could find out more about the Morlocks. I felt a strange fear of those pale bodies. They were just the same colour as the things one sees in jars in a museum and they were horribly cold when you touched them. I knew I could only get to the Time Machine by going underground. But I couldn't do it. I was so alone, and even the idea of climbing down into the darkness of the well frightened me.
'The next night I did not sleep well. Probably my health had suffered a little. I was confused and unhappy. Once or twice I had a feeling of great fear for which I could see no definite reason. I remember walking noiselessly into the great hall where the little people were sleeping - that night Weena was among them - and feeling more comfortable in their company. I realised that the moon was in its last quarter and the nights were growing darker, and that there might be more appearances of those unpleasant creatures from below. And on both these days I had the restless feeling of someone who is trying to escape a duty. I felt that I could only get the Time Machine back if I understood these underground mysteries. But I wasn't brave enough to solve the mysteries, and I never quite felt safe.
'These worries drove me further and further in my walks around the country. Going south-west towards the higher country, I saw, far away, an enormous building. It was larger than the largest of the palaces or ruins I knew, and the front was pale green. The difference in appearance suggested a difference in use, and I thought about going to look around. But it was growing late so I decided to wait until the following day, and I returned to Weena's welcome.
'But the next morning I realised that my interest in the Green Palace was just helping me to delay an experience I was afraid of. I decided that I would go down without wasting any more time, and walked in the early morning towards a well near the ruins.
'Little Weena danced beside me to the well, but when she saw me bend over the opening and look down, she seemed upset. "Goodbye, little Weena," I said, kissing her, and then I began to feel over the edge for the metal steps.
'At first she watched me with surprise. Then she gave a most heartbreaking cry and, running to me, began to pull at me with her little hands. I think her fear made me braver. I shook her off and in another moment I was inside the well. I saw her frightened face over the top and smiled to make her feel better.
'I had to climb down a well perhaps two hundred metres deep. There were metal bars all the way down, but these were made for a person much smaller and lighter than I was and I was quickly tired by the climb. And not simply tired! One of the bars bent suddenly under my weight and almost threw me off into the blackness below. For the moment I hung by one hand, and after that I didn't dare to rest again.
'Although my arms and back were very painful, I continued climbing down as quickly as possible. Looking up, I saw the opening, a small blue circle, where Weena's head was round and black. The noise of a machine grew louder. Everything except that little circle above was very dark, and when I looked up again she had disappeared.
'I was in great discomfort and thought of going up again. But I continued to climb down. At last, with great happiness, I saw, half a metre to the right of me, a thin opening in the wall. Fulling myself in, I found it was the start of a narrow tunnel in which I could lie down and rest. It was not too soon.
'I lay there, I don't know how long, until I felt a soft hand touching my face. Quickly getting to my feet in the darkness, I pulled out my matches. I struck one and saw three white figures moving quickly back, away from the light. Their eyes, unusually large from living in darkness, were like those of deep-water fish, and reflected the light in the same way. I have no doubt they could see me and they didn't seem to have any fear of me, only of the light.
'The thought of running away was still in my mind, but I told myself that the job had to be done. As I felt my way along the tunnel, the noise of machinery grew louder. Soon I came to a large open space and, striking another match, saw that I had entered an enormous underground room. It stretched into total darkness beyond my light.
'Great shapes like large machines rose out of the darkness, and made strange shadows in which I could see the shapes of Morlocks hiding. The air wasn't very fresh and there was a faint smell of fresh blood. Some way down the central path was a little table of white metal, covered with food. So the Morlocks, at least, were meat-eaters!
'Even at the time, I remember wondering what large animal still lived to produce the red piece of meat that I saw. Then the match burned down to my fingers and fell, a moving red spot in the darkness.
'I have thought since then how very badly-prepared I was for such an experience. When I had started building the Time Machine, I had had the stupid idea that the people of the future would certainly be far ahead of us in all their inventions. I had come without weapons, without medicine, without tobacco, even without enough matches.
'I didn't even think of bringing a camera, so I couldn't take a picture of that Under-world, to examine later. I stood there with only the weapons that nature had given me - hands, feet and teeth - and the four matches that I had left.
I was afraid to push my way in among all this machinery in the dark, and then I discovered that I had almost finished my matches. I had never thought that there was any need to save them and I had wasted almost half the box surprising the Eloi. Now I had four left, and while I stood in the dark a hand touched mine and cold fingers began feeling my face.
'I thought I could hear the breathing of a crowd of those horrible little creatures around me. I felt the box of matches in my hand being gently pulled away, and other hands behind me pulling at my clothes. I shouted as loudly as I could.
'They jumped back, and then I could feel them coming towards me again. They took hold of me more strongly, whispering odd sounds to each other. I shook violently and shouted again. This time they weren't so worried, and they made a strange laughing noise as they came back at me.
T was horribly frightened. I decided to strike another match and escape under the protection of its light. I did so and, keeping the flame burning with a piece of paper from my pocket, I moved quickly into the narrow tunnel. But I had just entered this when my light was blown out, and in the blackness I could hear the Morlocks hurrying after me.
'In a moment I was held by several hands, trying to pull me back. I struck another light and waved it in their faces. You can't imagine how horribly inhuman they looked in their blindness and surprise. But I didn't stay. I moved back again and when my second match went out, I struck my third. It had almost burned down when I reached the opening into the well.
'I lay down on the edge and felt for the metal bars. As I did so, my feet were held from behind and I was violently pulled backwards. I lit my last match… and it went out. But I had my hand on the bars now and, kicking violently, I got myself free of the hands of the Morlocks and quickly climbed up the well. They stayed, afraid of the light, all except one little one who followed me for some way, and almost got my shoe as a prize.
'That climb never seemed to end. In the last eight or ten metres of it, a terrible feeling of sickness came over me. I had the greatest difficulty holding the bars. Several times I thought that I might fall. At last, though, I got over the top of the well, and walked shakily out of the ruin into the blinding sunlight.
'I fell on my face. Even the earth felt sweet and clean. Then I remember Weena kissing my hands and ears, and the voices of others among the Eloi. Then, for a time, I remember nothing.
مشارکت کنندگان در این صفحه
تا کنون فردی در بازسازی این صفحه مشارکت نداشته است.
🖊 شما نیز می‌توانید برای مشارکت در ترجمه‌ی این صفحه یا اصلاح متن انگلیسی، به این لینک مراجعه بفرمایید.