سرفصل های مهم
فصل 08
توضیح مختصر
زمان مطالعه

10 دقیقه

سطح

متوسط
دانلود اپلیکیشن «زیبوک»
این فصل را می‌توانید به بهترین شکل و با امکانات عالی در اپلیکیشن «زیبوک» بخوانید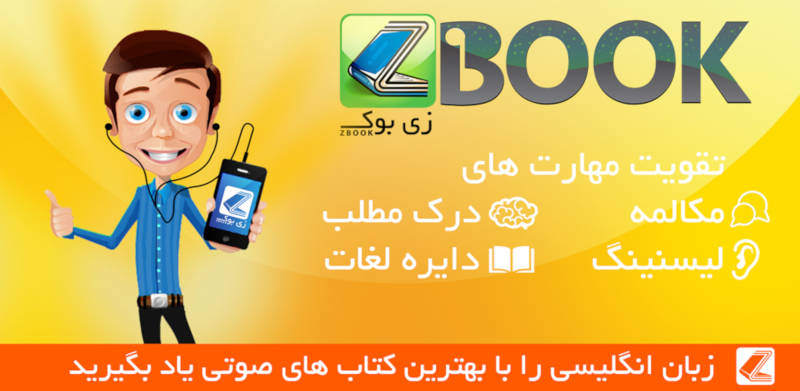 متن انگلیسی فصل
CHAPTER EIGHT
Morlocks
'I think I said how much hotter the weather of this Golden Age was than our own. I can't explain this. It is usual to think that the sun will continue cooling in the future. But people forget that the Earth must also, in the end, fall back closer and closer to the sun.
'Well, one very hot morning - my fourth, I think - as I was trying to get away from the heat and the strong light in a large ruin near the great house, a strange thing happened. Climbing among those piles of stones, I found a narrow room, whose end and side windows were closed by falling stones. After the light outside, it seemed very dark to me. I entered it, feeling my way with my hands.
'Suddenly, I stopped and held my breath. A pair of eyes, made bright by the reflection of the daylight outside, was watching me out of the darkness.
'I felt the old natural fear of wild animals as I looked into those angry eyes. I was afraid to turn. Then I thought how safely people appeared to be living. And then I remembered their strange terror of the dark.
'Trying to control my fear, I took a step forwards and spoke. My voice was strong but shaking. I put out my hand and touched something soft.
'At once the eyes moved to the side and something white ran past me. I turned, as my heart beat even faster, and saw an odd- looking figure, its head held down in a strange way, running across the sunlit space behind me. It ran into a large stone, fell to one side and in a moment was hidden in a black shadow under another pile of stones.
'It went too fast for me to see clearly, but I know it was a dull white and had strange large greyish-red eyes. Also, there was fair hair on its head and down its back. I can't say whether it ran on four legs or only with its arms held very low. After a few seconds I followed it into the second pile of ruins.
'I couldn't find it at first, but after some time in the deep darkness I saw one of those round well-like openings that I have told you about, half-closed by a large fallen stone. A sudden thought came to me. Had the thing disappeared down the well?
'I lit a match and, looking down, saw a small white moving creature with large bright eyes. It stared at me as it climbed down. Now I saw for the first time a kind of metal ladder down the side of the well. Then the light burned my fingers and fell out of my hand, going out as it dropped. I lit another but the horrible little creature had disappeared.
'I don't know how long I sat staring down that well. Time passed before I could make myself believe that I had seen something human. But slowly I began to understand the truth: that humans hadn't stayed as one species, but had become two different animals. My pleasant children of the Upper-world weren't alone.
'And what, I wondered, was this creature of the dark doing in my idea of a perfectly organised society? What was its relationship with the calm laziness of the beautiful Upper-world people? And what was hidden down there? I sat on the edge of the well telling myself that there was nothing to fear and that I must go down to find the answer. But I was very afraid to go! As I sat there, two of the Upper-world people came running across the daylight into the shadow. The male followed the female, throwing flowers at her as he ran.
'They seemed upset to find me looking down the well. I understood that it was bad behaviour to look down these holes, because when I pointed to this one and tried to make a question about it in their language, they grew even more upset and turned away. But they were interested in my matches and I struck some to amuse them. I asked them again about the well, and again I failed. So I soon left them, intending to go back to Weena and see what she could tell me.
'But my mind was already working. I now had an idea of the importance of these wells, of the mystery of the ghosts, of the meaning of the metal panels and what had happened to the Time Machine! And I also had the beginnings of a solution to the economic mystery that had worried me.
'Here was my new idea. Clearly, this second human species lived underground. There were three things especially which made me think this. First, there was the white skin common to most animals that live largely in the dark. Then there were those large eyes, like those of a cat. Finally, its confusion in the sunshine, how it ran into the stones, the strange way it held its head - all these things made me believe that its eyes weren't used to the light.
'Under my feet, then, there must be many tunnels, where these people lived. The wells, which carried air to them, were all along the hillsides - everywhere, in fact, except along the river valley. Their great number showed how many tunnels there were. It seemed natural, too, to believe that the underground people made things for the comfort of the daylight people. The idea was so sensible that I accepted it at once, and then thought about how humans had turned into two species.
'Starting with the problems of our own age, it seemed clear to me that the widening of the social difference between the worker and the manager explained the whole situation. Even now we can see the beginnings of this. We have begun to make use of underground space - we have railways, underground workrooms and restaurants, and these are becoming more common.
It was clear, I thought, that workers had begun to go underground into larger and larger factories, spending more and more of their time there, until, in the end…
'Also, the increasing difference between the social classes made marriage between them less and less frequent. So above the ground now were the Haves, looking for pleasure and comfort and beauty, and below ground the Have-nots, the workers, changed by the demands of their jobs.
'When they were there, they had to pay rent, and not a little of it, for the air coming to their homes. If they refused, they would die. If they couldn't live in this way, they would also die. In the end, everyone living underground would be used to the conditions of their life, and as happy in their way as the Upper- world people were.
'This, I must warn you, was my explanation at the time. It may be completely wrong but I still think it is the best one. But I think this way of life had worked better in the past. The Upper- world people had become too safe, and so had become smaller, weaker and less intelligent.
'I didn't yet know what had happened to the underground people. But I could imagine that the changes to the Morlocks - that, I discovered later, was their name - were even greater than the changes to the Eloi, the ones I already knew.
'Then came worrying doubts. Why had the Morlocks taken my Time Machine? I felt sure they had taken it. Why, too, if the Eloi were in control, could they not get my machine back for me? And why were they so terribly afraid of the dark? As I have said, I questioned Weena about this Under-world, but I learned nothing from her.
'At first she didn't understand my questions and later she refused to answer them. The whole subject seemed too unpleasant. And when I asked her again, perhaps a little loudly, she began to cry. They were the only tears, except my own, that I ever saw in that Golden Age.
'When I saw those tears, I stopped worrying about the Morlocks. I lit a match and very soon she was smiling again.
مشارکت کنندگان در این صفحه
تا کنون فردی در بازسازی این صفحه مشارکت نداشته است.
🖊 شما نیز می‌توانید برای مشارکت در ترجمه‌ی این صفحه یا اصلاح متن انگلیسی، به این لینک مراجعه بفرمایید.