سرفصل های مهم
فصل 10
توضیح مختصر
زمان مطالعه

18 دقیقه

سطح

خیلی سخت
دانلود اپلیکیشن «زیبوک»
این فصل را می‌توانید به بهترین شکل و با امکانات عالی در اپلیکیشن «زیبوک» بخوانید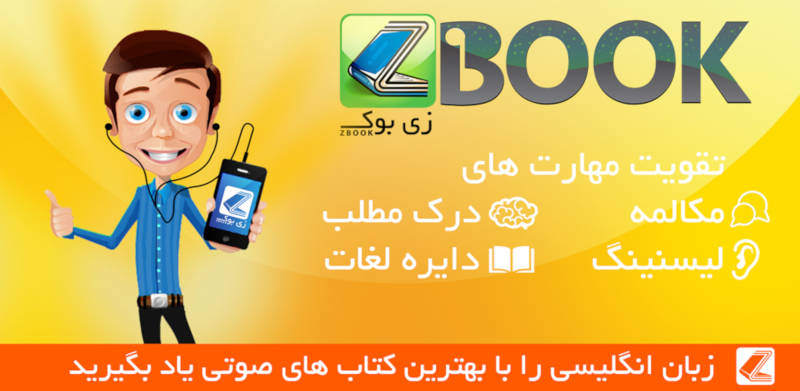 متن انگلیسی فصل
CHAPTER TEN
Tragedy in Sweden
Ogilvie sent for me next morning and showed me a photograph of a man wearing a heavy coat and a fur hat. There was a lot of snow in the picture. Have you seen that man before?' he asked.
'Yes. That's George Ashton,' I replied.
'No, it isn't,' he said. 'That man's name is Fyodr Koslov, and he lives in Stockholm. At least, that's what his passport says.'
He passed another photograph across the desk. I took one- look at it and said, 'That's Benson.'
'Are you quite sure? These photographs came from our man in Sweden. We didn't have any good recent photos of Ashton and Benson, so you're the only person who can really identify them.'
'I'm quite sure. Those are photographs of Ashton and Benson. What do you want me to do now?' I replied.
'I want you to go to Stockholm. First of all, talk to our man there, a man called Henty.'
'And then? Do I contact Ashton? Tell him about Mayberry? Tell him it's safe to come back to England?'
'No, it might frighten him it he knows that we are still watching him, even after thirty years. Just watch him and find out what the hell he's doing in Stockholm.'
Ogilvie didn't know it, but he had just made the worst mistake of his career.
It was dark and cold in Stockholm at that time of year and it never stopped snowing. I felt very cold and wondered why Ashton had decided to come to such a place.
Henty, the man who had taken the photographs of Ashton and Benson, was our only man in Stockholm and it was impossible for him to keep an eye on both ot them for twenty-four hours a day. I had to go to the British Embassy to ask for assistance.
The man I saw was called Cutler. He did not like me.
'Mr Jaggard,' he said, 'we haven't got men free to do casual police work. Why is this man Ashton so important? I've never heard of him.'
'I'm not allowed to tell you anything more about him. He's too important.'
He didn't like that and refused to give me any more men to watch Ashton. So I telephoned Ogilvie in London and told him about the difficulties that Cutler was making for me. An hour later Cutler suddenly appeared at my hotel and arranged for several men to help me.
We watched Ashton and Benson very carefully - and they did nothing unusual. Ashton visited museums, went to the theatre and to the cinema, and he spent a lot of time in bookshops. The only strange thing about them was that they did nothing strange. It was as if they were on holiday. I began to wonder if Ashton was having his first ever holiday from the problems of his business life in England.
Four weeks went by like this - a boring time for all of us, and Cutler began to complain that his men were wasting their time. One day, however, Henty came to see me with news that worried me. He had discovered that we were not the only people who were watching Ashton. There was a team of other watchers who also followed Ashton everywhere he went. The next morning Henty and I followed one of them when his duty period was finished. We were horrified to find that the man went back to the Russian Embassy.
I rang Ogilvie to tell him what we had discovered. He, too, was horrified and caught the next plane to Sweden. We sat down to talk about this new situation.
'Look,' he said, 'maybe we are making too much out of all this. For thirty years Ashton has run his business quietly in England. He hasn't given us any of the wonderful scientific ideas we hoped for. If he wants to leave England, maybe even go back to Russia, why should we stop him? Why not let him do what he wants?'
'Why not?' I agreed. I can't say I understand what's been happening, and I'm beginning to feel that we shouldn't really be involved in this.'
'On the other hand,' continued Ogilvie, 'there are two things that puzzle me, and worry me. Why did he run away? And why did he build that strong-room, and then not use it? Why was it empty, Malcolm? Why had it never been used?'
'I've spent a lot of time asking myself the same questions. I still don't know the answers,' I replied.
'That's what worries me. Ashton is a very clever man. He's very good at making people look, and think, in the wrong direction. That's how he was able to leave Russia in the first place. Maybe he's pointing us in the wrong direction. He's trying to make us believe that he has no secrets. That could mean that there is something hidden, something that could be very important.'
'Then why the hell did he build the strong-room in the first place?' I said, confused.
'To deceive us. So that whoever found the strong-room would think they were wasting their time. Fie wanted us to think that because the secret room was empty, there was no secret information to hide.'
'But you think there may be something secret - some scientific discovery - bidden in another place?'
'Maybe. Even probably. But I don't know for sure,' said Ogilvie. 'In any case I can't take the risk of leaving George Ashton for the Russians. I don't know why they're following him, but if they ever find out that he's really Chelyuskin, they'll be very interested, and they'll want him back. Like us, they'll want to know what scientific ideas he's been having in the last thirty years. I can't afford that risk. So we've got to take Ashton back to England whether he likes it or not.'
'I could go and tell him the Russians are following him,' I suggested. 'He'd come with us willingly then.'
I don't know,' replied Ogilvie. 'If he thought the British Secret Service was still following him after thirty years, he might get so angry that he'd go back to Russia willingly. No, that's not good enough. It's too risky.'
'But if he finds out that the Russians are watching him, he'll probably go straight back to England,' I said.
'Provided that he doesn't know about ,' growled Ogilvie suspiciously. 'How do you plan to arrange it? Ask the Russians to wear flags in their hats?'
'Wait a minute!' I said. 'I've got an idea." I turned to Larry Godwin, who had come to Stockholm with Ogilvie. 'How well do you speak Russian, Larry?'
'That depends on what kind of regional accent you want,' he replied. 'Why?'
Ogilvie began to understand. 'I see,' he said thoughtfully. 'The Russians are very careful when they watch Ashton, too careful to make mistakes. But we could make a mistake for them, and frighten Ashton away from them. I like the idea.'
We considered our plan carefully and three days later we put it into operation.
The situation outside Ashton's flat was becoming crazy. Two men from the British Embassy were looking in shop windows waiting for Ashton or Benson to come out.. . They did not know that they were being watched by two Russian agents looking in other shop windows. And the two Russians were being watched by two men from our department. There was hardly any room left for tourists in that narrow street.
At half-past ten that morning Ashton came out and walked towards the centre of the city. Larry Godwin, and everybody else, followed him. Ashton went into a bookshop and as he was looking at a book, Larry, who had gone in behind him, dropped a book and swore loudly in Russian. Ashton put his book back on the shelf and left the shop immediately. He walked around the streets for quite a long time, looking behind him frequently, and then went to have lunch in a restaurant. Larry followed him into the restaurant and sat down at a table near Ashton. When Larry ordered his meal, he spoke Swedish with a strong Russian accent. Ashton looked very worried and finished his meal rather quickly. Larry came out of the restaurant close behind Ashton and followed him back to Ashton's flat, making sure that Ashton could see that he was being followed.
After Ashton had returned to his flat, we had a long wait in the cold. We all had little radio-telephones and at ten to nine in the evening I received the message we had been waiting for.
'Ashton and Benson have left the flat. They're carrying bags and walking towards the taxis at the end of the street.'
Benson took a taxi to the railway station but Ashton went off in the opposite direction. At the station Benson bought two tickets for Goteborg, in the west of Sweden. There was half an hour before the train left, but Ashton did not appear and when the train went only Benson was on it, together with several of my men. Ashton had disappeared again.
I decided to follow the train by car. If Benson had bought two tickets, maybe Ashton intended to join him at the next station. I sent two men to the first station where Benson's train would stop, and Larry and I drove to the next station, Eskilstuna. On the way we heard on the radio-phone that Ashton had, in fact, got on the train at the first stop. I relaxed again.
'We've got them now,' I told Larry.
But when we arrived at the railway station at Eskilstuna, we learnt that Ashton and Benson had jumped from the train when it stopped near a small country village. I looked at the map. The nearest town was called Strangnas and we arrived there about an hour later. It was a small town, with only one hotel. Henty knew it quite well because it was also an army training centre which he had visited officially. He went into the hotel and found that Ashton and Benson were definitely there, probably fast asleep in their rooms.
We booked into the hotel, too, and I made my plans for the next morning. I wanted Michaelis, Brent and Henty to be early for breakfast; I would be sitting in a car outside the hotel. Brent would have a secret radio-microphone and would talk quietly into it so that he could tell me what was happening. Half-way through breakfast Larry was to go in and make Ashton think that the Russians had succeeded in following him, even to Strangniis.
The next morning I waited in the car. I hated what I was doing. I wanted to go and talk to Ashton, to tell him everything that had happened, and convince him that he had run away from England for the wrong reasons. I wanted to explain to him that the acid attack on Gillian had been a mistake made by a madman, and that it had nothing at all to do with him. I wanted to persuade him that it was completely safe to go back to England and take up his normal family and business life again.
But Ogilvie did not want that. He did not want Ashton to know that he was still being watched by the British Secret Service. And I had to do what Ogilvie said, even if I disagreed with him. At the same time, I liked George Ashton, he was Penny's father, and I hated myself for what I had to do.
Michaelis, Brent and Henty went to have breakfast in the hotel at half-past seven. A quarter of an hour later Ashton and Benson came into the restaurant and sat down for breakfast. Five minutes later Larry Godwin arrived and spoke to the waitress in Swedish with a very strong Russian accent. Ashton noticed him and went very, very pale. As Larry followed the waitress to the table, he greeted Ashton in a friendly manner, but in Russian, and Ashton knocked over his cup. I listened to Brent's description of what was happening, and I felt sick at what we were doing to George Ashton.
Ashton and Benson left the restaurant and a few minutes later they were outside the hotel. Larry followed them and did not try to hide. Ashton did not seem to know what to do and, on the radio, I told Larry to ask Ashton to go with him. At first it seemed that Ashton was going to do this, but Benson shook his head and tried to get Ashton away. Finally they started to walk out of town, towards the forest. Over the radio came Larry's voice: 'I talked to Ashton and he was ready to come with me, but Benson spoiled it. He didn't want to listen to what I had to say.'
'What are they doing now?' I asked.
'They've just left the road and walked into the forest.'
We all followed them into the trees. They kept changing direction to try to get away from us and twice we nearly lost them. After we had gone about three kilometres into the forest, I heard the sharp sound of guns. From where I was standing I could not see Ashton, but Henty was further ahead. Over the radio he said, 'It's the Swedish Army. This is a training area, and Ashton is walking straight towards the guns. He'll get himself killed.'
I started running as fast as I could. I had to stop George Ashton and I did not care what Ogilvie said. I ran on until I thought my chest would hurts. I shouted.
'Ashton - George Ashton - stop!'
He stopped and turned round and his eyes grew wide with surprise. I had almost reached him when there was a single shot and Ashton fell. I heard Henty run past me as I bent over Ashton. There was blood coming from the corner of his mouth.
'Malcolm… what… ?'
'Take it easy, George,' I said, holding him up in my arms.
He pulled his hand from his pocket with a piece of paper. The… the…' Then he fell hack, his eyes still open, looking at the sky. George Ashton was dead.
I knelt there in the snow thinking how badly I had done my job. I cursed Ogilvie and wished I had done what my own mind had told me was right. But it was too late. I had never felt so bad in all my life.
Henty came back with a gun in his hand. 'I got him,' he said.
'Got who, for God's sake?
'Benson.'
I stared at him. 'You shot Benson?'
He looked at me in surprise. 'Well, he shot Ashton, didn't he? I saw him do it. Maybe you couldn't see him, but I did.'
This was almost too much for me. 'Benson shot Ashton!'
'Yes. He tried to shoot me, too,' said Henty. 'And if anyone shoots at me, I shoot back.'
I was still trying to take this in when there was a loud noise at the top of the hill above us and a huge army vehicle appeared. It stopped in front of us and a Swedish officer climbed out. Henty threw his gun on the ground as I looked at the piece of paper that Ashton had tried to give me. It was a railway timetable for trains from Stockholm to Goteborg.
The Swedish police were not happy. They had two dead bodies and four live men in the middle of an army training area. They took us to an army centre where we were kept for the next three weeks. I had no idea what was happening back in London, but suddenly, early one morning, I was told to get dressed and was taken to Stockholm Airport. The officer who had come with me said, There is your plane, Mr Jaggard. You are no longer welcome in Sweden.'
I arrived at Heathrow Airport in London and was met by Ogilvie. He took me to my flat and told me to report to his office the next morning. As I got out of the car, I asked him about Penny. He told me that she was away in Scotland.
'Does she know?' I asked.
'Yes,' Ogilvie said quietly. He put a piece of paper in my hand and said, 'You ought to read this.'
Then he drove away.
The piece of paper contained a short article from a newspaper, which described how two Englishmen, George Ashton (56) and Howard Benson (64), had died in an unfortunate accident in Sweden. They had walked into an army training area by mistake and been killed in the gunfire.
مشارکت کنندگان در این صفحه
تا کنون فردی در بازسازی این صفحه مشارکت نداشته است.
🖊 شما نیز می‌توانید برای مشارکت در ترجمه‌ی این صفحه یا اصلاح متن انگلیسی، به این لینک مراجعه بفرمایید.