سرفصل های مهم
فصل 07
توضیح مختصر
زمان مطالعه

13 دقیقه

سطح

متوسط
دانلود اپلیکیشن «زیبوک»
این فصل را می‌توانید به بهترین شکل و با امکانات عالی در اپلیکیشن «زیبوک» بخوانید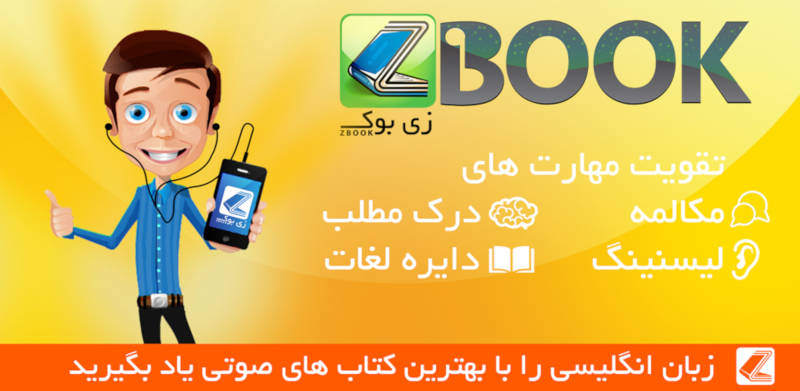 متن انگلیسی فصل
CHAPTER SEVEN
Ashton and the Russian scientist
I was not in the best of tempers when I met Ogilvie back in the office an hour later. All I could tell him was that Ashton had obviously been prepared for escape for a long time. He had been frightened of something and had made his plans carefully, ready to be put into operation at any moment.
Ogilvie had another problem. 'I had a meeting this afternoon with the Minister and people from other departments. It wasn't easy; there are other people who don't want our department to be in charge of Ashton's case.'
'Lord Cregar, for example?' I asked.
'How did you recognize him?'
'He gets his photograph in the papers,' I replied.
'Well, his interest in Ashton goes back a longtime. Before this department started, Ashton was dealt with by Cregars department. Cregar badly wants to take Ashton's case away from us. However, today the Minister decided that Ashton was still our case, and so it's still our job to find him. That means it's your job, Malcolm.'
'I need permission to see Level Purple in the computer.'
'Not possible!'
'Don't be stupid,' I replied angrily. 'How can I look for a man if I don't know anything about him? Either I get to see Level Purple tomorrow or I resign.'
'You're always in too much of a hurry, Malcolm. To begin with, I couldn't get permission for you to see Level Purple by tomorrow, and in any case, Ashton isn't in Level Purple. He's in Level Black. And you couldn't get permission to see Level Black in less than three months.'
'That's it, then,' I said. 'I'd better go along to my office and type my resignation.'
'Don't be a young fool!' Ogilvie said sharply. He thought for a long minute, drumming his fingers on the desk. Suddenly he said, 'I've made up my mind. But if anyone ever knows of this, I could lose my job. Wait here.'
He went through a door at the back of his office, was away for several minutes and then returned.
'Come in here.'
I followed him into a small room where there was a computer screen.
'I've opened Level Black for you,' he said. 'You must read about Ashton, and only Ashton. There are other things in Level Black which are better for you not to know.'
'You have my word.'
He nodded and left, closing the door behind him.
I looked at the computer screen. On it was a message: No written notes to be made of anything in Level Black.
I sighed and started to read about George Ashton's life, which had been a very full one.
Aleksandr Chelyuskin was born near Novgorod in Russia in 1919. At the age of twelve he was such a good student that he was sent to a special school in Moscow where he made excellent progress, especially in mathematics. In 1936 he came under the influence of Peter Kapitza, a brilliant Russian physicist, who had studied for some years in England. Kapitza changed the direction of Chelyuskin's studies from mathematics to physics, and Chelyuskin later played an important part in improving the quality of Russian weapons in the war of 1939-45.
In March 1945, when the Russians discovered that the Americans had developed the atomic bomb, Chelyuskin was told to work on the development of a similar bomb for Russia.
After the war finished in 1945, Chelyuskin became dissatisfied because he had to go on working on research into weapons, and he did not like what he was doing. He began to think about people, not physics and mathematics. He decided that he did not like Russian society and the direction which Russia was following after the war.
He decided to kill himself, but without actually dying. He made a careful and complicated plan, and three months later it was reported that he had died in a fire. The burnt body of a man was certainly found after the fire, but it was not Chelyuskin's.
So, at the age of twenty-eight, Chelyuskin arrived secretly in England. Unfortunately for the English, who had hoped to learn about Russian secrets from him, Chelyuskin refused to talk about his work on atomic weapons. He did not want to work as a scientist for the British Government. What he wanted to do was to live in England as an ordinary citizen. The government officials and scientists who had been looking forward to his ideas could not understand him, but finally he got what he had asked for. He did almost exactly the same as he had done in Russia; he took another man's identity - this time an English soldier who had died in a traffic accident. Chelyuskin was taught to speak English, and when he finally took the place of the George Ashton who had died, he was able to live successfully as a member of English society.
It was a strange new world for 'George Ashton'. At first he took a job in a shop, but this quickly bored him. He had been given some money to help him in his new life, and soon he started a business with a man whom he met at work. John Franklin was good at working with his hands, 'George Ashton' was good at using his brains, and their business did well. Ashton married Franklin's daughter, Mary, and they had two daughters, Penelope and Gillian. Two years later Mary Franklin died and Ashton looked after the two girls. At the same time he worked hard to develop new chemical materials for industry, which gradually made him very rich.
All this time people from the British Secret Service were watching carefully to see if the man from Russia would do something extraordinary with his brilliant scientific mind. But Ashton concentrated on his business, and gradually the officials from the government lost interest in what he was doing. Ashton became more and more successful in industry, but no one paid much attention, until I had sounded the alarm by my careless questions to the computer. Until then the life of George Ashton, previously Aleksandr Chelyuskin, my future father-in-law, had run very smoothly in England.
When I finished, I had been sitting in front of the computer screen for two and a half hours and I had a headache. I went back to Ogilvie's office where he offered me a glass of whisky and we sat down to talk about what I had seen.
'What do you think?' he began.
'I think George Ashton is one hell of a man. I'm proud to have known him,' I replied.
'Anything else?'
'Yes,' I said. 'One fact. There's been a big change in the kind of scientific work Ashton has done in England. It's all technical; he's been applying his own earlier ideas to developing new materials. But that isn't the type of person he was before. He was a man who thought up new ideas - everything he did, all of his training was in that direction. Did he just give it up when he came to England? Or has he been applying his mind to something that we don't know anything about?'
'You're not too stupid,' said Ogilvie. 'You're probably right. You can't stop a man thinking, but how can you find out what he's been thinking about?'
'Do we know what books he buys, what scientific magazines he reads?' I asked.
'Yes, he keeps up to date only in the type of chemistry that is important to his business. Nothing else.'
We sat for a few minutes in silence and then I asked, 'What does Cregar have to do with Ashton?'
'It was his department that helped Ashton escape from Russia after the war. Cregar himself went into Russia to bring him out. Cregar wasn't Lord Cregar then; his name was Pallton. Now he's head of his department. When Ashton became an ordinary businessman instead of a scientist with lots of valuable secrets, his records were moved to our department and Cregar was very annoyed. He always thought that Ashton might do something scientifically useful one day. Although Cregar brought Ashton out of Russia, Ashton never really liked him, and certainly didn't trust him. That's probably why Cregar's interfering now. He's sure that Ashton has useful ideas that he's hiding from everybody.'
'Is there any news of Ashton?' I asked.
'None at all. We've got people watching the airports and the ports - all the usual things,' replied Ogilvie. 'We must find him.'
'And I want to find the man who threw the acid into Gillian Ashton's face, and frightened Ashton so much that he ran away to protect his children from any more attacks.'
The next day brought little progress. Penny wouldn't speak to me after our quarrel about the search of her room and nobody had seen Ashton or Benson at any of the airports or seaports.
At three o'clock Ogilvie rang me to say that they expected to unlock the strong-room at Ashton's house later that afternoon.
'I want you to be there. Listen carefully! When the door is finally opened, only you and the man working on the lock will be present. As soon as the door is opened, you send him out of the room and check what is inside the strong-room. If the contents can be moved, you bring them here. If they can't be moved, you close and lock the door again. No one else must see what is in that room. Is that clear?'
'Perfectly clear,' I replied.
When I arrived at the Ashtons' house once again, I met Lord Cregar in the hall. He did not look pleased to see me.
'Ah, Mr Jaggard. I understand there is a strong-room here. Has it been opened yet?'
I wondered where he got his information, but answered, 'No, not yet.'
'Good. Then I am in time,' said Lord Cregar.
I said, 'Am I to understand that you wish to be present when the room is opened?'
'That's correct,' he replied.
'I'm afraid that will not be possible.'
He looked at me thoughtfully. 'Do you know who I am?'
'Yes, my lord. I have instructions that nobody except myself is to be present when the door is opened.'
His eyes opened wide with surprise and anger.
'Did Ogilvie say that?'
'Those were his instructions to me. I don't know if he was thinking of you, my lord. Do you wish to speak to him? There is a telephone in the study.'
'Yes,' he replied. 'I'd better speak to Ogilvie myself.'
He went off to the study and I went over to the window and looked out at the garden. A few minutes later Cregar came out of the study, looking very angry. He left the house, got into his car and drove quickly away.
The phone rang. It was Ogilvie. 'Cregar must not be allowed into that strong-room and he mustn't know what is inside.'
'He won't,' I replied. 'He's gone. We're just about to open the door.'
'Let me know what you find,' he said.
I went up to Ashton's bedroom.
'There you are,' said the man who was working on the door. 'You can open it now.'
'I'll have to ask you to leave now, Frank,' I told him. He went out and closed the bedroom door behind him. I opened the door to the strong-room.
Ogilvie's mouth fell open. 'Empty?'
'Absolutely!' I replied. 'There wasn't a thing in that room. It looks as though it's never been used since it was first built.'
'Who else knows about this?' he asked. 'No one. Only you and I.'
'That's a pity. Cregar will never believe me when I tell him. Perhaps I should have let him stay with you."
I didn't care what Cregar believed or did not believe, but Ogilvie warned me to be careful.
'Cregar is a bad man to have as an enemy. He didn't like the way you treated him today.'
'He didn't show it. He seemed pleasant enough.' I replied.
'That's his way,' said Ogilvie. 'Always polite and pleasant. But don't trust him.'
مشارکت کنندگان در این صفحه
تا کنون فردی در بازسازی این صفحه مشارکت نداشته است.
🖊 شما نیز می‌توانید برای مشارکت در ترجمه‌ی این صفحه یا اصلاح متن انگلیسی، به این لینک مراجعه بفرمایید.