سرفصل های مهم
فصل 02
توضیح مختصر
زمان مطالعه

9 دقیقه

سطح

متوسط
دانلود اپلیکیشن «زیبوک»
این فصل را می‌توانید به بهترین شکل و با امکانات عالی در اپلیکیشن «زیبوک» بخوانید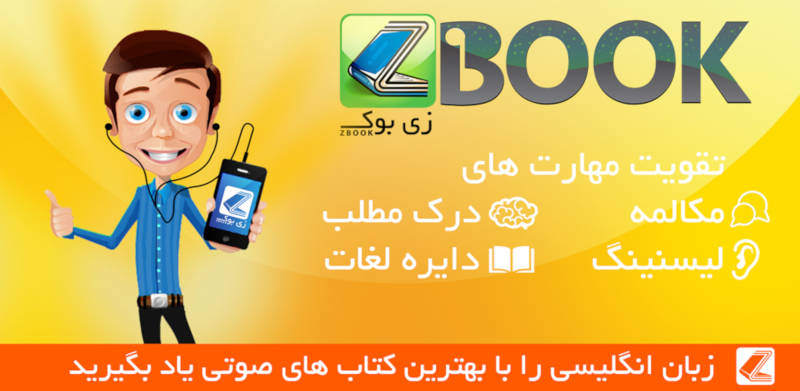 متن انگلیسی فصل
CHAPTER TWO
Acid in the eyes
Penelope was very busy the next week. She worked all Friday night and when I met her at the laboratory on Saturday morning, she looked very tired.
'I'm going to have to sleep this afternoon, Malcolm. It won't be much of a weekend for you, I'm afraid. But I'm sure my father will keep you busy. I'm sorry, but I'm just very, very tired.'
I was sorry, too, because I was going to ask her to marry me that weekend. However, it wasn't the right moment to put the question, so I asked her what she had been doing all night.
'Oh, we were doing a very difficult experiment, trying to transfer some dangerous genetic material.'
'Is all this useful?' I asked. 'Does it do any good, or is that a state secret?'
'Oh, no secret, but it's useful, all right. What we're doing is an important part of medical research into cancer,' she replied.
Once again I spent an enjoyable weekend with the Ashtons. We swam, we played tennis, we talked. It sounds boring, but it was, for all of us, an important way to relax from the problems of the working week.
On Sunday evening Gillian went to church and Penelope, her father and I sat talking in the garden. It was a beautiful summer evening. Suddenly we heard a scream, then another.
Ashton said sharply, 'What the devil was that?' and we all limped to our feet just as Gillian came round the corner of the house, holding her hands to her face. She screamed again, and fell to the grass. Ashton was the first to reach her. He tried to pull her hands from her face, but she resisted him with all her strength.
Penelope bent over Gillian, who was now lying on the grass. The screams had stopped and a faint voice murmured, 'My eyes! Oh my eyes!'
Penny put her finger to Gillian's face and then put it to her nose. She turned to her father.
'Quick, take her into the kitchen - quickly!' She turned to me.
'Ring for an ambulance. Tell them it's an acid burn.'
I ran to the telephone as Ashton lifted Gillian up and earned her to the kitchen. I dialled 999 and immediately a voice said, 'Emergency services.'
'Ambulance.' I gave the address and telephone number. 'It's a bad acid burn on the face,' I said.
'We'll be there as quickly as we can,' said the voice.
I went to the kitchen where Penelope was trying to clean Gillian's face. Gillian was still murmuring low cries of deep pain. I looked at Ashton. I have never seen such an expression of helpless anger on anyone's face, but there was nothing I could do there, so I went outside.
Benson was looking at the ground near the gate.
'I think someone parked his car here, sir, and waited for Miss Gillian. He must have thrown acid into her face when she walked into the garden. It looks as if he turned the car on the grass then, and drove away.'
I looked at the marks on the grass.
'I think you're right,' I said. I ran back to the house, dialled 999 again, but this time, when the voice said 'Emergency services,' I replied, 'Police, please. I want to report a criminal attack.'
The ambulance arrived very quickly and took Gillian and Penelope to hospital. Ashton followed them in his car, but before he went, I took him to one side.
'I've sent for the police. They'll come while you're at the hospital, but don't worry about that. I'll stay here until you come back.'
He seemed not to understand at first, and looked at me as if he did not even know me. I repeated what I had said, and this time he heard me.
'Thanks, Malcolm,' he replied. He looked as if he had grown ten years older in the last fifteen minutes.
Alone in the house, I poured myself a drink and sat down to think while I waited for the police. Nothing made sense. Gillian Ashton was an ordinary young woman who liked living at home, looking after her father. What possible reason could anyone have for throwing acid in her face? I thought about it for a long time and got nowhere.
After a while a police car arrived. I could not tell the two policemen much because I knew very little about Gillian and her father, and they did not seem very satisfied with what I told them. Twenty minutes later another car arrived. A policeman in plain clothes came in.
'I'm Detective Inspector Honnister,' he said. 'Are you Mr Jaggard?'
'That's right. Come in, Inspector. I've got something to show you which I'm not supposed to let you see. But in these circumstances I think I have to show it to you.'
Honnister looked puzzled as I gave him my special identity card. 'We don't see many of these, Mr Jaggard. They're rather special. Have you any ideas about what's happened? Are you here on business?'
I shook my head. 'No, I've got no ideas. I'm not here for professional reasons. I'm just a family guest for the weekend.'
'Well, this looks like the sort of problem we're going to have to solve the hard way - step by step. But I'll be glad to have your help, Mr Jaggard.'
Ashton and Penny came back some hours later. Penny looked pale and tired, but Ashton had recovered some of his energy.
'Good of you to stay, Malcolm. Stay a little longer - I want to talk to you. Not now, but later.' He spoke as if it was an order, not a request.
He went off to his study and I turned to Penny.
'How's Gillian?'
'Not good,' she said sadly. 'It was strong acid. What sort of person could do such a terrible thing?'
'That's what the police want to know. Does your father have any enemies?' I asked.
'Daddy?' She frowned. 'If you become successful, you're bound to upset some people, so there must be some people who don't like him. But not the kind of enemy who'd throw acid into his daughter's face. That's something different.'
I had to agree, and we talked as we had our dinner - just the two of us. Shortly afterwards Benson came into the room.
'Mr Ashton would like to see you, sir,' he announced.
Ashton was sitting at his desk, a glass of whisky in his hand. The bottle in front of him was half empty.
'I'm so sorry about what has happened,' I said.
'I know, Malcolm,' he agreed. 'But, tell me, how are things with you and Penny?'
'We're very good friends. Is that what you mean?'
'Not exactly. What are your plans?' he replied.
'I intend to ask her to marry me, but I haven't done so yet.'
He rubbed the side of his face and thought for a moment. 'What about your job? Is the money good?'
'It's fairly well paid,' I replied. 'And I have a private income as well.'
'What about the future? Will you get promoted?'
'I think so. I'm trying hard.'
He was silent for a few minutes, then he went on.
'I could offer you a better job. You'd start in Australia, you and Penny, but you'd enjoy that. The only trouble is that you'd have to start almost immediately.'
He was going too fast for me.
'Just a minute,' I said, 'I don't even know if she'll marry me. I haven't asked her yet.'
'She will,' he said positively. 'I know my daughter.'
'Maybe so,' I replied. 'But I'd like to know a lot more about this job before I decide. And talk about it fully with Penny.'
Ashton was annoyed, but he tried to hide it. 'Well, we can wait a week or two, to decide about Australia. But you ought to ask her to marry you now. I can get you a special licence and you could be married by the end of the week.'
'Stop!' I said. 'You're going too fast for me. Tonight isn't the right time to ask Penny to marry me. Not after what happened to Gillian today!'
Ashton stood up and walked impatiently around the room. 'You're right, of course. It's between you and Penny, and it's wrong of me to interfere. But do ask her to marry you now, this evening.'
I stood up. 'Mr Ashton, I don't think that would be a good thing to do, especially today. I won't do it now. I'll do it when I think it's right.'
I left his study immediately. I did not understand why it was suddenly so important for Penny and me to marry so quickly. There was something wrong and I had no idea what it was.
Penelope was telephoning when I entered the hall.
'I've been talking to the doctors at the hospital,' she said. 'They say Gillian's resting more comfortably now.'
'Good. I'm glad about that. Look, I'll come back tomorrow. Perhaps we can both go to visit her and see how she feels.'
مشارکت کنندگان در این صفحه
تا کنون فردی در بازسازی این صفحه مشارکت نداشته است.
🖊 شما نیز می‌توانید برای مشارکت در ترجمه‌ی این صفحه یا اصلاح متن انگلیسی، به این لینک مراجعه بفرمایید.