سرفصل های مهم
فصل 05
توضیح مختصر
زمان مطالعه

7 دقیقه

سطح

متوسط
دانلود اپلیکیشن «زیبوک»
این فصل را می‌توانید به بهترین شکل و با امکانات عالی در اپلیکیشن «زیبوک» بخوانید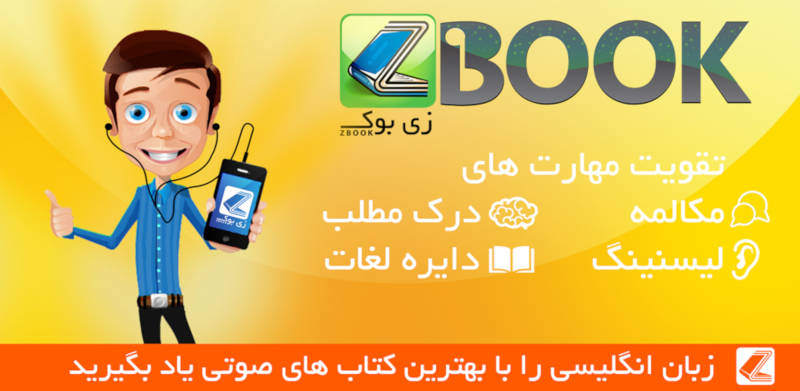 متن انگلیسی فصل
CHAPTER FIVE
Ashton disappears
Ogilvie wanted me to protect Ashton and his family, so early next morning I was in the office making my plans. I went to Ogilvie and told him that the first thing I needed was a list of all the people Ashton was in contact with.
Ogilvie smiled and pushed some papers across the desk.
'It's all there, ready for you.'
In return I gave him my list. 'That's what I need,' I said.
He looked carefully at what I had written.
'What's this? Six men, six cars, radio telephones…' He stopped. 'Who do you think we are - the CIA? Why do you need all these?'
'I have to watch three, perhaps four, people, twenty-four hours a day.'
He stopped me. 'Which three or four people?'
'First Ashton and Penny Ashton. Then Gillian Ashton. And Benson.'
'Why Benson?' Ogilvie demanded.
'Well, the computer has them all, even Benson, kept under 'Top Secret'. I put all the names through the computer until I lost them in Level Purple.'
'OK. But you can't keep an eye on four people with six men. I'll let you have eight. And I'll arrange for Ashton's telephones to be tapped.'
He looked at the list again. 'But what the devil do you need a gun for? Is it really essential?'
'Well, Benson's carrying a gun in his pocket, and Ashton's got another under his arm. If they're expecting that kind of action, then we should be prepared.'
'Right, I give you permission to take two guns. Get your men together and I want a tape-recording of what you say to them.'
I called together all the men I wanted for my team and told them what they had to do. Larry, who shared my office, was one of them. It was going to be his first job in the field, away from the office.
I took the tape-recording back to Ogilvie.
'I've got another question,' he said. 'Did you cancel a request made to Inspector Honnister for copies of his reports on the Ashton case?'
'Yes. It seemed to me a waste of time, especially if I'm going to be there watching Ashton. Honnister wasn't very happy about it, and I think it's important to keep him happy. We want him to co-operate with us.'
'You're perfectly right, of course,' said Ogilvie. 'Except for one thing. This department did not request those copies. The request came from another department, and they're not very pleased that their request has been cancelled.'
'Oh,' I said. 'Who wanted the reports?'
'Do you need to ask?' said Ogilvie sharply. 'The gentleman you met yesterday is making sure he knows everything that happens. All right, Malcolm, go and look after Ashton. But don't do anything without talking to me about it first. Is that agreed?'
'Yes, I'll do that, sir.' And I left his office.
Driving back to Marlow I explained to Larry Godwin more about what had happened. I told him that information about Ashton was locked up in Level Purple in the computer, and that I didn't have permission to see it. Larry was both angry and amazed.
'It's so stupid,' he interrupted. 'You mean Ogilvie won't tell you what this business is all about?'
'I don't think he's allowed to tell me anything. There was a top man from the Government in his office when he spoke to me - obviously a man with a lot of power.'
'You mean Cregar?' he said.
I glanced quickly at him. 'Who?'
'Lord Cregar. Short fat man. I saw him coming out of Ogilvie's office when you were there yesterday. He got divorced last week - his picture was in the newspaper.'
'Do you know anything more about him?' I asked.
'Not a thing.' And he left me even more puzzled than before.
When we arrived at the hospital, we met Inspector Honnister in the car park. He looked a bit more cheerful than the day before.
'We're making progress. I think we know the make of the car. A witness saw a dark blue Ford Cortina parked near Ashton's house on Saturday afternoon. I'm beginning to think we might find this man. I hope Gillian Ashton will be able to identify him, when we get him.'
'She won't,' I replied, shaking my head. 'She's blind.'
Honnister looked horrified and swore violently.
'Wait till I catch this man. It'll be a real pleasure to send him to prison for a long, long time.'
While we were talking, Jack Brent, one of the other members of my team, came across. 'Penny Ashton's inside the hospital, visiting Gillian,' he said. 'But there's something else you ought to know,' he went on. 'We can't find Ashton.'
'Isn't he at his office?' I asked sharply.
'No, and he isn't at home. There's no sign of Benson, either.'
'Come on, Larry, quick. We're going to Ashton's house. There may be nothing to worry about, but let's make sure. Jack, stay close to Penny Ashton. For God's sake, don't lose her.'
At Ashton's house we found only one of the servants, Mary. She told us that Ashton's bed had not been slept in the previous night, and she hadn't seen him at all that day. I began to get worried and rang the hospital to speak to Penny.
'Did you tell your father about us last night?'
'No. He'd gone to bed when I got in. And he'd gone out when I got up this morning. Why? What's the matter, Malcolm? Has something happened to him?'
'I don't know if anything's happened, but I think you'd better come home now.'
'I'm coming at once,' she replied, and put the phone down.
I walked into Ashton's study. On his desk were two envelopes; one addressed to Penny and the other to me. I picked up mine and opened it.
My dear Malcolm,
You are too intelligent not to have understood what I have tried to say to you in our recent conversations.
There is an old French saying: 'The man who finds a good son-in-law gains a son, but the man who finds a bad one loses a daughter.' Marry Penny and make her happy - but, for her sake, be a bad son-in-law.
Yours
George Ashton
I sat down with a heavy feeling in my stomach and the knowledge that we had made a bad job of looking after Ashton.
مشارکت کنندگان در این صفحه
تا کنون فردی در بازسازی این صفحه مشارکت نداشته است.
🖊 شما نیز می‌توانید برای مشارکت در ترجمه‌ی این صفحه یا اصلاح متن انگلیسی، به این لینک مراجعه بفرمایید.