سرفصل های مهم
فصل 03
توضیح مختصر
زمان مطالعه

10 دقیقه

سطح

متوسط
دانلود اپلیکیشن «زیبوک»
این فصل را می‌توانید به بهترین شکل و با امکانات عالی در اپلیکیشن «زیبوک» بخوانید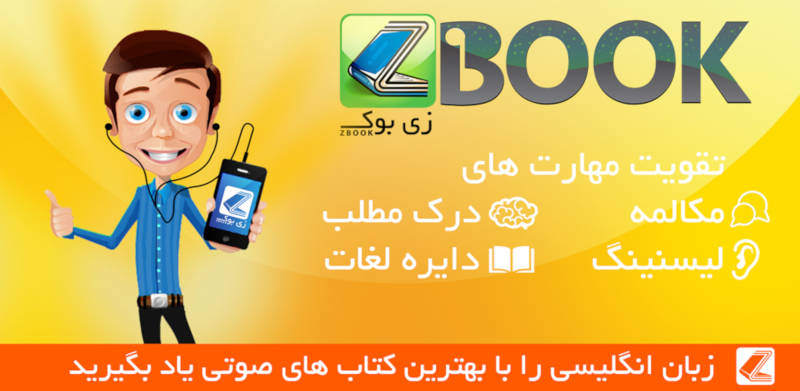 متن انگلیسی فصل
CHAPTER THREE
The mysterious George Ashton
When I walked into the office on Monday morning, there was a message on my desk. My boss, Harrison, wanted to see me immediately.
'You told a policeman at the weekend who you were,' he accused me. 'Why? Your job is supposed to be secret.'
'I was at a house-party, and something horrible happened - acid was thrown in a girl's face. The police were beginning to look at me suspiciously, so I had to tell them who I was. They would have wasted a lot of time on me if I hadn't. We're supposed to co-operate with the police, aren't we?'
"Was it really necessary to tell the police about yourself?' he asked.
'In my opinion I had no choice. Damn it, I wanted to help the police.'
I walked out of his office and went back to my own, feeling very angry. Larry Godwin was there. We shared an office and were good friends. He also knew a great deal about factories and businesses in Britain.
'Do you know anything about a man called Ashton?' I asked him. 'He runs a factory in Slough. They make a special kind of plastic material.'
'I haven't heard of him,' said Larry. 'Why don't you ask Nellie? She knows everything,' he laughed.
The computer that our office used was called Nellie - I forget why. In its memory there was an enormous amount of information. I sat down in front of the screen, pushed a couple of buttons, and the words 'IDENTIFY YOURSELF' appeared on the screen.
I identified myself, and Nellie asked 'INFORMATION LEVEL?' I answered 'Green'.
All the information in the computer was kept on different 'levels'. Some people had permission to look only at information which was not very important and not very secret. That was 'Level Green'. There was other, very secret information, which could be seen only by Ogilvie, the head of the department. In between there were several different levels, each one known by a colour.
I typed in Ashton's name and address, and almost immediately the message came up on Nellie's screen.
THIS INFORMATION IS NOT AVAILABLE AT THIS LEVEL TRY LEVEL YELLOW
I was very surprised. I hadn't expected to find anything at all about Ashton in the computer memory. What Nellie's message meant was that somewhere in the computer there was a lot of information about George Ashton, and that information was secret. Ashton wasn't just an ordinary businessman.
I typed my identification for Level Yellow. This was more complicated and took me four minutes. Back came Nellie's reply: THIS INFORMATION IS NOT AVAILABLE AT THIS LEVEL TRY LEVEL RED
I sat back to think. I knew that information at Level Red was very secret, and I began to wonder about Ashton. Who was he? Why was everything about him so secret?
I had permission to see Level Red, but it took me ten minutes to go through the stages to identify myself. Finally I finished typing and waited for Nellie to tell me all about Penelope's mysterious father.
Instead of that, Nellie replied on the screen:
THIS INFORMATION IS NOT AVAILABLE AT THIS LEVEL TRY LEVEL PURPLE
Level Purple was too high, too secret for me. All I had learned about George Ashton was that something in his life or work was extremely important and secret.
A couple of hours later Larry and I were talking in our office when the phone rang. It was Harrison, our boss.
'What the hell have you been doing with the computer, you fool?' he demanded.
'Nothing much. Why? Has it broken down?' I said.
'What's all this about a man called Ashton?' he continued. 'Ogilvie wants to see both of us, immediately. Come on!'
Ogilvie was the head of our department. He was not alone. There was a short, fat man sitting in one of the chairs. Ogilvie didn't introduce him, but asked me immediately: 'Malcolm, why are you so interested in George Ashton?'
'I'm going to marry his daughter,' I replied.
This statement produced a very surprising response. For a minute everybody stared at me in shocked silence. Then the fat man said: 'Why did you think information about Ashton might be in the computer?'
'No reason,' I replied. I didn't know anything about him and someone suggested, just as a joke, that I should look in the computer. I didn't expect to find even his name there. But something strange happened over the weekend, and I wanted to find out more about him."
'What happened?'
'Someone threw acid into his daughter's face and…'
'The face of the girl you intend to marry?' interrupted the nameless man.
"No. The younger girl, Gillian, later on, Ashton behaved strangely.'
'I'm not surprised,' said Ogilvie. He turned to Mr Nameless. 'Do you think this is serious?'
'It could be very serious, but I think we're lucky. We already have an inside man, someone in the family.' Mr Nameless pointed his cigarette at me.
'Now, wait a minute!' I said. 'I don't know what this is all about, but Ashton is going to be my father-in-law. I'm going to be a member of his family. You surely aren't going to ask me to spy on him.'
'We're not asking you,' said Mr Nameless calmly. 'We're telling you what to do.'
'Forget it! I'm not going to be a spy in my own family.'
Mr Nameless looked at me in surprise, then looked at Ogilvie and said, 'I thought you said this man was a good member of your department. I don't think I can agree.'
'I'm not worried what you think, I replied angrily.
'Be quiet, Malcolm!' said Ogilvie. He turned to Harrison, 'You can go now, Joe.'
Joe Harrison did not look happy as he left. As the door closed behind him, Ogilvie said,
'I think Malcolm has made an important point. An agent, someone working for the Department, should not be personally involved in a particular case. Malcolm, what do you think of Ashton?'
'I like him - what I know of him. He's not an easy man to get to know, but I've only met him on two weekends.'
'I take your point,' said Mr Nameless, suddenly more friendly. 'But we must not waste the fact that Mr Jaggard is on the inside. That could be very useful to us.'
'Before I could object,' Ogilvie said quickly, 'I think that Malcolm will investigate what has happened m Ashton's family as soon as he understands clearly why he should do so.'
'Yes,' replied Mr Nameless, 'but you mustn't say too much. You know the problem, and its limits.'
'I think we can keep within the limits,' replied Ogilvie coldly.
Mr Nameless stood up. 'Then that's what I'll report.'
When he had gone, Ogilvie said, 'Malcolm, you really must be careful about what you say to important officials of the government. You're too rich and independent-minded - you don't care what you say to people. Luckily, I warned his Lordship before you came in that you're not an easy person to work with.'
His Lordship! Who, I wondered, was this man? How was he so important? What did he have to do with Ashton?
Ogilvie went on, 'Take things easy now, Malcolm. Don't make any difficulties that aren't real ones. Will you do that?'
'Of course,' I replied. 'That isn't too much to ask, as long as I know what I'm supposed to do.
Ogilvie invited me to have lunch with him so that I could tell him everything that had happened. When I had finished, he lit a cigarette and said, 'All right. You're a trained detective. Is there anything unusual about Ashton?'
I thought for a moment before replying, 'There's a servant called Benson. He seems ordinary, but Ashton doesn't seem to treat him like an ordinary servant.'
'OK,' said Ogilvie. 'Anything else that was unusual?'
'The way he asked me to marry Penelope! He was in such a hurry. He behaved almost like an old-fashioned father with a pregnant daughter.'
'You know what I think,' said Ogilvie. 'I think Ashton is frightened, very frightened. Not so much for himself, but for his daughters. One's been attacked, and he seems to think that if he can get Penny away from him, she'll be all right. That's why he suddenly invented that job in Australia for you.'
'Just a minute! I don't understand this,' I said. 'Who is this man, Ashton? Why are we so bloody interested in him?'
'Sorry. I can't tell you that. But I can tell you what you have to do.'
'What's that?' I asked.
'Take good care of the girl. That means also looking after the father, of course.'
'Without knowing the reason why?'
'You know why. You've got to make sure that Penelope Ashton doesn't get acid thrown in her face.'
'But I'm really guarding Ashton!'
'Yes, you're right there. And you mustn't let any of them know who you really are, or that you work for this department. That's going to be difficult, I know, but I can give you a team of men to help you.'
'You mean I have to guard a man and his daughter without telling them that I'm guarding them? I'll certainly need help!'
'You'll get it,' said Ogilvie, with a smile. 'Doesn't it worry you that you're marrying into such a mysterious family?'
'I'm marrying Penelope, not her father,' I replied.
مشارکت کنندگان در این صفحه
تا کنون فردی در بازسازی این صفحه مشارکت نداشته است.
🖊 شما نیز می‌توانید برای مشارکت در ترجمه‌ی این صفحه یا اصلاح متن انگلیسی، به این لینک مراجعه بفرمایید.