سرفصل های مهم
فصل 11
توضیح مختصر
زمان مطالعه

9 دقیقه

سطح

متوسط
دانلود اپلیکیشن «زیبوک»
این فصل را می‌توانید به بهترین شکل و با امکانات عالی در اپلیکیشن «زیبوک» بخوانید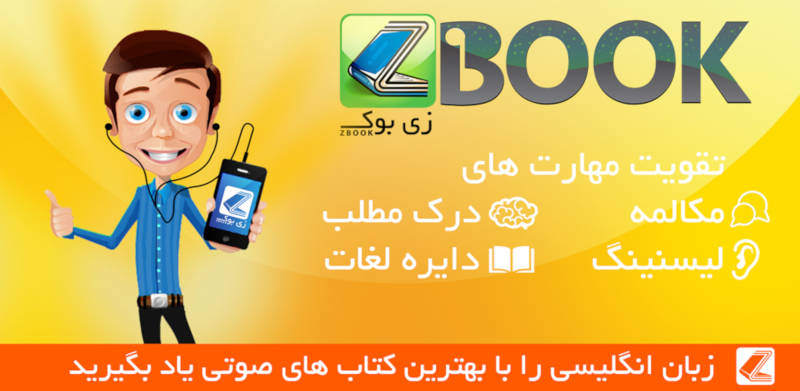 متن انگلیسی فصل
CHAPTER ELEVEN
More mysteries and new dangers
In Ogilvie's office the next morning I had to go over everything that had happened - from my arrival in Stockholm until Ashton's death. Ogilvie wanted to be sure of every detail. The mystery was Benson. Why had he shot Ashton? He had worked for Ashton for more than twenty years. What possible reason could there be for killing him so suddenly? Ogilvie had studied every known fact of Benson's life, and had found nothing wrong, nothing strange, nothing even slightly suspicious.
Ogilvie told me I had to attend a meeting with people from other departments the next day. He reminded me that officially I did not know of Ashton's background as Chelyuskin, because that was in Level Black of the computer, which I was not supposed to have read.
The meeting on the next day was difficult. All the people there seemed to be the heads of other departments which had been embarrassed by what had happened in Sweden. The most difficult questions came from Lord Cregar.
'Is it correct that Mr Ogilvie told you not to let Ashton know who you were?'
'Yes, that's correct,' I replied.
But we have just been told that you showed yourself to him deliberately. It was only when he saw you that he turned back. Is that not so?'
'That's correct.'
'So it was when you disobeyed Mr Ogilvie's orders that Ashton was killed?'
I was very angry, but kept my voice calm. 'Ashton was going straight into the army training area, which was very dangerous. The most important thing was to stop him. It was a complete shock to me that Benson killed him.'
'But we can't be sure that Benson killed Ashton,' objected Lord Cregar.
'The bullets from the body prove that,' said Ogilvie.
'But Mr Jaggard has failed throughout this operation. He let Ashton escape in England, and he has now caused a great deal of trouble because of the stupid way he tried to deal with Ashton in Sweden. I said once before that I did not have a very high opinion of Mr Jaggard, and I think I was right.'
I felt very miserable and wondered if Cregar was right.
After the committee meeting Ogilvie invited me to lunch, not because he was sorry for me and not because he wanted to be friendly. To my great surprise he wanted to continue to investigate the Ashton case, and that was to be my new job. As far as everyone else was concerned, I had made a terrible mistake and I had to be punished. But Ogilvie thought that his department had been tricked over Ashton. He wanted to know who had tricked him and why. And he thought that I was the best man to find this out. I was not at all happy with this plan. It would mean more lying to Penny, and I had done enough damage to our personal lives already. Ashton had been killed and I felt that I was responsible for that. Ogilvie disagreed.
'You didn't kill Ashton. Who did?'
'Benson killed him, damn it!'
Ogilvie raised his voice to a shout. 'Then find out why, for God's sake! Don't do it for me, do it for Penny. Find out why Benson, who lived so long in the same house with her father, with her and her sister - find out why Benson killed her father. You owe that to her!'
'All right,' I said. 'You've convinced me. I'll do it for her!'
After I left Ogilvie, I said goodbye to the people I had worked with in the department. They felt sorry for me, because my new job was, as far as they knew, as a messenger, but there were no messages for me to take. In fact, I went off to start the investigation which Ogilvie wanted me to do. I went out to Marlow to find out if Penny was back from Scotland. As I arrived, I bumped into Peter Michaelis, who was just leaving the Ashton house.
'What the devil are you doing here?' I asked.
'Playing model trains,' he replied happily. 'Miss Ashton gave me permission to use the set upstairs whenever I like. It really is a fantastic railway. Here, look at this book.' He showed me a thick book of railway timetables. 'Ashton was trying to run this old timetable, but it doesn't seem quite correct. It's not the same as the original timetable, so I'm going to try to compare his timetable with one that I've got at home.'
'Which Miss Ashton gave you permission to do this?" I asked.
'Gillian,' he replied. 'I used to talk to her a lot when she was in hospital. When she found I was interested in the model railway, she said I could come along and play with it. She's a nice girl and we get on very well. ' He paused, 'I don't spend all my time with the railway."
I smiled. 'Is Gillian here now? '
'Yes, she is, and she's expecting Penny home for lunch.'
Penny was very pleased to see me. Ogilvie had told her that I had been on some secret job in the United States when her father was killed. I was very grateful for this lie. It made it easier for me to avoid telling her too many direct lies. Penny asked me if I knew anything more about her father's death. I told her that I knew little more than she did.
'But why had he gone to Sweden, Malcolm? You were investigating him. Didn't you find out anything at all?'
'Not really. At first we thought that he had run away because of the attack on Gillian. But when we found that man, Mayberry, that idea led nowhere. As far as we know, your father was having a long, quiet holiday in Sweden. There was nothing wrong in that, but we still don't know why he ran away so suddenly. We'll probably never know.'
'I suppose you're right, Malcolm. But what he did was so strange; it wasn't like him at all. I'm still very puzzled, and worried. I need time to think about it - and to think about us, too.'
'I can understand that,' I said, 'and I don't mind. It's been a terrible time for you and Gillian. What is she going to do?'
'We're both going to America soon, and the doctors there will try to repair the damage to her face. The house is going to be sold while we're away.' She fell silent, and, afraid that she would ask more questions about her father, I changed the subject again.
'What were you doing in Scotland?' I asked.
'Oh, I was asked to advise on the building of a new laboratory. I think it needs to be P4, and they only want to go to P3.'
'I don't understand,' I said. What are P3 and P4?'
'Oh, I forgot. I'm so used to talking about my work with Daddy, I'd forgotten you don't know much about genetics. Daddy always seemed to understand what I was talking about so easily. Are you sure you want me to explain?' She looked at me doubtfully. 'It's a bit technical.'
'Yes, please,' I replied. 'I'm not a complete idiot, but don't make it too complicated.'
'Well, in 1975 scientists studying genetics were very worried by the possible dangers of the experiments that were being done. There were no government laws to follow, but everyone felt that something had to be done. So the scientists agreed among themselves about safety and the kind of experiments that should be permitted. For the first time scientists became their own "police", and did not wait for governments to make laws for them.
'Genetics laboratories go from P1 to P4. Pi is the ordinary, basic genetics laboratory; P4 is for highly dangerous experiments where everything has to be totally safe in all possible conditions - airlocks, showers, changes of clothing, that sort of thing.'
'And your problem in Scotland is all about safety?'
'Well, they've got a P2 laboratory and the work they do is changing. I believe they need to make it a P4 laboratory, but that's very, very expensive, and they only want to go to P3.'
'Why is that?' I said.
'Well, they want to work with bacteria called E. coli, which are harmless; everyone has millions of them in his body. It's not dangerous to study them. But nobody knows what could happen if someone does an important experiment and transfers the wrong gene. Everything is so new in this branch of science. There are no laws, at least no man- made laws, to decide what should be done and what should not be done.'
'But you're the expert. If you think it's dangerous, surely people will listen to you,' I said, puzzled.
'Not necessarily. In the end it's the politicians who tell you how much money you can spend, how safe you can make an important laboratory. But their reasons are not usually scientific.'
Everything always seems to come back to money and politicians, I thought to myself. Are they really the best people to decide?
مشارکت کنندگان در این صفحه
تا کنون فردی در بازسازی این صفحه مشارکت نداشته است.
🖊 شما نیز می‌توانید برای مشارکت در ترجمه‌ی این صفحه یا اصلاح متن انگلیسی، به این لینک مراجعه بفرمایید.