سرفصل های مهم
فصل 09
توضیح مختصر
زمان مطالعه

6 دقیقه

سطح

ساده
دانلود اپلیکیشن «زیبوک»
این فصل را می‌توانید به بهترین شکل و با امکانات عالی در اپلیکیشن «زیبوک» بخوانید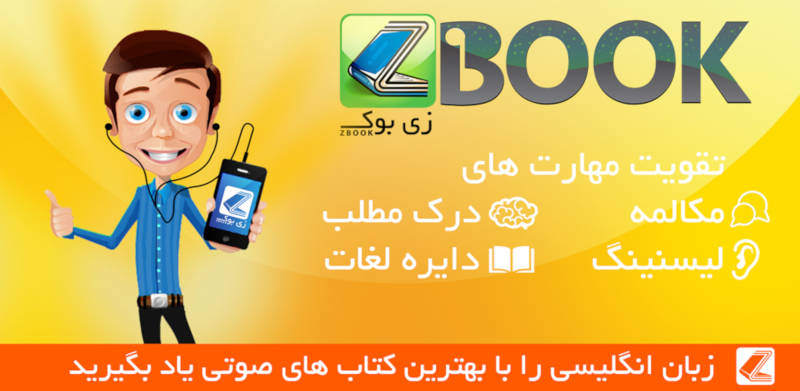 متن انگلیسی فصل
CHAPTER NINE
Lord Cregar again
Next morning I told Ogilvie about Mayberry. He found it difficult to believe and asked lots of questions.
'Did he throw the acid just because he thought she was doing something wrong? Are you sure? Could someone else have told him to do it? Why did he choose Dr Ashton?'
Ogilvie's questions came like bullets from a gun.
'We can't be absolutely sure,' I replied. 'The man s completely mad now and I don't think we'll ever learn much more from him.'
'Damn it, Malcolm. The whole thing doesn't make sense, this bloody fool chose a scientist by chance, and then threw the acid in the face of the wrong girl, why did Ashton run away?'
I had no answer to that. We seemed to have made no progress at all in the search for George Ashton.
I went along to the university to tell Penny. She was with Lumsden, her boss, but took me to her own office. Her manner to me was cool.
'What do you want here, Malcolm?' she said. 'Have you found Daddy?'
I shook my head. 'We've found the man who threw the acid,' I said.
'Oh!' She sat down at her desk. 'Who is he?'
'A man called Peter Mayberry. He works in an office in London. He's also a very religious man.'
She frowned, then said, 'But whatever could he have to do with Gillian?'
I sat down. 'I'm sorry, Penny. I didn't want to tell you this, but you have to know. The acid wasn't intended for Gillian. It was intended for you.'
'For me!' She shook her head as if she couldn't believe what I had said. 'Why on earth should a man like that want to attack me? Why me?'
'He seemed to think that you were interfering with the laws of God.'
Suddenly she realized the full meaning of what I had said.
'Oh, my God!' she cried. 'Poor Gillian.'
Her body began to shake and her head fell forward across her desk. She began to cry loudly. I got her a glass of water, but there wasn't much I could do until she had got over the first shock. I put my arm round her and said, 'Here, drink this.'
She raised her head and cried, 'Oh, Gillian. She'd be… all right… if I… if I hadn't… Oh Malcolm; what am I to do?'
'Do? There's nothing you can do. You carry on as usual,' I said firmly.
'I don't see how I can do that? Not after this!'
I spoke carefully. 'You can't blame yourself for what happened. You mustn't think that you're responsible for the actions of someone who's crazy.'
'Oh, I wish it had been me,' she cried.
'No, you mustn't ever say or think that. Now, you've got to think clearly because I need your help. I need to ask you and your boss some questions.'
She nodded sadly and went to wash her face while I called Professor Lumsden. When he came in, he looked at Penny's white face and red eyes.
'What's happened here? And who are you?' he asked in a shocked voice.
'I'm Malcolm Jaggard and I'm a sort of police officer. I'm also engaged to Penny. We're going to be married.'
Lumsden looked very surprised. 'Oh, I didn't know about that.'
'You know, of course, about the recent attack on Penny's sister.'
'Yes, a most terrible thing.'
I told him about Mayberry and a worried look came over his face.
'This is bad,' he said. 'I'm deeply sorry, Penny.'
'Can you tell me something about your work here, Professor?' I said.
'In a way this crazy man is right,' he said. 'We've discovered ways of isolating some of the thousands of genes in the seeds of plants and animals. Then we try to transfer them. It can be very dangerous, but if it works, it will help to produce more and better food in the world. But we are very, very careful. It's terribly important that these new bacteria can't escape from the laboratory until we are absolutely sure they're safe. Some people think we're doing wrong, because it's dangerous. Others, like your Mayberry, have religious reasons for wanting to stop us.'
I could see that Professor Lumsden had nothing to tell me that would help me find George Ashton. Penny was still very shocked and upset, so I drove her home.
Weeks and then months went by. The police and my department looked very carefully into Mayberry's life and decided that he really was mad. It had been his own idea to throw the acid and no one else had sent him. His attack had absolutely no connection with George Ashton, which left us with a big problem. Why had Ashton run away? It didn't make sense.
My relationship with Penny improved, although neither of us referred to marriage. Gillian's condition improved a little and the doctors managed to save about a quarter of her eyesight. She was able to leave hospital and live at home. She and Penny began to make plans to go to the United States where the doctors would try to repair the damage to her face.
One evening, when Penny and I were having dinner, she said,
'Do you remember you once talked about someone called Lord Cregar?'
'Yes, that's right. Why?'
'He's been seeing my boss, Professor Lumsden.' That caught my interest.
'Was it anything to do with Mayberry?' I asked.
'No, I replied Penny. 'The first time he came was just after you opened the strong-room in our house.'
Something seemed wrong to me. Why had Cregar been seeing Lumsden before we knew about Mayberry? Was there a connection between Ashton and Lumsden that we had missed?
مشارکت کنندگان در این صفحه
تا کنون فردی در بازسازی این صفحه مشارکت نداشته است.
🖊 شما نیز می‌توانید برای مشارکت در ترجمه‌ی این صفحه یا اصلاح متن انگلیسی، به این لینک مراجعه بفرمایید.