سرفصل های مهم
فصل 14
توضیح مختصر
زمان مطالعه

15 دقیقه

سطح

متوسط
دانلود اپلیکیشن «زیبوک»
این فصل را می‌توانید به بهترین شکل و با امکانات عالی در اپلیکیشن «زیبوک» بخوانید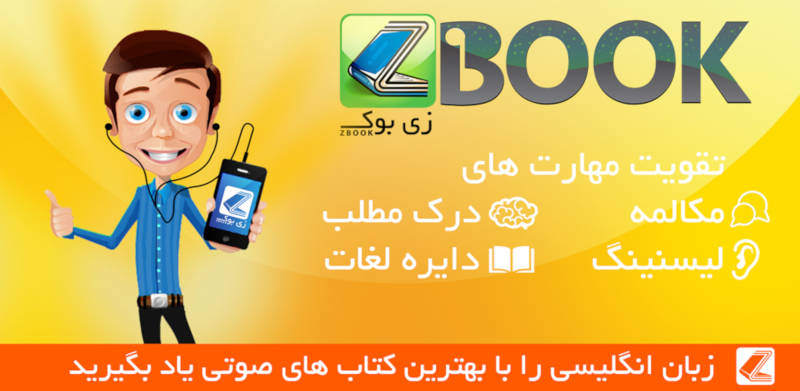 متن انگلیسی فصل
CHAPTER FOURTEEN
Trouble in Scotland
Cladach Duillich was a hard place to get to. It was one of the Summer Islands, off the north-west coast of Scotland, islands which are beautiful in summer and terrible in winter. I flew to Inverness and hired a car to drive across Scotland to Ullapool, the nearest fishing village to Cladach Duillich.
It was late when I arrived but I found a small hotel quite easily. I managed to find a fisherman who promised to take me to Cladach Duillich the next morning, if the weather was right.
Before dinner I sat in the bar talking with the local people. They did not know much about what happened on Cladach Duillich. There were a few buildings, that was all, but the people who worked there always came and went by helicopter. They never came to Ullapool. Nobody else was allowed to land on the island.
'What do you think they're doing there?' I asked. 'Do you think it's another Gruinard?'
Gruinard was a Scottish island where a government experiment in biological weapons had gone very wrong many years ago. The island had been badly poisoned and was still too dangerous for anyone to go there.
'It had better not be,' said a man called Archie Ferguson angrily. He was a tall, powerful Scot, with a soft voice and a fierce-looking face. 'If we thought it was another Gruinard,' he went on, 'we'd take the fire to it and burn everything to the ground.'
After dinner I made a telephone call to Cladach Duillich. A voice said, 'How can I help you?"
'I'd like to speak to Dr Ashton. My name is Malcolm Jaggard.'
'Just a moment. I'll see if she's available,' came the reply.
There was a four-minute silence, then another voice said, 'I'm sorry, Mr Jaggard, but Dr Ashton went to the mainland and hasn't come back yet.'
'Whereabouts on the mainland?' I asked.
There was a pause. 'Where are you speaking from, Mr Jaggard?'
'From London. Why?'
The voice did not answer the question. 'She went to Ullapool - that's our nearest town. She wanted to do some shopping. May I ask how you got our number?'
'Dr Ashton gave it to me,' I lied. 'When do you expect her back?'
'Oh, I don't know. The weather has changed and I don't think she'll be able to get a boat back to the island until tomorrow morning. I'm sure she'll be back then.'
'I see. May I ask who I'm speaking to?'
'I'm Dr Carter.'
'Thank you, Dr Carter. I'll ring tomorrow.'
As I put the phone down, I knew that I was not the only person who was telling lies. I went back to the bar and spoke to Archie Ferguson again.
'I've been talking to the people on Cladach Duillich. They told me a woman came to Ullapool today from the island. She's about one metre seventy tall, dark hair, about twenty- eight years old.'
Robbie Ferguson, Archie's brother, interrupted me. 'How did she come from the island?'
'By boat,' I answered.
'Then she didn't come,' he said positively. 'There's no boat on Cladach Duillich - only a helicopter. Nobody came from the island to Ullapool today, I can promise you that.1 The next morning Robbie Ferguson's boat took me across the rough seas to Cladach Duillich. It was a low island which looked as if the sea could cover it at any time. Before I left, I said to Archie, 'Look, if I'm not back by four o'clock this afternoon, I want you to get the police and come looking for me.'
'And if they won't let us land on the island? What do we do then?' he wanted to know.
I took a card from my pocket and gave it to him. 'It I don't come back, ring that number and ask for a man called Ogilvie. Tell him everything you know.'
'I'll do that. And maybe we'll come with fire to make Cladach Duillich clean again. Fire is a great thing for destroying what is bad.'
I did not argue with him but, as Robbie and I approached Cladach Duillich, I felt better knowing that I had Archie Ferguson behind me in case anything went wrong. He was a dependable man.
It was a rough voyage across the sea to Cladach Duillich. Although it was not a high island, the sharp rocks made it a difficult place to land. I could not think of any reason why anyone should want to build a biological laboratory there, unless they had something which they very much wanted to hide.
Robbie Ferguson brought the boat in as close as he could, and I jumped on to the rocky shore. I saw a notice:
GOVERNMENT PROPERTY
Landing forbidden
It did not say who had forbidden everyone to land on the island.
There were some steps leading from the rocks where I had landed. When I got to the top, a man came running up.
'Stop! Can't you read?' he shouted.
'Yes, I can read. But the boat's gone.'
'Well, you can't stay here. What do you want?'
'I want to talk to Dr Carter,' I replied.
'What about?'
'If Dr Carter wants you to know what we talk about, I'm sure he'll tell you later,' I said sharply.
'Who are you?' the man said angrily.
'Same answer,' I replied. 'Just take me to Carter.'
Very unhappily he took me along the path to the buildings of the laboratory, and I took a look around.
Cladach Duillich was a small island where only the sea-birds seemed to be at home. There were three low buildings, all connected. I was taken into an office where an older man was sitting, working at a desk. He looked up as we entered.
'Who's this, Max?'
'I found this man coming ashore. He says he wants to see you.'
He turned to me. 'Who are you? What do you want?'
I sat down. 'I'm Malcolm laggard. I've come to see Dr Ashton.'
'Didn't you ring me last night? I told you she wasn't here - she's on the mainland, in Ullapool.'
'No, she isn't. I've just come from there. And she wasn't there last night either,' I said firmly.
'Well, she isn't here now,' he said. 'And I must ask you to leave. This place isn't open to the public.'
'If Dr Ashton isn't here, where is she? How did she get to Ullapool?'
'By boat, of course.'
'But you haven't got a boat here, Dr Carter. All journeys are by helicopter.'
'You're taking too much of an interest in us, Mr laggard. That could be dangerous.'
'Just let Dr Ashton come and talk to me,' I replied. 'If she's missing, I promise that I'll make a lot of trouble for you.'
A voice came from behind me. 'Dr Carter can't bring Dr Ashtori to see you.'
I turned and saw Lord Cregar in the doorway.
'Dr Carter, leave me to talk to Mr Jaggard alone,' he went on. He turned to the man I had met outside and who had brought me m. 'Search him, Max. Make sure he hasn't got a gun.'
'No gun,' said Max, after he had searched me carefully.
'Oh well, even if he hasn't got a gun, he could still get drowned if he was on the island, trying to break into these buildings, couldn't he?' said Cregar calmly.
'No problem, sir," said Max unfeelingly. 'The waves sometimes break right over the island."
'You'd better be careful, Lord Cregar,' I said. We've found the connection between you and Benson.'
Cregar looked surprised. 'How could I have a connection with Benson? What possible evidence could there be?'
'A letter carried by Benson, dated January, 1947, and signed by you.'
'A letter?' said Cregar, and he looked through me into the past. His eyes changed as he began to remember. 'You mean Benson still carried that letter with him, after thirty years. I don't believe it. Where is it now?'
'Ogilvie has it. He's probably shown it to the Minister by now.'
Cregar was angry. 'I'm not going to let you beat me, Jaggard. Max, put this man somewhere safe while I think. I've found my way out of bigger problems than this. It's a question of studying the weaknesses of each man - you and Ogilvie.'
'What about Penny Ashton?' I said angrily. 'What's happened to her?'
'You'll see her in good time,' said Cregar coldly, 'if I allow you to.'
In my anger I wanted to attack him violently, but Max had a gun in his hand so I could do nothing. I was taken along a corridor and into a small, dark room. The door closed heavily behind me, and I was left alone, in the dark, to think about my problems.
I realized that it had been a good idea to tell Cregar about the letter. That had saved me. Before I had mentioned the letter, Cregar was thinking of having me thrown into the sea, but the knowledge that Ogilvie had the letter had stopped that plan. But I now had a very clear idea of just how dangerous Cregar could be.
I was in that black room lor many hours, but finally the door opened. Max was there, with his gun, and safely behind him stood Cregar, looking relaxed.
'Come with me,' he said, and I followed him along the corridor with Max walking behind me, his gun in his hand.
'I've found a way of dealing with Ogilvie - there'll be no problem there,' said Cregar casually. 'But that still leaves you. After you've seen Dr Ashton, we'll have a talk.' He stopped at a door. 'In here,' he said.
I went into a room with a large window, which looked into another room. There was a bed in that room and a woman was lying in the bed, unconscious, with plastic tubes leading from her to various machines. I could hardly recognize any Penny.
'In God's name, what happened?' I shouted at Cregar.
'There was an accident last week. I'm afraid Dr Ashton is rather ill.'
'What's wrong with her?' I shouted again.
'We don't know. It's something new, and Carter can't identify it.'
I was very angry and very frightened for Penny. 'It's your fault, isn't it? She wanted you to have a P4 laboratory, and you were too mean. This place isn't safe. Why isn't she being properly looked after? She should be in a hospital, one of the best hospitals.'
'You're probably right,' said Cregar calmly. 'But that would create risks for me - not health risks, but risks of security. This is a top-secret laboratory.'
'But you can't leave her to die here. She needs to have the very best of medical treatment,' I shouted at Cregar.
'You're in no position to make demands of me,' said Cregar, and walked out. I followed him along the corridor to Carter's laboratory. We went inside, through an airlock between two doors. There were glass cases all around the walls, containing small dishes with Carter's experimental bacteria. Each dish was in its own protective glass box.
Cregar turned to me, 'Look, you can see we do take care here. What happened to Dr Ashton was an accident, a million to one chance. It's very important to me that you believe me.'
'If you'd listened to her, it wouldn't have happened,' I said, 'but I believe you. I don't think it was done on purpose. What's so important about what I think, anyway?'
'Well, I can come to an agreement with Ogilvie. But I still have to make sure you don't give away my secrets.'
'Have you spoken with Ogilvie?' I asked.
'Yes, of course. He understands.'
I felt sick with disgust. Even Ogilvie seemed to be willing to hide the truth, to allow himself to be bribed by this dangerous government official. I knew then that I would never work with Ogilvie again.
'The trouble is that you have to be around, Jaggard, for some time to come. If anything happened to you, Ogilvie might change his mind. That's too great a risk, and it creates a problem for me.'
'How to keep my mouth shut without actually killing me?'
'Exactly. You are a man like myself - we go straight to the heart of any problem. But I think we can do business. I'll exchange the life of Dr Ashton for your silence.'
I looked at Cregar with total disgust. He had said that the solution to his problem would be found by studying men's weaknesses, and he had found mine.
'As soon as you agree, Dr Ashton can be taken to hospital. There's a document I want you to sign - it'll make sure that you remain silent.'
A telephone rang. Cregar told Max to give him the gun and then answer the call. There was silence as Max listened, saying only, 'Who? Where? How many?'
He put the phone down. 'There's trouble outside. A lot of men are landing on the island.'
'Who are they?' said Cregar.
'Local people.'
'Stupid Scots fishermen. Go and chase them away, Max.'
As Max left, Cregar turned to me and asked, 'Is this anything to do with you?'
'How could I start a local war?' I asked. 'But I want Penny in hospital fast. How do we get off here?'
'A phone call will bring a helicopter in two hours.'
'You'd better make that phone call then,' I replied.
While he was thinking about what I had just said, I hit him hard in the stomach. As he fell to the floor, his gun went off; the bullet missed me, but I heard the crash of breaking glass.
By the time he picked himself up, I was holding the gun.
'What's the number to ring for the helicopter?' I said.
'You can't win, Jaggard,' shouted Cregar. 'Nobody will ever believe your word rather than mine.'
He turned his head, noticed the broken glass and screamed, 'Oh God! Look what you've done. I'm getting out of here!'
Two of the glass cases in the laboratory were broken and the contents of the dishes had spilled on the floor. Cregar tried to push past me to get out of the room. He did not seem to care about the gun, so I hit him over the head and he fell to the floor, unconscious.
I turned quickly as the door of the laboratory burst open and Archie Ferguson appeared.
'Get out!' I shouted. 'Get out! It's not safe. Go next door and I'll talk to you.'
The door sbut very quickly and a moment later I saw Archie through the glass window of Carter's laboratory. Cregar still lay unconscious at my feet.
مشارکت کنندگان در این صفحه
تا کنون فردی در بازسازی این صفحه مشارکت نداشته است.
🖊 شما نیز می‌توانید برای مشارکت در ترجمه‌ی این صفحه یا اصلاح متن انگلیسی، به این لینک مراجعه بفرمایید.