سرفصل های مهم
فصل 08
توضیح مختصر
زمان مطالعه

10 دقیقه

سطح

متوسط
دانلود اپلیکیشن «زیبوک»
این فصل را می‌توانید به بهترین شکل و با امکانات عالی در اپلیکیشن «زیبوک» بخوانید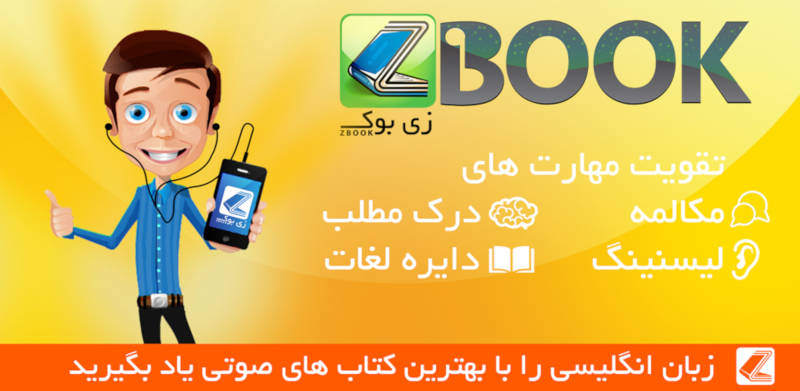 متن انگلیسی فصل
CHAPTER EIGHT
The man who threw the acid
After that nothing happened for a while. The search for Ashton and Benson continued, but with no success. The day after we opened the strong-room, I rang Penny.
'Is this to tell me you've found Daddy?' she asked.
'No. I've got no news about him. I'm sorry.'
'Then I don't think we've much to talk about, Malcolm,' she said, and rang off.
Gillian was still in hospital and I went to visit her. The doctor said there was a chance that she might recover some of the sight of her left eye, but she would never see with her right eye again. When I talked with Gillian, she wanted to know what had gone wrong between Penny and me.
'Nothing,' I said lightly. 'Did she say there was anything wrong?'
'No, but she stopped talking about you, and when I asked, she said she hadn't seen you.'
'We've both been very busy,' I said.
I changed the subject and we talked about other things. Afterwards I spoke to Peter Michaelis, who was the member of my team with the job of protecting her. He found the job boring, but told me he tried to help Gillian by reading to her every afternoon. He was a kind man and he and Gillian had become quite friendly. When we talked about Ashton, Michaelis said that the most interesting thing he had seen in the house had been the model railway - by far the largest he had ever seen.
'He's got copies of all the old railway timetables and the system runs to time. It is very complicated, so he's got a computer, and he's managed to program the whole timetable on it. It's wonderful. The whole thing works automatically.'
That sounded like Ashton - find the most efficient way to do something. However, his railway system was not helping me to find him, so I left Michaelis and went back to London.
Two weeks after Ashton had disappeared, Honnister rang me.
'We've got a suspect. A man in London. He hired a car for the weekend when Miss Ashton was attacked. The owner of the car-hire firm told one of our men that acid had been spilt on the back seat.'
'What's the man's name? Has he said anything yet?' I demanded.
'His name's Mayberry. One of the men from Scotland Yard is going to see him this evening. He's an Inspector Crammond.'
'I'll ring him at once. I want to be there to make sure they aren't too bloody soft with him.'
I met Crammond that evening and we went to Finsbury in North London where Mayberry lived in a small flat.
He doesn't sound like a violent man,' said Crammond. The woman who owns the house describes him as very quiet, always reading. And he goes to church twice on Sundays.'
I felt disappointed. This sounded less and less like our man. We went up to the Hat and knocked on the door.
A man in his forties, with a pale, unhealthy skin, opened the door.
'Mr Peter Mayberry?' said Crammond.
'Yes,' came the reply.
'We are police officers,' said Crammond pleasantly. 'We think you can help us. Can we come in?'
'I suppose so. How can I help you?' he asked coldly.
It wasn't a very luxurious flat. The furniture was either old or cheap but it was clean and tidy. On one wall there was a shelf with forty or fifty books on it. I looked at them. Some were about religion, some were about the protection of the world from scientific progress, others were ordinary stories.
Crammond started by asking to see Mayberry's driving licence.
'I don't have a car,' replied Mayberry.
'That wasn't what I asked,' said Crammond. 'Can I see your licence, please?'
Mayberry took his licence out of his jacket pocket and handed it over. Crammond examined it carefully and passed it to me.
'When did you last drive a car, Mr Mayberry?' asked Crammond.
Mayberry said, 'Look, if anyone says I've been in an accident, they're wrong, because I haven't.'
He seemed nervous.
'Do you ever hire a car?' continued Crammond.
'I have done.'
'Recently?'
'No. Not for some months,' replied Mayberry.
'Supposing I said that you hired a car in Slough two weekends ago, what would you say?' asked Crammond.
'I'd say you were wrong,' replied 'Vlayberry quietly.'
'Where were you that weekend?'
'Here - as usual. You can ask Mrs Jackson downstairs.'
Crammond looked at him for a moment. 'Mrs Jackson was away that weekend. Did anyone see you? Did you go to church ?'
'No, I didn't feel well.'
Crammond spoke more strongly.
'Mr Mayberry, I suggest that you are telling me lies. I think that on Saturday morning you went to Slough by train and you hired a Ford Cortina car from Joliffe's garage. Mr Joliffe was very angry about the acid damage to the back seat of the car. Where did you buy the acid?"
'I bought no acid,' said Mayberry.
'But you hired the car. You gave your name and address to Mr Joliffe.'
'No,' repeated Mayberry.
'Well,' said Inspector Crammond, 'we can easily check that. We have the fingerprints from the car. I'm sure you won't mind coming to the police station so that we can compare yours with those from the car. ' This was the first I had heard of fingerprints and I was not sure that Crammond really had any, but it worried Mayberry.
'I don't have to give you my fingerprints. I want you to leave, or I'll…'
'Send for the police?' said Crammond. 'When did you first meet Miss Ashton?' he went on suddenly.
'I've never met her,' said Mayberry quickly. Too quickly.
'But you know of her,' insisted Crammond.
Mayberry was very nervous now. He took a step backwards and bumped into the table, knocking a book onto the floor. I picked it up and looked at the front. A Report on Developments in Genetics. Suddenly a number of puzzling facts began to make sense to me. Mayberry's basic religious ideas, his interest in protecting the world from modern science, and what I knew about the work Penny Ashton was doing.
I said, 'Mr Mayberry, what do you think of what is happening in modern biological science?'
Crammond looked very surprised.
Mayberry turned to look at me. 'It's bad,' he said. 'Very bad.'
'In what way?' I asked.
'The biologists are breaking the laws of God,' cried Mayberry. 'They are creating new forms of life, life that is not in the Bible, life that was not made by God.'
Mayberry was becoming more and more excited now.
'She's godless. She's destroying the work of God and making monsters.'
I had difficulty in keeping my voice calm.
'I suppose that by 'she" you mean Dr Penelope Ashton?'
Crammond looked very puzzled by now; the change of direction in the conversation had left him behind. Mayberry, now in a state of extreme nervous excitement, said thoughtlessly, 'Among others.'
'Such as Professor Lumsden?' I replied.
'He's her boss, her devil!'
'If you thought she was doing wrong, why didn't you talk to her about it? Perhaps you could have made her change her mind, see things your way,' I asked.
'She would never have listened to me, and I wouldn't want to talk to her,' said Mayberry.
Crammond realized what was happening.
'Mr Mayberry,' he said, 'are you admitting that you threw acid into the face of a woman called Ashton?'
Mayberry had a hunted look on his face now as he realized that he had said too much.
'I haven't said that.'
'You've said enough.' Crammond turned to me. 'I think we have enough information now to take him to the police station.'
I nodded, then said to Mayberry,
'You're a religious man. You go to church every Sunday - twice, I'm told. Do you think it was a good action to throw acid into the face of a young woman?'
'I am not responsible to you for my actions,' said Mayberry. 'I am responsible only to God.'
'And may God help you,' I said. 'Because you got the wrong girl. You threw the acid in the face of Dr Ashton's sister, who was coming home from church."
Mayberry stared at me. The confident expression on his face now changed to an expression of absolute horror.
He whispered, 'The wrong… wrong…'
Suddenly a kind of horror overcame him, his whole body shook and he screamed at the top of his voice before falling heavily to the floor, unconscious.
'Oh damn!' said Crammond as the policeman waiting outside burst into the room. 'He'll never go to prison now.'
Mayberry was now lying on the floor, crying and making noises which neither Crammond nor I could understand.
'He's mad. Phone lor an ambulance,' said Crammond. 'We'll not get any more sensible answers out of him.'
مشارکت کنندگان در این صفحه
تا کنون فردی در بازسازی این صفحه مشارکت نداشته است.
🖊 شما نیز می‌توانید برای مشارکت در ترجمه‌ی این صفحه یا اصلاح متن انگلیسی، به این لینک مراجعه بفرمایید.