سرفصل های مهم
فصل 18
توضیح مختصر
زمان مطالعه

10 دقیقه

سطح

ساده
دانلود اپلیکیشن «زیبوک»
این فصل را می‌توانید به بهترین شکل و با امکانات عالی در اپلیکیشن «زیبوک» بخوانید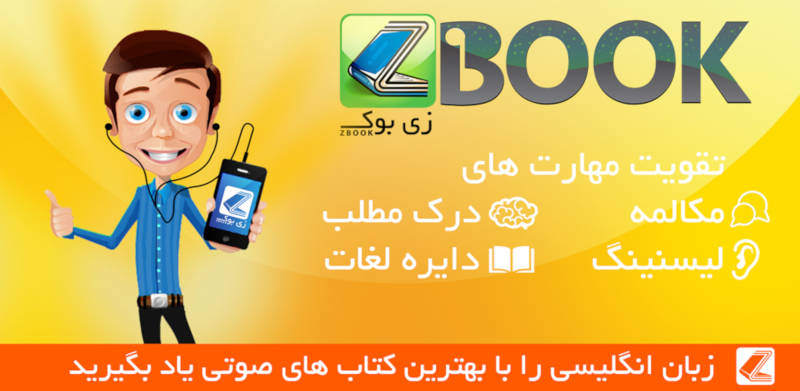 متن انگلیسی فصل
CHAPTER EIGHTEEN
Fitting the Pieces Together
In the weeks before the end of the tax year everyone in the firm was especially busy. With no wife to go home to, Mitch worked later than anyone else. Besides, he had extra work to do. One night, at three in the morning, he unlocked Avery's office on the fourth floor with one of the keys Abby had given him. He remembered a lot of the names of the files on Tammy's list. He unlocked the file cupboards and found what he was looking for.
He carried the papers over to the photocopier near Avery's office. Every file in the firm had a number, and none of the copiers in the building would start until they were programmed with a file number. Mitch programmed the machine with the number of an innocent file which was sitting on his desk downstairs, and copied all 128 pieces of paper. He returned this file to Avery's office and came back with another one. He programmed in a different number. That night he used eighteen file numbers from his own files and three he borrowed from Lamar Quin's files.
A wire led from the copier through a hole in the wall and down the inside of a cupboard, where it joined wires from three other copiers on the fourth floor. This new, larger wire ran down to the third floor, where a computer recorded every copy made within the firm, so that they could bill the proper client. An innocent-looking grey wire ran from this computer up through the fourth floor to the fifth, where another computer recorded the same information, and added the details of which machine was used to make the copies.
---
DeVasher was trying to fit the pieces together. Something was wrong, but he couldn't work out what it was. He voiced his thoughts to Lambert and Locke.
'His wife leaves, saying her mother's got to have an operation and that she's tired of him. Right? But from the conversations we've recorded, things weren't that bad between them. And why can't we find a hospital that's heard of Maxine Sutherland? We've checked every hospital in Kentucky, Indiana and Tennessee. Doesn't that seem odd to you?'
'Not really,' Lambert said. 'People often use hospitals on the other side of the country if that's where the specialist doctor is. And her parents are rich people. They'd find the best medical help, wherever it was.'
Locke nodded and agreed. 'How much has he talked to her?'
'She calls about once a day. All they talk about is her mother and his work and stuff like that.'
'Hasn't she mentioned the name of the hospital?' asked Locke.
'Not once. Sometimes I think it's a trick to get her out of town, to protect her.'
'I can't believe that,' Lambert said. 'There's no proof of that.'
DeVasher looked angrily at them and walked nervously up and down behind his desk.
'About ten days ago, someone made a lot of unusual copies on the fourth floor. At three o'clock in the morning. At the time, only McDeere and Scott Kimble were in the building. Neither of them has any business on the fourth floor. Twenty-one file numbers were used. Three belong to Lamar Quin's files and the other eighteen all belong to McDeere's files. None belong to Kimble. The copier used was the one nearest to Avery's office, and McDeere works closely with Avery. Who do you think made the copies?'
'How many?'
'Just over two thousand.'
'Which files?'
'His own tax clients. At this time of year that seems fine, doesn't it? But five days later his secretary used the same eighteen file numbers to make three hundred copies. It seems to me that three hundred copies is what you'd expect for tax clients at this time of year. But two thousand?'
Locke and Lambert were listening closely now.
'So what was he copying?' DeVasher continued. 'I don't know. But Avery's got cupboards in his office where the real files are kept.'
'He couldn't copy those files,' Lambert said.
'What else was he copying, Ollie? If he and Tarrance are talking, what else would he want from Avery's office?'
'How could he get Avery's keys?' Locke asked.
'That's the question, isn't it?' DeVasher said. 'Avery says he keeps them with him all the time. He also says that, when he was on the Caymans three weeks ago, he slept alone both nights. But he's lying. Listen to this.'
He played them the recorded phone conversation between Tammy and Abby.
'Who are those women?' Locke demanded.
'We don't know. The one in his house must be someone he brought home from a bar. But why is she calling a friend? It's too much to think that these women took his keys and managed to copy them in the middle of the night without his knowing anything about it. And that they are friends of McDeere's.'
'I agree,' said Lambert.
'What about all the secret files in the beach house?' asked Locke.
'I've thought about that, Nat. Let's say she had the keys -though that's unlikely - and let's say she opened the room and found the files. What's she going to do with them in the middle of the night with Avery asleep upstairs?'
'She could read them.'
'I don't think so. There are too many of them.'
'She could be working for the FBI.'
'No, definitely not,' DeVasher said. 'She's no professional. No professional would make a phone call like that. I can only think that she and her friend were after his wallet, and something went wrong.'
Locke and Lambert agreed.
'But we've got to be safe,' DeVasher said. 'I want all the locks changed on the third and fourth floors, and in the beach house. I want everyone on Grand Cayman who can copy keys questioned. And Avery's a risk. I want him to leave for a while. Pretend he's ill or something and has to take time off work.'
---
On Saturday, Mitch went to visit Ray in prison. By talking in Spanish, and when the guards were nowhere near them, Mitch warned him to be ready to escape in a few days' time.
When he got back to Memphis he parked his BMW in the centre of town.
The fair-haired man with a moustache, whose name was Aaron Rimmer, called DeVasher. 'He's only gone shopping,' he said. 'I'll stay with the car until he comes back for it.'
Mitch walked into a shop and used a pay phone to call for a taxi to meet him at the side entrance in ten minutes. The taxi took him to the apartment at Brentwood. He knocked on the door.
'Who is it?' a nervous female voice asked from inside. He heard the voice and felt weak.
'Barry Abanks,' he said.
Abby opened the door and rushed into his arms. After an hour on the bed the pain of loneliness was forgotten. "They walked through the small apartment holding hands and kissing. Mitch saw for the first time the enormous amounts of paper. He had seen Tammy's notes and lists but not the actual papers. One day soon he would spend hours here, studying the papers and preparing his evidence.
مشارکت کنندگان در این صفحه
تا کنون فردی در بازسازی این صفحه مشارکت نداشته است.
🖊 شما نیز می‌توانید برای مشارکت در ترجمه‌ی این صفحه یا اصلاح متن انگلیسی، به این لینک مراجعه بفرمایید.