سرفصل های مهم
فصل 20
توضیح مختصر
زمان مطالعه

9 دقیقه

سطح

ساده
دانلود اپلیکیشن «زیبوک»
این فصل را می‌توانید به بهترین شکل و با امکانات عالی در اپلیکیشن «زیبوک» بخوانید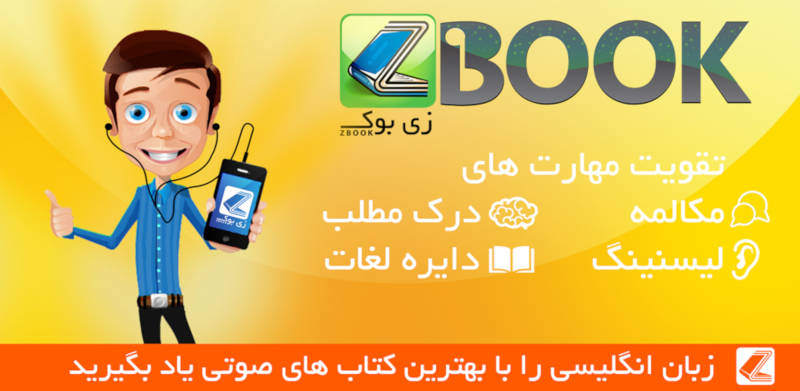 متن انگلیسی فصل
CHAPTER TWENTY
Major Trouble
On Wednesday morning Tarry Ross climbed the stairs to the fourth floor of the hotel. Vinnie Cozzo opened the door at his knock.
'Good morning, Alfred,' he said warmly. 'Would you like some coffee?'
'I didn't come here for coffee,' said Ross. 'Where's the money?'
'First you have to talk to me,' Cozzo said.
'OK. We've given McDeere a million dollars already. We paid it into a bank in the Bahamas, but he's already moved it out of there, and we don't know where. Another million is on the way. He's delivered one lot of Bendini documents and says he has ten thousand more. He's talked to our agents many times in the last six months. He'll give evidence at the trials and then disappear as a protected witness.'
'Where are the other documents?'
'He isn't saying. But he's ready to deliver them.'
As soon as Ross had left, Vinnie Cozzo called Lazarov.
Tarry Ross walked hurriedly down the hall. He had almost reached the lift when a hand reached out of nowhere and pulled him into a room. He was thrown to the floor and his briefcase full of money was emptied on to the bed.
'You disgust me, Ross,' said Voyles. 'I can't believe it's you. What did you tell Cozzo?' Ross began to talk.
---
DeVasher ran down the stairs to the fourth floor and burst into Locke's office. Half the partners were there and the rest were on their way.
He quickly told them what Cozzo had told Lazarov. The FBI have had plenty of our files for about a week already. They haven't moved. That must mean that this first lot of files is clean. McDeere was just warning them up. He's in it for the money. But we have to suppose that the next lot of files will destroy us. Where is McDeere?'
Milligan spoke. 'In his office. I just talked to him. He suspects nothing.'
'Good. He's due to leave in three hours for Grand Cayman isn't he, Lambert?'
'Yes. Around midday.'
'The jet will never arrive. There'll be an explosion.'
'The jet?' asked one of the partners.
'Yeah, the jet. Don't worry, we'll buy you another toy. Lazarov is on his way. As soon as we've got rid of McDeere, we're going to look long and hard at this operation, and make whatever changes are necessary.'
Locke stood up and said to Lambert, 'Just make sure McDeere's on that jet.'
---
Mitch's secretary picked up the phone. 'Mr McDeere's office,' she said.
'I need to speak to him,' the man's voice said.
'I'm sorry, he's busy at the moment.'
'Listen, young lady, this is Judge Henry Hugo, and he was supposed to be in my courtroom fifteen minutes ago. We're waiting for him. It's an emergency.'
'There's nothing in his diary for this morning.'
'That's your fault. Now let me speak to him.'
She ran to Mitch's office and said, 'There's a Judge Hugo on the phone. He says you're supposed to be in his court.'
Mitch jumped to his feet and grabbed the phone. He was pale. 'Yes?' he said.
'Mr McDeere,' Tarrance said. 'Judge Hugo. You're late for my court. Get over here.'
'Yes, sir.' He dropped the phone and grabbed his coat and briefcase. He was out of the office in two minutes. 'Judge Hugo' was the name Tarrance had told Mitch he would use if something went wrong and the boys on the fifth floor were after him.
He ran east for about half a mile. He made sure that no one was following him and then called Tarrance from a pay phone.
'What's happening, Tarrance?'
'Voyles just called me from Washington. One of our men has talked'
'God! I knew this would happen. I knew I should never trust you! You people are inefficient fools,' Mitch shouted.
'Don't worry, Mitch. We can protect you.'
'Yeah? I've heard that before. For some funny reason I just don't trust you at the moment, Tarrance. You tell me you're going to protect me for the rest of my life, then I'm nearly gunned down in my own office! That's great! From now on, I go my own way, Tarrance.'
'What about the documents? We paid you.'
'Wrong, Tarrance. You paid me for what you've already got. Remember? Goodbye, Wayne.'
He put the phone down. At the other end Tarrance threw his phone against the wall.
Mitch had another call to make. 'Hi, Tammy,' he said when she picked up the phone.
'Hi. What's the matter?'
'Major trouble. No time to explain. I'm running and they're right behind me. Call Abby at her parents' house. Tell her to drop everything and get out. She doesn't have time to pack a suitcase. Tell her to catch a plane to Mobile. There she signs in at the Perdido Beach Hilton under the name of Rachel James.'
'OK. Anything else?'
'Yeah. Get the documents from the Doctor, then fly to Nashville and stay in the Brentwood apartment. Do not leave the phone. Then call Abanks.'
'OK. What about you?'
'I'll be coming to Nashville, but I'm not sure when. Listen, Tammy, tell Abby she could be dead within the hour if she doesn't run. Move.'
'OK, boss.'
At the airport Mitch bought several tickets in his own name for various destinations around the country. In the name of Sam Fortune, and in cash, he bought a ticket for Cincinnati.
---
Lazarov entered the corner office on the fourth floor and no one could meet his eyes.
'We can't find him,' DeVasher said.
'You mean he just got up and walked out of here?' Lazarov asked. There was no answer. None was needed.
'All right, DeVasher. This is the plan. Send every man you've got to the airport. Check with every airline. Where's his car?'
'In the car park.'
'He walked out of here on foot? Joey's going to love this. How many partners have we got?'
'Sixteen who are here.'
'Divide them up in pairs and send them to all the major airports in the country. Go and get his wife. Don't hurt her yet; just bring her in. Hurry!'
---
Voyles had also come down to Memphis. At that moment he was in Tarrance's office, giving very similar instructions to his men as Lazarov was giving to his.
مشارکت کنندگان در این صفحه
تا کنون فردی در بازسازی این صفحه مشارکت نداشته است.
🖊 شما نیز می‌توانید برای مشارکت در ترجمه‌ی این صفحه یا اصلاح متن انگلیسی، به این لینک مراجعه بفرمایید.