سرفصل های مهم
فصل 10
توضیح مختصر
زمان مطالعه

10 دقیقه

سطح

متوسط
دانلود اپلیکیشن «زیبوک»
این فصل را می‌توانید به بهترین شکل و با امکانات عالی در اپلیکیشن «زیبوک» بخوانید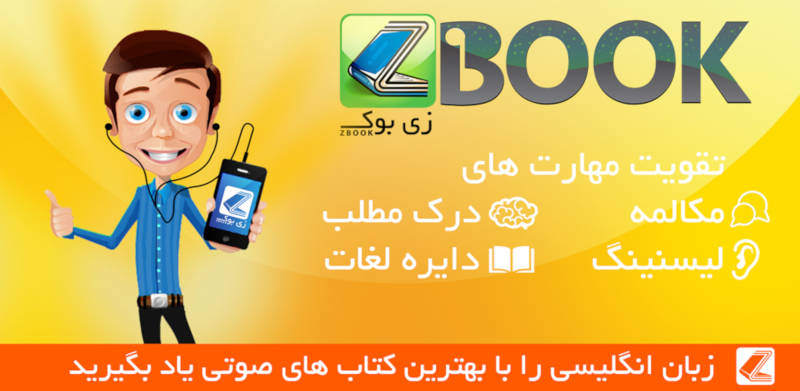 متن انگلیسی فصل
CHAPTER TEN
A fresh start
'I don't understand why you have to leave,' Sam said bitterly, kicking his heels against the park bench. 'I don't want you to go back to Switzerland.'
Francesca gave a deep sigh. It was over a week later and she was sitting in the park near the Thompson's house, watching the children play in the warm May sunshine. After playing on the swings for a good while, Sam had come over and sunk down beside Francesca, exhausted.
'I'm sorry, Sam,' Francesca began. 'It's very difficult to explain, but I've had to change my plans.'
'But why?' the little boy asked.
'Because… because things haven't worked out the way I'd hoped,' Francesca answered.
'But you said you were going to be a pilot,' Sam said with a frown. 'You said you were going to fly planes!'
Francesca dropped her head. Mrs Thompson had warned Francesca how upset the children would be. Sam was such a sweet little boy and she loved him dearly, but she wished he would stop. Making the decision to go home to Switzerland had been terrible enough. Now, if the children were going to question her in this way, it would be unbearable.
Francesca had told Mrs Thompson of her decision the day after the phone call to Doug. Mrs Thompson had been quite disappointed herself. 'Oh no, not really?' she'd said. 'But I thought you were enjoying it here. And you seemed to be doing so well with the flying lessons!'
Francesca hadn't known what to say. For some reason she didn't want to tell Mrs Thompson about Doug's behaviour or what she'd read. She didn't want to tell anyone. She couldn't properly understand it herself, but she felt strangely ashamed - as though she was partly responsible for what had happened.
Instead, she told Mrs Thompson that taking flying lessons in a foreign language had proved to be more difficult than she'd realised at the beginning. Francesca guessed that Mrs Thompson hadn't really believed it. But the woman was sensitive enough not to press Francesca for any further explanation. She simply said how sorry she was, and how sorry the children would be to see her go. Francesca's departure was set for a month's time - the period of notice she was obliged to give according to her contract.
Doug's threat not to return the money for the unused lessons had also dominated Francesca's thoughts all week. As each day passed her anxiety grew, until finally Mrs Thompson asked what was worrying her so much.
Francesca explained what Doug had said about her breaking the contract and losing her money. Mrs Thompson was shocked and that night told her husband, who was a solicitor. Mr Thompson took one look at the paperwork Francesca had received from Fastwings, and said, 'The man's talking rubbish! What's the telephone number of this place?'
Francesca didn't hear the phone call, but a short while later Mr Thompson appeared saying, 'What a thoroughly unpleasant man. I think you're better off having nothing more to do with him!' Two days later, a cheque had arrived in the post.
The sound of someone calling her name brought Francesca back to the present and made her look up. A cyclist had stopped about ten metres away and was calling across.
'Francesca? Yes, it is!'
Francesca stared for a moment, still lost in her thoughts, then realised who it was. The man was already wheeling his bike towards her.
'Do you remember me? Tom Brennan… from Flying Start?'
Francesca blinked a couple of times. 'But, of course I do,' she answered. 'Nice to see you again,' she said, genuinely pleased to see a friendly face.
'Great to see you, too,' Tom said. 'How are you? How are things?'
Francesca paused for a moment before replying, wondering what to tell him. But there was no point in going into the whole business with Doug.
'I'm fine,' she said, as Sam went running off back to the swings. Then, she went on quickly: 'How about you?'
'Oh, same as ever,' Tom answered. He went on immediately: 'Seeing you here is really funny because I was thinking about you only yesterday.'
Francesca frowned, not quite sure what was coming next.
'Yeah, you see I noticed there was a new film out at the cinema, a film about Amelia Earhart, you know-'
Francesca interrupted him: 'Yes, the first woman to fly across the Atlantic.'
'That's right,' he went on. 'Anyway, I just thought…' He seemed to lose confidence all of a sudden. 'Well, I just wondered if you'd like to see it… if you're not busy, that is.'
Francesca's heart gave a little leap, excited at the thought. But then, just as quickly, her heart fell. She was leaving for Switzerland in less than a month. What was the point of getting to know him better? It was just stupid and unfair.
Tom misunderstood Francesca's silence.
'Sorry,' Tom went on, rubbing the side of his nose all of a sudden. 'I just thought that as it was a film about flying and a famous woman pilot, you might -'
'Oh, I'd love to it see it,' Francesca said looking him directly in the eyes, 'and I really appreciate you asking, but there's something you should know.'
'You've got a boyfriend…' Tom said.
Francesca took a breath. 'No, no, it's not that. The fact is I'm going back to Switzerland in three weeks' time.'
'What!' Tom said.
'Yes, I decided…' Francesca paused.
'Why?' Tom asked, concerned. 'What's happened?'
Francesca thought about the excuse she'd given Mrs Thompson. But for some reason the words seemed to stick in her throat.
Tom broke in, embarrassed. 'I'm sorry. It's none of my business, but I'd heard you were doing brilliantly at Fastwings,' Tom said. 'You were getting on well with Doug-'
'I wasn't,' Francesca cut in.
'Sorry?'
'I wasn't getting on with him at all,' Francesca answered, strangely relieved to have told him the truth.
'Why?' Tom answered, clearly very surprised.
'I don't want to go into the reasons,' Francesca said quickly. 'I just don't like him, that's all. He wasn't very nice to me and I don't like the way he treats his children either. He frightens me, actually.'
'Oh…' Tom answered, trying to absorb what he'd just heard. 'I must say I'd heard Doug could be quite a hard instructor. And I think he's going through a bit of a bad time just now,' he added. 'All the same…'
'What do you mean?' Francesca asked. 'What kind of bad time?'
'Oh, I don't know,' Tom answered. 'Financial problems, I think. Apparently he borrowed a lot of money to set up Fastwings. And personal things, as well. There's a rumour his marriage is on the rocks, actually.'
Francesca was silent for a moment. The idea of the man's private life collapsing would only make him more unstable and it frightened her more than ever.
'But anyway, that's no reason for you to stop your lessons,' Tom went on, interrupting her thoughts. 'You've come this far - you simply mustn't give up. Come and have a try at Flying Start. We'd love to have you.'
'I'm sorry, Tom,' Francesca said. 'Something's happened. I've lost my confidence, I think…'
'What! I can't believe that,' Tom protested.
'I can't carry on, Tom,' she said. 'I feel a complete mess. Besides, Doug would be furious if he knew I was starting lessons with you.'
'Well, that's his problem. Anyway, you don't have to tell him you're flying with us,' Tom answered.
'He'll kill me if he finds out,' Francesca murmured.
'Rubbish,' Tom answered. 'Anyway, I'm not going to let you run off to Switzerland. Make a fresh start! I absolutely insist. When are you free next?'
مشارکت کنندگان در این صفحه
تا کنون فردی در بازسازی این صفحه مشارکت نداشته است.
🖊 شما نیز می‌توانید برای مشارکت در ترجمه‌ی این صفحه یا اصلاح متن انگلیسی، به این لینک مراجعه بفرمایید.