سرفصل های مهم
فصل 02
توضیح مختصر
زمان مطالعه

8 دقیقه

سطح

سخت
دانلود اپلیکیشن «زیبوک»
این فصل را می‌توانید به بهترین شکل و با امکانات عالی در اپلیکیشن «زیبوک» بخوانید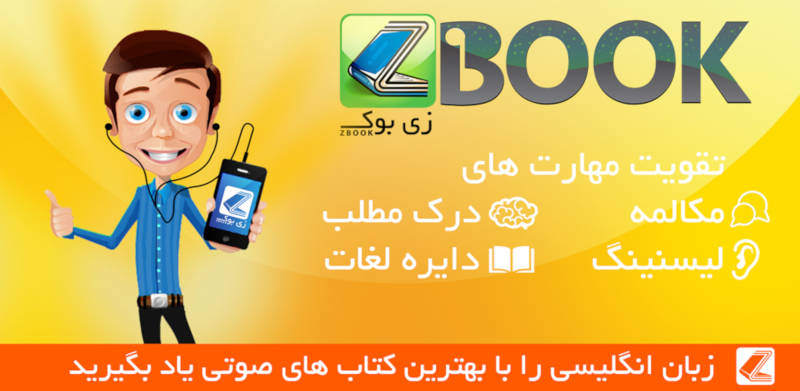 متن انگلیسی فصل
CHAPTER TWO
The price of dreams
Two hours later, Francesca was on the bus home, heading back to Norwich. As the bus found its way slowly through the streets, Francesca looked out of the window at the dull buildings and relived her first flight. It was hard to believe that she'd really been piloting a plane up in the sky only a short time before. It felt almost like a dream. But she had, and the lesson had gone well. No, that wasn't true, she told herself - the lesson had gone brilliantly, and she hadn't just made that up herself. The instructor had said so. He had told her she was a 'natural'. Francesca felt wonderfully happy.
She thought back over the day and her arrival at the airfield. She'd imagined Fastwings to be a busy little flying school with several other students, but when she'd arrived and discovered hers was the only lesson that day, it had made her feel uncomfortable. So had Doug's welcome when she'd walked through the Fastwings office door.
'Well, this is a pleasant surprise,' he'd said. 'These lessons might be rather more fun than I'd imagined.'
Francesca tried to decide what she thought of Doug. She felt confused. He was about thirty-five or forty, quite tall and good-looking. However, that first remark of his was just the sort of thing she'd hoped she wouldn't hear in England. And there was something in his eyes she didn't like. But then that had passed, and she had the flying lesson to concentrate on. There was no doubt he was a very good pilot and he'd made her feel good about her flying. It was just the way he looked at her and his odd remarks that made her feel uncomfortable. She was used to such comments from Italian men, who were always trying to show off in front of women. But Doug was English and she thought Englishmen might be different. What had he said about handling the control column like her boyfriend? Did it mean what she thought?
Francesca felt her heart drop all of a sudden as the image of Andrea came crashing back into her head. Dear Andrea. The break-up of their relationship was almost too painful a memory: the last three months in Ticino, before she came over to England, had been so emotional. Andrea had been her first - well, her only real boyfriend. They'd begun going out together when Francesca was only fifteen. And she'd loved him deeply. Dear Andrea, funny, handsome, sexy Andrea - the boy she'd given herself to - the boy she'd imagined marrying and having children with.
But Andrea hadn't wanted her to come to Britain. He hadn't wanted Francesca to learn to fly. He'd always said her plan to become an airline pilot was ridiculous, an embarrassment to him, something he couldn't possibly ever accept. And he'd meant it. Whenever Francesca had raised the subject, he'd become angry, once even marching out of a cafe in front of all her friends with a cry of 'Stupid, selfish dreamer!' Well, who was the selfish one? What kind of love was it that wanted to cut your wings? And what was wrong with having a dream?
In the end, Francesca had decided their relationship would never work. But making that decision, and finishing things with Andrea, had almost broken her heart. She'd made up her mind then that nothing, and no one, would ever stand in the way of her flying dream. She wasn't interested in a relationship with anyone.
The sight of a familiar pub brought Francesca back to the present. The next bus stop was hers. She hurried off the bus and turned in the direction of home. She had a job as an au pair with the Thompson family, looking after the two children, Sam and Emma. That afternoon Mrs Thompson was picking the children up from school, so Francesca only had to prepare their dinner, and get them ready for bed. After that, she was free - well, free only to continue studying all the instruction books necessary for the pilot's licence exams: aviation law, radio procedures, the weather, all the technical matters… the amount was terrifying.
A pretty scarf in a shop window caught her eye. She hesitated. To her surprise, it wasn't very expensive: only 11.99 pounds. Not very much to spend, she said to herself.
A moment later she dragged herself away from the shop window. She couldn't afford it. If she wanted to achieve her ambition, there could be no luxuries. She had to save and save and save! Everything now was a question of money. Flying was so hugely expensive! Lessons were more than 140 pounds an hour and the minimum required for the private pilot's licence was forty-five hours. She'd arranged with Doug to have two one-hour lessons a week over the following six months, on Tuesday and Thursday afternoons - the days Mrs Thompson only worked in the mornings. But, in order to get a discount, she'd paid Doug in advance for the whole course, including examinations, and equipment - and the total was over 7000 pounds! And if she needed more than forty- five hours for the private pilot's licence, she would have to pay extra. Even though her father had agreed to pay 5000 pounds now and then help fund the commercial pilot training, the amounts required were frightening. As an au pair, although her room and food were paid for, she only received 50 pounds a week - less than half-an-hour's flying lesson.
Mrs Thompson was waiting for her when she got home.
'So, how was it?' she asked.
Francesca couldn't help grinning. 'Fantastic!' she said. 'I'm so excited. The instructor said I was very good.'
'Wonderful,' Mrs Thompson replied. 'But now you need to call your mother. She telephoned ten minutes ago, terrified that you might have had an accident.'
Francesca shook her head in despair. Her mother's fears were yet another stress she had to handle.
Francesca went upstairs, opened up her laptop to make a Skype call, then listened to the familiar sound as the number rang in Ticino. After only a couple of seconds, her mother's anxious face appeared on the screen. A rush of Italian followed.
'Francesca! Francesca, my darling, is that you? Are you all right? Why didn't you phone? Your father and I have been worried sick!' said her mother.
'Mamma!' Francesca said, when she finally managed to get in a word. 'Calm down! I've only just got home. Everything's fine.'
'Oh, thank God for that!' her mother replied. 'I haven't been able to do anything all day, imagining you crashing the stupid plane. Please say you didn't enjoy it and that you've decided to come home.'
Francesca closed her eyes. After a couple of seconds she took a deep breath. 'No, Mamma,' she said. 'It was brilliant. Mamma, you must try not to worry. The instructor called me "a natural". It was even better than I'd dreamed!'
مشارکت کنندگان در این صفحه
تا کنون فردی در بازسازی این صفحه مشارکت نداشته است.
🖊 شما نیز می‌توانید برای مشارکت در ترجمه‌ی این صفحه یا اصلاح متن انگلیسی، به این لینک مراجعه بفرمایید.