سرفصل های مهم
فصل 14
توضیح مختصر
زمان مطالعه

11 دقیقه

سطح

متوسط
دانلود اپلیکیشن «زیبوک»
این فصل را می‌توانید به بهترین شکل و با امکانات عالی در اپلیکیشن «زیبوک» بخوانید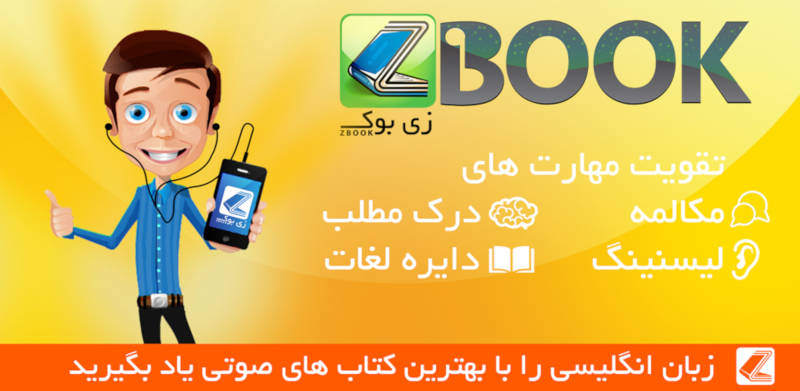 متن انگلیسی فصل
CHAPTER FOURTEEN
Learning a lesson
Francesca didn't tell Tom - or anyone else, for that matter - about Doug's phone call. She didn't want to talk about it, or even think about it. In that way she could try and pretend it had never happened.
Nevertheless, when she arrived at the airfield for her next lesson on Thursday afternoon, Tom immediately spotted there was something wrong. Although she might have been able to disguise her voice on the phone, it was more difficult to hide it from her appearance. She'd hardly slept all night and she felt terrible.
He jumped up the moment she came into the office and hurried over to her.
'Are you OK?' he asked, looking concerned.
'Why, don't I look it?' Francesca answered sharply.
Tom seemed hurt. Frowning a little, he immediately said, 'You look absolutely great. I'm sorry, I just thought you seemed a bit worried when you came in, that's all.'
'I guess I'll have to do better then,' Francesca answered. Then, doubly ashamed for treating Tom so unfairly, she said. 'Sorry. I've just had a bad morning with the children. I didn't mean to be so horrible.'
Tom look relieved. They kissed briefly, then Francesca looked around. 'Where's George?' she asked.
'He's on his way,' Tom answered. 'He phoned a short while ago to say he's stuck in traffic.' Tom paused. 'But I've just heard some interesting news,' he said.
'What's that?' Francesca asked.
Tom gave something of a strange look. 'Well, I've just been talking to a guy who keeps his aircraft in the same hangar as Doug's,' he said.
'Why? What's happened?' Francesca asked impatiently.
Tom raised his eyebrows. 'Well, according to this guy, Doug spent the night sleeping in the Fastwings office!'
'What!' Francesca said.
'That's what the guy said,' Tom went on. 'Apparently, when he came in this morning, he found Doug in a sleeping bag on the sofa in his office. It seems his wife has thrown him out and he's sleeping there until he can make other arrangements.'
Francesca was too shocked to speak for a moment. Sitting down, she tried to think it through. It certainly helped to explain the madness of the phone call she'd received from Doug. Perhaps he was having some kind of mental breakdown? But how would that affect her? Did it make things better or worse for her?
'I must say I've never liked Doug very much,' Tom went on, 'but I wouldn't wish a family break-up on anyone. You met his wife and kids, didn't you?'
'Yes,' Francesca answered distantly. Then, after a moment or two, she added, 'Do you know what it's all about?'
Tom shook his head. 'No, that's all Doug told this guy. I don't suppose it's the sort of thing you want to talk about very much.'
Francesca didn't comment. A picture had come into her mind: Doug having been thrown out of his home, sitting in his office, on his mobile phone to her, bitter and furious, striking out at anyone who had upset him. She had no idea where he was when he'd phoned her, of course, but the picture stuck in her mind. He seemed suddenly more dangerous, more unpredictable than ever.
She was just about to tell Tom about Doug's phone call, when George came in.
'You two look a bit suspicious,' he said. 'What's up?'
Tom retold the story. When he'd finished, George simply said, 'Sorry, I don't have much sympathy. From what I've heard he's a bit of a womaniser. No doubt his wife's had enough of him. He probably deserves all he gets.' He smiled at Francesca. 'Pleased you moved to us?'
Francesca nodded, at the same time wondering exactly what George meant about Doug being a womaniser. But there was no time to ask.
'Right, let's get flying,' George said. 'This afternoon you're going to fly me down to Beccles. There's a nice little grass airfield there where you can practise some more solo landings. How does that sound?'
Francesca found it difficult to concentrate at first when they climbed into the Cessna. Her mind was still focused on the news about Doug. Besides, as they approached the runway she kept thinking that he might have just picked up her call to the control tower and would know she was at the airfield now. She tried to tell herself that it made no difference, that there was nothing he could do. But she still felt very nervous.
It wasn't until they'd taken off that she began to relax.
'That's better,' George commented. 'I was beginning to think you were a different person from the girl who went solo last week.'
They flew on over farmland: large fields of corn, and grassy fields with cattle in. The cows looked tiny, like small beetles creeping across a green sheet. Every now and again a small wood, or the grounds of a big house, provided some contrast.
After about twenty minutes, a small group of hangars appeared under the nose of the aircraft, and then the broad line of a pale green runway cut through the grass. George announced their arrival over the radio and told Francesca to fly round to make their approach from the west. She did as instructed.
Beccles was a much smaller airfield than Norwich and the runway looked impossibly short.
'Just keep your eyes on the piano keys,' George told her. 'And use the throttle to control the height.'
They came in a bit too fast. The plane flew on far beyond the piano keys and landed with a heavy bump. But the aircraft quickly slowed to a stop on the grass runway. George told her to take the plane over to a small group of hangars.
When they'd stopped, George turned to her. 'Right, I'm going to have a cup of tea with my friend, Stan, in the office here. And while I'm doing that, I want you to do three landings. When you've finished, don't forget to come and pick me up.'
After George had climbed out and hurried off, Francesca tried to refocus her thoughts. She felt more worried this time, much more so than when George had sent her off on her first solo. She wondered whether he would have been happy for her to fly if he knew all the things that were occupying her mind. Perhaps she should have told him, confessed that she hadn't really slept.
Francesca went back to the start of the runway and a minute later she was speeding over the grass and pulling back gently on the control column, up in the air once more.
Almost immediately, as she began climbing to height, she felt her brain begin to clear. It was as if a screen in her head was being wiped clean; suddenly all her fears and concerns about Doug disappeared. There was only Francesca and her plane.
She flew round in a tight circle, glancing happily down at the hangars where she'd just left George, then concentrated on turning for the landing run.
With each landing, her technique improved and her confidence grew. After the third landing, she took the plane over to where George was already waiting on the grass.
'Well done,' he said simply, as he climbed into the plane. 'Now, take me home, please. It's beginning to get cold.'
What George had said was true: it was beginning to feel colder. The wind was picking up slightly and there was a chill in the air. Francesca shivered suddenly.
They took off and began climbing to height.
Then, when they'd reached about 500 feet, George slowly stretched forward and pulled out the throttle.
'You have engine failure,' he said.
For a moment or two Francesca didn't know what was happening. The power died instantly, and with it, all the speed. An unnatural silence filled the cabin. Francesca felt panic flood through her body. The next second the stall-warning alarm sounded.
At the last moment, just as George was about to take over, Francesca reacted. She pushed the control column forward and dropped the nose. Almost immediately, the stall-warning alarm fell silent, the speed picked up again and the frightening sense that they were about to drop out of the sky died. But still there was no power.
'Where are you going to land?' George asked calmly.
'The airfield?' Francesca replied.
'No,' George said firmly. 'Never try to turn back!'
Francesca searched the horizon ahead for an open field. Some way in front, beside some trees, there was a long green field. 'That one over there, then!' she shouted.
'Which one?' George asked.
'The one on the right!'
They continued slipping down. 350 feet, 300; all of a sudden they were down to 200.
At last George reached for the throttle. The power recovered at once and the speed picked up.
Francesca pulled back on the control column in relief, her blood flowing freely once again.
When they'd regained some height, George looked across at her. 'I thought you'd done an "engine-failure-on-take-off" when you were with Fastwings?'
'No,' Francesca answered.
George shook his head in disgust. 'That man Barker is worse than I thought. Well, let it be a lesson to you,' he went on, more seriously than she'd ever heard him before. 'An engine can fail at any time, especially during take-off. If it fails, you've got to act quickly. Drop the nose and look for somewhere to land. And keep up your speed. If you don't, we won't need to bury you - you'll make your own hole in the ground.'
مشارکت کنندگان در این صفحه
تا کنون فردی در بازسازی این صفحه مشارکت نداشته است.
🖊 شما نیز می‌توانید برای مشارکت در ترجمه‌ی این صفحه یا اصلاح متن انگلیسی، به این لینک مراجعه بفرمایید.