سرفصل های مهم
فصل 18
توضیح مختصر
زمان مطالعه

13 دقیقه

سطح

متوسط
دانلود اپلیکیشن «زیبوک»
این فصل را می‌توانید به بهترین شکل و با امکانات عالی در اپلیکیشن «زیبوک» بخوانید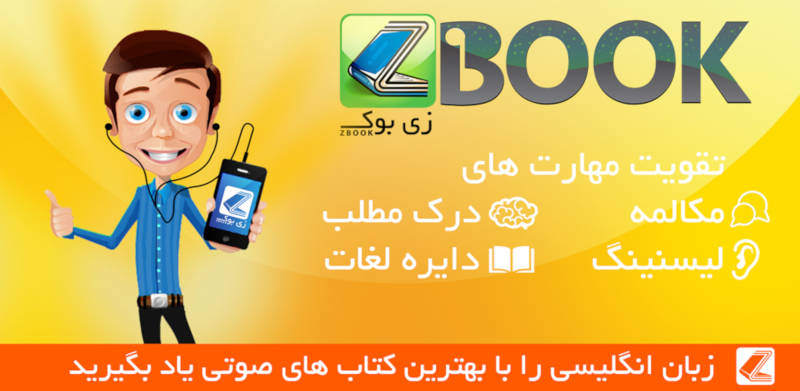 متن انگلیسی فصل
CHAPTER EIGHTEEN
Tempting fate
Whenever Francesca either saw Tom or telephoned him over the next couple of weeks, she couldn't resist the temptation of asking if there was any news of Doug. There was none. No one seemed to have any idea where he was. A rumour went round the airfield that he'd gone abroad, but no one could confirm it. Whatever the case, the door to the Fastwings office remained firmly shut and there was no sign of his grey Audi.
Then, one evening when Francesca was at Tom's flat, he announced that he had some further news.
'I heard something else about Doug this morning, but I'm not sure you'll want to know,' he said.
Francesca felt herself tense up immediately. 'You'd better tell me,' she said quietly.
'Well,' Tom went on a little anxiously, 'it seems that before he came here, when he was an instructor down at Southampton, he was accused of sexually harassing one of his female students. The woman brought charges against him, but the case was dropped because she didn't have any proof and Doug won damages. But I can't believe a woman would go to the lengths of bringing charges against someone unless there was some truth in it. And I think you said you always felt very uncomfortable with him - I just thought that might explain why.'
Francesca had remained silent throughout Tom's speech and she didn't say anything now. She just didn't want to think about Doug.
'Sorry, perhaps it was a mistake to tell you,' Tom said, confused.
'No, it's all right,' she said at last. 'But I knew the story already.'
Tom looked very surprised. 'You knew it?' he said.
Francesca gave a sigh. She didn't understand why she was still so unwilling to talk about it, but she was.
With difficulty, she began, 'About a month ago, I searched for Doug on the Internet and I found a newspaper report about him. It's one of the reasons why I decided to leave Fastwings.'
'I'm not surprised,' Tom said quickly. 'I hope he didn't try anything like that with you.'
Francesca bit her lip. 'Well, actually, he did,' she said. 'That's the other reason I had to leave.'
'What?!' Tom cried.
Francesca felt sick again. 'He used to keep putting his hand on my leg and touching me,' she said. 'It was horrible - and he kept saying things, making sort of sexual suggestions. It was disgusting…'
Just as Francesca had guessed, Tom was furious and over the next five minutes Francesca was forced to relate all that had happened in the flying lessons. The memory of it all only brought Francesca's misery back, and, on the point of tears, she said she wanted to think about something else.
At least Tom had the sensitivity not to press her any further. Saying how sorry he was, and all the things he would do if he ever saw Doug again, he finished with a shake of his head.
'What I don't understand is how he ever got an instructor's licence,' he said.
'Yes,' Francesca murmured.
'Well, at least it's all over and you're safe now.'
Francesca didn't say anything. For some reason, she hadn't been able to bring herself to tell Tom about any of Doug's threats.
---
Francesca's next few lessons were much more successful. She managed some difficult crosswind landings very well and her confidence returned. So the lesson after that George made her try another PFL.
This time Francesca was much more focused, choosing a landing field quickly, noting the direction of the wind and turning the plane well. The emergency calls didn't go so well, but more importantly, as they glided down, it soon became clear that the field Francesca had selected was not a good choice. A telephone line stretched from one side of the field to the other. If she'd attempted to land she would have hit the wire for certain, and probably buried the plane deep in the earth.
Nevertheless, when they'd returned to Norwich and were back in the Flying Start office, George announced that the following Tuesday he wanted Francesca to do her 'cross country flight'.
'What does that mean?' Francesca asked.
'It means you fly solo, landing at two different airfields before you return here.' George grinned. 'This is the last big flight before you do your final flying exam.'
---
Francesca couldn't believe how much planning was involved in such a flight. George had told her she was to fly to Leicester, then Peterborough and finally back to Norwich.
So she examined maps, learning the route and areas to be avoided, then studied information about the airfields. There were other things to consider, too: the fuel she needed to take, the radio calls she'd have to make. When she went to bed the night before the flight, her brain was full of a million facts and figures all competing for a place in her head.
Francesca woke on the Tuesday morning with an uncomfortable feeling. It was a curious sensation: nothing precise, just the sort of feeling that a bad dream sometimes leaves, a sort of shadow cast over the day.
She got up and pulled open the curtains, determined to forget the feeling. The weather was quite windy, but bright and clear, which meant good visibility. That was a relief: nothing would have been worse than discovering the flight was off.
Mrs Thompson had given her the whole day off and Tom had promised to come and pick her up, so at ten-thirty, Francesca was waiting at her window, ready to leave.
It was then that she saw the grey Audi. It crept slowly past the entrance to the drive, disappeared, then reappeared on the other side of the road half a minute later and stopped.
Francesca's heart sank. Doug was back. She was certain of it. She drew back from the window and collapsed onto the bed. Her hands tore at her hair in misery. 'Why! Why! Why!' she thought, 'Why can't he leave me alone!' She sat there, trying to fight her fears, trying to fight against the feeling that her heart was going to explode. Then the next moment, full of anger, she jumped up, determined to settle matters with the man once and for all.
She raced down the stairs, pulled open the front door angrily, and marched out into the drive.
But the Audi was no longer there. It had disappeared completely.
A couple of seconds later, Tom's car pulled into the drive and stopped.
'Today's the day!' he said cheerfully, climbing out of the driver's door. Then, seeing Francesca's face, he asked, 'Hey, are you all right?'
Francesca stood still on the spot. A sentence about Doug being back formed in her mouth, but wouldn't come out. Somehow, it seemed as long as she didn't say it, it wouldn't be true.
'Fine,' she answered quietly.
On the way to the airfield, her spirits began to rise. Perhaps she'd got it wrong after all. She couldn't actually be certain it was Doug's car - maybe it was someone else's car. Just a simple mistake. She rested her head back and tried to relax.
George was already waiting in the office when they arrived. He gave a slight frown as Francesca walked in.
'Everything all right?' he asked, looking at her closely.
'Of course,' Francesca answered.
George didn't seem convinced. 'Sure?' he asked.
'Well, a bit nervous, I guess,' Francesca said.
George nodded, apparently satisfied with the response. 'Well, that'll keep you focused,' he said. 'Right, I've printed out the weather report for you, so Tom and I will leave you to get down to the final planning now.'
Francesca tried to settle at the desk. She stared at the weather report George had given her, but none of the lines and numbers printed there meant anything to her. All she could see was Doug's car, creeping along the road.
The panicky feeling rose in her chest again as she tried to get the picture out of her head. Today of all days, she told herself, she really couldn't afford to have anything else in her mind except the cross-country flight. It would need all of her concentration - not simply flying the plane, but all the other tasks, too.
Fifteen minutes later, George came back.
'How's it going?' he asked.
Francesca showed him her flight plan - all the rows of figures she'd prepared. George studied it for a short time, then looked at her.
'Not bad,' he said. 'Except for one small point. Which way is the wind blowing today?'
'West to east,' Francesca replied.
'You've calculated everything east to west. Following this flight plan, you'd end up in the middle of the North Sea.'
He gave her a friendly smile and left. Francesca buried her head in her hands.
Twenty minutes later, after Francesca had corrected her error, and George had approved the plan, they left the office. The Flying Start Cessna was already outside the hangar, its blue and white paintwork shining brightly in the sun. Tom was cleaning the windscreen.
Francesca walked around the plane, looking over the body, the tyres and the lights, doing an oil-check. The fuel didn't need checking for water since the plane had already been flown that morning, but it needed filling up. She and Tom dragged the aircraft over to the fuel tank.
'For the flight you're doing, you'll need it filled right up to maximum.' Tom said. 'If you operate the pump, I'll take the fuel-line.'
'It's OK, I'll do it,' Francesca said. Taking the end of the fuel-line, she climbed up onto the wing, and opened the fuel-cap. Soon, with Tom at the pump, fuel was pouring into the tank. When it was full, Francesca took the line and climbed up onto the other wing.
'Stop,' she called, when the fuel reached the maximum point.
Tom gave a small frown. 'That's funny,' he said.
'Why?' Francesca asked.
'I thought she'd take a couple more litres than that.' He thought for a minute. 'Oh well, I suppose I must have noted down the wrong figures after the last flight yesterday. Not to worry.'
Francesca double-checked the levels, then climbed down.
'Right. Are you all ready?' Tom said cheerfully.
'I think so,' Francesca answered.
'Good luck, then,' Tom replied. He leant across and gave Francesca a brief kiss on the cheek. 'See you in about five hours' time,' he whispered in her ear.
Francesca didn't say anything. For some reason it felt too much like tempting fate.
مشارکت کنندگان در این صفحه
تا کنون فردی در بازسازی این صفحه مشارکت نداشته است.
🖊 شما نیز می‌توانید برای مشارکت در ترجمه‌ی این صفحه یا اصلاح متن انگلیسی، به این لینک مراجعه بفرمایید.