سرفصل های مهم
فصل 04
توضیح مختصر
زمان مطالعه

9 دقیقه

سطح

متوسط
دانلود اپلیکیشن «زیبوک»
این فصل را می‌توانید به بهترین شکل و با امکانات عالی در اپلیکیشن «زیبوک» بخوانید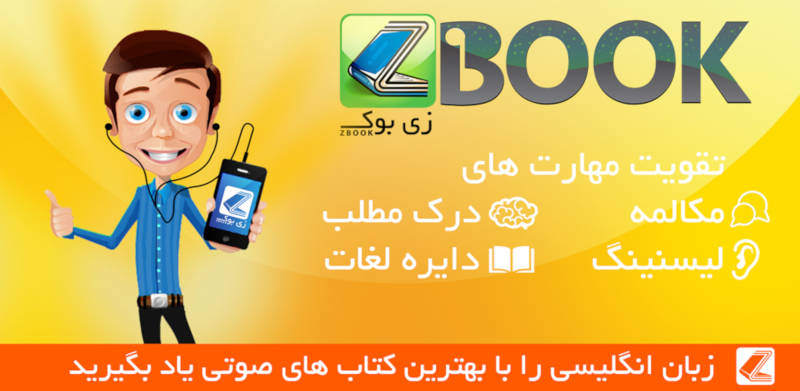 متن انگلیسی فصل
CHAPTER FOUR
Have no fear!
That night Francesca couldn't sleep, her mind was so full of unpleasant thoughts. The incident that afternoon had reminded her of the manager of a cafe where she'd worked for the summer a couple of years before. With a feeling of sickness, she remembered the horrible man purposely pushing past her as she worked behind the counter, pressing himself against her and pretending it was an accident. Although it had happened four or five times, she'd done nothing and said nothing, instead deciding the best thing was simply to change jobs. But the incident had both embarrassed and angered her. Now the memory of Doug's words and his hand on her knee gave her the same miserable feeling. Had she misunderstood what he was saying? Had his hand simply been a friendly gesture to reassure her? Or was it something else? Was he trying to suggest something to her?
After half an hour like this, she finally sat up, switched on the bedside light, and decided to think logically about what had happened. Taking her iPod from the drawer, she put on the headphones, selected some gentle music, and slowly felt herself calm down. Then she thought back to that afternoon's incident.
Had it really happened? Yes, of course, it had. Was it an accident? No, of course, it wasn't. But that didn't necessarily mean Doug had a sexual motive. Stalling the aircraft had seriously alarmed her and he might have been genuinely trying to reassure her. But was it acceptable for a man to put his hand on her knee like that? She wished desperately there was another woman taking lessons for her to talk to, but there wasn't. There seemed to be only two other students, in fact - both men, and she had yet to see either of them. When Francesca had asked where the other students were, Doug had simply said, 'Well, times are hard, didn't you know?' And then, 'Why? What's the problem?'
Francesca tried to think what she knew about Doug already. She was sure he was married. Once when she was waiting in the office, Doug had taken a phone call, discussing the time he'd be home that evening. Francesca remembered that as he'd put down the phone he'd made one of those typically British comments she couldn't be certain was a joke - something about 'the joys of marriage'. She guessed, too, that he had children: a picture frame on his desk contained a photo of two pretty young girls - twins of six or seven, she thought. But did it make any difference whether he was married with children? Her experience at the cafe had taught her that it didn't. That dirty old man had a wife and three horrible teenage boys, who used to sit around the cafe, grinning at her in almost as disgusting a manner as the old man's.
For a moment or two she considered searching for Doug Barker on the Internet and seeing what she could discover about him, then decided it was ridiculous. She switched off her iPod, turned out the light and determined to get some rest. It was half an hour more before sleep finally came.
---
By the time of her next lesson, two days later, the whole 'hand-on-the-knee' business seemed like a crazy dream and her spirits lifted again. Flying was the important thing. She had to concentrate on that.
She was a little late when she arrived at the airfield that afternoon. Doug was in the hangar where the planes were kept, checking the Cessnas engine.
'So, you've come after all,' he said, without looking round. 'I was afraid the last lesson might have frightened you off.' Francesca hesitated for a moment, wondering exactly what he meant, then she answered, 'Not at all. My bus was held up in the traffic, that's all.'
Doug turned to look at her and smiled. 'Good,' he said. 'It would be a terrible shame after such a promising beginning.'
To Francesca's relief, Doug seemed to be in a very business-like mood that day. They dragged the plane outside and began by checking round the aircraft. Although she'd helped with the checks in her previous lessons, Doug hadn't spent very long explaining all the procedures. This time he did. Francesca was impressed at how careful it all was: walking round the plane, examining all the moving parts, looking at the tyres, pushing and pulling at everything that could be pushed or pulled, checking the lights and oil. Then Doug got out a small glass bottle shaped like a test tube and pressed it up into a small hole under the wing. It half filled with fuel.
'Smell!' he said, holding the test tube out to Francesca. Francesca frowned. 'Why?' she asked.
'Because if it doesn't smell like fuel, then it may be water,' he explained. 'The fuel tanks are in the wings and if the aircraft has been standing outside for a time, rain might get in. We do this before the first flight of the day. Look at the test tube. What can you see?'
'Nothing special,' Francesca answered, 'just clear liquid.'
'Then that's fine,' Doug went on. 'If there was water mixed in, the water would sink to the bottom and you might see a line dividing it from the fuel above.'
The checks went on for more than twenty minutes, then Doug turned to her.
'Right,' he said, 'in future you'll do all the checks on your own. As the pilot of the plane it's your responsibility to make sure it's safe to fly. Understand?'
Francesca nodded.
'OK,' he said, 'let's go flying.'
Soon they were high up above the ground, heading in the direction of the coast. The sky was especially beautiful that day: a clear blue, but dotted with clean white clouds like exploding balls of paint. Francesca began to relax. Up in the sky her fears about Doug seemed quite ridiculous. Clearly, she had got everything out of proportion.
This time they practised descending: losing height steadily using the power of the engine, holding the plane at the same angle and trying to keep the same speed. For the first few minutes, Francesca struggled, then, with her confidence returning, she began to learn the technique. After three or four attempts, she realised that a smile of success had returned to her face. Noticing this, Doug spoke.
'So, how about another go at stalling?' he said.
Francesca felt herself tense up again immediately. Would this be another opportunity for him to touch her knee? She was determined not to show her fears. 'Good,' she answered. 'I want to get that right.'
Doug gave a short laugh. 'OK, take us up to 4000 feet again and let's see what happens.'
Feeling her heart start to race, Francesca put the plane into a climb. Once they'd reached height, they checked their safety harnesses and Francesca looked carefully all around outside the plane. Then, at Doug's instruction, she killed the power and prepared for the stall.
'Pull back… pull back… that's the idea.' Doug's words were more familiar this time. So, too, was the plane's behaviour. After what seemed like an age, the plane began trembling just as before, then it suddenly collapsed forward.
This time Francesca was ready for it. As the nose fell towards the ground, she pushed the control column forward and slowly increased the power. The plane responded immediately, the wings grabbing at the sky, as if it were a climber pulling itself back up a mountain.
Francesca breathed a sigh of relief. She hadn't panicked, she had overcome her fears. And Doug hadn't touched her. Everything was all right.
Doug was looking at her. 'You're a quick learner, Francesca,' he said. Then he added with a short laugh, 'Just a pity you don't need calming down.'
مشارکت کنندگان در این صفحه
تا کنون فردی در بازسازی این صفحه مشارکت نداشته است.
🖊 شما نیز می‌توانید برای مشارکت در ترجمه‌ی این صفحه یا اصلاح متن انگلیسی، به این لینک مراجعه بفرمایید.