سرفصل های مهم
فصل 03
توضیح مختصر
زمان مطالعه

8 دقیقه

سطح

ساده
دانلود اپلیکیشن «زیبوک»
این فصل را می‌توانید به بهترین شکل و با امکانات عالی در اپلیکیشن «زیبوک» بخوانید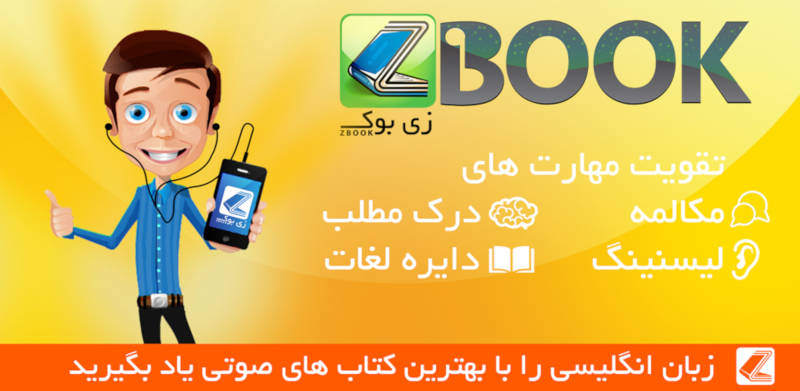 متن انگلیسی فصل
CHAPTER THREE
A different kind of fun
'Right,' Doug said, looking across the cockpit at Francesca, 'I think it's about time we had a bit of fun.'
'What do you mean?' Francesca answered.
'Well, there are all kinds of fun,' Doug replied with a strange smile. 'But the fun I'm referring to is stalling.' Francesca felt confused. 'I'm sorry, I don't understand,' she said. She wasn't certain whether he was making a joke, but in any case the word 'stalling' was a new one for her.
'A stall,' Doug replied, becoming more serious, 'is when the plane stops flying - usually when it isn't going fast enough for the wings to do their job. In other words, when a plane is in danger of falling out of the sky!'
It was a fortnight later - two weeks after Francesca's first lesson. She'd had three more lessons since and things couldn't be going better. In the second lesson she'd had further practice at flying straight and level. Then she'd gone on to 'turns': 'banking' the plane - rolling the plane to the left and right; and also 'the climb', which had seemed so difficult in her first lesson. Doug kept telling her how pleased he was with her. He had even said if she continued at the same rate of progress, he could imagine her taking her first solo flight in a couple of weeks' time - after perhaps only ten hours - much faster than the average student.
But now Francesca felt a tiny stab of fear. Doug still had this slightly cruel look on his face. She was beginning to think he quite enjoyed it when she was frightened.
Francesca tried to focus on the lesson again. 'So, what are we going to do then?' she asked as lightly as she could.
'Well,' Doug replied, 'we're going to fly the plane up to 4000 feet, check there's no one else about, and then you're going to cut the power until the plane stops flying.' Doug paused, the sunglasses he always wore flashing in the sunlight.
'What happens then?' Francesca asked, trying to disguise the slight tremble in her voice.
'Well, then, I hope you're going to get the plane flying again.' Doug paused and smiled. 'Otherwise we'll make a horrible mess in a field!'
Fifteen minutes later, they took off and began climbing into the grey sky. It was a dull day, not the bright clear weather that Francesca had experienced for her other lessons. When they reached 4000 feet Francesca set the plane up for straight and level flight, but it was much more difficult than in her last lessons. The grey of the land and the grey of the sky meant there was almost no horizon - no guide for keeping level. She started to feel nervous.
They flew on for five minutes until they were out over farmland to the west of the city. Then, after glancing around out of the cockpit window, Doug spoke again.
'Right,' he said. 'First, check your safety harness.'
Francesca pulled against the harness, but she was held so tight against the seat she could barely move.
'Good,' Doug went on, once he'd checked his own harness. 'Right, now we look around: to the right… and the left… now a quick look behind… and most important of all, down below… Anything about?'
Francesca searched the sky, but couldn't see any other aircraft. 'No,' she answered.
'OK, now listen carefully,' Doug continued. 'In a moment you're going to pull out the throttle so there's no power, and pull back on the control column to keep the nose up in the air. At some point you'll feel the plane tremble and the controls will go soft like jelly. And the stall-warning alarm behind us will sound - it's like a trumpet sound. Then, all of a sudden the nose will drop. When that happens, push the control column forward - this is very important. Don't pull it back, which seems the natural thing to do - push forward so that you're heading towards the ground. If you don't do that, the plane won't start flying again. After a few seconds like that, the plane will pick up flying speed and you can pull out of the dive and add the power again.'
He looked across at Francesca. 'OK, do you understand?'
Francesca repeated the instructions back. Her heart was beating a little faster, unsure of exactly what lay ahead.
'Ready?' Doug asked.
Francesca nodded.
'Right,' he said. 'Now, pull out the throttle.'
Francesca obeyed. Almost immediately the power died away and the nose began to drop.
'Pull back!' Doug called.
Francesca did as he said. The control column was firm, much firmer than she'd felt before.
'Harder!' Doug shouted. 'Pull back! Keep the nose up!'
It required all Francesca's strength to keep pulling back. She felt herself becoming more and more anxious. It was partly because of the way the plane was behaving, but partly Doug's shouting as well. Her heart was racing.
'Keep pulling back!' he called. 'Harder! Come on!'
Suddenly the stall-warning alarm sounded - a long steady noise that didn't stop. For a moment the plane trembled, then all at once, the wings seemed to fold.
For the next couple of seconds Francesca didn't know what was happening. Her stomach seemed to fall out of her body. Suddenly she found she was staring at the ground and the earth was racing up to meet them. A scream became trapped in her throat; she was paralysed with fear. The thought rushed through her head that she was going to die, that this was it, that the flying idea had been a terrible mistake. She didn't know what to do.
The next moment she realised Doug had taken over the controls. Still with the scream caught in her throat, she saw him take his control column firmly in both hands and push forward, increasing the angle of their dive, then slowly pull back. After a few seconds he had brought back the power and they were flying straight and level again.
For a short while Francesca felt nothing but relief. Then she felt her face burning with shame.
Doug was watching her closely. 'You OK?'
'F… fine,' Francesca stammered. She felt angry all of a sudden. 'I… it just took me by surprise, that's all,' she said.
Doug smiled. 'Yes,' he replied quietly. 'It's a bit of a shock the first time. Just a matter of letting yourself go,' he added lightly. 'Like some other kind of fun I can think of. In time you might actually get to like it.'
As he said so, he looked across again and rested a hand on Francesca's knee. For a moment she didn't realise what had happened. Then she threw him a look of astonishment. A couple of seconds later he withdrew his hand. They flew on in silence and neither referred to what had happened.
مشارکت کنندگان در این صفحه
تا کنون فردی در بازسازی این صفحه مشارکت نداشته است.
🖊 شما نیز می‌توانید برای مشارکت در ترجمه‌ی این صفحه یا اصلاح متن انگلیسی، به این لینک مراجعه بفرمایید.