سرفصل های مهم
فصل 08
توضیح مختصر
زمان مطالعه

11 دقیقه

سطح

ساده
دانلود اپلیکیشن «زیبوک»
این فصل را می‌توانید به بهترین شکل و با امکانات عالی در اپلیکیشن «زیبوک» بخوانید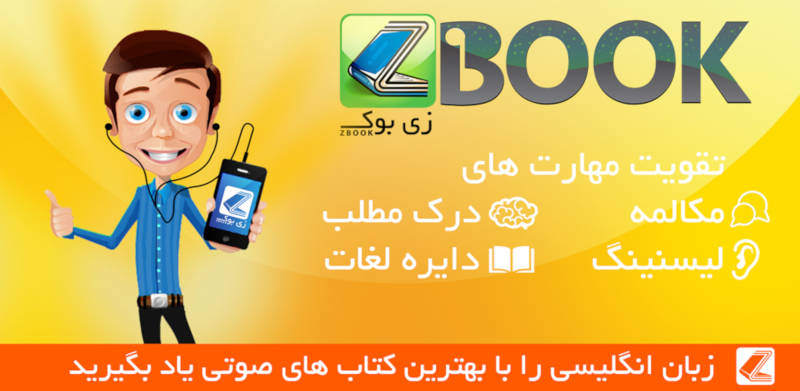 متن انگلیسی فصل
CHAPTER EIGHT
Coffee break
When Francesca marched out of the Fastwings office that afternoon, she had just missed one bus into the city and it was almost a two-hour wait till the next. She didn't care. It was just a relief to be out of the place and away from Doug. For fifteen minutes she walked as fast as she could, going wherever her footsteps took her, dragging her hand through her hair, as if by doing so she might empty her head of the memory of Doug's hand on hers - the imaginary spider. When she had at last calmed down, she found she had walked right round to the other side of the airfield.
As she was walking back towards the airfield gates, a sign on the hangar she was passing caught her eye. 'Flying Start: Pilot Training,' it read - it was the other flying school she'd been looking at online the night before.
A small door was cut into the hangar wall. Perhaps if it hadn't been open, Francesca wouldn't have thought to go and look any closer. But as it was, she wandered across and looked through the doorway. There was little light inside, but she could make out the shape of several aircraft in the darkness.
Without thinking, Francesca stepped inside and began making her way around the planes. They were parked tightly together, wings almost touching. Slowly, she made her way among them, studying them as if she were looking at pictures in an art gallery. Towards the back she saw an ancient yellow plane, but behind that, the shape of an expensive executive jet caught her eye. She went over to look at it more closely, admiring the smart green and gold paintwork, and the eager hungry shape of its nose.
'Beautiful, isn't she?' a voice behind her said.
Francesca swung round. A young man of about twenty-five, with longish brown hair and wearing blue work clothes, approached. He bent his head to pass under a wing, wiping his hands on an oily cloth.
'I'm sorry,' Francesca began. 'I didn't realise there was anyone here,' she added, noticing now a light aircraft behind him, its engine cover open. 'The door was open, so I…'
'No problem,' the man replied. 'As long as you weren't planning to steal one!' Then, pointing at the jet, he went on, 'Yes, she belongs to Harry Moore - you know, the furniture man. Uses it to pop around Europe and check that everyone's making him lots of money.'
Francesca smiled. She had no idea who Harry Moore was. But this young man had a friendly and amusing way of speaking. And he looked funny. He had a big nose and there was a big black mark down the side of it, where he must have rubbed oil from his hand.
'Anyway,' he went on, 'can I help? You're not interested in flying lessons, are you?'
Francesca felt embarrassed. 'Well, umm… actually I'm already having lessons. To be honest I'm just - how do you say? - killing time.' She was about to explain about the bus when the man broke in.
'Oh, hold on a minute. You must be Doug's Swiss-Italian, is that right?' he asked, then cut himself short. 'Oh dear, that doesn't sound very good, does it? I'm really sorry; I just heard someone say Doug had a foreign student taking flying lessons. You're quite famous, you know.'
Francesca wasn't sure she liked this idea. But there was something light and easy about the man's way of speaking, and he'd made a funny face at his mistake which relaxed her immediately. After all the tension of the afternoon it was a wonderful relief.
'Do you work for Flying Start?' she asked.
'Yes,' the man answered. 'I'm the office manager.' He smiled. 'Big title, small job - I answer the phone and help maintain the aircraft and so on. Tom Brennan's the name,' he said. As he did so, he put out his hand, then realising it was covered in oil, took it back, smiling.
'Sorry, probably not such a good idea.'
Francesca laughed. 'No problem. And I'm Francesca Bartolli,' she said.
'Nice to meet you,' he said.
Francesca smiled. 'Good to meet you, too,' she said.
They looked at each other for a second or two, uncertain how to continue, then Tom went on. 'I don't suppose you fancy a cup of coffee, do you? I'm just about to make one.'
Francesca hesitated. 'Aren't you busy?' she asked.
'I was about to have a break anyway,' Tom said. 'I'll just go and wash my hands.'
Tom led the way round the planes and out of the hangar into a small office. Over to one side there was a small sofa and a table covered in flying magazines. Leaving her there, Tom went off to the washroom. A few minutes later, he reappeared, carrying two cups of steaming coffee.
'There,' he said. 'Not exactly cafe latte, but at least it's hot and wet.'
When she tasted the coffee, Francesca realised the man hadn't been joking - it was awful. But she didn't care; it was just such a relaxing atmosphere after being with Doug. 'It's drinkable,' she said with a smile.
Tom laughed and sat down beside the desk. 'So,' he began, 'how are your lessons going?'
'Not too badly, I think,' Francesca answered. 'I didn't do very well today though. I made quite a mess of my first landing.'
Tom grinned. 'You're alive, aren't you? You know the definition of a good landing?' he asked. 'One that you are able to walk away from.'
Francesca laughed.
Tom went on. 'So, why do you want to learn to fly?' he asked lightly.
'I want to be a commercial pilot,' Francesca answered.
Tom sat up in surprise. 'Wow!' he said. 'Good for you! I'm impressed. So why are you learning here? Not enough flat land back home in Switzerland?'
Francesca laughed again and explained all about it. Tom listened carefully. Soon Francesca realised she'd told him all about her family and home and then they'd moved on to discuss all things Swiss and Italian: the people and food, even the Italian language. Twenty minutes had passed before she knew it.
'And what about you?' Francesca asked the moment there was a break in the conversation. 'I suppose you got your pilot's licence years ago.'
'Actually, no,' Tom replied. 'My father was a pilot in the Royal Air Force - and thought I'd be brilliant, but to be perfectly honest, I didn't enjoy it much. Got in a total panic and scared the instructor out of his pants. I'm happier on the ground. But I still think planes are very beautiful.'
'Yes, I know what you mean. My friends all thought I was crazy when I said that,' she replied, happy to have found someone who felt the same.
They fell silent for a moment and she suddenly began to wonder if she'd stayed too long.
'I'm sorry,' she said. 'I ought to go and let you get on with your work.'
Tom gave a small smile. 'Yes, I suppose so,' he said uncertainly. 'The boss will be back soon.'
Francesca felt awkward. They both stood up, a bit embarrassed.
As Francesca got to her feet, she noticed the drawing of a bird - an owl - on a notepad on the desk. It was beautiful: detailed and delicate.
Tom saw her looking at it. 'The head's not quite right,' he said. 'I've got to do that bit again.'
'You drew it?' Francesca asked. 'But it's lovely!' she went on, genuinely impressed. 'It must have taken ages.'
'About half an hour,' Tom replied. 'Sometimes there isn't a lot to do in the office,' he added with a laugh.
Francesca studied it carefully. 'It's fantastic,' she said at last. 'Do you draw other things as well as birds?'
'Well, people sometimes,' he answered. 'But mostly birds and planes. Anything that flies, I suppose.'
'You've got a real talent,' Francesca said.
Tom looked a bit embarrassed. Then, all of a sudden, he tore off the sheet with the bird and handed it to Francesca.
'Here,' he said. 'A small gift.'
Francesca protested only briefly before accepting the drawing.
Tom showed her out of the hangar.
'Well, good luck with your flying lessons,' he said once they were outside. 'Doug's certainly a brilliant pilot, or so I've heard.'
Francesca's heart sank. For the last half-hour, she'd forgotten all about Doug. She didn't say anything.
'Drop in again next time you're here,' Tom said suddenly. 'I'm nearly always around if you fancy another coffee.' Francesca smiled and put out her hand. Their eyes met for a second. She wondered if she would see Tom again. Then she set off down the path towards the airfield gates.
When she'd gone ten metres or so, she couldn't help glancing round. Tom was still standing in the doorway. With a little wave, he immediately disappeared back into the office.
مشارکت کنندگان در این صفحه
تا کنون فردی در بازسازی این صفحه مشارکت نداشته است.
🖊 شما نیز می‌توانید برای مشارکت در ترجمه‌ی این صفحه یا اصلاح متن انگلیسی، به این لینک مراجعه بفرمایید.