سرفصل های مهم
فصل 13
توضیح مختصر
زمان مطالعه

8 دقیقه

سطح

متوسط
دانلود اپلیکیشن «زیبوک»
این فصل را می‌توانید به بهترین شکل و با امکانات عالی در اپلیکیشن «زیبوک» بخوانید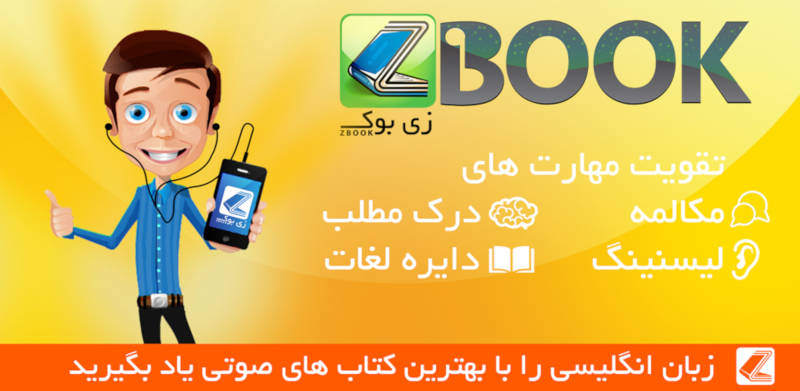 متن انگلیسی فصل
CHAPTER THIRTEEN
A declaration of war
Francesca couldn't remember ever having been happier than she was that evening. When she got home, the first thing she did was make a Skype call to her family. Her mother's reaction made her laugh.
'Oh no, Francesca! Please don't say that!' her mother cried. 'Please don't tell me you've been up there all alone. Whatever was your stupid instructor thinking of!'
'But Mamma, you have to go solo some time!' Francesca answered.
'Well, why didn't he warn you? Why didn't he tell you beforehand?' Francesca's mother protested.
'Oh, Mamma, think about it!' Francesca replied. 'If your instructor warned you in advance, it would be disastrous. Can you imagine how nervous you'd get?'
'Well, please don't do it again, that's all,' her mother said.
'But of course I will, Mamma,' Francesca answered. 'That's the whole point!'
When Francesca finally returned downstairs, the Thompsons produced a bottle of champagne to celebrate. Francesca had an extraordinary sensation at that moment - as though she was walking on air. If someone had asked her, she half imagined she might be able to fly herself.
That evening Tom came round and took her out for a meal to celebrate. This time Francesca insisted on sharing the cost. The restaurant - Italian, of course - was beside the river, and they sat outside in the evening sunshine, overlooking the water. When the meal was finished, they went for a walk along the river bank until they came to a bench. They sat there for a time, chatting quietly, all the time watching a couple of white swans in the water in front of them, the birds circling elegantly in the water, as if admiring one another. Francesca couldn't think of a more perfect English setting. Sunshine sparkled on the water, setting a million diamonds dancing on the surface of the river.
When Tom drove her home, they sat in the car for a long time, with the engine running. At last, with her heart bursting with all the magic of the day, Francesca could stop herself no longer.
'Tom,' she said suddenly, 'you know, if you don't kiss me, I'm going to be very upset.'
Tom looked at her in astonishment. Then, very slowly, not quite believing his luck, he leant across and softly kissed her on the lips. They broke apart, looking at one another as if seeing each other properly for the first time, then kissed again. After a minute or two like this, Tom pulled away.
'I can't believe this is happening,' he said quietly.
Francesca looked at with him amusement. 'You'd better kiss me again in that case,' she said.
---
It was about ten o'clock the following morning when Francesca's mobile rang. Since she was expecting a call from Tom, she didn't even bother to glance at the screen.
'Hello,' she said happily.
'Why did you lie to me?' a man's voice asked roughly.
Francesca was so shocked, that for a second or two, she didn't realise who it was. Then she felt her stomach drop.
'I asked you why you lied to me,' Doug repeated even more brutally. 'Why couldn't you find the courage to tell me what you were planning?'
Francesca was still too astonished to react sensibly. She suddenly felt a terrible sense of disappointment. Had everything that previous day been just a dream? All her happiness had been swept away in a flash.
'I asked you a question!' Doug was almost shouting.
'I don't know what you mean,' Francesca managed to say at last. 'I-'
Doug cut her short. 'Don't play that game with me,' he growled. 'Do you think I'm stupid? I know very well you've joined Flying Start. I heard you on the radio yesterday making your calls to the control tower. Did you really imagine I wouldn't find out? What was it - first solo?' Doug sounded almost mad. Francesca still couldn't quite believe what she was hearing, but the man was just getting started.
'You tricked me!' he went on bitterly. 'You told me you were going back to Switzerland just so you could get your money back. And all the time you were planning to switch to that useless lot at Flying Start.'
'I wasn't!' Francesca broke in.
'I don't believe you,' Doug answered.
'It's true,' Francesca protested. 'I was going home. I only changed my mind because…'
'Because what?' Doug said bitterly. 'I trust you're not going to give me any of that rubbish about touching you up.'
'It wasn't rubbish,' Francesca said, starting to fight back.
'Oh yes? Perhaps you'd like to prove it then,' Doug said, almost spitting out the words.
'But it's the truth!' Francesca responded. She was suddenly filled with panic, thinking of that other woman's experience when she'd made accusations against Doug. 'You know it's the truth!' she went on more desperately. 'Right from the very first day you were making horrible remarks and asking me about my boyfriend, then trying to scare me so you could put your horrible hands all over me. Just because I'm young and foreign it doesn't mean you can do as you please. Did you really imagine that I might be interested in you? I think you're disgusting. If you were the last man on earth, I wouldn't look at you twice!' Doug didn't respond for a moment, then he burst out suddenly.
'How dare you!' he shouted. 'You're going to regret what you just said! Do you hear me?'
Francesca was shocked into silence.
'I said, "Do you hear me?"' Doug repeated.
Francesca didn't know what to say. Finally, it was all too much. A rush of Italian spilled from her mouth - words she didn't normally use - then she ended the call.
With that she collapsed down onto the chair beside her. For some time afterwards she stared at the phone, not believing what had just happened. Her heart was beating very fast and her hand was shaking. She couldn't seem to get her breath.
Then a dreadful feeling began to sweep over her. Something terrible had just taken place, something that couldn't be reversed. What had happened was like a declaration of war. From now on she wouldn't be able to relax for a minute. Doug was a madman. There was no telling what he might do next.
مشارکت کنندگان در این صفحه
تا کنون فردی در بازسازی این صفحه مشارکت نداشته است.
🖊 شما نیز می‌توانید برای مشارکت در ترجمه‌ی این صفحه یا اصلاح متن انگلیسی، به این لینک مراجعه بفرمایید.