سرفصل های مهم
فصل 19
توضیح مختصر
زمان مطالعه

11 دقیقه

سطح

سخت
دانلود اپلیکیشن «زیبوک»
این فصل را می‌توانید به بهترین شکل و با امکانات عالی در اپلیکیشن «زیبوک» بخوانید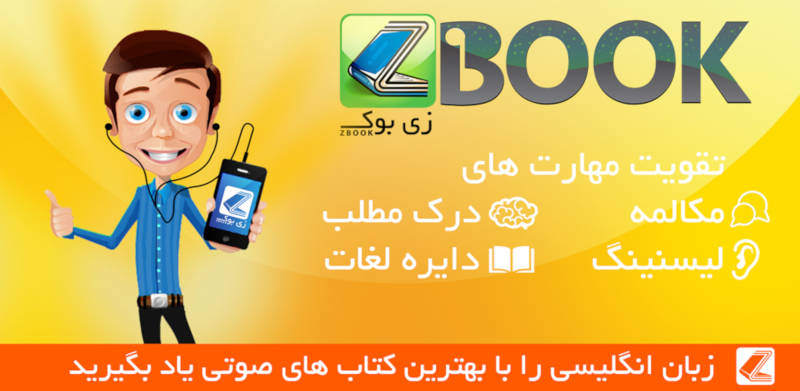 متن انگلیسی فصل
CHAPTER NINETEEN
One chance
Francesca climbed into the cockpit, settled into the seat and did up her safety harness. Then she arranged the flight plan on her knee and put the map on the other seat. Satisfied with all that, she called to Tom to stand clear, and started the engine. When that was running smoothly, she put on the headphones and tuned in the radio to Norwich Control Tower.
'Norwich Tower, this is Golf Lima Yankee,' she called.
The tower called back. Francesca announced that she was going to go round to the runway, then she released the brakes and the aircraft began to move forward. Tom gave her a firm thumbs-up sign, and watched as she began to move away.
As she went round past the hangars, Francesca's confidence began to grow again. Even if it was Doug she'd seen that morning, she was safe now - he couldn't reach her. With the Fastwings Cessna out of action, locked away in the hangar, he couldn't come swooping out of the sky as he had done previously. She could forget about Doug.
Focusing her mind on the flight ahead, she stopped before the start of the runway, and began the power checks. First she ran the engine up to full power, then let it drop back to almost nothing, making sure that it didn't cut out. Happy with that, she checked all the controls, moving the control column around, noting that there was full and free movement. Then she made the next radio call. 'Norwich Tower, Golf Lima Yankee is ready to line up runway zero nine.'
'Golf Lima Yankee,' the call came back, 'You are cleared for take-off runway zero nine.'
Francesca felt her heart beating faster. She released the brakes and, using the throttle carefully, powered the small aircraft onto the piano keys at the start of the runway. Then she waited there for a moment. This was the critical time. When she pushed in the throttle she would begin the take-off run, and then would come the point of no return. If she was going to change her mind, it had to be now.
She hesitated for perhaps three seconds, then actually spoke out loud in English, 'Come on! Don't be such a coward!'
The next moment she'd pushed in the throttle and already the little Cessna had started moving. The speed picked up fast. Francesca's eyes moved quickly between the dials and the runway ahead. A faint smile spread across her face, then before she realised she'd made the decision, she had already pulled back on the control column and the plane was in the air.
Holding the nose down, she put the aircraft into a climb. Soon the first five hundred feet were passed, and the airfield was left behind. She was out over fields, climbing steadily towards the clouds high up above. And as she flew, she began to feel that familiar sense of release - that sensation she had whenever she was in the air now. It was one of complete freedom, a kind of divorce from ordinary life, a belief that she was part of a completely different world from that of the Earth.
At 1000 feet, she began to turn the plane until she was flying in the correct direction towards Leicester. Looking down, she checked for the things she should see: a railway line entering a large wood. It was there. She was exactly on course.
She wasn't even a minute into the flight when the radio call came.
'Golf Lima Yankee. This is Norwich Tower.'
'Golf Lima Yankee,' she called back.
'Golf Lima Yankee. Return to Norwich immediately!' Francesca couldn't believe her ears. Forgetting her radio language she asked, 'What was that?'
The call was returned instantly. 'Golf Lima Yankee, you must return to the airfield immediately. We have been informed that there is water in your fuel and you are in serious danger of engine failure!'
Francesca felt her blood run cold. 'Pardon?' she said faintly.
'Golf Lima Yankee, you are in danger of engine failure. Return to Norwich immediately. Do you understand?' Weakly, Francesca answered. 'Yes, I understand.' With staring eyes, she began to turn the plane round. A hand seemed to be gripping her throat. She could hardly breathe. Of course, it was Doug. He had somehow put water in the fuel tank. If it reached the engine, the engine was certain to stop.
Another call came through. 'Golf Lima Yankee, please state your height and position.'
Francesca stared at the map, at the dials, down at the ground. For a moment, she was in total confusion. Then she called back.
'Norwich Tower,' she said slowly. 'Golf Lima Yankee is at 3000 feet, overhead Branton Wood, heading zero eight zero.'
'Very good, Golf Lima Yankee,' the tower answered. 'Emergency Services are standing by at Norwich. You have priority for landing.'
Francesca had no time to take in what had happened, for almost at the same moment, the engine coughed like an old man, went back to full power for a second or two, then stopped completely.
Francesca froze. She couldn't move, she couldn't speak.
Then it hit her. This was real. She had to act.
She blinked a couple of times as if suddenly waking up, then a new Francesca seemed to slip into the seat. Immediately she pushed the control column forward and put the plane into a glide. And then she was looking down through the left-hand window to the earth beneath. Fortunately, she had just left the woodland behind and there was a choice of fields below. A large green rectangular one caught her eye, but a thin wavy line through the middle of it suggested a small stream. A little way ahead, Francesca spotted another field, paler green this time - it would have to be that one.
She tried to work out which way she would land. She'd taken off to the west, now she was flying back in the opposite direction, so she must be flying east. If she was going to land into the wind, it meant turning 180 degrees. She would have to make a wide circle round, but make sure she didn't come in short. If she did, there were trees and a ploughed field - she would crash into these.
'Norwich Tower. Mayday! Mayday! Mayday! Golf Lima Yankee has engine failure,' she called. 'Attempting forced landing just east of Branton Wood.'
'Golf Lima Yankee,' the call came back, 'Emergency call understood. Forced landing east of Branton Wood. Good luck.'
Francesca didn't answer. Already the plane was down to 1500 feet. She was over the middle of the field she had chosen - now she had to fly on and circle round to come into land.
Another cough from the engine caught her by surprise. Somehow, it must have restarted. Maybe she would be able to fly on, after all; perhaps there was hope! But as suddenly as the engine had restarted, it stopped again. Francesca swore. It would have been better if it hadn't restarted at all.
She had to concentrate. Concentrate like never before. 1000 feet. She should begin the turn. There were trees beneath, and a road. She could see a small white car racing along. Francesca imagined the driver happily speeding on, completely unaware of the drama taking place overhead.
Now five hundred feet. So, turn towards the field now. Keep up speed. Oh, God, Francesca thought, I'll never make it, it's too far ahead. She dropped the nose. The ground was getting closer with every second. And the trees. Unconsciously her hand went to the throttle to get more power, before she remembered there was no power, the engine had failed. 'Stupid!' she shouted out loud.
She looked ahead, down the nose. The field was approaching.
There was nothing for it. This was it. One chance to land. One chance to live!
'Here we go! Come on, Francesca!' she said. She thought of her family: of her mother and father and sister, and Tom. This is for you, she thought.
All of a sudden the ground was rushing past. The pale green suddenly formed into a line of balls; she pulled back on the control column.
The plane hung in the air for a moment or two, then dropped. With a heavy bump, it came down to the ground, all three wheels hitting the earth at the same time. Just before it stopped, the plane suddenly dug into the earth and dropped forward onto its nose.
Francesca was thrown tight against the safety harness, then back against the seat.
It took her four or five seconds to realise she wasn't moving any more. She looked around, unable to understand what she was seeing. Then she realised that lettuces were pressed up all around the window. She had landed in a lettuce field.
Through her headphones, she heard a call.
'Golf Lima Yankee?'
'Norwich Tower, this is Golf Lima Yankee,' she said. 'I am safely down on the ground.'
The next moment she burst into tears of relief.
مشارکت کنندگان در این صفحه
تا کنون فردی در بازسازی این صفحه مشارکت نداشته است.
🖊 شما نیز می‌توانید برای مشارکت در ترجمه‌ی این صفحه یا اصلاح متن انگلیسی، به این لینک مراجعه بفرمایید.