سرفصل های مهم
فصل 09
توضیح مختصر
زمان مطالعه

12 دقیقه

سطح

متوسط
دانلود اپلیکیشن «زیبوک»
این فصل را می‌توانید به بهترین شکل و با امکانات عالی در اپلیکیشن «زیبوک» بخوانید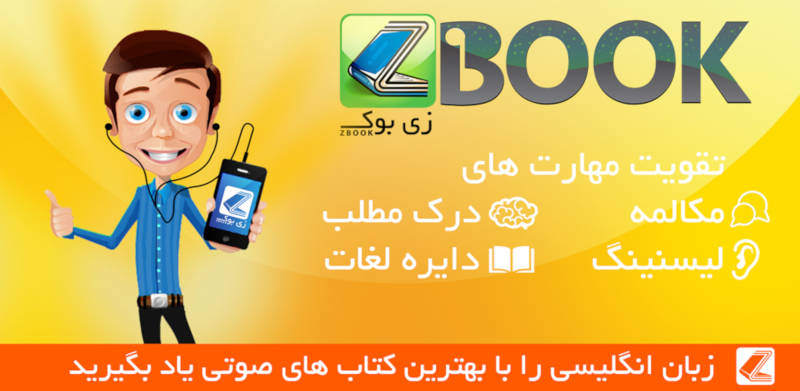 متن انگلیسی فصل
CHAPTER NINE
A difficult phone call
As soon as she'd put Sam and Emma to bed that evening, Francesca hurried up the stairs to her room, turned on her laptop, and opened up the Flying Start website.
Reading through all the details now, she couldn't understand why she'd ever chosen Fastwings. Flying Start had more aircraft, more instructors, and offered several more courses. Besides that, now she examined the website more closely, the whole place seemed more attractive. In a section called 'Gallery' there was a huge display of photos: aircraft in flight, aircraft on the ground, sunlit landscapes taken from the air, the same scenes repeated with snow on the ground. Francesca looked at them, feeling increasingly annoyed, unable to believe that she'd ignored them before.
There was another section called 'Staff. This time she checked the photos more carefully: there seemed to be three main instructors - two youngish men: Nick Downing and Brian Hamilton, and a much older man, George Scott. Next, there was a photo of Tom. Francesca looked at it for a long time. It was unmistakeably him - the nose was so recognisable. He was standing beside one of the aircraft, smiling shyly. He looked kind and honest, his eyes wide and warm. Had she really seen the photograph before? She couldn't remember it and felt slightly ashamed at the thought. She glanced at the drawing of the owl that she'd already put on the noticeboard above her desk. If only she had taken up lessons at Flying Start! But she'd paid for the whole private pilot's licence course with Doug; she was committed to lessons with him. The memory of his hand on her hand and leg came flooding back. She could feel it even now - like a huge great tarantula creeping up her body. It made her feel sick; it made her want to scream!
Quite why she didn't close down the laptop at that moment, she never fully understood. Later, she wished she had just shut it down and gone to bed. But after hesitating for a few seconds, she did a search for Doug by typing in his name. Instantly, half a dozen 'Doug Barkers' appeared with Facebook entries. She quickly checked the photos one by one, but they were clearly not the Doug she knew. Next she tried 'Doug Barker Flying Instructor'. This time the results were different. An entry half the way down the page caught her eye. 'Flying instructor wins damages' it read. It appeared to be from a newspaper, The Southampton Herald.
With a feeling of sickness about what she might discover, Francesca opened the page and saw a photo of the Doug Barker she knew only too well. He was standing beside an aircraft, hand on its nose. Below the photograph, was a report. With increasing horror, Francesca read:
A Southampton flying instructor yesterday won damages against a woman who had accused him of sexual harassment. The woman, who remains unnamed, had accused Doug Barker, 37, of making sexual advances to her while she was receiving flying lessons from him. The woman yesterday admitted in court that she was unable to provide evidence and all charges against Mr Barker were dropped. The judge ordered the woman to pay Barker 2500 pounds in damages…
It was a very long time before Francesca got to sleep that night.
At ten o'clock the next morning, Francesca, sat down at the desk in her room, and picked up her mobile phone. After closing her eyes for a second or two, she searched down through the numbers until she found the one for Fastwings. Then, before she could change her mind, she pressed the Call button.
The number rang for a very long time. Half of Francesca was praying that it wouldn't be answered, but just as she was about to give up, she heard Doug's voice.
'Fastwings,' was all he said.
Francesca decided she must sound firm. Taking a deep breath, she said, 'Hello, it's Francesca here… Francesca Bartolli.'
Doug gave a short cruel laugh. 'Ah, Francesca Bartolli,' he responded sarcastically. 'For a moment, I thought it might be the other Francesca I teach.'
Francesca didn't respond. She hated Doug now; hated him with all her heart.
'So, what can I do for Francesca?' he asked.
Francesca took another deep breath. 'I'm ringing,' she said, 'because I've decided I must cancel.'
There was a slight pause. Then Doug spoke again. 'I see,' he said carefully. 'When would you like your lesson instead?'
Francesca put a hand to her head. 'No,' she said more quietly. 'I mean I want to cancel the course. I've decided not to continue the flying lessons.'
There was a long silence after that. Francesca's hand trembled as she waited for Doug's response. The silence went on and on. Finally, Francesca decided something must be wrong.
'Are you still there?' she asked.
'Oh yes, I'm here,' Doug replied.
He didn't say anything more. Francesca felt a tight ball in her throat.
At last Doug broke the silence. 'What's the problem, Francesca?' he asked. 'Just because I put my hand on you a couple of times to calm you down… Is that really so terrible?'
'It wasn't to calm me down,' she replied quickly.
'What was it then?' Doug asked.
'You know very well,' she protested. 'But it's not only that - it's…' She stopped. Francesca didn't know what to say. She didn't want to say anything about what she'd read the previous night. She bit her lip.
'What exactly are you accusing me of, Francesca?' Doug asked quietly.
Francesca searched for words. She'd prepared in advance what she was going to say, but now the memory of that newspaper article had wiped all the words from her head.
'I… I just want to stop,' Francesca said, her nerve failing her. 'I can't explain. I'm sorry. It was a mistake.'
After another pause, Doug spoke again. 'I see,' he said. 'So you're not going to have lessons somewhere else then?'
Francesca hesitated. Although she'd expected the question, now she realised she had made the mistake of not deciding firmly on the answer.
'I haven't made any plans,' she said. 'I'm not sure. I may go back to Switzerland.' It came out before she knew she was going to say it.
'What a pity,' Doug replied, with a hint of sarcasm.
'Yes,' Francesca said.
There was another silence.
'Well, don't expect any of your money back,' Doug said finally.
'What do you mean?' Francesca asked. 'You can't keep my money!'
There was a pause. Then Doug spoke again. 'I don't know about that, Francesca. You see, the way I understand it, we had a contract - a contract for a whole flying course, and now you're trying to break the contract. I think I can do whatever I like and you don't have a leg to stand on.'
Francesca felt panic rising suddenly in her throat. 'I… I don't understand. What do you mean, "a leg to stand on"?'
'I mean, you can't do anything about it, Francesca,' Doug answered slowly. 'If I decide not to give you any money back, then that's your hard luck.'
Francesca didn't know what to do. She could hardly breathe.
'But you can't do that!' she said.
'Listen, Ms Bartolli,' Doug replied with exaggerated politeness. 'You've called to tell me you want to break your contract and as good as accused me of trying to rape you! How do expect me to react? Who exactly do you think you are? It seems to me you've got a pretty big idea of yourself!'
Francesca felt tears coming and it made her furious. She never cried. She didn't know what to do, what to say. Suddenly she felt completely out of her depth.
'Please,' she said desperately, hating herself for being weak. 'Don't do this to me!'
There was another pause.
'Well, I'll have to think about it. You say you're going back to Switzerland?'
Francesca fought against the tears.
'Probably,' she muttered.
'Because if you decide to join another flying school here, I will be very, very angry,' he went on.
Francesca felt the tears rising up through her body and all of a sudden, just as they burst, she shouted out down the phone.
'Oh, stop it, please! Just leave me alone!' Then, without knowing she was about to say it, she added, 'I wish I'd never come here. I hate it here in England. I just want to go home!'
With that, she ended the call and in a sudden fit of despair, threw the phone hard down onto her bed. It bounced once, and crashed against the wall. As the flood of tears streamed from her eyes, Francesca saw that the phone had broken open and the battery had fallen onto the floor. She threw herself onto the bed and covered her head with the pillow.
مشارکت کنندگان در این صفحه
تا کنون فردی در بازسازی این صفحه مشارکت نداشته است.
🖊 شما نیز می‌توانید برای مشارکت در ترجمه‌ی این صفحه یا اصلاح متن انگلیسی، به این لینک مراجعه بفرمایید.