سرفصل های مهم
فصل 11
توضیح مختصر
زمان مطالعه

10 دقیقه

سطح

متوسط
دانلود اپلیکیشن «زیبوک»
این فصل را می‌توانید به بهترین شکل و با امکانات عالی در اپلیکیشن «زیبوک» بخوانید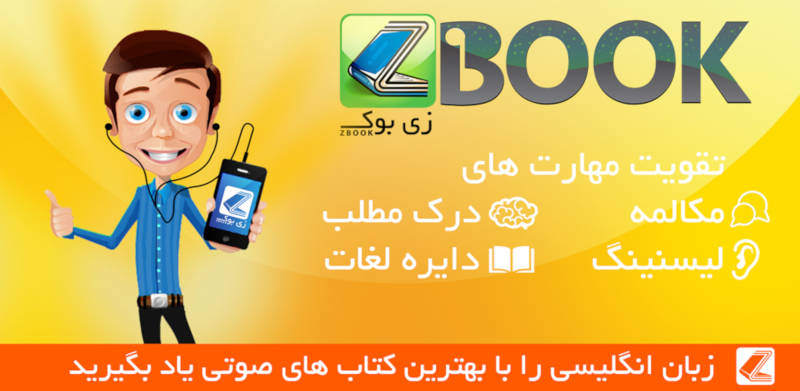 متن انگلیسی فصل
CHAPTER ELEVEN
A gentle touch
That night, lying there in the darkness, Francesca replayed her meeting with Tom over and over in her mind. It was amazing to her how quickly and dramatically her mood could change. All the previous week she'd been down in the deepest depths of misery, her dream of becoming a pilot completely ruined. Then, all of a sudden, after meeting Tom in the park, she was sailing up through the clouds, floating through the air like a bubble of soap. It made her want to laugh; she actually lay there on the pillow with a smile on her lips. Life could begin again! The dream was not dead.
As she finally drifted closer to sleep, the memory of Tom's face formed in her mind. She liked his big nose. It made her smile once again to remember the way he kept holding it between his thumb and finger, as if hoping to find that it might have reduced in size.
---
It was a long wait till her next free afternoon, but the following Tuesday, she was waiting at her window when Tom's small red car pulled into the Thompson's driveway. Telling herself not to rush and seem too eager, she waited until she saw him climb out of the car and approach the front door. Then she ran down the stairs and opened the door.
'Hi,' he said cheerfully, touching his nose as he did so. Francesca couldn't prevent a small laugh. Tom looked puzzled.
'What's funny?' he asked.
'Nothing. I'm sorry, I'm just excited,' Francesca replied.
They stood there, looking at one another for a moment or two, both a little embarrassed, then Tom laughed as well.
'Right, we'd better go!'
They climbed in the car and set off, still laughing, like over-excited children. Soon, they were speeding towards the airfield. Tom proved to be a terrible driver - either that or his nerves had got the better of him. They seemed to approach traffic lights and roundabouts at great speed, then need to brake very hard. At the same time, Tom chatted away happily, telling Francesca all about Flying Start and its history, about the aircraft and about George, the instructor who would take her flying that afternoon. Francesca could hardly take a word in. She was so excited, so relieved that her life was moving forward again. She sat back with her head close to the open window and let the wind blow through her hair. She felt as though she'd been reborn.
After twenty minutes they arrived at the airfield. When they went into the Flying Start office, two middle-aged men were sitting at a small round table, examining a map. Tom introduced them: Mike, another student like herself, and John, his instructor. Francesca then noticed a silver-haired man of about sixty-five sitting on the sofa, reading the newspaper and drinking coffee. For a second or two, Francesca wondered what he was doing there, but then the man got to his feet and stretched out his hand.
'Something tells me you must be Francesca,' he said. 'My name's George Scott. I believe we're going flying together.'
The moment she shook his hand, Francesca felt herself relax.
'If you're Italian, you must like coffee,' he said.
'I love coffee,' Francesca replied, a little puzzled by the man's remark.
George's eyes twinkled with amusement. 'In that case,' he went on, looking down at the cup he was holding, 'don't drink any of this stuff - unless you've got a death wish, that is.'
---
Half an hour later, after doing all the usual checks, Francesca watched from the left-hand seat of the Flying Start Cessna 152, as George climbed painfully into the plane.
'I'm getting too old for this,' George said. 'You know the worst thing about flying a light aircraft?' he went on, pulling himself up and round into the seat.
'No,' Francesca answered.
'It's getting inside the bloody plane,' George went on. He finally managed to drag his second leg inside the door, then spent another exhausting minute putting on his safety harness. Once that was done, he turned to Francesca.
'Right, take her away, Ms Bartolli. Wake me when we get to 1000 feet.'
Francesca laughed, but George was almost true to his word. For the next fifteen minutes, Francesca was totally in control and George sat beside her without saying a thing.
She took the plane round to the waiting point before the start of the runway, performed all the aircraft checks, then called to the control tower to line up on the runway. With a wave of his hand, George then indicated that she should pull forward onto the runway.
Once the control tower had cleared her for take-off, Francesca turned to him.
'Shall I take off?' she asked.
'Can't think of another way to get to 1000 feet, can you?' George replied, his eyes twinkling with good humour again.
Francesca laughed, and pushed in the throttle.
The little plane seemed to sit up suddenly, then pulled itself down the runway, gathering speed all the time. Checking the airspeed dial, Francesca watched as the needle reached 60, then she pulled back gently on the control column. Out of the corner of her eye, she was aware of George sitting up more alertly, his hands loose on his knees, ready if necessary to reach out to the controls.
They climbed steadily to height. When Francesca glanced across, she saw George searching the sky around them, checking for danger. She realised now that his casual act was exactly that. Every moment they'd been in the air he'd been ready to take control. It comforted her tremendously. While he left her to fly the plane, she felt confident that he would react quickly the moment there was a problem.
'Very nice,' he said at last. 'You've got a very gentle touch. Now, do you fancy having another go at landing? I think you said that was the point you reached at Fastwings.'
Francesca nodded. 'OK,' she answered, trying to sound positive.
They flew back along the side of the airfield. A minute later, Francesca looked over her shoulder and saw the end of the runway about forty-five degrees behind. Careful not to lose any height, she turned the plane through ninety degrees, then reduced the power a little. Slowly, they began to lose height. Half a minute later, with the end of the runway almost directly opposite the left-hand window, she turned again so the runway was directly ahead.
With her hand on the throttle, Francesca let the plane slip slowly down through the air. It was like being on a very gentle children's slide. Beside her, Francesca could see George sitting relaxed. The runway seemed to rise up to meet them. She tried to picture the moment to pull back on the control column, the rush as the ground seemed to swallow them up. 'Wait…' she murmured to herself, 'Wait…'
All of a sudden the runway seemed to open out as if it were a sheet being unfolded in front of her. She pulled back and held steady. 'Now, hold on!' she said under her breath. The plane sank gently down, then a moment later there was a small bump as the main wheels met the ground.
Carefully, she pushed the control column forward to bring the nose wheel down and they rolled along the runway. As they did so, Francesca felt the blood begin flowing back to her fingers. She hadn't realised she had been so tense.
'That, Ms Bartolli,' George said, looking across at her, 'was a landing I would have been proud of myself.'
He stretched out his hand. Smiling with delight, Francesca shook it.
Tom was waiting when they pulled up outside the hangar.
'How did it go?' he asked anxiously, as they climbed out of the plane.
'Bloody awful,' George answered, his eyes twinkling once more. 'Don't know where to start.'
'Really?' Tom said, his face screwing up.
Francesca went up to him. 'It was wonderful,' she said. 'Thank you, Tom,' she added. 'I'm so very glad you spotted me that afternoon in the park.'
مشارکت کنندگان در این صفحه
تا کنون فردی در بازسازی این صفحه مشارکت نداشته است.
🖊 شما نیز می‌توانید برای مشارکت در ترجمه‌ی این صفحه یا اصلاح متن انگلیسی، به این لینک مراجعه بفرمایید.