سرفصل های مهم
فصل 05
توضیح مختصر
زمان مطالعه

8 دقیقه

سطح

ساده
دانلود اپلیکیشن «زیبوک»
این فصل را می‌توانید به بهترین شکل و با امکانات عالی در اپلیکیشن «زیبوک» بخوانید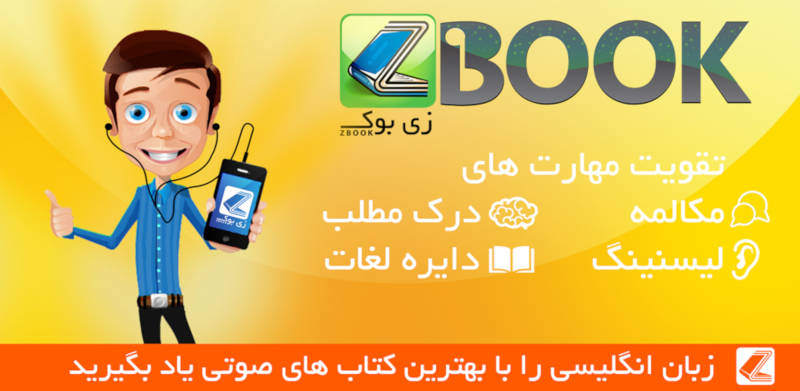 متن انگلیسی فصل
CHAPTER FIVE
Getting to know you
Ninety minutes later, Francesca was hurrying down the road to the airfield gates. The lesson had finished late and now she was in danger of missing her bus. She broke into a run. If she missed the bus, she wouldn't be back in time to get the children's dinner. But despite running the rest of the way, she saw the bus disappearing round the bend just as she reached the gates.
Miserably, she sank down onto the grass by the entrance. The next bus wasn't for another hour. She could ring Mrs Thompson, but she didn't want to let her down. She was just on the point of calling a taxi and facing up to all that expense when she saw a grey Audi approaching. The next moment it pulled up beside her. It was Doug. He lowered the window and leant across.
'Waiting for a pick-up?' he asked.
Francesca's heart missed a beat. Suddenly, she wasn't sure of her English. Didn't 'pick-up' have a double meaning?
'I missed my bus,' she answered flatly.
'Jump in,' he went on. 'I'll give you a lift.'
The passenger door opened. Francesca stood there looking at it stupidly. Half a dozen conflicting thoughts were rushing round her head, some saying: 'Don't get in, don't be crazy,' while others were saying: 'Don't be ridiculous, you've just been alone in a plane with him! What's the difference?'
'What's the problem?' Doug asked.
Taking a deep breath, Francesca stepped forward, climbed inside the car and pulled the door closed.
All of sudden she felt trapped. The car pulled away. Soon they were driving towards the city centre. Francesca tried to calm herself.
After a short time, Doug glanced across. 'So, tell me more about yourself,' he said. 'I think we ought to know a little about each other, don't you - especially if we're spending all this time alone together.'
Francesca felt her whole body tense up. 'You know most things about me already,' she murmured.
'No, I don't,' Doug answered. 'I'm interested. A beautiful girl like you, giving up everything in Switzerland and coming over here to learn to fly. Most girls your age are probably chatting on Facebook and discussing boyfriends.'
'I'm not fifteen years old,' Francesca replied sharply.
'Oh, I can see that,' Doug answered, looking across. 'No, I simply meant you're pretty unusual. Not many of my students come for their flying lessons by bus, you know.'
Francesca kept her eyes firmly on the road ahead.
'It must have meant a lot of sacrifices,' Doug said.
Feeling she had to reply, Francesca answered, 'Not many.'
'Come on,' Doug continued, 'What about holidays, clothes, all that sort of thing? And no doubt you've left behind at least one boy with an aching heart.'
Francesca felt sick. She was urging the car on, willing it to get to the city quickly.
'Why do you keep asking about boyfriends?' she said, trying to keep control of her voice.
This seemed to amuse Doug even more. 'I just thought it might be quite lonely for you here all on your own.' He looked across at her and smiled.
Francesca took a moment to reply. 'Look,' she said, unable to hide her temper. 'I don't think my private life is any of your business. But if you must know - yes, I'm on my own and I'm very happy like that. All I want to do is get my pilot's licence. Just now I'm not interested in anything else.'
'An excellent philosophy,' Doug said. He turned towards her, that familiar smile playing around his lips again. 'Apologies for asking.'
Francesca didn't look back. Her blood was still boiling. After a couple of seconds, Doug looked away again.
They drove on in silence for a couple of minutes. Then, all of a sudden, Doug turned onto a quieter road.
Francesca tensed up again. It wasn't the route the bus took. 'Where are we going?' she asked.
'I thought you lived in Eaton,' Doug said. 'This is a short cut.'
Francesca shivered. A horrible scene began playing out in her mind: Doug driving her to some secret place, locking the car doors so she was trapped inside, then forcing himself on her. Her heart raced crazily. Surely it would be madness for him to try anything? She took a deep breath.
Doug glanced round. 'Are you all right?' he asked. 'You look very pale.'
'I'm fine,' Francesca answered weakly.
Doug watched her for a second or two longer, looking unconvinced. He didn't say anything for a time. They drove on.
After a couple of turns, Francesca suddenly recognised a church on the left-hand side. She breathed a sigh of relief. Perhaps Doug had taken a short cut after all.
'What's the name of your road?' Doug asked.
Francesca hesitated. 'If you just drop me here, I'll be fine,' she said quickly.
'Don't be silly,' Doug answered. 'Considering how much you're paying me, taking you back home for once is the least I can do.'
Francesca couldn't see a way out. 'It's Brabazon Road,' she said quietly.
Doug nodded. After several more turns, they swung into Francesca's road.
'What number?' Doug asked.
'Really, just here would be great,' Francesca protested.
'I run a door-to-door service,' Doug answered firmly.
Francesca swallowed hard. 'It's the big house on the left, just after the second tree,' she said.
A couple of moments later they pulled up at the entrance to her driveway. Francesca felt relief flood through her.
'Thank you very much,' she said, feeling she should try to be polite.
'My pleasure,' Doug said, smiling.
Francesca had her hand on the door. The next moment Doug suddenly leant across her. Terrified, Francesca pressed herself back into the seat. What was happening?
Doug gave a short laugh. 'Take it easy! I'm only opening the door for you.' He stretched right across her and reached to the door. 'Handle's a bit awkward, you see.'
The door swung open. Francesca climbed out.
'Thank you again,' she said very quietly.
Doug pulled the door shut and drove off without replying.
مشارکت کنندگان در این صفحه
تا کنون فردی در بازسازی این صفحه مشارکت نداشته است.
🖊 شما نیز می‌توانید برای مشارکت در ترجمه‌ی این صفحه یا اصلاح متن انگلیسی، به این لینک مراجعه بفرمایید.