سرفصل های مهم
فصل 01
توضیح مختصر
زمان مطالعه

24 دقیقه

سطح

خیلی سخت
دانلود اپلیکیشن «زیبوک»
این فصل را می‌توانید به بهترین شکل و با امکانات عالی در اپلیکیشن «زیبوک» بخوانید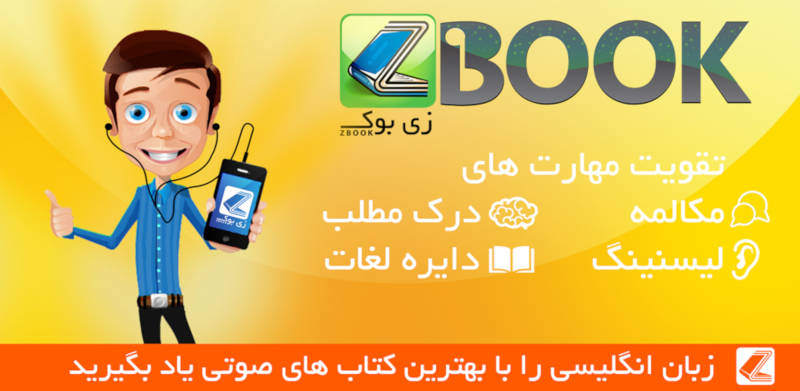 متن انگلیسی فصل
Chapter one
Iris Marle
Rosemary Barton died from cyanide poisoning, nearly a year ago…
Iris Marle was thinking about her sister, Rosemary Barton. For nearly a year she had tried to forget the blue face, the twisted fingers… The difference between that and the lovely, happy Rosemary of the day before… Well, perhaps not happy. She had been ill - she was tired and depressed. That's why she had killed herself, wasn't it?
But last night Rosemary's husband, George Barton, had called her into his study and shown her those letters. And now she had to remember the past.
Pictures came into her mind. Herself as a small child, eating bread and milk, and Rosemary, six years older, doing school work at a table. Rosemary going to boarding school, and coming home for the holidays. Rosemary going to live in Paris, and coming home an elegant, beautiful woman, with red-gold hair and dark blue eyes.
Rosemary's life became full of late breakfasts in bed, lunches with girlfriends and evening dances - while Iris still went to school, walked in the parks, ate supper at nine o'clock and was in bed by ten.
And then, Rosemary had married George Barton. Iris still wondered why. So many exciting young men had been courting her, while George Barton was fifteen years older than herself, kind, pleasant, and extremely dull. It wasn't money. Rosemary already had Uncle Paul's money. Paul Bennett wasn't really an uncle. He had been in love with their mother, but she had chosen another, poorer man, Hector Marle. Paul had accepted his defeat and remained a family friend. He had become known as Uncle Paul, and was godfather to Rosemary. When he died, he left his entire fortune to his thirteen-year-old goddaughter. So why had the rich and beautiful Rosemary married boring George Barton? She hadn't loved him. But she had been happy with him and was very fond of him.
A year later, Iris and Rosemary's mother, Viola Marle, had died. Their father, Hector, had died many years before, and so, at the age of seventeen, Iris went to live with Rosemary and George in Elvaston Square.
---
Iris had not seen much of her sister in those days. Rosemary was always out shopping, or going to parties. But she had seemed happy enough until that day, a week before it happened, when Iris had entered Rosemary's sitting room to find her sitting at her desk and weeping bitterly. Iris had never seen Rosemary cry before. It frightened her, although Rosemary had been ill with influenza and she knew that it could leave you depressed.
'Rosemary, what's wrong?' she cried.
Rosemary wiped her tear-stained face. 'Nothing!' she said, angrily. Then she stood up and ran out of the room. Puzzled, Iris walked over to the table, and saw her own name on a page of notepaper. Rosemary had been writing to her! She read the note.
Darling Iris
There isn't any point in making a will because my money goes to you anyway, but I'd like some of my things to be given to particular people.
To George, the jewellery he's given me.
To Gloria King, my cigarette case
To Maisie…
The note stopped there. What did it mean? Rosemary wasn't going to die. She had been very ill, but she was better now… my money goes to you anyway…
Iris had always thought Uncle Paul's fortune would go to George if Rosemary died, but it said here that the money would come to her instead. That did make things rather less unfair… She was surprised by the thought. Had she felt it was unfair for Rosemary to get all Uncle Paul's money? Perhaps, deep in her heart, she had. Rosemary always had everything! Parties, pretty dresses, young men in love with her and an adoring husband.
Iris picked up the unfinished letter, and put it safely away in one the drawers of the desk. After the fatal birthday party, it was used to prove that Rosemary had been depressed after her illness, and might have been considering suicide. Depression after influenza was the verdict given at the inquest.
Now, Iris wondered how she had not been able to see the truth.
---
After Rosemary's funeral the family lawyer had explained the details of Paul Bennett's will to Iris. Rosemary had inherited his fortune, and she was meant to pass it on to her own children when she died. But if she died childless, the money would go to Iris when she reached the age of twenty-one, or when she got married.
George invited Iris to continue living with him. He suggested that her aunt, Mrs Lucilla Drake, should also come and live with them. Mrs Drake had very little money of her own because her son spent it all, and so she was very pleased by George's invitation. Iris had happily agreed to the arrangement. George treated her like a younger sister, and Mrs Drake, who was a rather silly woman, let her do just as she pleased. The new household settled down comfortably together.
Six months after Rosemary's death, Iris had gone up into the attic of the house to look for a favourite jumper, which was packed away in a suitcase of unused clothes. Searching through the suitcase, she found an old robe that had belonged to Rosemary, and felt something in one of the pockets. She reached into the pocket and pulled out a letter in Rosemary's handwriting.
Darling, I know you don't mean it… We love each other! We can't just say goodbye. We belong together - for ever and ever! I don't care what people say. Love matters more than anything. You once said that life was nothing without me. And now you say that our relationship must end. But I can't live without you - can't, can't, CAN'T! George will understand that it isn't right to live together if you don't love each other anymore. We'll be wonderfully happy, darling, but we must be brave. I shan't tell George until after my birthday. Oh, darling…
The letter ended here. So, Rosemary had had a lover. And she had planned to go away with him. Who was this unknown man? Did he love Rosemary as much as she loved him? He must have done. And yet, he had suggested ending it. Was he tired of her? It seemed that he had wanted to end the affair, but that Rosemary had disagreed…
Rosemary had had many admirers, but there had been no one special, had there? Iris frowned. Could it have been Stephen Farraday? People said he was a brilliant politician - a possible future Prime Minister! Was that the attraction? Surely Rosemary couldn't really have loved such a cold, unemotional man? But it must be Stephen Farraday. Because, if it wasn't, it had to be Anthony Browne. And Iris didn't want it to be Anthony Browne.
Anthony had been devoted to Rosemary, but he had disappeared after her death, and no-one had seen him since. Of course, he travelled a lot. He had mentioned South America, Canada, Uganda and the USA. Iris thought he was actually American, although his accent was very slight. And there was no reason why he should have continued to visit the rest of them. He was Rosemary's friend, after all. But Iris didn't want him to have been Rosemary's lover. That would hurt - terribly.
She wanted to throw the letter away, but something stopped her from doing it. One day it might be necessary to show someone that letter, to explain why Rosemary killed herself. So instead, she took it downstairs, and locked it in her jewellery box.
---
Rosemary had died in November. In May, Iris, assisted by her Aunt Lucilla, had entered London's social world. She went to lunches, teas and dances, but she didn't enjoy them very much. It was at a rather boring dance at the end of June that she had heard someone behind her say 'Iris Marle?'
She had turned round, and looked straight into Anthony Browne's handsome face.
'You probably don't remember me,' he said, 'but…'
'Of course I do!' she smiled.
'Oh, that's splendid. It's been such a long time since I saw you.'
'I know. Not since Rosemary's birthday par…' She stopped in distress. (Rosemary's birthday party. Rosemary's suicide. She wouldn't think of it. She would not!) 'I'm terribly sorry,' he said, quickly. 'I shouldn't have reminded you.'
Iris swallowed hard. 'It's all right.'
'Please forgive me. Shall we dance?'
She nodded and floated onto the dance floor in his arms. 'Where have you been all this time?' she heard herself asking.
'Travelling, on business.'
'I see. So, why have you come back now?'
He smiled. 'To see you, Iris Marle.'
Since then, Iris had seen Anthony at least once a week. She walked with him in the park, sat next to him at dinner parties, danced with him. But he never came to Elvaston Square, always cleverly managing to avoid accepting her invitations. She began to wonder why. Was it, perhaps, because he and Rosemary had been lovers there in the past?
Then, one day, George had suddenly questioned her about the relationship. 'Who's this Anthony Browne you're seeing?' he asked. 'What do you know about him?'
She stared at him in surprise. 'Tony? He was a friend of Rosemary's.'
George blinked. 'Oh, yes, of course he was. Well, you should be careful of the fellow. You're a very rich young woman, you know.'
'Tony has plenty of money,' she cried, angrily. 'Why, he's staying at Claridge's hotel!'
George smiled. 'Very respectable - and expensive! All the same, my dear, nobody knows much about him. He doesn't come to this house, does he?'
'No. And I can see why, if you're so horrid about him!'
'I'm simply warning you. I'll talk to Lucilla.'
---
George did mention Anthony Browne to Aunt Lucilla, but she did not pay much attention to him at the time because her attention was focused on a telegram from her beloved son in Rio de Janeiro. 'Can you send me two hundred pounds?' it said. 'Life or death. Victor'
'Victor knows I don't have much money, so he wouldn't ask for help unless it was an emergency. I'm so afraid he'll shoot himself. I would never forgive myself if I didn't do what he asked.'
George sighed. 'I'll find out exactly what sort of trouble Victor's in. But you should let him try to get out of trouble by himself, Lucilla. He'll never take any responsibility for himself otherwise.'
'You're cruel, George. The poor boy has always been unlucky…'
George kept his thoughts about Victor to himself and decided to ask his efficient secretary to deal with it. He simply said, 'I'll get Ruth to send a telegram at once. We should know by tomorrow.'
The two hundred pounds was eventually reduced to fifty, which George paid himself. Iris told George how much she admired his kindness.
'Well, there's always one loser in the family,' he said, 'who must be supported by the others.'
'But Victor isn't your family. Couldn't I do it? You're always saying how rich I am.'
He smiled. 'Not until you're twenty-one. And I hope you won't do it then. But I'll give you one piece of advice. When someone threatens to end his life unless he gets two hundred pounds at once, twenty pounds will usually be enough… and ten will do! You can always cut down the amount. Victor would never kill himself! The people who threaten suicide never do it.'
'Never? What about Rosemary?' thought Iris.
---
Since Rosemary's death, George seemed older, and heavier. He had grown increasingly absent-minded, and spent a lot of time deep in thought. Something serious seemed to be worrying him. Iris sometimes noticed him staring at her with a puzzled look on his face. Then he started returning early from work and going straight into his study. She had followed him in there one afternoon, and found him sitting at his desk, staring into space. When she asked him what the matter was, he replied quickly, 'Nothing.'
As time went on, he began to ask peculiar questions, such as, 'Iris, did Rosemary ever talk to you?'
'Of course, George. About what? '
'Oh, herself, her friends. Whether she was happy. That sort of thing.'
Iris was afraid that George had found out about Rosemary's affair. But she didn't want to hurt him, and Rosemary had never said anything - so she shook her head.
'Oh, well, it doesn't matter,' he sighed.
Another day he asked her who Rosemary's best friends had been.
'Gloria King and Maisie Atwell,' she replied.
'Would she have told her secrets to them?'
'I don't know. What sort of secrets do you mean?'
Well, was she afraid of anybody? Did she have any enemies?' Iris stared at him in astonishment, and his face reddened. 'I just wondered.'
The next day, he asked her how well Rosemary knew the Farradays.
'I really don't know, George. But she was interested in politics.'
'Only after she met the Farradays in Switzerland. She never thought about political matters before that.'
'I think Stephen Farraday got her interested in the subject.' What did Sandra Farraday think about that? She might resent him having a friendship with another woman.'
Iris felt uncomfortable. 'Perhaps,' she agreed.
George suddenly changed the subject. 'Are you still seeing Anthony Browne?'
'Yes.'
'Isn't his business something to do with armaments?'
'He has never said.'
'Well, he certainly spent a lot of time with Lord Dewsbury last year, and Dewsbury is the chairman of United Arms Ltd. Rosemary saw a lot of Browne, too, didn't she? He took her dancing.'
'Yes.'
'I was surprised that she wanted him at her birthday party, though. She hadn't known him for long.'
'He dances very well. A picture of the fatal party at the Luxembourg restaurant flashed across Iris's mind. The round table, the soft lights, the seven guests: herself, Anthony, Rosemary, Stephen Farraday, Ruth Lessing, George and Stephen's wife Lady Alexandra, known to her friends as Sandra. That was the first time Iris had met Tony properly. Before then, he had just been a name, a shadow in the hall waiting to escort Rosemary out to yet another party…
She pulled her mind back into the present, to hear George saying, 'Well, do ask Browne to dinner one night, my dear. I'd like to meet him again.'
Iris was delighted. She gave George's invitation to Tony and he accepted, but on the day of the dinner he suddenly had to leave London on a business matter, and couldn't come after all.
---
In July, George announced that he had bought a house called Little Priors, in the Sussex countryside.
'Will it need decorating?' asked Mrs Drake.
'Oh, Ruth is arranging all that for us.'
Ruth Lessing, George's efficient secretary, was pleasant, and good-looking in a hard, black-and-white kind of way. George was devoted to her, and relied on her completely.
Lucilla Drake was annoyed. 'George, dear, women do like to arrange the colour scheme of their own drawing room!'
George looked upset. 'I wanted it to be a surprise!'
'I'm sure Ruth will have made it perfect,' said Iris. 'She's so clever. What shall we do down there? Is there a tennis court?'
'Yes, and it's only fourteen miles to the sea. And we'll have neighbours we know, too. The Farradays own a house nearby.'
They spent most of August and September in Sussex. Little Priors was a handsome house, tastefully furnished and decorated. Visitors came to stay at the weekends. There were tennis parties, and dinners with the Farradays. Sandra Farraday introduced them to the rest of their neighbours, and advised George about buying horses. Stephen was often away in London, working on political business. Iris suspected that he was deliberately avoiding the family at Little Priors.
---
The household had returned to London in October, and Iris had hoped that perhaps George would start behaving normally again. But then, late last night, he had knocked on her bedroom door, and asked her to come into his study for a talk. Half-asleep, she had agreed.
Downstairs, in the study, he invited her to sit down. 'Is anything the matter, George?' she asked, as he lit a cigarette with a shaking hand. He looked really ill.
'I can't go on alone. You must tell me if you think it's possible…' He rubbed his hand over his face. 'You'll understand when I've shown you these.' He handed Iris two neatly printed letters.
The first one said, 'YOUR WIFE DIDN'T COMMIT SUICIDE. SHE WAS KILLED.'
The second said, 'ROSEMARY WAS MURDERED.'
'They came about three months ago,' George continued. 'At first I thought it was a cruel joke, but then I began to think. Why would Rosemary have killed herself? Lots of people have influenza and feel a bit depressed afterwards, but Rosemary wouldn't kill herself just because she was unhappy. She might threaten to, but she wouldn't actually do it.'
'But what other explanation could there be, George? They found the cyanide poison in her handbag.'
'I know. But ever since these letters came, I've been thinking about it, and I believe they're true. That's why I asked you if Rosemary had enemies, or was afraid of anyone. Whoever killed her must have had a reason, and you must help me find out, Iris. You've got to remember that night in every detail. Because if she was killed, you see, the murderer must have been sitting at that table! '
مشارکت کنندگان در این صفحه
تا کنون فردی در بازسازی این صفحه مشارکت نداشته است.
🖊 شما نیز می‌توانید برای مشارکت در ترجمه‌ی این صفحه یا اصلاح متن انگلیسی، به این لینک مراجعه بفرمایید.