سرفصل های مهم
فصل 02
توضیح مختصر
زمان مطالعه

7 دقیقه

سطح

خیلی سخت
دانلود اپلیکیشن «زیبوک»
این فصل را می‌توانید به بهترین شکل و با امکانات عالی در اپلیکیشن «زیبوک» بخوانید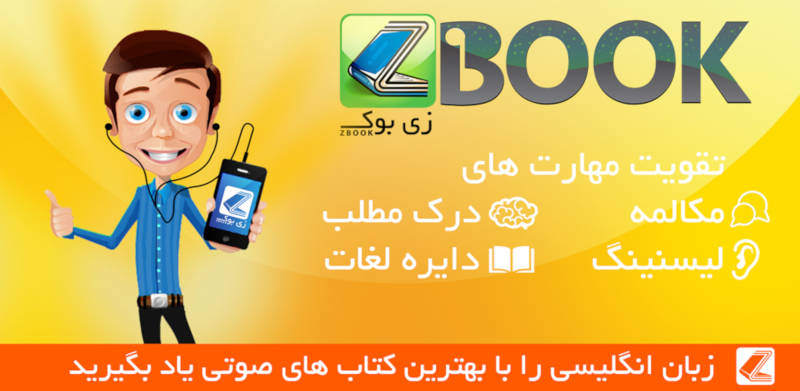 متن انگلیسی فصل
Chapter two
Ruth Lessing
Ruth Lessing, a well-dressed, dark-haired woman of twenty- nine, was devoted to George Barton. When she had first come to work for him, six years ago, at the age of twenty-three, she had discovered that he was a very disorganized and inefficient man. Being a business-like young woman, she had immediately taken control of his affairs. She had saved him time and money, chosen his friends, and advised him on his business decisions. George, Rosemary and Iris all called her Ruth, and she spent a lot of time with them at the house in Elvaston Square.
Last year, in early November, not long before Rosemary's death, George had spoken to Ruth about Victor Drake. 'I want you to do a rather unpleasant job for me, Ruth,' he said, one morning.
She nodded.
'My wife's cousin, Victor Drake, is a very bad man. He has ruined his mother, Lucilla, who has given him almost all her savings. He was caught forging a cheque while he was at Oxford University, and the family sent him abroad. He has travelled all over the world, but he never makes a success of anything he does. He's in London at the moment and has written to ask for money. I've made an appointment to meet him at twelve o'clock today, at his hotel, and I want you to go in my place. I believe the matter can be kept absolutely business-like if it's managed by a third person.'
'What do you want me to offer him?'
'A hundred pounds in cash and a ticket to Buenos Aires. The money will be given to him as he gets on the boat.'
Ruth smiled. 'You want to be sure he actually leaves!'
'Indeed. Are you sure you don't mind doing this for me?'
'Of course not.'
'Here's his ticket. I've booked him onto the San Cristobal, which sails from Tilbury docks tomorrow.'
Ruth put the ticket into her handbag. 'Where do I meet him? At the Rupert Hotel, Russell Square. My dear, what would I do without you?' George put a hand on her shoulder affectionately. 'You're the kindest, dearest girl in the world!'
---
Victor Drake was a very attractive man, but Ruth could sense the cold, calculating personality hidden beneath his obvious charm.
He greeted her with delight. 'So you're George's messenger? What a wonderful surprise!'
Coolly, she made George's offer, and Victor agreed to the deal at once. 'A hundred pounds? Not bad - I would have taken sixty, but don't tell George! And who's coming to see me off on the San Cristobal? You, my dear? How delightful.' His dark eyes smiled in his sunburned face. 'You've been with Barton for six years, haven't you, Miss Lessing? And he wouldn't know what to do without you. Oh, yes, I know all about you, my dear.'
'How do you know?' asked Ruth sharply.
Victor grinned. 'Rosemary told me.'
'Rosemary?'
'She was very nice to me. She gave me a hundred pounds, actually,' he laughed.
Although she disapproved of his bad behaviour, Ruth found herself laughing, too. 'That's too bad of you, Mr Drake.'
'Not at all. I'm a professional beggar, with an excellent technique. My mother, for example, will always send money if I send a telegram suggesting suicide.'
'You should be ashamed of yourself.'
'Oh, I am. I'm a bad man, Miss Lessing. But I do enjoy myself greatly. I've lived a very interesting life. I've been an actor, a shop-keeper, a waiter, a builder, a porter, and a circus assistant. I stood for President in a South American Republic. I've been in prison! And I've never done an honest job, or paid my own bills.' Ruth knew she should be horrified. But Victor Drake managed to make evil seem amusing.
'And you're not so good yourself, Ruth!' He was looking at her closely now. 'You worship success. George shouldn't have married that little fool Rosemary. He would have done much better to marry you. Rosemary's lovely, but she's got no brains at all. She's the kind of woman that men always fall in love with, but never stay with. Now, you… Well, if a man fell in love with you, he would never grow tired of it.'
'But George wouldn't fall in love with me!' she cried.
'Oh, Ruth. If anything happened to Rosemary, George would marry you at once. You know that as well I do. You could twist him round your little finger.'
It's true, thought Ruth, suddenly very angry. If it weren't for Rosemary, I could make George marry me.
Victor was watching her with amusement. He enjoyed putting ideas into people's heads. Or showing them the ideas that were already there…
---
Soon after Ruth returned to work that afternoon, Rosemary had called her on the telephone.
'Oh, Ruth,' she said, 'Colonel Race won't be here in time for my party, so ask George who he would like to invite instead. We need another man. There are four women coming. Iris, Sandra Farraday, and - I can't remember the other one.'
'I'm the fourth. You very kindly asked me.'
'Oh, of course - I'd forgotten!' Rosemary laughed, and ended the call.
At that moment Ruth Lessing realized that she hated Rosemary Barton. Hated her for being rich and beautiful and careless and brainless. She didn't need to work in an office. Everything had been handed to her on a golden plate. Love affairs, a devoted husband…
'I wish you were dead,' Ruth said to the silent telephone.
مشارکت کنندگان در این صفحه
تا کنون فردی در بازسازی این صفحه مشارکت نداشته است.
🖊 شما نیز می‌توانید برای مشارکت در ترجمه‌ی این صفحه یا اصلاح متن انگلیسی، به این لینک مراجعه بفرمایید.