سرفصل های مهم
فصل 26
توضیح مختصر
زمان مطالعه

10 دقیقه

سطح

متوسط
دانلود اپلیکیشن «زیبوک»
این فصل را می‌توانید به بهترین شکل و با امکانات عالی در اپلیکیشن «زیبوک» بخوانید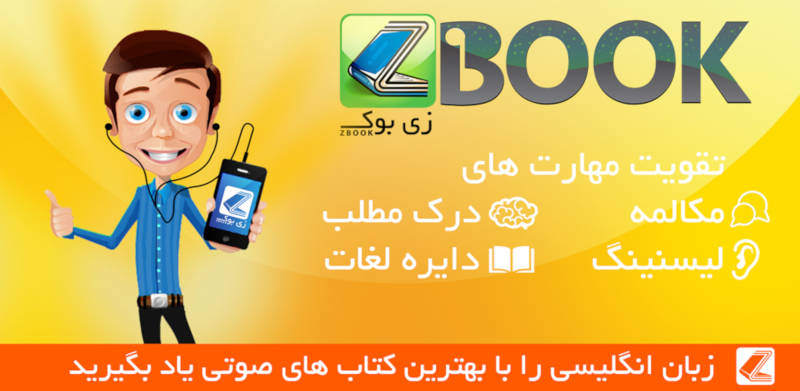 متن انگلیسی فصل
Chapter twenty six
Iris was lying on a sofa, in the sitting room at Little Priors, where she had been taken to recover from her terrible experience. 'And now, please, Tony, will you tell me all about it?' she asked.
Anthony smiled widely at Colonel Race, who was sitting by the window in the morning sunshine. 'I must say, I've been looking forward to this moment. If I don't tell people how clever I've been, I shall burst. So, here goes.
'George discovered that Rosemary's death wasn't suicide after all, and he started to investigate, but before he could reveal her killer, he was also murdered. However, his murder was impossible. George couldn't be poisoned, but George was poisoned. Nobody touched George's glass, but George's glass was tampered with.
And then I realized the one important point. George's ear is George's ear, because it is fixed to his head and cannot be removed without a surgical operation! But George's watch might belong to him, or might have been lent to him by someone else. In the same way, 'George's wine glass' simply means the glass from which he has just been drinking. There is nothing else to separate it from several other similar glasses.
'To prove this, I made an experiment. Race was drinking tea without sugar, Kemp was drinking tea with sugar, and I was drinking coffee. All three drinks looked similar. We were sitting at one of several small, round tables in a cafe. I made an excuse and hurried the others out into the entrance hall, knocking their chairs out of position as we stood up. I also secretly moved Kemp's pipe, which was lying beside his cup to the same position beside my cup.
'When we returned, Kemp pulled his chair up to the table again, and sat beside his pipe. Race sat on his right, and I sat on his left, as before. But now, the impossible had happened. Before, Kemp's cup had sweet tea in it. Now Kemp's cup contained coffee. These two facts can't both be true - but they are. Because Kemp's cup when he left the table, and Kemp's cup when he returned, are not the same thing.
'And that is what happened at the Luxembourg that night, Iris. After the cabaret, when you went to dance, you dropped your bag. A waiter picked it up - not the waiter who was serving your table and knew which seat was yours, but another waiter who was hurrying past and quickly picked up the bag and put it beside the plate one place to the left of yours. When you returned, you went to the place marked by your bag, and George sat down on your right. When he proposed his toast in memory of Rosemary, he drank from what he thought was his glass but was actually your glass. A glass which could have been poisoned earlier, because the only person who did not drink straight after the cabaret, was the person who was being toasted by the other guests - and that means you, Iris! You were the intended victim, not George! If things had gone as planned, we would have seen the suicide of the second Marle sister. A piece of paper which had contained cyanide is found in her bag, and the case is clear! The poor girl could not cope with her sister's death.'
Iris interrupted him. 'But why should anyone want to kill me?'
'Money, my darling! You inherited Rosemary's fortune. But if you died unmarried, the money would then go to your closest relative - your Aunt Lucilla. And then who else would benefit? Victor Drake, who has always exploited his unfortunate mother. It's easy to see Victor as a killer. And from the very start of the case, he has has been hiding in the shadows.'
'But Victor has been in South America for over a year!'
'Has he really? You see, this story starts with "Girl meets Boy!" When Ruth Lessing met Victor, I think she fell in love with him. Those quiet, sensible women often fall for bad men. And the evidence that Victor was in South America depends entirely on Ruth's word. It was Ruth who reported that Victor had sailed away on the S.S. Cristobal before Rosemary's death! And it was Ruth who suggested telephoning Buenos Aires on the day of George's death, then dismissed the telephone operator who knew she did not make the call.
'In fact, Victor Drake had left Buenos Aires several weeks before, but he left behind a telegram to be sent in his name on a certain date - another demand for money - which would prove that he was still there. Instead of which, he was the Mexican sitting with a girlfriend at the table next to ours at the Luxembourg! Bad skin and bloodshot eyes make a simple but effective disguise. In our party, I was the only person apart from Ruth Lessing who had ever seen Victor Drake, but I was sitting with my back to him. As we came into the restaurant, I did recognize a man I wanted to avoid, who I had known in prison as Monkey Coleman. But I never imagined that he was connected to the crime, or that he and Victor Drake were the same man.'
'But how did he do it?'
'It was simple,' said Colonel Race. 'During the cabaret he went out to make a telephone call, passing our table on the way. In the past, Drake had been both an actor and a waiter. Pedro Morales was an easy role for an actor to play, but to move professionally around a table, filling up champagne glasses, required the skill of a man who had actually been a waiter. And none of you noticed him. You were watching the cabaret, not the waiter.'
'And it was Ruth who put the cyanide paper in your bag,' said Anthony. 'Probably in the cloakroom when you first arrived. She did the same thing to Rosemary, a year ago.'
'I always thought it strange that George hadn't told Ruth about those letters. He took her advice about everything.'
Anthony laughed. 'Of course he told her. She knew he would. That's why she wrote them. Then she helped him to arrange his plan, and so she prepared nicely for suicide number two - which would be yours.'
'And to think I actually wanted her to marry George!'
'She would probably have made him a very good wife, if she hadn't met Victor.'
Iris shivered. 'Just for money!'
'Victor certainly did it for money. Ruth did it for money, for Victor, and also, I think, because she hated Rosemary. She had changed greatly by the time she tried to run you down in a car, and still further when she left Lucilla in the sitting room, and ran up to your bedroom. Did she seem dangerous when you saw her?' Iris considered. 'No. She just knocked on my door, came in and said everything was arranged and she hoped I was feeling all right. I said I was quite tired. And after that I don't remember anything.'
'Because she hit you on the head and knocked you unconscious, darling. Then she put you by the gas fire, turned on the tap and went out, locking the door and sliding the key back underneath it. She pushed the mat up against the door to seal it, and crept back down the stairs. Kemp and I were hiding in the bathroom as she passed. I ran up to your room and Kemp left to follow Ruth to where she had left the car. You know, I felt at the time there was something strange about the way she tried to convince us that she had come by train and bus.'
Iris shuddered. 'It's horrible to think someone wanted to kill me. Did she hate me, too?'
'Oh, I don't think so. But she didn't want her efforts to be for nothing. I'm sure Lucilla told her you had decided to marry me, which meant there was no time to lose. Once we were married, I would become the next heir to the fortune.'
'Poor Lucilla. I'm so sorry for her. Has Victor really been arrested?'
Race nodded. 'This morning, when he arrived in New York.'
'Was he going to marry Ruth? '
'She thought so. And I think she would have got her way.'
'Anthony, I don't like my money.'
'All right, sweetheart. I've got enough money of my own to keep a wife in comfort. Let's give yours away to charity.'
'I think I'll keep a little bit,' said Iris. 'So that if I ever wanted to, I could walk out and leave you.'
'I don't think that's the right attitude to begin married life with!' Anthony protested, laughing.
Colonel Race got up. 'I'm going to have tea with the Farradays.' He smiled broadly at Anthony. 'I don't suppose you're coming?'
Anthony shook his head and Race walked out of the room. He turned in the doorway and said, 'Good show,' before closing the door behind him.
'That,' said Anthony, 'is the highest mark of British approval.'
'He thought I had done it, didn't he?' asked Iris.
'It's not his fault. He has known so many beautiful spies, all stealing secret formulas and classified information, that he thinks it must always be the beautiful girl who did it!'
'So, how did you know I hadn't?'
'Oh, love, I suppose,' smiled Anthony Browne.
مشارکت کنندگان در این صفحه
تا کنون فردی در بازسازی این صفحه مشارکت نداشته است.
🖊 شما نیز می‌توانید برای مشارکت در ترجمه‌ی این صفحه یا اصلاح متن انگلیسی، به این لینک مراجعه بفرمایید.