سرفصل های مهم
فصل 04
توضیح مختصر
زمان مطالعه

14 دقیقه

سطح

خیلی سخت
دانلود اپلیکیشن «زیبوک»
این فصل را می‌توانید به بهترین شکل و با امکانات عالی در اپلیکیشن «زیبوک» بخوانید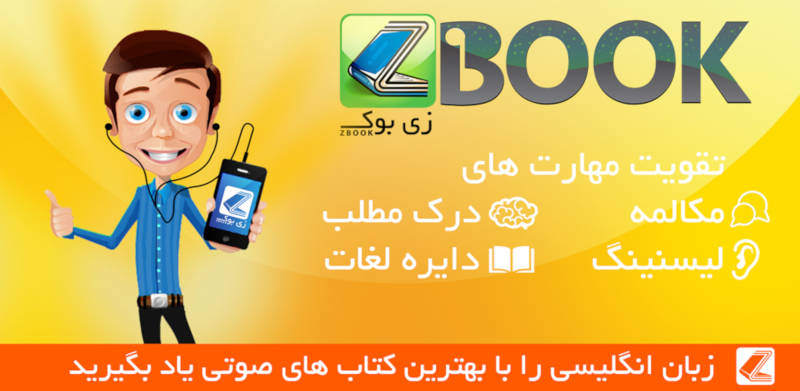 متن انگلیسی فصل
Chapter four
Stephen Farraday
From an early age, Stephen Farraday had been determined to succeed in life. He was a quiet, well-behaved boy who worked hard enough at school to earn a place at Oxford University. He graduated at the age of twenty-two, leaving his college with a reputation as a clever public speaker, a talent for writing newspaper articles, some useful friends, and an ambition to work in politics. Naturally shy, he worked hard to develop an excellent social manner, with the occasional flash of brilliance, and soon people began to say, 'That young man will go far.' He joined the Conservative party, and was quickly elected to a parliamentary seat. As he triumphantly entered the House of Commons for the first time, Stephen knew he had chosen the right career.
However, he soon realized that he was a very unimportant member of the government. How could he rise to a higher position? People didn't trust young politicians, so he needed something more than his own talents to help him. He needed the help of a powerful political family.
Marriage was the answer, he decided. Marriage to a well-connected woman, who would share his life and his ambitions; who would give him children and be proud of his success.
One day he was invited to a party at Kidderminster House, in Mayfair. The Kidderminsters were one of the most powerful political families in England. Lord and Lady Kidderminster had five daughters, three of them beautiful. Stephen was leaning beside a window, about twenty minutes after arriving at the party, when he noticed a tall, fair girl standing by the refreshment table, looking rather lost. He recognized her as Lady Alexandra Hayle - the least attractive of the Kidderminster's five daughters.
She did not have the same style and confidence as her prettier sisters, and he could see that she was shy and uncomfortable. Suddenly, Stephen recognized his chance!
He walked across to stand beside her at the table and picked up a sandwich. Then, turning to her, he said, 'Do you mind if I talk to you? I don't know many people here and I can see you don't either.' As he had guessed, the girl was too embarrassed to tell him who she really was.
They began talking together. Stephen mentioned a play, which she had also seen, dealing with some aspect of the social services. Soon, they were deep in a discussion about politics.
Stephen was careful not to overdo things. When he saw Lady Kidderminster entering the room looking for her daughter, he said goodbye and left the party. He did not want to be introduced to her just yet.
For several days afterwards, he watched Kidderminster House, waiting for the chance to see Lady Alexandra alone. His patience was rewarded one morning, when she came out with a small dog and walked towards Hyde Park.
Stephen hurried ahead, so that when Sandra entered through the park gates, he was already walking along the path towards her. As they passed one another, he stopped in delighted surprise. 'I say, what luck! I wondered if I'd ever see you again. I didn't tell you my name the other day. I'm Stephen Farraday - an unimportant Member of Parliament.'
She blushed, and said, 'I'm Alexandra - Sandra - Hayle.'
His reaction was perfectly judged - surprise, embarrassment, dismay. 'Lady Alexandra! Oh, dear! You must have thought I was so rude at the party! I should have known.'
'It doesn't matter, Mr Farraday,' she reassured him, quickly. 'Please, don't be upset. Why don't we walk to down to the river? ' After that, they often met in the park. They discussed politics, and he discovered that she was an intelligent and sympathetic woman. They became friends, and soon Stephen was invited to dinner at Kidderminster House. That evening, he made a good impression on Lord and Lady Kidderminster, who described him as 'A useful young man to know.'
Two months later Stephen proposed to Sandra. 'Sandra, I love you, and I want you to marry me. I believe that I shall be a very successful man one day. You won't be ashamed of your choice, I promise.'
'I'm not ashamed!'
'Then you do care for me, darling? '
'Didn't you know? '
'I had hoped - but I wasn't sure. I've loved you since I first saw you across the room and came over to speak to you. I was never more terrified in my life.'
'I think I loved you then, too…'
Sandra's parents were not happy that she wanted to marry a man from an ordinary family, who held an unimportant parliamentary position, but Lord Kidderminster knew his quiet daughter's determined nature. If she wanted Farraday, she would have him!
'The fellow has got a promising career ahead of him,' he admitted. 'And the Conservative party could certainly do with some young and talented new members.'
Lady Kidderminster agreed, reluctantly. 'Then we will have to help him…'
So, Alexandra Hayle married Stephen Farraday, and they moved into a charming house in Westminster. Soon afterwards, Sandra's godmother died and left her a delightful old house in the country, called Fairhaven. Stephen returned to Parliament with new energy. His connection with the Kidderminsters promised him a rapid rise in his career, and his wife was the perfect partner he had imagined, his ideal companion. Life was turning out just as he had planned. At thirty-two, success already lay within his reach.
And then the Farradays took a holiday in St Moritz, a skiing resort in the Swiss Alps, and Stephen saw Rosemary Barton across the hotel lounge. And the lie he had told to his wife became the truth at last. Across a room, he fell deeply, crazily, desperately in love. He had always believed that he was not a passionate man. Sensual pleasure held little interest for him. So, to fall in love like an inexperienced boy was a terrible shock. He could think of nothing but Rosemary's lovely face, her red- gold hair, her perfect figure. He couldn't eat or sleep. They went skiing together, danced together - and as he held her in his arms, he wanted her more than anything on Earth.
Two weeks after they returned to London, he became Rosemary's lover. Their mad affair lasted for six months. Stephen worked at the House of Commons, spoke at political meetings, and thought only of Rosemary - their secret meetings, her warm embrace. It was a sensual, feverish dream.
And after the dream, the sudden awakening. It was like coming out of a tunnel into daylight. One day he was a passionate lover, the next day he was Stephen Farraday again, thinking that perhaps they shouldn't meet quite so often. They had taken some serious risks. What if Sandra guessed the truth? Some of his excuses for absence lately had been pretty weak. Most women would have become suspicious by now.
He needed to escape.
He took a few days off work, and went down to Fairhaven with Sandra. It was peaceful, sitting in the gardens with his wife, playing golf, walking in the countryside. He felt like he was recovering from an illness.
He had told Rosemary not to write to him in Sussex. It was too dangerous, even though Sandra never asked him who his letters were from. So, when he recognized Rosemary's writing on an envelope at the breakfast table, he frowned in annoyance, and took it into his study to read.
Over several pages, Rosemary had written that she adored him, loved him more than ever, couldn't bear not to see him for five whole days. He thought that it was sweet of her to write, but she shouldn't have done it. Why couldn't she wait until he got back to London?
Another letter arrived the next morning. This time Stephen thought Sandra's eyes rested on it for a couple of seconds. But she didn't say anything. After breakfast he drove to the nearest town, to call Rosemary from a public telephone box.
'Hello, Rosemary?'
'Stephen, darling! Oh, I have missed you. Have you missed me?'
'Yes, of course. But don't write to me any more. It's not safe.'
'Don't be silly, darling. What does it matter? '
'I'm thinking of you, too, Rosemary.'
'Oh, I don't care what happens to me!'
'Well, I care, sweetheart.'
'When are you coming back? '
'Tuesday.'
'Can't you make an excuse and come up today?'
'I'm afraid it isn't possible.'
When Stephen rang off he felt exhausted. Rosemary and he must be more careful in future.
After that, things began to get difficult. Stephen was working so hard that it was impossible to give much time to Rosemary. But she didn't understand. She wasn't interested in his career. She just wanted him to tell her again and again that he loved her. Surely, he thought, she must know that by now! She made sudden, impossible demands. Couldn't he go down to the South of France and she could meet him there? One of those places where you never saw anyone you knew? Stephen said that there was no such place in the world. At the most unlikely spots you always met some old school friend that you hadn't seen for years. 'Well, it wouldn't really matter, would it? ' she said.
He felt suddenly cold. 'What do you mean? '
She smiled at him. 'Darling, it's stupid to go on trying to keep this a secret, so let's stop pretending. George will divorce me and your wife will divorce you and then we can get married.' Disaster! Ruin! 'I wouldn't let you do such a thing,' he said. 'But, darling, it doesn't matter what other people think of us.'
'It matters to me, my dear. A scandal of that kind would destroy my career.'
'But there are hundreds of other things that you could do. And you don't need to do anything, anyway! I've got lots of money of my own. We could travel the world!'
Who on earth did she think he was? At that moment, the spell was finally broken. Rosemary had a beautiful face and the brains of a chicken! And if Stephen wasn't careful, she would ruin his life. He said the things that men always say in these situations. They must end it for her sake. He couldn't risk bringing unhappiness on her.
But she had replied that she adored him! She couldn't live without him! They must tell the truth! She would tell George, and George would divorce her. Sandra would divorce Stephen, too - he had no doubt about that. And his career would not survive the scandal. Everything ruined because of his lust for a silly woman. He would lose everything. He would lose Sandra…
With a shock of surprise, Stephen realized that losing Sandra was his greatest fear. His dear, loyal Sandra. No! Somehow, he must keep Rosemary quiet.
'I won't do anything until after my birthday,' Rosemary had said. 'It would be too cruel. Dear George is making such a fuss about it.'
But if Stephen told her clearly that he no longer loved her, she might very well go to George in hysterics. She might even go to Sandra. He could hear Rosemary saying, tearfully, 'He says he doesn't care any more, but he's just being loyal to you. I know you'll agree that when people love each other, honesty is the only way. So, I'm asking you to give him his freedom.'
And Sandra would free him. She wouldn't believe that Stephen truly loved her. How could she, if Rosemary showed her the letters he had been stupid enough to write. He had never written such letters to Sandra…
'It's a pity that we don't live in the days of the Borgias,' he thought. A glass of poisoned champagne was about the only thing that would keep Rosemary quiet.
And then, a week later, there was cyanide in Rosemary's champagne glass. And across the table, his eyes met Sandra's…
مشارکت کنندگان در این صفحه
تا کنون فردی در بازسازی این صفحه مشارکت نداشته است.
🖊 شما نیز می‌توانید برای مشارکت در ترجمه‌ی این صفحه یا اصلاح متن انگلیسی، به این لینک مراجعه بفرمایید.