سرفصل های مهم
فصل 15
توضیح مختصر
زمان مطالعه

7 دقیقه

سطح

متوسط
دانلود اپلیکیشن «زیبوک»
این فصل را می‌توانید به بهترین شکل و با امکانات عالی در اپلیکیشن «زیبوک» بخوانید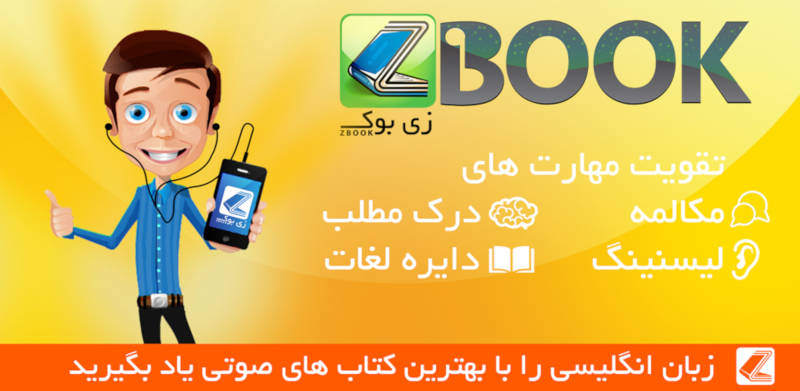 متن انگلیسی فصل
Chapter fifteen
Mr Morales was staying at the Ritz. He was not a pretty sight. His chin was unshaven, his eyes were red, and he had every sign of heavy drinking the night before. He said he was happy to help Chief Inspector Kemp and Colonel Race if he could, but he couldn't remember much about last night.
They asked what he could remember about the large table next to his own.
'I don't remember much about the people sitting there. At least not until that guy dropped dead. I do remember one of the ladies, though. Dark hair, black dress, great figure!' It was Ruth Lessing who had caught Mr Morales' attention. 'And, oh boy, she could really dance!'
Mr Morales admitted that he had been quite drunk by the time the cabaret began, and it was clear that he had no useful information to offer them. So Kemp thanked him and turned to leave the room.
'I'm sailing to New York tomorrow,' said Morales. 'Do you need me here? I'm enjoying myself, and if the police wanted me to stay in London, my boss won't complain.'
'Thank you, but I don't think your evidence will be needed at the inquest.'
---
Kemp and Race next went to call on the Honourable Patricia Brice-Woodworth, in Brook Street.
'It's maddening!' said Patricia, when they explained the reason for their visit. 'Probably the only chance in my life to be right there when a murder was done, and I wasn't even looking!'
As the Chief Inspector had guessed, Patricia and her fiance Gerald, had only been interested in each other. 'And you'll find,' he said, angrily, as they left the house, 'that Gerald Tollington's story will be the same. Oh, well. Let's try Morales' dinner guest, Christine Shannon. Then we'll have finished with the extra witnesses.'
---
Christine Shannon was extremely good to look at, and although she wasn't very intelligent, she had a lot of common sense and a talent for getting money from the men she attracted. She welcomed the two men into her small flat with real delight. 'I'd love to help you, Chief Inspector. Please, ask me anything you like.'
Kemp questioned her about the people at the large table, and she proved to be surprisingly observant. 'Things weren't going well. The man who was holding the party was trying so hard, but it was no good. The tall, blonde woman on his right was as stiff as a pole, and the girl in the green dress on his left was desperate to sit next to the handsome, dark man opposite. The fair man next to her looked ill and the black-haired woman next to him looked really nervous.'
'You seem to have noticed a great deal, Miss Shannon,' said Colonel Race.
'Well, actually, I wasn't having a very good time myself. I had gone out with this Mexican guy three nights in a row, and I was getting tired of him! He wanted to experience London night life, so we dined at the Compradour, and the Mille Fleurs, and then last night it was the Luxembourg. Champagne all the way - but his conversation was so boring! Just business deals he had done in Mexico, and all the women who were crazy about him. I got tired of listening after a while - so I just ate my supper and looked round the room.'
'Well, let's hope you saw something that may help us,' said Kemp.
Christine shook her head. 'I've no idea who killed the man. He just took a drink of champagne, went purple in the face and collapsed.'
'Do you remember when he had last drunk from his glass before that?'
She thought hard. 'Why, yes. After the cabaret, the lights went up, he picked up his glass and said something and the others picked up their glasses, too. They drank a toast of some kind. Then the music started and they all went off to dance, laughing for the first time. Champagne can do that for the dullest parties.'
'They left the table empty?'
'Yes.'
'And no one came near the table while they were away?'
'No one, except the waiter.'
'Which waiter?'
'One of the junior ones. Not the Italian.'
'And did this junior fill up the glasses?'
Christine shook her head. 'He just picked up an evening bag that one of the girls had dropped when they got up to dance, put it back on the table and went off again.'
'Whose bag was it?'
She concentrated. 'It was green and gold, so it belonged to the girl in the green dress. The other two had black bags.'
'Could someone else have gone to the table without you noticing?'
Christine shook her head. 'No. You see, Pedro had gone to make a telephone call, so I was just looking around. And there wasn't much to see, from where I was sitting, except the empty table next to us. Well, when they all came back to sit down, the man who died said something, and they all picked up their glasses again. And then it happened.' She paused. 'I thought it was a stroke. Pedro came back just then and I said, "Look, Pedro, that man's had a stroke." And he said, "He's passing out, that's all," which was pretty much what Pedro was doing himself. I had to keep my eye on him. They don't like you passing out at the Luxembourg.'
'That girl's an excellent witness,' Kemp said, as they left Miss Shannon's flat. 'If there had been anything to see, she would have seen it. It's a conjuring trick! George Barton drinks champagne, goes off to dance, comes back, drinks from the same glass, and suddenly it's full of cyanide! It's crazy!' He paused. 'That young waiter was the only person who was near the table while they were all away dancing.'
'If he had put anything in Barton's glass, Christine would have seen him,' Race remarked. 'I'm beginning to believe he did it himself. But if so, I'm sure he didn't know it was cyanide.'
'You mean someone gave it to him? Told him it was medicine of some kind?'
'Possibly.'
'Who? The Farradays?' asked Kemp.
'That's unlikely.'
'And Anthony Browne is equally unlikely, which leaves the loving sister-in-law…'
'And the loyal secretary.'
'Yes, she could have given him something like that.' Kemp looked at Race. 'I'm going to Kidderminster House now. What about you?'
'I'll go and see Miss Lessing,' said Race. 'I'll offer my sympathy. Maybe take her out to lunch.'
'So you think it's her, then?'
'I don't think anything - yet.'
مشارکت کنندگان در این صفحه
تا کنون فردی در بازسازی این صفحه مشارکت نداشته است.
🖊 شما نیز می‌توانید برای مشارکت در ترجمه‌ی این صفحه یا اصلاح متن انگلیسی، به این لینک مراجعه بفرمایید.