سرفصل های مهم
فصل 10
توضیح مختصر
زمان مطالعه

13 دقیقه

سطح

خیلی سخت
دانلود اپلیکیشن «زیبوک»
این فصل را می‌توانید به بهترین شکل و با امکانات عالی در اپلیکیشن «زیبوک» بخوانید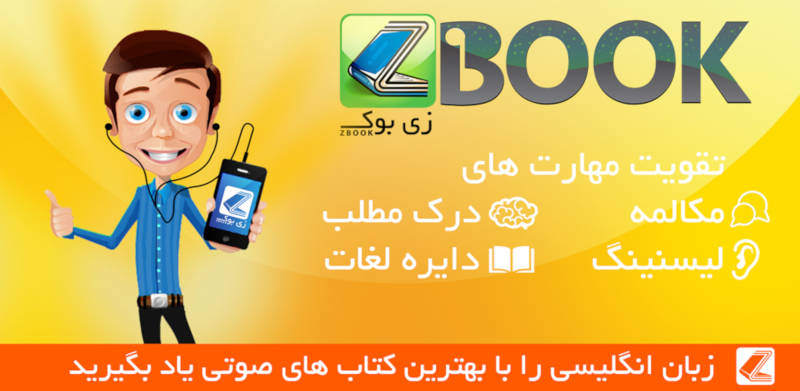 متن انگلیسی فصل
Chapter ten
Colonel Race was a tall, military-looking man in his sixties, with a tanned face, short grey hair, and intelligent dark eyes. Race was twenty years older than George Barton, who he had known ever since George was a boy. They were not particularly close friends. Race was an outdoors type of man, who had spent most of his life abroad, working for British Intelligence, while George was definitely a city gentleman. At this moment, Race was wondering just why 'young George' had asked him to come down to see him in Sussex. George had always been a cautious, practical, sensible man. But this afternoon he seemed very nervous.
Race took his pipe out of his mouth and looked across at George. 'So, young George, what's the trouble?'
'I need your advice, Race - and your help. Almost a year ago you were invited to dine with us in London, at the Luxembourg, but you had to go abroad at the last minute.'
Race nodded. 'To South Africa.'
'At that dinner party, my wife died.'
'I know. I read about it. Didn't mention it now, or offer you sympathy, because I didn't want to upset you. But I am sorry, you know that.'
'Oh, yes, yes. But that's not the point. My wife was supposed to have committed suicide.'
Race's eyebrows rose. 'Supposed?'
'Read these.' George handed the two letters to Race. 'Anonymous letters? Who do you think wrote them, George?'
'I don't know. I don't care. But I believe they're true. My wife was murdered.'
Race put down his pipe. 'Did you suspect this at the time? Did the police?'
'No, I just accepted the verdict. There was no suggestion of anything except suicide. The cyanide was in her handbag, so it seemed, at the time, quite straightforward.'
'Had she ever threatened to commit suicide?'
'Never. Rosemary loved life.'
Race had only met George's wife once. He had thought her beautiful but stupid - but not a depressive. 'What was the medical evidence as to her state of mind? ' 'Rosemary's own doctor was away on holiday at the time. His partner looked after Rosemary when she had the influenza, and he said it could cause serious depression. Later Rosemary's own doctor told me that he was very surprised at what had happened. Rosemary was not the suicidal type, he said.' George paused. 'It was then that I realized how unlikely Rosemary's suicide was. She could certainly get very emotional about things, and she would sometimes act without thinking, but I have never known her want to abandon life completely. What's more, if Rosemary had wanted to kill herself, she would never have done it that way. It was painful and… ugly. An overdose of sleeping medicine would be far more likely.'
'I agree. Was there any evidence as to how she obtained the cyanide?'
'No. But she had been staying with friends in the country and they had used cyanide to destroy a wasps' nest there one day. It was thought that she might have taken some then.'
'So, there was no natural disposition to commit suicide, nor any preparation for it. But there can't have been any evidence for murder, or the police would have found it. They're quite clever, you know.'
'Just the idea of murder would have seemed incredible then.'
'But it didn't seem so to you six months later?'
George said slowly, 'I think I must have been subconsciously unsatisfied all along. So when I saw the thing written down, it made sense at once.'
Race nodded. 'So, who do you suspect?'
George looked ill. 'If Rosemary was killed, one of those people at the table, one of our friends, must have done it. No one else came near us.'
'Who poured the wine?'
'Charles, the head waiter at the Luxembourg.'
Everybody knew Charles. It was impossible to imagine that he would deliberately poison a client.
'And the waiter who served us was Giuseppe, who always looks after me there. He's a delightful fellow.'
'So who was at the dinner party?'
'Stephen Farraday, the MP. His wife, Lady Alexandra. My secretary, Ruth Lessing. A fellow called Anthony Browne. Rosemary's sister Iris, and myself. There should have been eight guests, but when you cancelled, we couldn't think of anybody else to ask at the last minute.'
'Where were you all sitting?
'I had Sandra Farraday on my right. Anthony Browne sat next to her. Then Rosemary, Stephen, Iris - and Ruth Lessing, who sat on my left.'
'Had your wife drunk champagne earlier in the evening?'
'Yes. The glasses had been filled up several times. It happened while we were all watching the cabaret show. Rosemary collapsed just before the lights were turned up again. The doctor said that death must have been almost immediate.'
'Well, when you first consider it, the murderer seems obvious. Stephen Farraday was on her right. Her champagne glass would be close to his left hand. It would be simple to drop the poison in as soon as the lights were turned down and people were watching the show. Those Luxembourg tables are big, and I don't think anybody else could have leaned across the table without being noticed, even if it was dark. Even the man on Rosemary's left would have needed to lean across her to put anything in her glass. There is one other possibility, but we'll take Farraday first. Is there any reason why he would want to kill your wife?'
George answered unwillingly. 'They had been… close friends. If Rosemary had rejected him, he might have wanted revenge.'
Race looked at his red face, and continued. 'Possibility Number 2 is that it was one of the women.'
'Why?'
'In a party of seven, with four women and three men, there will be times during the evening when three couples are dancing and one woman is left sitting alone at the table. Did you all get up to dance?'
'Yes.'
'Before the cabaret, can you remember who was sitting alone at any moment?'
George thought. 'Yes. Iris was left out the last time, and Ruth the time before.'
'When did your wife last drink champagne?'
'Let me see, she had been dancing with Browne, who is rather an energetic dancer. I remember her coming back quite thirsty and finishing the champagne in her glass. Then they played a waltz and she danced with me. Farraday danced with Ruth, and Lady Alexandra with Browne. Iris stayed at the table. Immediately after that, it was the cabaret.'
'Did Iris inherit any money on your wife's death?'
'My dear Race - don't be absurd. Iris was devoted to Rosemary! '
'Never mind. She had the opportunity, and I want to know if she had the motive. Your wife was a rich woman. Did her money go to you?'
'No, it went to Iris, in trust until she's twenty one.' He explained Paul Bennett's will.
'The rich sister and the poor sister,' Race observed. 'Some girls might have resented that.'
'I'm sure Iris didn't.'
'Maybe not - but she certainly had a motive. Who else did? '
'Nobody. Rosemary didn't have an enemy in the world. I've been asking questions, trying to find out. I've even taken this house near the Farradays, so as to…' He stopped.
Race picked up his pipe and began to clean it out. 'You had better tell me, George.'
'What do you mean?'
'You're hiding something. You can protect your wife's name, or you can try to find out if she was murdered. But you can't do both.'
'All right,' said George, unhappily.
'Did your wife have a lover? '
'Yes.'
'Was it Stephen Farraday?'
'I don't know. It could have been him or Browne. I couldn't tell.'
'Tell me about Anthony Browne. I think I have heard the name before.'
'He's a good-looking, amusing chap, but nobody knows anything about him. He's supposed to be American, but he doesn't have much of an accent.'
'And you've no idea which of them it was?'
'No. I found her writing a love letter to someone, and I examined the blotting paper afterwards - but there was no name.'
'Well, Lady Alexandra has a motive, if her husband was having an affair with your wife. And so do Browne and Farraday, if they were having affairs they wanted to end. And so does Iris, because of the money. What about Ruth Lessing, your secretary? What sort of a girl is she?'
'She's the dearest girl in the world. Practically one of the family. I depend upon her in every way.'
Race made no comment, but mentally noted a definite motive for Ruth Lessing - an ambition to become the second Mrs Barton. Whether she wanted her employer's money, or she was genuinely in love with him, the 'dearest girl in the world' had a very definite reason for wanting the removal of Rosemary Barton.
'I suppose it's occurred to you, George,' he said, gently, 'that you had a rather good motive yourself.'
George looked horrified. 'No! It wasn't like that between me and Rosemary. I adored her, and she was very fond of me, but I always knew I would have to accept her love affairs. It hurt when it happened, but I would never have harmed her. And, anyway, if I had done it, why would I stir things up again, after a verdict of suicide was passed? It would be madness.'
Absolutely. I don't seriously suspect you, my dear chap. A successful murderer who got letters like these would just put them quietly in the fire. So, who does want to stir things up again? Who do you think wrote those letters, George?' 'Servants?' said George, uncertainly.
'If so, what servants, and what do they know? Did Rosemary have her own maid? '
'No. At the time we had a cook, Mrs Pound, who is still with us, and a couple of maids who have both left since then.'
'Well, now, Barton, think very carefully. Rosemary is dead. You can't bring her back. Do you really want to know if she was murdered? It may mean a lot of unpleasant publicity, your wife's love affairs will be common knowledge…'
'I want the truth!' cried George.
'Well, in that case, you must take these letters to the police.'
'I'm not going to the police - I'm going to set a trap for the murderer! I'm going to have a party at the Luxembourg, and I want you to come, Race. The same guests will be there: the Farradays, Browne, Ruth, Iris, and myself.'
'What are you going to do?'
George laughed. 'That's my secret. I want you to come - and see what happens.'
Race spoke sharply. 'George, these dramatic gestures don't work. Go to the police. They're professionals.'
'So are you. That's why I want you there.'
'Because I've worked for the Secret Service?' Race shook his head. 'I'm sorry, but I don't like your plan and I won't play. Give it up, George, there's a good man. It won't work, and it could be dangerous.'
'It will be dangerous for somebody all right.'
Race sighed. 'Oh, well, don't say I haven't warned you.'
مشارکت کنندگان در این صفحه
تا کنون فردی در بازسازی این صفحه مشارکت نداشته است.
🖊 شما نیز می‌توانید برای مشارکت در ترجمه‌ی این صفحه یا اصلاح متن انگلیسی، به این لینک مراجعه بفرمایید.