سرفصل های مهم
فصل 17
توضیح مختصر
زمان مطالعه

6 دقیقه

سطح

متوسط
دانلود اپلیکیشن «زیبوک»
این فصل را می‌توانید به بهترین شکل و با امکانات عالی در اپلیکیشن «زیبوک» بخوانید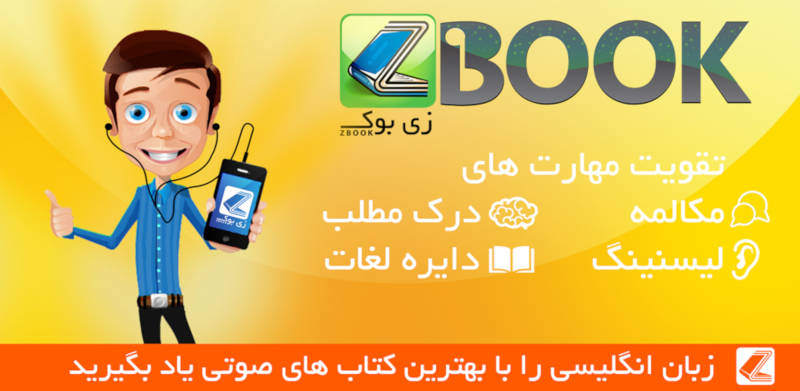 متن انگلیسی فصل
Chapter seventeen
Ruth welcomed Colonel Race into her office with calm friendliness. She was smartly dressed, as always, but he noticed the dark circles under her eyes, and the sadness round her mouth.
'I'm glad you've come, Colonel. Mr Barton was expecting you to join us last night. I was surprised that he hadn't invited another woman to make an even number of guests…' She broke off. 'What do such details matter now? I feel so stunned this morning.'
'But you have still come into the office?'
'Of course.' She looked shocked. 'There is so much to arrange.'
'George told me how much he relied upon you,' said Race. She swallowed hard and then said quietly, 'I was with him for nearly eight years, and I think he trusted me.'
'I'm sure of that,' Race went on. 'It is nearly lunch-time. Would you come and have lunch with me? I have a lot that I would like to say to you.'
'Thank you. I would like that very much.'
---
Race took Ruth to a quiet little restaurant, and they made polite, general conversation while they waited for their food. When the waiter had served them and left, she said, 'Do you want to talk about last night? I would like to talk about it, please. If I hadn't seen it happen, I wouldn't have believed it. Was it really murder, Colonel Race?'
'Did Kemp tell you that last night? '
'Not exactly, but it was clear what he was thinking.'
'Miss Lessing, you were with George for most of yesterday. Did he seem at all upset, or excited?'
She hesitated. 'It's difficult to say. He was upset, but there was a reason for that.' She told Race about Victor Drake, and his most recent demand for money.
'Hmm,' said Race. 'And Barton was upset about it?'
'He was annoyed, certainly, and he wanted to fix it quickly. It's happened before, several times, you see. In fact, last year Victor got into such trouble in this country that we had to send him to South America. But it seemed to me that he was actually angry because Victor's telegram arrived just as he was preparing his party at the Luxembourg, and he didn't want to think about anything else.'
'Did George tell you the real reason why he was having this party? '
She shook her head.
'He didn't tell you that he believed his wife had been murdered? '
She stared at him. 'George believed that?'
'Yes. He received two anonymous letters saying that his wife had been killed by someone else.'
'So that's why he was so strange this summer! And I knew nothing about it!' Ruth sounded upset. 'I see now that he must have had a plan in his head. Maybe he hoped that by recreating Rosemary's party, he would find a clue of some kind. And that's why he didn't tell me about the letters! Because, if it was a murder, then one of us round the table must have killed her. It might even have been me!'
Race said, gently, 'Did you have any reason for killing Rosemary Barton?'
She looked down at the table and sighed. 'I think you had better know.' Then she met his eyes. 'I was in love with George. I was in love with him before he even met Rosemary. And I would have made him a good wife. I could have made him happy. He loved Rosemary, but he wasn't happy with her.'
'Did you dislike Rosemary?'
'Yes. I was shocked when she died, but I wasn't sorry. I was glad.' She paused. 'Please, can we talk about something else?'
'I'd like you to tell me, then, everything you can remember about yesterday.'
Ruth recalled George's anger over Victor's new demand for money, and the arrangements they made through their South American agent. Then she described arriving at the Luxembourg and continued her story up to the tragic moment. Her report confirmed the other accounts Race had already heard.
Ruth frowned. 'If it was murder, it couldn't have been done by any of us! So, who did put the poison into George's glass while we were dancing? ' 'The evidence shows that no one else went near the table.'
'Then it doesn't make sense!'
'Do you have any idea who might have put the cyanide in the glass? Was there anything at all suspicious, last night, however small?'
For a moment, she looked uncertain. Then she answered, 'Nothing.'
But there had been something. He was sure of that.
---
After lunch, Ruth returned to the office, and Race drove to Elvaston Square.
Was it possible that Ruth Lessing was guilty, he wondered? She seemed honest and straightforward. But she certainly had a motive, at least for the first murder. With Rosemary gone, she had a good chance of becoming Mrs George Barton. Race thought that Ruth was too sensible to kill for money. But love? Perhaps. Loving George and hating Rosemary, she might well have coldly planned and executed Rosemary's death. The fact that a verdict of suicide had been passed could be just another example of her famous efficiency. But then George had received the anonymous letters and planned his trap. And so Ruth had silenced him… No, that didn't feel right. That suggested panic - and Ruth Lessing was not the type of woman who panicked. She was more intelligent than George and could easily avoid any trap that he might try to set.
So, it seemed that Ruth didn't fit after all…
مشارکت کنندگان در این صفحه
تا کنون فردی در بازسازی این صفحه مشارکت نداشته است.
🖊 شما نیز می‌توانید برای مشارکت در ترجمه‌ی این صفحه یا اصلاح متن انگلیسی، به این لینک مراجعه بفرمایید.