سرفصل های مهم
فصل 22
توضیح مختصر
زمان مطالعه

8 دقیقه

سطح

خیلی سخت
دانلود اپلیکیشن «زیبوک»
این فصل را می‌توانید به بهترین شکل و با امکانات عالی در اپلیکیشن «زیبوک» بخوانید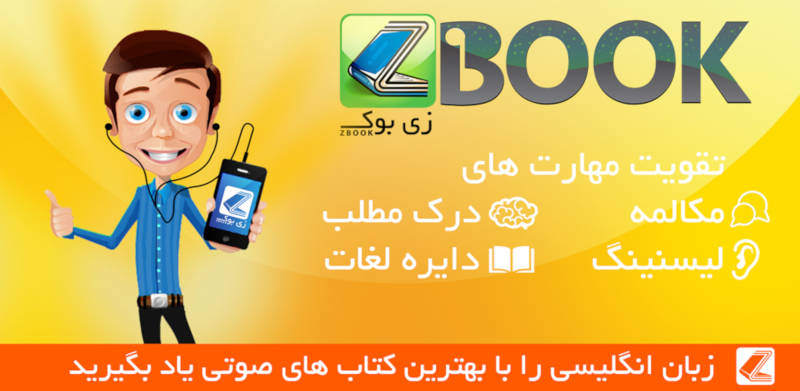 متن انگلیسی فصل
Chapter twenty two
Anthony Browne frowned at the card the hotel porter was holding out to him. Then he shrugged his shoulders. 'All right, show him up.'
He was standing at his window when the tall, military- looking man came in. A man he knew a great deal about. 'Colonel Race?' he said pleasantly. 'You were a friend of George Barton's, I know.' He offered him a chair. 'A cigarette?'
'Thank you.'
Anthony lit a match for him. 'You were the guest who didn't arrive that night - lucky for you.'
'You're wrong. That empty chair wasn't for me.'
Anthony was surprised. 'Really? Barton said…'
'He may have said so, but his plan was quite different. That chair was meant to be occupied, while the lights were off, by an actress called Chloe West, a young actress who looks like Rosemary Barton.'
Anthony whistled. 'I see.'
'She had been given a photograph of Rosemary and asked to copy her appearance. She even had the dress which Rosemary wore the night she died.' Race continued.
'Then the lights go on, and as people gasp in fear and horror, they see Rosemary back from the dead. And the guilty person cries out, "I did it!"' Browne did not believe it. 'What a terrible idea. A real killer isn't going to behave like a silly schoolgirl. If somebody poisoned Rosemary Barton, and was about to do the same to George, they had a lot of confidence, and it would take more than an actress in fancy dress to make them confess.'
'Ah, but remember that in Shakespeare's play, Macbeth panicked when he saw the ghost of Banquo he had killed. So, how about that, Mr Tony Morelli?'
There was a silence. Anthony sat down, and threw his cigarette into the fire. 'How did you find out?'
'You admit that you are Tony Morelli? '
'Why deny it? I expect you've got my details from America.'
'And you admit that when Rosemary Barton discovered your real identity, you threatened to murder her unless she kept quiet?'
'I tried to scare her,' agreed Tony, pleasantly.
Colonel Race stared uncertainly at the man sitting opposite him. 'Shall I tell you exactly what we know about you, Morelli?'
'It might be amusing.'
'You were convicted in the United States of trying to sabotage the Ericsen aeroplane works and were sent to prison. At the end of your sentence, you vanished. You were next discovered in London staying at Claridge's and calling yourself Anthony Browne. There you met Lord Dewsbury, and other important armaments manufacturers. You stayed with Lord Dewsbury, and he chose to share some top-secret information with you. It is a strange coincidence. Morelli, that a trail of mysterious accidents and some lucky escapes from industrial disasters occurred soon after your visits to various important armaments factories.'
'Coincidences,' said Anthony, 'are extraordinary things.'
'You returned to London and befriended Iris Marle, making excuses not to visit her home, so that her family would not realize how close you were becoming. Finally you tried to persuade her to marry you in secret.'
'And why not? I've served my prison sentence. I've made some useful friends. I've fallen in love with a charming girl and I'm keen to marry her.'
'So keen that you wanted the wedding to happen before her family could discover your background. Iris Marle is a very rich young woman.'
Anthony nodded. 'Families can be horribly interfering. Iris doesn't know anything about my criminal past. And I would rather she didn't.'
'I'm afraid she is going to learn all about it. Perhaps you don't realize.'
Anthony laughed. 'Oh, I know what you're thinking. Rosemary Barton found out about me, so I killed her. George suspected me, so I killed him! And now I'm after Iris's money! It all makes sense, but you can't prove a thing!'
Race watched him carefully for some minutes. Then he got up from his chair. 'All the facts about your past are true,' he said. 'And it's all wrong.'
Anthony narrowed his eyes. 'What's wrong?'
'You are. The story made sense until I saw you, but now it won't work. You're not a criminal. You're one of us, aren't you? A British Agent?
Anthony smiled slowly. 'Yes. That's why I've tried to avoid meeting you. I was afraid that you would guess what I am, and it was important that nobody knew - until yesterday. Now, thank goodness, it's all over. We've caught the gang of international criminals we've been hunting for the last three years. I've been working undercover, going to meetings, making connections inside the gang. At last, my chief decided that I had to commit a real crime and go to prison. It was the most certain way to convince the gang I was one of them.
When I came out of prison, they trusted me, and I gradually worked my way towards the centre of the operation. It was an international network, run from Central Europe. Acting as the gang's agent I came to London and stayed at Claridge's hotel. They had ordered me to make friends with Lord Dewsbury, so I joined the London social scene, and that's how I met Rosemary Barton.
'But one day I was shocked to learn that she knew I had been in prison in America as Tony Morelli. I was terrified for her safety! The criminals I was working for would have killed her immediately if they thought she knew about me. I tried to scare her into keeping her mouth shut, but I couldn't trust her to keep quiet.
'So, I decided to leave London - and then I saw Iris coming down a staircase. I promised myself that once my mission was finished, I would come back and marry her. When my part in the operation was over, I returned to London and found her again. I stayed away from her family, because I knew they would make inquiries about my background and I needed to stay undercover for a bit longer. But I began to worry about her. She looked ill and afraid - and George Barton was behaving very strangely. I asked her to come away and marry me, but she refused.
'And then I was invited to this party. As we sat down to dinner, George said you would be coming, so I told him that I had met a man I knew and might have to leave early. Actually I had seen someone I knew in America - Monkey Coleman - and I wanted to avoid him. But I really wanted to escape meeting you, as I was still undercover. And then George died. I had nothing to do with his death, or Rosemary's. I still don't know who did kill them.'
'Any idea?'
'It must have been either the waiter or one of the people at the table. I don't think it was the waiter. It wasn't me or Iris. It could have been one, or both, of the Farradays. Ruth Lessing seems to me to be the most likely person. But on both nights she was sitting in a place from which it was impossible for her to poison the champagne glass.' Anthony paused. 'Have you found out who wrote those anonymous letters yet?'
Race shook his head. 'No. I thought I had - but I was wrong.'
'Because someone knows that Rosemary was murdered. And, unless you're careful, that person will be murdered next!'
مشارکت کنندگان در این صفحه
تا کنون فردی در بازسازی این صفحه مشارکت نداشته است.
🖊 شما نیز می‌توانید برای مشارکت در ترجمه‌ی این صفحه یا اصلاح متن انگلیسی، به این لینک مراجعه بفرمایید.