سرفصل های مهم
فصل 08
توضیح مختصر
زمان مطالعه

7 دقیقه

سطح

سخت
دانلود اپلیکیشن «زیبوک»
این فصل را می‌توانید به بهترین شکل و با امکانات عالی در اپلیکیشن «زیبوک» بخوانید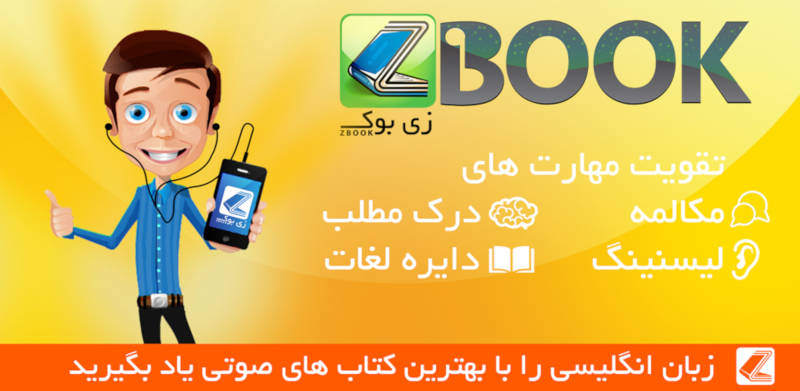 متن انگلیسی فصل
Chapter eight
'I wish they had never come to Little Priors,' Sandra exclaimed bitterly, as George and Iris left Fairfield after having lunch with the Farradays.
Stephen turned to look at her in surprise. 'I didn't know you felt like that about them, too,' he said.
'Neighbours are different in the country. You have to be either friends or enemies; you can't just see people occasionally, as you can in London. And so now we've got to go to this extraordinary party.'
They were both silent, remembering the scene at lunch, where George Barton's behaviour had been noticeably strange. He had been extremely friendly, but there had been a clear undercurrent of excitement in him. And then - that sudden, unexpected invitation. A party for Iris's eighteenth birthday. He did hope the Farradays would both come. Stephen and Sandra had been so kind to them here in Sussex. He had insisted on setting the date right then.
'I thought perhaps one day the week after next - Wednesday or Thursday? Thursday is November 2nd. Would that be all right? But we'll arrange any day that suits you both.'
It was an invitation that you couldn't politely refuse. Stephen had noticed Iris Marle blushing with embarrassment as Sandra smilingly accepted and said that Thursday, November 2nd, would suit them very well.
Now, voicing his thoughts, Stephen said sharply, 'We don't have to go. We can make some excuse.'
Sandra turned to look at him. 'He'll just change the date. He seems very anxious for us to come.'
'I can't think why. It's Iris's party, and I doubt she particularly wants us there.'
'No.' Sandra sounded thoughtful. 'You know this party is to be at the Luxembourg? '
'But that's ridiculous.' He was shocked. 'The man must be mad! We will certainly refuse to go. The whole thing with Rosemary's death was terribly unpleasant. The publicity, the pictures in the papers! Doesn't he realize how disagreeable it would be for us?'
'George told me his reason, Stephen. He said that Iris has avoided the Luxembourg ever since that night. But he consulted a psychiatrist, who said that after a bad shock, the cause of the trouble must be faced, not avoided. George believes it would help Iris forget all her unhappy memories if he planned a pleasant party at the same restaurant, with, as far as possible, the same guests at the table.'
'How delightful!' Stephen observed ironically. He was horrified by the thought.
'Do you really mind, Stephen? '
'I think it's a rather nasty idea. But if you don't mind -'
'I do mind, very much. But George made it impossible to refuse.'
'You don't have to go. I'll go and you can cancel at the last minute with a headache, or something.'
Sandra lifted her chin. 'That would be cowardly. No, Stephen, if you go, I go. After all,' she laid her hand on his arm, 'however little our marriage means, it should at least mean sharing our difficulties.'
He stared her in horror. 'Why do you say that? However little our marriage means?'
She looked back at him calmly. Well, isn't it true?'
'No! A thousand times no! Our marriage means everything to me.'
She smiled. 'I suppose we do make a good partnership, don't we?'
'Of course we do - but that's not what I meant.' Stephen was finding it hard to breathe. He took her hand in both of his, holding it very tightly. 'Sandra,' he said, shakily 'don't you know that you mean the world to me?' Then, suddenly she was in his arms and he was holding her close, and kissing her. 'Sandra - Sandra, darling! I love you! I've been so afraid I would lose you…'
'Because of Rosemary?' she asked.
'Yes.' He let her go, and stepped back, ashamed. 'You knew?'
'Of course.'
'And you understand?'
She shook her head. 'No. I don't think I ever will. Did you love her?'
'Not really. It was you I loved.'
'From the first moment you saw me across the room?' she reminded him, suddenly angry. 'Don't repeat that lie! For it was a lie.'
He answered, thoughtfully. 'Yes, it was - but I'm beginning to believe that it was actually true.'
'You were not in love with me,' she said, bitterly.
'I had never been in love. I was a passionless man. I was even proud of my emotional control! And then I did fall in love "across a room", in St. Moritz. It was a silly, violent love like a summer storm - brief, unreal, and quickly over.' He paused. 'It was here, at Fairhaven, that I realized that your love was the only thing in life that mattered to me.'
'I thought you were planning to go away with her.'
'With Rosemary?' He gave a short laugh. 'That would have been penal servitude for life!'
'Didn't she want you to go away with her?'
'Yes, she did.'
'What happened?'
Stephen drew a deep breath. 'The Luxembourg happened.' They both fell silent, remembering. Then Sandra asked, 'What are we going to do?'
'We'll face it together,' said Stephen, 'and go to this horrible party, whatever George's reason for it may be.'
'You don't believe his story about Iris?'
'No. Do you?'
'It could be true. But it's not the real reason.'
'What do you think this party is, Sandra?'
She met his eyes. 'I think it's a trap.'
مشارکت کنندگان در این صفحه
تا کنون فردی در بازسازی این صفحه مشارکت نداشته است.
🖊 شما نیز می‌توانید برای مشارکت در ترجمه‌ی این صفحه یا اصلاح متن انگلیسی، به این لینک مراجعه بفرمایید.