سرفصل های مهم
فصل 24
توضیح مختصر
زمان مطالعه

7 دقیقه

سطح

خیلی سخت
دانلود اپلیکیشن «زیبوک»
این فصل را می‌توانید به بهترین شکل و با امکانات عالی در اپلیکیشن «زیبوک» بخوانید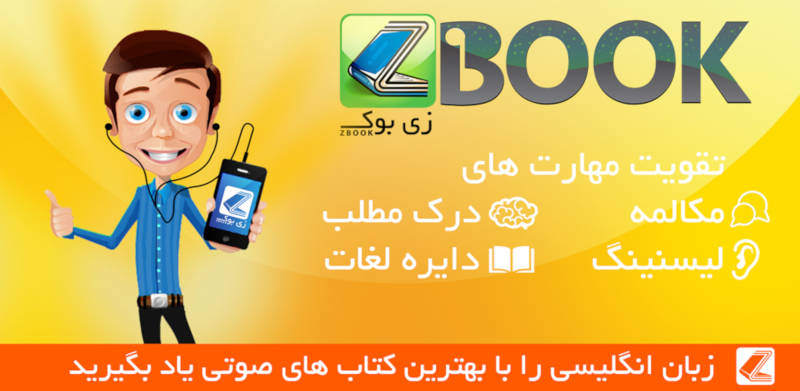 متن انگلیسی فصل
Chapter twenty four
An hour or two later, three men were sitting at a small round table in a cafe. Colonel Race and Chief Inspector Kemp were drinking cups of dark brown tea. Anthony was drinking the cafe's idea of a nice cup of coffee. It was certainly not Anthony's idea.
Chief Inspector Kemp, having checked into Anthony's real background carefully, had decided to accept him as a colleague. 'If you ask me,' he said, dropping several lumps of sugar into his tea and stirring it, 'this case will never come to trial. Our only hope was to find evidence of the purchasing or handling of cyanide by one of those five suspects, but we haven't. It'll be one of those cases where you know who did it, but simply can't prove it.'
'Do you know who did it?' asked Anthony.
'Oh, I'm pretty certain it was Lady Alexandra Farraday. I believe she's the jealous type. I doubt Mr Barton would have bought that house in the country unless he suspected one of the Farradays. He must have made it pretty obvious, insisting that they come to his party, so she decided to finish him off! That's just theory, but the fact is that the only person who could have dropped something into Mr Barton's glass just before he drank, would be Lady Alexandra, who was sitting on his right.'
'Just one point,' interrupted Race. 'Even if Lady Alexandra is a jealous woman, capable of murder, could she slip incriminating evidence into an innocent girl's handbag? A girl who has never done her any harm? Could the daughter of the Kidderminsters do such a thing?'
Inspector Kemp stared unhappily into his teacup for a moment, then decided to change the subject. 'Mr Browne,' he said, turning to Anthony, 'and I'll still call you that, if you don't mind - I want to thank you for bringing Miss Marle straight to me this evening to tell her story.'
'She didn't want to come, I imagine?' said Colonel Race. 'She's terrified, poor girl,' said Anthony.
'Naturally,' said the Chief Inspector, 'but I think we reassured her. She went home quite happy.'
'You may be right, Chief Inspector, that the case will never come to trial - but that's a very unsatisfactory ending. And we still don't know who wrote those letters to George!'
'Are your suspicions still the same, Browne?' asked Race. 'Yes, Ruth Lessing is my bet for the murderer. She was in love with George, and I believe Rosemary treated her pretty badly. I think she saw a chance to get rid of Rosemary, and then marry George herself.'
'Ruth Lessing has the cool character that could plan and execute a murder, and she certainly has the motive for the first killing,' agreed Race. 'But why would she then poison the man she loved and wanted to marry! And if she had hidden the cyanide packet in Iris's bag, why did she keep quiet about seeing her throw it under the table?'
'Perhaps she didn't see it,' suggested Anthony, doubtfully.
'I think she did. When I interviewed her, I knew she was hiding something.'
'So, who gets your vote. Colonel?' asked Kemp.
Race looked at the other men thoughtfully. 'You have both chosen female suspects. And I also suspect a woman.' He paused. 'I think the guilty person is Iris Marle.'
Anthony pushed his chair back with a crash, his face red with anger. With an effort, he regained his self-control, and although his voice shook slightly, it sounded as light and mocking as ever.
'By all means let us discuss the idea. Why Iris? And if so, why should she tell me about dropping the cyanide paper under the table?'
'Because she knew that Ruth had seen her do it.'
Anthony nodded. 'Very well. So, why do you suspect her? '
'The motive,' said Race. 'Rosemary inherited an enormous fortune, in which Iris had no share, but if Rosemary died childless, the money would be hers. Rosemary was depressed, exhausted by her illness, in just the mood where a verdict of suicide would be accepted.'
'And then George showed her those anonymous letters, and she panicked and murdered him, too? Is that what you think?'
'Yes.'
'So, how did she get the cyanide into George's glass?'
'I don't know.'
'Well, I'm glad there's something you don't know.' Anthony's eyes were dangerous. 'Right, then,' he continued, briskly, 'things have changed and we simply have to solve this case now. I'll restate the questions. Who knew that Rosemary had been murdered? And who wrote to George telling him so? Well, I'm afraid we'll have to ignore that first murder for now. It's too long ago, and we don't know exactly what happened. But I saw the second murder take place, so I should know how it happened.
'The perfect time to put the cyanide in George's glass was during the cabaret, but it couldn't have been done then because he drank from the glass straight afterwards. Nobody else touched his glass, but the next time he drank from it, it was full of cyanide. He couldn't have been poisoned - but he was! It was a conjuring trick… oh, of course!' He held his head in his hands, in obvious mental distress. 'That's it… that's it… for lots and lots of money - and maybe love as well? The bag… the waiter… Yes!'
He dropped his hands and stared at the other two men. 'Don't you see? A waiter could have poisoned the champagne, but not the waiter who was serving them! And George and George's glass are two different things! Come on, I'll show you.' He jumped to his feet.
Kemp looked regretfully at his half-full teacup. 'I have to pay the bill,' he muttered.
'No, no, we'll be back in a moment. I must show you outside. Come on.'
Pushing their chairs out of the way, he hurried the others into the entrance hall of the cafe. 'Do you see that telephone box over there?'
'Yes?'
Anthony felt in his pockets. 'Oh no, I haven't got a coin for the call. Never mind. I'd rather not do that, actually. Let's go back.'
They returned to the table. Kemp picked up his pipe and began to clean it out.
Race looked at Anthony, puzzled, and picked up his cup to finish his tea. 'Goodness me,' he said in great surprise. 'It's got sugar in it!' He looked across at Anthony, who smiled at him.
'And what on earth is this?' said Kemp, after tasting his own cup.
'Coffee,' said Anthony. 'I don't think you'll like it. I didn't.'
مشارکت کنندگان در این صفحه
تا کنون فردی در بازسازی این صفحه مشارکت نداشته است.
🖊 شما نیز می‌توانید برای مشارکت در ترجمه‌ی این صفحه یا اصلاح متن انگلیسی، به این لینک مراجعه بفرمایید.