سرفصل های مهم
فصل 23
توضیح مختصر
زمان مطالعه

7 دقیقه

سطح

خیلی سخت
دانلود اپلیکیشن «زیبوک»
این فصل را می‌توانید به بهترین شکل و با امکانات عالی در اپلیکیشن «زیبوک» بخوانید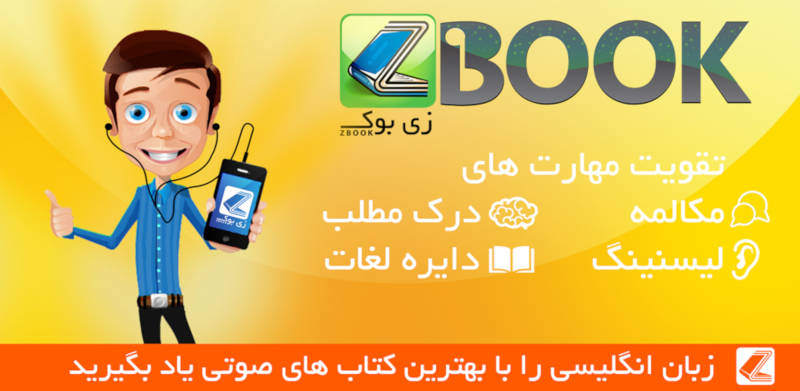 متن انگلیسی فصل
Chapter twenty three
On the day of the inquest into George's death, Anthony arrived at Elvaston Square at half-past five in the afternoon. He was told by the new parlourmaid that Iris had just come in, and was in the study.
Iris jumped nervously as he entered the room. 'Oh, it's you,' she said.
Anthony came quickly towards her. 'What's the matter, darling?'
'Nothing.' She paused. 'Only - I was nearly run over. Oh, it was my own fault. I was thinking so hard, I crossed the road without looking, and a car came round a corner really fast and just missed me.'
Anthony held her gently. 'Oh, Iris, I'm worried about you - not about your miraculous escape from under the wheels of a car, but about why you're wandering about in the middle of the road. What's worrying you, my darling? ' 'I'm afraid,' she said, quietly.
Anthony sat down beside her on a sofa. 'Come on.' He smiled, encouragingly. 'Tell me all about it.'
'I don't know if you'll believe me. It's about… the other night. You were at the inquest this morning, so you heard…' She broke off, her eyes wide and dark with fear.
'Very little' said Anthony. 'The police doctor talked about the effects of cyanide. The police inspector, who was the first to arrive at the Luxembourg, gave his report. George's body was identified by his chief clerk. And then the inquest was closed for a week.'
'That police inspector described finding a small paper sachet under the table, containing signs of cyanide.'
'Yes. Well, clearly whoever put the poison into George's glass then dropped the container under the table. Couldn't risk having it found on him - or her.'
Iris began to shake. 'No, Anthony. I dropped that packet under the table!'
He stared at her in amazement.
'You remember how George drank that champagne and then it happened?' she said.
He nodded.
'It was like some horrible dream. After the cabaret, when the lights went on again, I was so happy. Because that was the moment when we found Rosemary dead before, and I was so afraid that I would see it all again… see her lying dead across the table. But there was nothing there, and suddenly it felt as if the whole thing really was over at last, and everything would be all right again. So I danced with George, and started to enjoy myself at last.
'Then we came back to the table, and George asked us to drink to Rosemary's memory, and then he died and the nightmare was back again. I just stood there, shaking. And suddenly I started to cry. I opened my bag to get my handkerchief, and I found something tangled up inside it. It was a paper sachet, the kind you get medicine powders in from the chemist. But it wasn't in my bag when I left home! I had packed a powder compact, a lipstick, a handkerchief, a comb, and some loose coins. So, someone else must have put that sachet in my bag. And I remembered how they had found a sachet like that in Rosemary's bag after she died, with cyanide in it, so I dropped it under the table. I was really frightened. Somebody meant it to look as though I killed George, and I didn't.'
Anthony whistled. 'Did anyone see you do it? '
Iris hesitated. 'I think Ruth may have. But she was so shocked that I don't know if she actually noticed - or if she was just staring at me blankly.'
'Why weren't your fingerprints on it, I wonder? '
'I was holding it through the handkerchief.'
Anthony nodded. 'That was lucky.'
'But who could have put it in my bag? I had it beside me all the evening.'
'No. When you went to dance after the cabaret, you left it on the table. Somebody could have done it then - or when you visited the ladies' cloakroom as you arrived. Can you remember what happened in there?
Iris thought. 'We all went to the long table, put our bags down and checked our make-up in the mirrors. Ruth put powder on her nose, and Sandra tidied up her hair. I gave my coat to the attendant, and went over to the washbasins.'
'Leaving your bag on the table?'
'Yes. I washed my hands, while Ruth finished her make-up and Sandra gave her coat to the attendant. Then Sandra returned to the mirror, Ruth came over to wash her hands and I went back to the table to comb my hair.'
'So, either of them could have put something in your bag without you seeing? '
'Yes, but I can't believe they would do such a thing. And if it was Ruth, why didn't she say she saw me drop the packet? '
'I don't know. So it looks as though it wasn't her…'
Iris sighed. 'I'm so glad I've told you. No one else needs to know, do they?'
Anthony looked embarrassed. 'I'm afraid they do, Iris. In fact you're going to come with me now in a taxi, to tell Kemp.'
'Oh, no, Anthony! They'll think I killed George.'
'They're more likely to think so if they find out later that you kept quiet about this!'
'Please, Anthony.'
'Look here, Iris, you're in a difficult position. But you must tell the truth. You can't play safe when it's a question of justice. Come on, we're going to see Kemp! Now!'
As she followed him unwillingly into the hall, the front door bell rang.
'Oh, I forgot! ' exclaimed Iris. 'Ruth said she would come over after work to discuss the funeral arrangements. Aunt Lucilla has gone to have tea with a friend, and I thought we could organize things better while she was out. She does confuse things so.' Anthony stepped forward and opened the door. Ruth was looking tired and carrying a large briefcase. 'I'm sorry I'm late. The train was terribly crowded tonight and then I had to wait for three buses. There wasn't a taxi anywhere.'
Iris said, 'I can't come now, Anthony.'
'You must.' said Anthony. 'I'm sorry to take Iris away, Miss Lessing, but it can't be avoided.'
'That's all right, Mr Browne. I'll fix everything with Mrs Drake when she comes back.'
'Come on,' said Anthony, and pulled Iris out through the open door.
A taxi was approaching along the square. Anthony stopped it and asked the driver to take them to Scotland Yard.
مشارکت کنندگان در این صفحه
تا کنون فردی در بازسازی این صفحه مشارکت نداشته است.
🖊 شما نیز می‌توانید برای مشارکت در ترجمه‌ی این صفحه یا اصلاح متن انگلیسی، به این لینک مراجعه بفرمایید.