سرفصل های مهم
فصل 13
توضیح مختصر
زمان مطالعه

6 دقیقه

سطح

خیلی سخت
دانلود اپلیکیشن «زیبوک»
این فصل را می‌توانید به بهترین شکل و با امکانات عالی در اپلیکیشن «زیبوک» بخوانید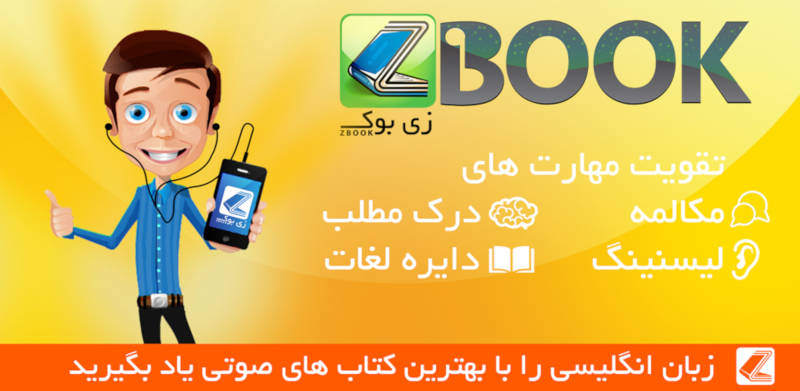 متن انگلیسی فصل
chapter thirteen
Iris
Colonel Race met his old friend, Chief Inspector Kemp, at Scotland Yard.
'It was good of you to ring us, Colonel,' said Kemp, as they shook hands. 'We need all the help we can get on this case. The Kidderminsters are a powerful family. We mustn't upset them.'
'But what if Lady Alexandra or her husband murdered Barton?' asked Race.
Chief Inspector Kemp looked at him steadily. 'Then we'll hang him or her. But we'll have to be absolutely sure of our evidence.'
Race nodded. 'So, tell me what you know.'
'George Barton died of cyanide poisoning, just like his wife did a year ago. You say you were actually in the restaurant?'
'Yes. George had invited me to the party, but I refused. I didn't like what he was doing, trying to set a trap for the murderer, so I went along to the Luxembourg anyway, to keep an eye on things. I sat quite far away, so they wouldn't see me, and unfortunately, I saw nothing suspicious. The waiter and Barton's guests were the only people at the table.'
'I've got the waiter, Giuseppe Bolsano, here for questioning, but I can't believe he was involved.' Kemp shook his head. 'He has worked at the Luxembourg for twelve years and has a very good reputation.'
'Which leaves us with the guests.'
'The same people who were there when Mrs Barton died. The two deaths must be connected. Somebody told Mr Barton that his wife had been murdered, and he started to ask questions, so the murderer panicked and killed him, too. That seems to be what happened.'
'Yes,' agreed Race. 'We'll never know what George's "trap" at the dinner was going to be, because the killer didn't wait for it to happen.'
'So, we've got five suspects for this second murder.'
'Then you don't think Mrs Barton's death was suicide, after all?'
'There was some evidence for it at the time. A half-finished letter to the sister with instructions on how to give away her possessions, which showed suicide was in her mind. And she was certainly depressed, poor lady, but not necessarily because she had been ill. Usually, with women, it's because of a love affair.'
'You knew Mrs Barton was having a love affair?' asked Race, in surprise.
'Yes. It had been kept quiet, but it didn't take much to find it.'
'Was it with Stephen Farraday?'
'Yes. They used to meet in a little flat in Earl's Court. It had been going on for over six months. If they had had a fight, or if he was getting tired of her, well, she wouldn't be the first unhappy woman to kill herself.'
'By cyanide in a public restaurant? '
'If she wanted to be dramatic about it - and make him watch, too.'
'Did Farraday's wife know what was going on? '
'Not as far as we know.'
'But she might have done?'
'Oh, yes. Both the Farradays are possible murderers. She, because she was jealous. He, to protect his career.'
'What about the secretary, Ruth Lessing?'
'She might have been in love with Barton. His staff thought so. In fact, yesterday afternoon one of the office telephone girls was acting out Barton holding Ruth Lessing's hand and saying he couldn't do without her. Miss Lessing caught her doing it and dismissed her immediately, so she clearly felt sensitive about it. Then there's the sister, Iris, who inherited a fortune. And Mrs Barton's other boyfriend, Anthony Browne.'
'What do you know about him? '
'Not much. He's an American citizen, who works in the armaments trade. He's been staying at Claridge's hotel, where he met Lord Dewsbury. Dewsbury liked him and invited Browne to stay with him, and showed him round his factories. Soon after Browne's visit they found that some tanks had been sabotaged. Browne also made friends with Dewsbury's business partners, who showed him a lot of classified things he should never have seen. Several times there's been serious trouble at the factories soon after he left.'
'But why would Mrs Barton be a threat to him? George Barton wasn't connected to the armament world, was he?'
'No. But they were close friends, and he might have told her something important. You, of all men, know what a pretty woman can learn from a man, Colonel.'
Race nodded, knowing the Chief Inspector was referring to his work for the Secret Service, and not to his private affairs. 'Have you examined the letters that George Barton received?'
'Yes. Miss Marle gave them to me yesterday. Cheap paper, ordinary ink. No unexplained fingerprints.'
'And written by someone who had suspicions, but told George instead of the police. He couldn't have written them himself, could he, Kemp? To make his own suicide look like murder.'
'And so send Stephen Farraday to the hangman's rope? He would have needed to be certain that everything pointed to Farraday as the murderer, then. But we haven't got any evidence against Farraday at all. Cyanide was found in a small paper sachet under the table that night, but there were no fingerprints on it.'
'Did anybody notice anything helpful last night? '
'I took a brief statement from everyone last night, and then I went back to Elvaston Square with Miss Marle and had a look through Barton's desk. I will get more detailed statements from them today, and also from the people sitting at the tables on both sides.' He picked up a list. 'Gerald Tollington, of the Grenadier Guards, and the Honorable Patricia Brice-Woodworth - I'll bet that young couple didn't see anything but each other. And Pedro Morales - he's a rather unpleasant Mexican businessman - and his guest, Miss Christine Shannon. It's unlikely that any of them saw anything, but we'll have to check.'
مشارکت کنندگان در این صفحه
تا کنون فردی در بازسازی این صفحه مشارکت نداشته است.
🖊 شما نیز می‌توانید برای مشارکت در ترجمه‌ی این صفحه یا اصلاح متن انگلیسی، به این لینک مراجعه بفرمایید.