سرفصل های مهم
فصل 01
توضیح مختصر
زمان مطالعه

7 دقیقه

سطح

سخت
دانلود اپلیکیشن «زیبوک»
این فصل را می‌توانید به بهترین شکل و با امکانات عالی در اپلیکیشن «زیبوک» بخوانید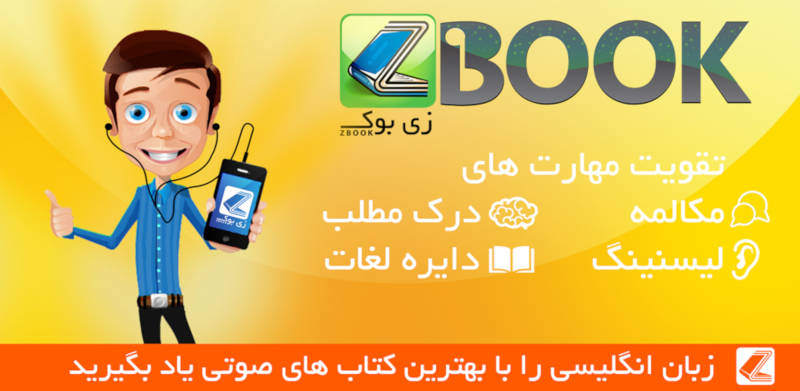 متن انگلیسی فصل
Chapter one
Rashid Street was sunny and full of dust. It was busy with the sound of car horns and the shouts of men and children selling sweets, oranges, bananas, bath towels, combs and all sorts of things carried on trays. Added to this were the warning cries of men leading donkeys and horses amongst the cars and crowds.
It was eleven in the morning in Baghdad, the great capital city of Iraq.
A short man with a red face and a moustache, looking pleased with himself, turned off Rashid Street. He walked along an alley and into a courtyard. Here he pushed open an office door with a sign: Iraqi Iranian Oil Company.
A young Iraqi clerk left his typewriter and came forward smiling.
'Good morning, Captain Crosbie. What can I do for you?'
'Is Mr Dakin in his room? Good. I'll go through.'
He went up some stairs, along a passage and knocked at the end door.
'Come in.'
The light was on and there was no daylight in the room. Behind a desk was a man with a tired face.
Dakin said, 'Hello, Crosbie. Back from the North?'
Crosbie nodded. He shut the door carefully. It was an old door, but it had one unexpected quality - it was sound-proof. With the closing of the door, both men changed. Captain Crosbie became less pleased with himself; Mr Dakin less tired.
'Any news, sir?' asked Crosbie.
'Yes.' In front of him, Dakin had a paper which he had been decoding. He lit a match, set light to the paper and watched it burn. 'The conference is in Baghdad, the twentieth of next month. Time and place must be kept secret.'
'They've been talking about it in the souk for three days,' said Crosbie.
The tall man smiled his tired smile.
'No secrets in the East, are there?'
'No, sir. If you ask me, there aren't any secrets anywhere. During the war I often noticed that any barber in London knew more than the High Command.'
'It doesn't matter in this case. The conference will soon have to be made public.'
'Do you think it will take place, sir?' asked Crosbie doubtfully. 'Does Stalin really intend to come?'
'I think he does,' said Dakin thoughtfully. 'And if the conference happens, it might save everything. If an understanding could be reached…' He stopped.
Crosbie still looked doubtful.
'Forgive me, sir - is any agreement possible?'
'Probably not. If it were only the leaders of Russia and America, I believe the conference would end as usual - in more suspicion and misunderstanding. Bad enough, but no worse than things are now. But there is a third force acting here - that fantastic story of Carmichael's.'
'Surely, sir, it can't be true!'
Dakin was silent. He was remembering a worried face, hearing a quiet voice telling him fantastic and unbelievable stories of huge underground laboratories built in a remote valley far from civilization. Of a group of people who wanted total war - total destruction - and who hoped to build a new world from the ruins of the old.
'Either my most reliable man has gone mad, Crosbie, or else - this thing is true. And if Carmichael is in Baghdad on the twentieth with his proof…'
'Proof?' said Crosbie sharply.
Dakin nodded. 'Yes, he's got proof. The coded message came from Salah Hassan, as agreed. Carmichael got what he went to get - he has the proof on microfilm. But they're following him. And they'll have people waiting for him here. They have agents in every country, some in very high positions. There have even been security leaks from our own people - that's our worst danger. How can I be sure that one of our people hasn't already told our enemies about our plans to get Carmichael safely into Baghdad?'
Crosbie looked worried. 'But we go on?'
'Yes.'
'What about Crofton Lee?'
'He's agreed to come.'
'Everyone's coming to Baghdad,' said Crosbie. 'Even Stalin. But if anything should happen to the American President while he's here, we will be in the very worst trouble.'
'Nothing must happen,' said Dakin. 'That's our business. To see that it doesn't.'
When Crosbie had gone, Dakin said quietly, 'They came to Baghdad…'
He drew a spider's web. In the middle of the web he wrote a name: Anna Scheele.
And a big question mark.
---
Anna Scheele was a platinum blonde. Her blue eyes looked out from behind strong glasses. Her face had neat, small features: however she had made her way in the world not by charm but by efficiency.
Otto Morganthal, head of Morganthal International Bank, trusted Anna Scheele completely. Her memory, her judgement, her good sense were extremely valuable - that is why he paid her a large salary. He would have been amazed if someone had told him Anna had any interests apart from his bank.
So he was surprised to hear her say, 'I would like three weeks off work, Mr Morganthal.'
He said nervously, 'You're not ill, are you?'
He couldn't imagine Miss Scheele being ill. Even illnesses respected Anna Scheele and kept out of her way.
'Oh no, Mr Morganthal. I want to go to London to see my sister.'
'Your sister? I never knew you had a sister.'
Miss Scheele smiled. 'Oh yes, Mr Morganthal. She is married to an Englishman connected with the British Museum. She is to have a serious operation and she wants me to be with her.'
مشارکت کنندگان در این صفحه
تا کنون فردی در بازسازی این صفحه مشارکت نداشته است.
🖊 شما نیز می‌توانید برای مشارکت در ترجمه‌ی این صفحه یا اصلاح متن انگلیسی، به این لینک مراجعه بفرمایید.