سرفصل های مهم
فصل 18
توضیح مختصر
زمان مطالعه

11 دقیقه

سطح

سخت
دانلود اپلیکیشن «زیبوک»
این فصل را می‌توانید به بهترین شکل و با امکانات عالی در اپلیکیشن «زیبوک» بخوانید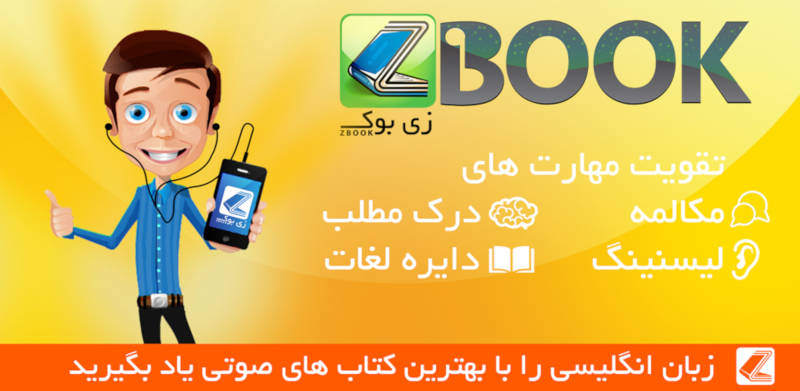 متن انگلیسی فصل
Chapter eight
Richard found Dr Pauncefoot Jones at the dig on his knees, carefully using a small tool on a length of wall.
'Hello Richard, my boy. I thought you were arriving on Tuesday.'
'This is Tuesday,' said Richard.
'Is it really now?' said Dr Pauncefoot Jones without interest. 'Just come down here and see what you think of this. Perfectly good walls are coming out already and were only down three feet. It looks very promising.'
Richard jumped down into the long hole and the two archaeologists enjoyed themselves in a highly technical manner for a quarter of an hour.
'By the way,' said Richard, 'I've brought a girl. Says she's your niece.'
With an effort Dr Pauncefoot Jones brought his mind back from mud-brick walls.
'I don't think I have a niece,' he said doubtfully.
'She's coming to work here, I understand.'
'Oh.' Dr Pauncefoot Jones' face relaxed. 'Of course. That will be Venetia.'
'Victoria, she said.'
'Yes, yes, Victoria. A very able girl, I understand. An anthropologist. There's nothing for her yet. Of course, we're only just beginning. Actually I understood she wasn't coming for another two weeks, but I didn't read her letter very carefully, and then I lost it. My wife arrives next week - or the week after - and I thought Venetia was coming out with her. Well, well, I am sure we can make her useful. There's a lot of pottery coming up.'
'There's nothing strange about her, is there?'
'Strange?' Dr Pauncefoot Jones looked closely at him. 'In what way?'
'Well, she told me the most extraordinary story. She said she'd gone to have her hair shampooed and they chloroformed her and carried her off to Mandali and imprisoned her and she'd escaped in the middle of the night - the silliest nonsense you ever heard. She's obviously one of those very emotional girls.'
'Oh, I expect she'll calm down,' said Dr Pauncefoot Jones without concern. 'Where is she now?'
'I left her to have a wash.' He hesitated. 'She hasn't got any luggage with her.'
'Hasn't she? That is difficult. You don't think she'll expect me to lend her pyjamas? I've only got two pairs and one of them is torn.'
---
Victoria, waiting nervously, saw that Dr Pauncefoot Jones was a small, round man with a twinkle in his eye. To her confusion he came towards her with open arms.
'Well, well, Venetia - I mean Victoria. This is a surprise. I didn't think you were arriving until next month. But I'm delighted to see you. Delighted.'
Victoria recovered quickly, which wasn't easy.
'Richard tells me your luggage is lost,' said Dr Pauncefoot Jones. 'How are you going to manage? We can't send the lorry in to town before next week?'
'I can manage,' said Victoria, smiling.
'No signs of any human bones for you,' Dr Pauncefoot Jones warned her. 'Some nice walls are coming up - and lots of pottery. We'll keep you busy. I forget if you do photography?'
'I know something about it,' said Victoria, happy at the mention of something that she did in fact know how to do.
'Good, good. That's a help. Though the laboratory is rather basic.'
'I don't mind,' said Victoria.
She was still trying to understand it all. Clearly he thought she was an anthropologist called Venetia who was joining the expedition. Very well then, until the lorry went into Baghdad, Victoria would try to be Venetia. But she would have to be very careful. Luckily, thought Victoria, men were always so superior about women that any mistake she made would be treated as proof of how silly women were!
And spending time here would give her a rest, which she very much needed. She had hated the horrible fight against the chloroform, and she had been very frightened waking up in that room. Here, she would be well hidden. Richard's car had not passed through Mandali, so nobody could guess she was now at Tell Aswad. No, from the enemy point of view, Victoria would have disappeared. They might decide that she had got lost in the desert and died.
Well, let them think so. Unhappily, of course, Edward would think so, too! Very well, Edward must suffer. In fact he would not have to suffer long before she was back from the dead - only as a blonde instead of a brunette.
And that brought her back to the mystery of why they - whoever they were - had dyed her hair. There must be some reason.
'Never mind,' thought Victoria, 'I'm alive. And I will enjoy myself for a week. It will be great fun to be on an archaeological dig and see what it is like.'
She did not find it easy. The names of people, of publications, the styles of architecture and types of pottery had to be treated carefully. Fortunately a good listener is always popular. Victoria was an excellent listener and she began to learn the technical language.
She read all the time she was alone in the house. There was a good library of archaeological books and magazines. And, unexpectedly, she found the life very enjoyable. Tea was brought to her in the early morning, then she went out on the dig to help Richard with camera work. To put pottery back together. To watch as the walls of a palace were slowly dug out. To see how carefully the men worked.
Richard Baker still looked at her thoughtfully sometimes, but he was friendly and amused by her enthusiasm.
'It's all new to you,' he said one day. 'I remember how excited I was my first season.'
'How long ago was that?'
He smiled. 'Rather a long time ago - fifteen years.'
'You talk Arabic very well. If you were dressed as one, could you pass as an Arab?'
He shook his head. 'Oh no! The only man I know who could pass as one is a man who was actually born here. His father was Consul in lots of wild places. We were at school together. In fact, I saw him only the other day at Basrah. First time in years - and in rather strange circumstances.'
'Strange?'
'Yes. I didn't recognize him. He was dressed as an Arab, with a string of those beads they carry and he started making little clicking noises with it - only, you see, he was actually using Morse code. He was clicking out a message - to me!'
'What did it say?'
'My school nickname and his, then he made a signal to expect trouble.'
'And was there trouble?'
'Yes. An Englishman with a gun. I knocked his arm up - and Carmichael got away.'
'Carmichael?'
He turned his head quickly.
'Do you know him?'
'Yes,' she said. 'I knew him.'
'Knew him? Why - is he…'
Victoria nodded. 'Yes. He's dead. He was killed in Baghdad. In the Tio Hotel. It was kept quiet. Nobody knows.'
He nodded slowly. 'I see. It was that kind of business. But you…' He looked at her. 'How did you know?'
'I got mixed up in it - by accident.'
He gave her a long considering look.
Victoria asked suddenly, 'Your nickname at school wasn't Lucifer, was it?'
He looked surprised. 'Lucifer, no? I was Owl - because I had to wear glasses.'
'You don't know anyone who is called Lucifer - in Basrah?' Richard shook his head. 'Lucifer, Son of the Morning - the fallen angel.' He watched her closely as he spoke, but Victoria was frowning.
'Where were you when all this happened at Basrah?' she asked.
'It was in the waiting room of the Consulate. There were a couple of others and this Englishman and Carmichael.'
'And you stopped the man with the gun and Carmichael got out - how?'
'He turned first towards the Consul's office. It's at the other end of a passage with a garden…'
She interrupted. 'I know. I stayed there for a day or two.'
Once again he watched her closely - but Victoria didn't notice. She was seeing the long passage at the Consulate, with the door opening on to green trees and sunlight.
'Well, Carmichael went that way first. Then he turned and ran the other way into the street.'
'What about the Englishman?'
Richard shook his head. 'He told some story about having been robbed by an Arab. I didn't hear any more because I flew on to Kuwait.'
'Who was staying at the Consulate just then?' Victoria asked.
'A man called Crosbie - one of the oil people. Oh yes, I believe there was someone else from Baghdad, but I didn't meet him. I can't remember his name.'
Victoria remembered Captain Crosbie - and that he had been back in Baghdad the night Carmichael came to the Tio Hotel. Could Carmichael have seen Crosbie at the end of the passage, standing against the sunlight? Was that why he had turned and run towards the street, instead of trying to reach the Consul- General's office?
She jumped rather guiltily when she looked up to find Richard Baker watching her closely.
'Any more questions?'
'Do you know anybody called Lefarge?' Victoria asked.
'No. Man or woman?'
'I don't know.'
She was wondering about Crosbie.
Was Crosbie Lucifer?
مشارکت کنندگان در این صفحه
تا کنون فردی در بازسازی این صفحه مشارکت نداشته است.
🖊 شما نیز می‌توانید برای مشارکت در ترجمه‌ی این صفحه یا اصلاح متن انگلیسی، به این لینک مراجعه بفرمایید.