سرفصل های مهم
فصل 11
توضیح مختصر
زمان مطالعه

7 دقیقه

سطح

متوسط
دانلود اپلیکیشن «زیبوک»
این فصل را می‌توانید به بهترین شکل و با امکانات عالی در اپلیکیشن «زیبوک» بخوانید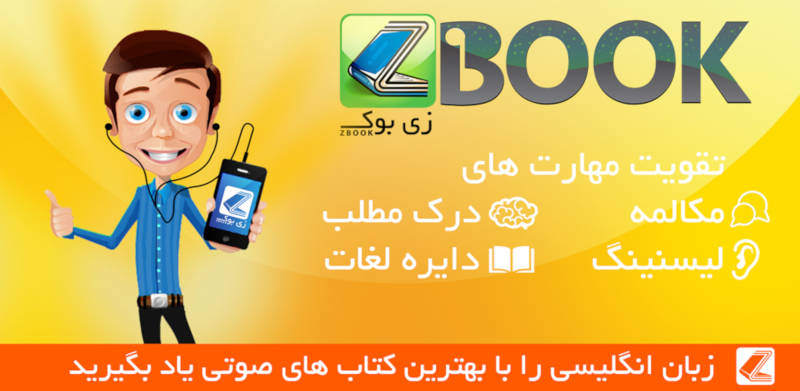 متن انگلیسی فصل
Chapter eleven
Victoria arrived back at the Hotel Tio with sore feet. Marcus, who was sitting out on the terrace overlooking the river and talking to a thin, rather tired-looking, middle-aged man, called out to her enthusiastically.
'Come and have a drink with us, Miss Jones. This is Mr Dakin. Now then, my dear, what will you have?'
Victoria said she would have a cocktail and, she suggested hopefully, some of those lovely nuts.
Mr Dakin said in a sad voice that he would have a lemonade and Marcus gave the order in rapid Arabic.
'Ah,' cried Marcus, 'here is Mrs Cardew Trench. You know Mr Dakin? What will you have?'
'Gin and lime,' said Mrs Cardew Trench, nodding to Dakin. 'You look hot,' she added to Victoria.
'I've been walking around, seeing the city.'
When the drinks came, Victoria ate a large plateful of nuts and some potato chips.
After a while, a short, solid-looking man came up the steps and Marcus introduced him to Victoria as Captain Crosbie.
'Just arrived?' he asked her.
'Yesterday.'
'I didn't think I had seen you before.'
'She is very nice and beautiful, is she not?' said Marcus joyfully. 'Oh yes, it is very nice to have Miss Victoria. I will give a very nice party for her. Oh, it is very good. We will have a long dinner that goes on for hours.'
'That will be lovely,' said Victoria, feeling quite weak with hunger.
'I thought you'd gone to Basrah,' said Mrs Cardew Trench to Crosbie.
'I got back yesterday,' said Crosbie.
He looked up at the balcony.
'Who's that?' he asked. 'The man in the big hat.'
'That, my dear, is Sir Rupert Crofton Lee,' said Marcus. 'He came last night from the British Embassy. He is a very nice man, a great traveller. He rides on camels over the Sahara, and climbs up mountains. It is very uncomfortable and dangerous, that kind of life. I would not like it myself.'
'Oh, he's that man, is he?' said Crosbie. 'I've read his book.'
'I came over on the plane with him,' said Victoria.
Both men, or so it seemed to her, looked at her with interest.
'He's very pleased with himself,' said Victoria.
'I knew his aunt in India,' said Mrs Cardew Trench. 'The whole family is like that. They are terribly clever, but they can't help telling everyone.'
'Another drink?' Marcus demanded.
'Not for me,' said Victoria quickly.
Thanking Marcus for the drink, Victoria went up and lay down on her bed to do some serious thinking. How long would it be before Marcus presented her bill?
She had no idea.
When would Edward get back from Basrah? Perhaps, she thought, horrified, Edward would have forgotten all about her. Why on earth had she come rushing out to Baghdad in this silly way?
She must get a job - any job. If not, they would take her to a Consul and she would be sent back to England and never see Edward again…
At this point, exhausted from all the emotion, Victoria fell asleep.
---
She woke hours later and decided, 'It's no good worrying anymore.' So going down to the restaurant, she ate the entire menu. When she had finished, she felt very, very full, but much happier.
Before going to bed, she went out on to the terrace. One of the waiters was standing beside the railing, looking down into the water. He jumped guiltily when Victoria appeared and hurried back into the hotel by the service door.
Victoria was delighted by the Tigris in the moonlight.
'Well, anyway, I've got here,' said Victoria to herself, feeling much happier, 'and I'll manage somehow. Everything will be alright in the end.'
As she went up to bed, the waiter came quietly out again and finished what he had been trying to do, which was to tie a rope so that it hung down to the river. Having done this, Mr Dakin went back into the shadows where he changed from the waiter's white coat back into his own blue suit.
Soon another man joined him. Dakin asked in a low voice, 'Everything alright?'
'Yes, sir, nothing suspicious to report,' Crosbie said quietly. 'Who's the girl?'
'She says she's the niece of the archaeologist, Pauncefoot Jones.'
'But she came on the same plane as Crofton Lee…'
'Yes, we must be careful,' said Dakin.
Crosbie replied, 'Do you really think it's best to move from the Embassy to here, in spite of the whole thing being planned to the smallest detail?'
'It was planned to the smallest detail in Basrah - and that ended with Salah Hassan poisoned and a shooting at the Consulate. If our plans are known, it's easy for the other side to act. I doubt'
'Carmichael could get near the Embassy - and even if he did…' He shook his head. 'Here, only you and I and Crofton Lee know what's going on.'
'They'll know Crofton Lee moved here from the Embassy.'
'Of course. But, Crosbie, whatever the enemy does, they've got to do it quickly and without planning. They couldn't possibly have put someone into the Tio six months ago - to be ready and waiting. The Tio's never been part of the plan until now.'
He looked at his watch. 'I'll go up and see Crofton Lee now.'
Sir Rupert's door opened silently to let Dakin in. There was only one small lamp on and the traveller had placed his chair beside it. As he sat down again, he put a small gun onto the table. 'What's your opinion, Dakin? Do you think Carmichael will come?'
'Yes, Sir Rupert.' Then he said, 'You've never met him, have you?'
'No.' Sir Rupert looked at him sharply. 'You've got the place guarded?'
'Crosbie's on the balcony, and I shall be watching the stairs. When Carmichael reaches you, knock on the wall and I'll come in.'
Crofton Lee nodded.
Dakin went quietly out of the room.
مشارکت کنندگان در این صفحه
تا کنون فردی در بازسازی این صفحه مشارکت نداشته است.
🖊 شما نیز می‌توانید برای مشارکت در ترجمه‌ی این صفحه یا اصلاح متن انگلیسی، به این لینک مراجعه بفرمایید.